Four fantastic mountains on one lift ticket. Two great towns with endless ways to keep you happy when the slopes close. A ski holiday at Aspen Snowmass will engage your mind and spirit, as much as your body.
The 2018-19 season here has started in style, with the resort opening some of its terrain five days ahead of schedule, following better-than-usual early season snowfall.
The Limelight Hotel Aspen has long been a favourite of Ski Independence clients and is one of their most popular Aspen hotels. Now it's been joined by a brand-new sister hotel - the fabulous new Limelight Hotel Snowmass which opened this month and which will rapidly become the new benchmark for ski-in/ski-out quality and comfort in Snowmass village.
Family-friendly with a cool new vibe, the all-new Limelight Hotel Snowmass takes the Limelight lifestyle that was made in Aspen — and enhanced in Ketchum, Sun Valley — and brings it back home to Snowmass Village. The new hotel sits right next to Snowmass Mountain's Elk Camp Gondola providing ski-in/ski-out access. Guests in the 99 rooms can enjoy their own ski valet service, a plaza ice rink for winter nights, two pool spas with spa-side cabanas and a fireplace - and one of the best hotel breakfasts you've ever encountered.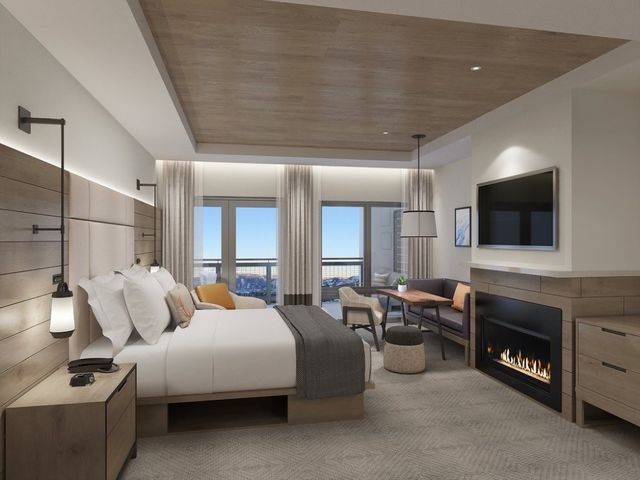 Moreover, one of the coolest new features of the Limelight Hotel Snowmass is that it is home to Colorado's largest indoor rock-realistic climbing wall a five-storey high feature mirroring some of the local area's featured climbs. It has three self-belay routes — a lower one for beginners, and two that will scale the entire wall. Staff will be on hand to give pointers, ensure safety, and help with harnesses and climbing shoes.
Opening a new hotel in Snowmass is a natural move for the Limelight brand which has been an integral part of Aspen life since its humble beginnings as the frontier Ski & Spur Bar, which became the Limelite in 1950s Aspen. Over the decades the Limelite Lodge was transformed into the Limelight Lodge and then Limelight Hotel.
In 2016 A Limelight Hotel was opened in Sun Valley, Idaho, and now Limelight has added its third hotel in Snowmass. And Ski Independence features all three Limelight properties:
The Limelight Ketchum, Sun Valley
Take the trip
Ski Independence offers 7 nights at the 4-star Plus Limelight Hotel Snowmass from £1,819 per person, based on 2 sharing a Lower Village King Room with BA flights from London Heathrow to Denver and shared transfers.
Phone: 0131 243 8097
Email: This email address is being protected from spambots. You need JavaScript enabled to view it.
About Aspen Snowmass
Aspen Snowmass is made up of four ski areas: Snowmass, Aspen Mountain, Aspen Highlands and Buttermilk built around two mountain communities – Aspen and Snowmass village. Aspen Highlands – known as the maverick mountain for its extensive backcountry terrain - and Buttermilk – the beginners' playground - are both celebrating their 60th anniversary this year.
The resort has expansive terrain for every type of skier and rider, but prides itself on offering an experience that is far more meaningful than just getting people up and down ski runs. The 'Aspen Way' built around the four giant words standing tall on the resort's mountains – love, respect, unity and commit – is about living up to its core values, including protecting the regional environment.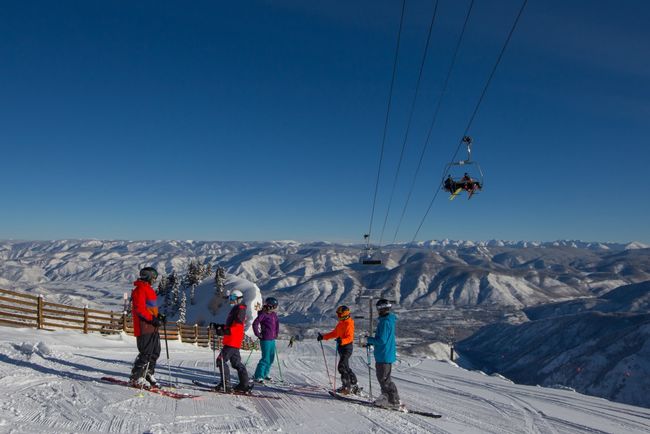 Aspen Snowmass is, however, a thoroughly modern mountain resort: heart-pounding, mind-opening and spirit-refreshing. It is the quintessential story of skiing in North America; a cultural hub, an intellectual centre, a training mecca, a capital of cuisine, and a bastion of the arts.
Aspen has a reputation for high-end glamour, but you don't have to look far to discover a relaxed, more Bohemian, side with heaps of character and charm. The whole resort prides itself on its genuine, friendly welcoming experience for all guests.
Take a look at everything Aspen Snowmass has to offer at ski-i.com
Ski the Indy way
Ski Independence offer a choice of airlines flying from London into Denver or Aspen and provides complete flexibility to choose the day of departure, holiday duration, choice of airline and cabin type.
Ski Independence are an award-winning, independent tailor-made ski holiday specialist, offering their clients first-hand advice and unrivalled experience of their featured resorts. They have over 20 years' experience finding the very best ski holiday options for their clients, a huge number of whom return to book with them year after year.
Over the years it has grown to offer more than 65 of the best ski resorts in the US, Canada and Europe. Within these resorts it has picked a wide selection of hotels, condos, apartments, self-catered chalets or private home rentals, each chosen for its suitability for the needs of British skiers and their families.
Every holiday it sells is fully protected by either ATOL or ABTA bonding.