Whether you're opting for the blue, red or black runs, CMP has skiwear to suit your style. The outdoor adventure specialists ensure all of their protective clothing combines functionality and technology, meaning you'll stay warm and dry from the first to the last lift. But it's colour that remains this brand's signature offering.
If you've not heard of CMP before, it is the young, vibrant sportswear brand of the F.lli Campagnolo Group, established in the post-war years by Maria Disegna and her five sons: Andrea, Mario, Antonio, Silvano and Giorgio. The family wanted to use their passion and dedication to launch a textiles and apparel company to produce high performance gear. They chose to focus on research and technological innovation, an approach that remains at the forefront of the brand to this day.
This winter their Women's Zip Hood Jacket (RRP £224.95) showcases five different captivating designs in numerous colour options - including Ferrari Red, Magenta Pink, Bitter Orange and Mint Green. You could choose a vibrant patterned look, or opt for a more monochrome silhouette in your favourite hue.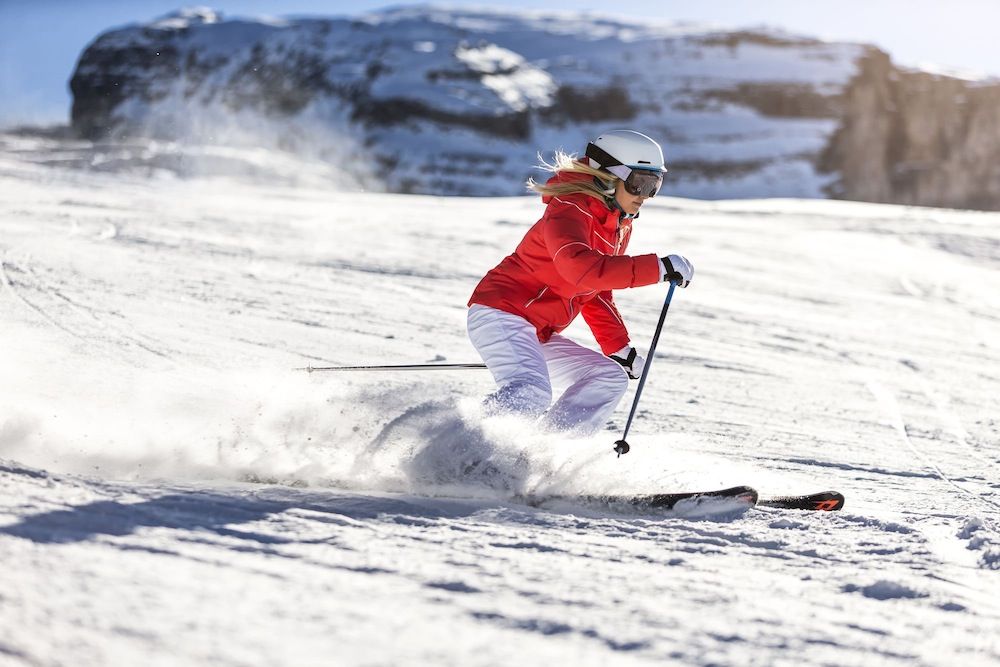 Whichever jacket you choose, team it with CMP's Women's Pants which come in nine different colour combos. You could decide to match by colour coordinating your outfit, or mix things up and go freestyle to stand out on the slopes.
The pants retail at £99.95 and are made from a durable stretchy fabric for superb freedom of movement. You can also expect all the skiing necessities including, snow gaiters, an adjustable belt, detachable straps, articulated knees and protective reinforcements around the ankles.
Both the jacket and the pants feature Clima Protect technology. This system offers a special thermal laminate sandwiched between the garment's fabric layers. It protects against the elements while guaranteeing superior breathability and maximum comfort.
But perhaps you might be looking for a colourful design that takes you back to your very first ski experience? This season CMP gives a nod to the seventies with its Vintage collection. Geometric patterns and primary colours feature in this retro line, which evokes memories of single seat chair lifts and turtleneck sweaters! A slim fitting design, with a dynamic cut, highlights the female silhouette but remains water repellent, breathable and stretchy. It's the sure fire way to be the talk of the après ski bar as well as the slopes.
For the men, CMP's Men's Zip Hood Jacket [retailing at £159.95] offers just as many colour options. You can even choose between different tones of colours, including Royal or River Blue, and Edera or Lime Green. The stylish jacket features a removable zipped hood, sealed seams and adjustable cuffs and waist. So despite being packed with style, it doesn't scrimp on substance.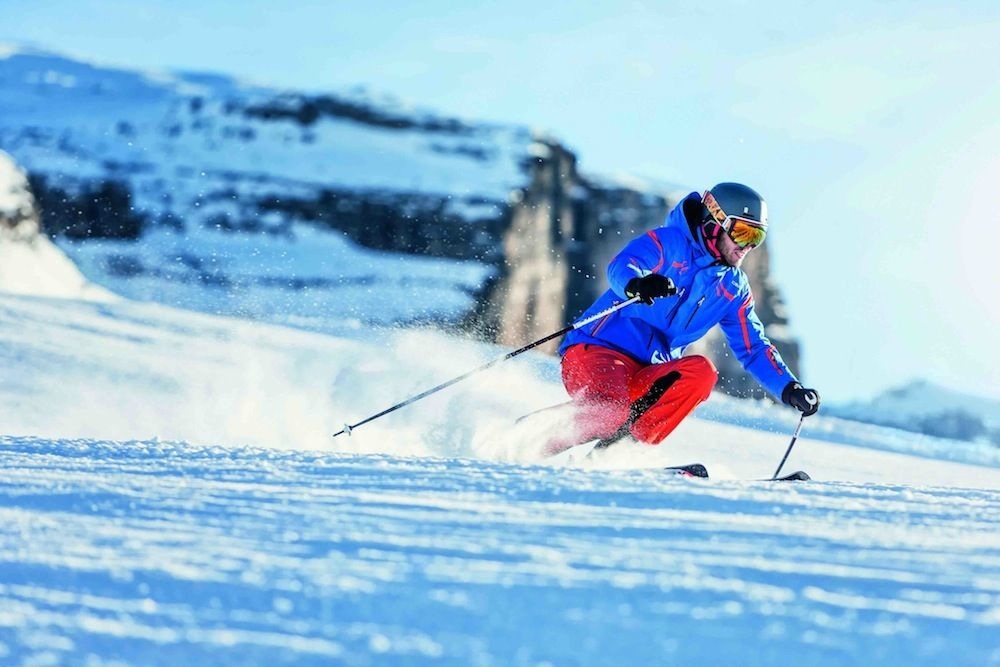 Or if you prefer just a flash of fluorescence against the ever-classic black, check out the men's Hybrid Zip Hood. One for the slightly warmer spring season, this style combines a high performance jacket with an appealing design. It's so well made you'll hardly feel you're wearing it. Except, thanks to the warm down insulation, you'll feel toasty and comfortable.
Again you can team each jacket with CMP's Men's insulated Pants [RRP £99.95]. The colour swatches don't end here with nine different options to choose from, including Chilli Orange, Denim Blue and Acacia Yellow. Featuring all the same ski essentials including Clima Protect, taped seams, snow gaiters, an adjustable belt and multifunctional pockets, and made from Nylon Twill, they're dynamic and sporty.
CMP's values centre on a love for nature and life in the great outdoors. This means not only does the brand produce skiwear, but a huge collection of high-performance garments suitable for all climates from skiing and outdoor recreation to dynamic city life. All with beautiful, bright colour options to best match your personality.
Click here to check out the full range!