If you're planning a ski or board holiday with a bunch of friends or family, you need to book up a catered chalet. Make the place your own, be well looked after by your chalet host, come home to tea and cake every day and enjoy complimentary wine with dinner. How can you argue with that?
Neilson have picked out six chalets that should tick off all of your group ski holiday needs…
#1. Neilson Chalet Montagnettes in La Plagne, France
Sleeps up to 9 people
The cosy Montagnettes is perfect if you're a small group of friends or a couple of families looking for a convenient spot at the heart of the 425km Paradiski ski area. It's only 50m to the nearest slope (a blue run) and the resort centre is just a few minutes' walk away.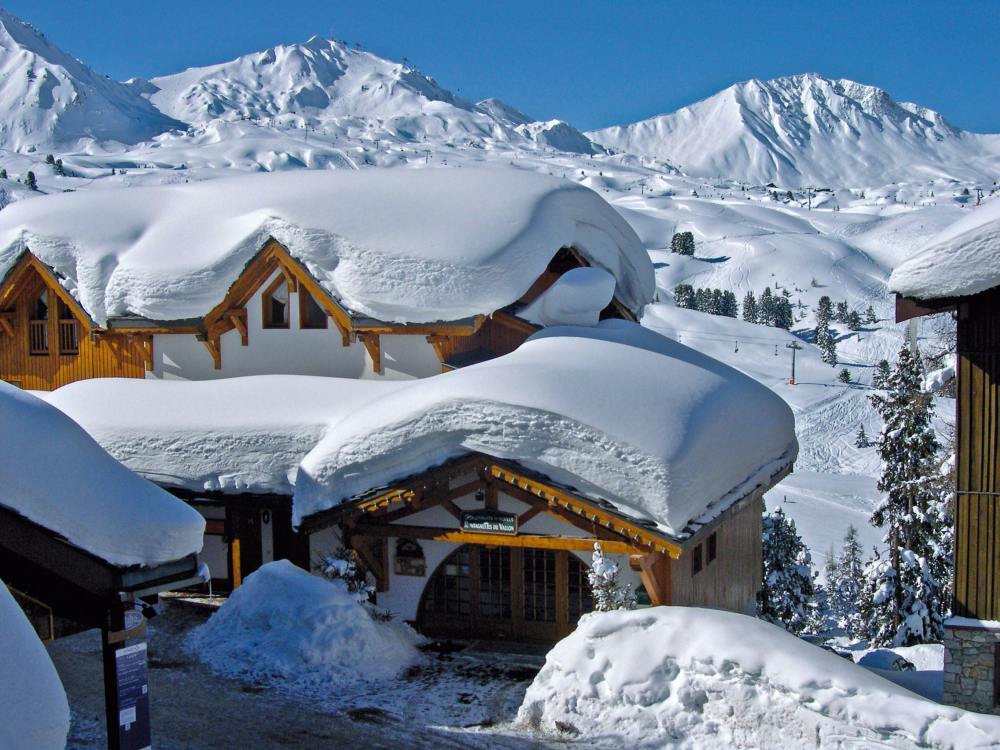 Head back after an incredible day, sink into the sofa with a slice of cake and a drink in your hand and decide whether to have a chilled night in front of the fire or head out to enjoy the nightlife of Belle Plagne.
#2. Neilson Chalet Chaberton in Montgenèvre, France
Sleeps up to 10 people
If you're looking for a small and stylish base overlooking pretty Montgenèvre, the recently built Chalet Chaberton is for you. The styling is contemporary yet warm (no minimalist, sparse furnishing here) with a small sauna as soon as you walk through the front door.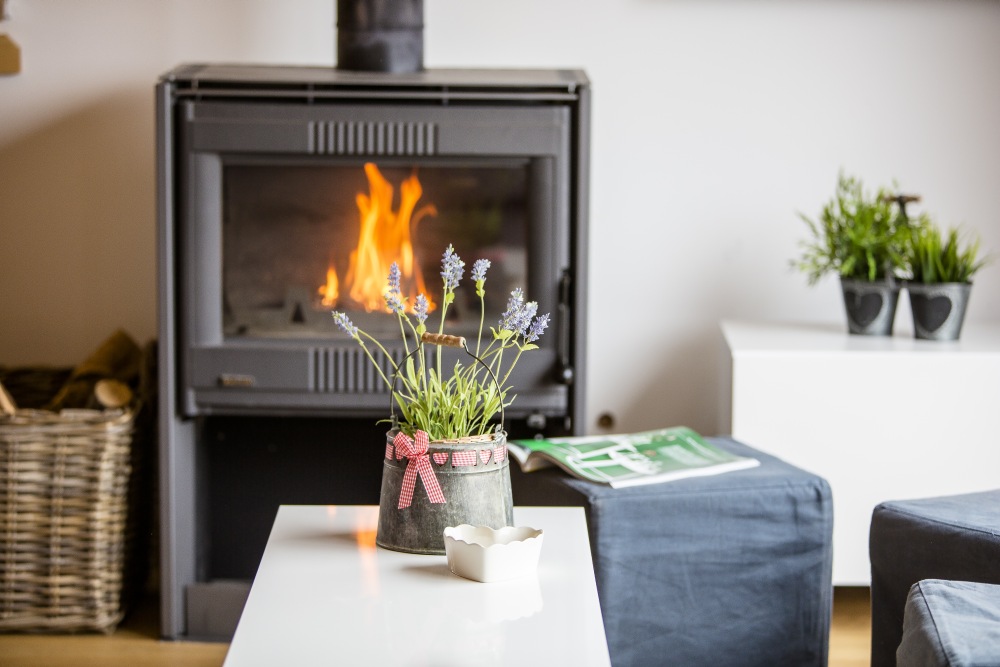 The chalet is split over three floors with the lounge taking the entire middle floor. It's the heart of the chalet with light pouring in through the enormous sliding doors leading out to the equally enormous balcony. It's a lovely spot to sit and chat with a drink, admiring the views.
#3. Neilson Chalet Vieille Maison in Val d'Isère, France
Sleep up to 12 people
The word 'charming' gets used a lot in chalet descriptions, but in this case, it's completely justified. This old farm cottage in La Daille has been lovingly converted with the intention of keeping as many original features as possible.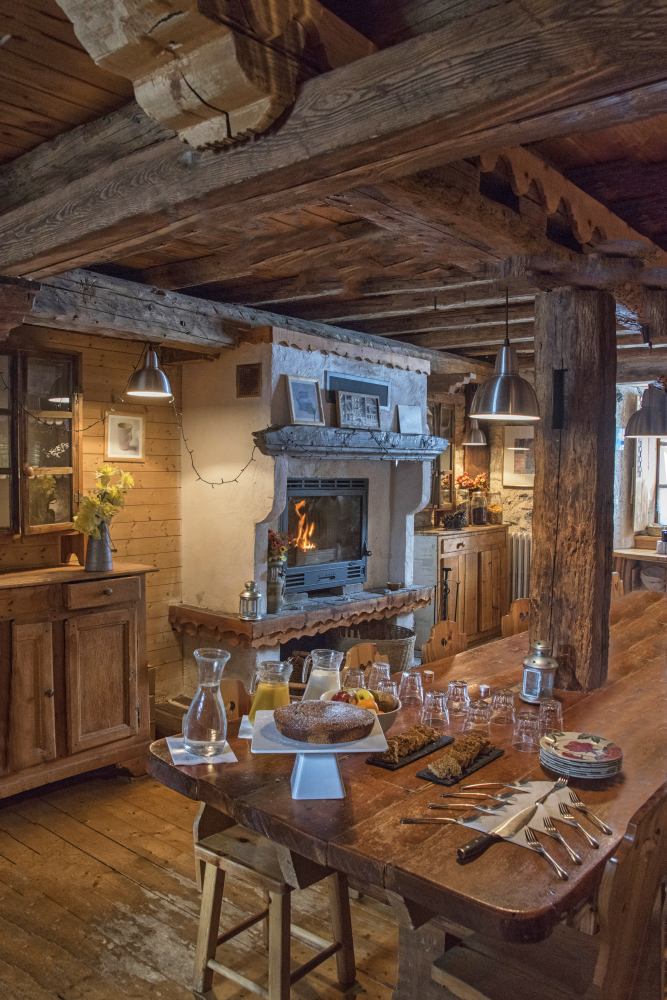 Walk in and you're greeted by huge, well-seasoned wooden beams that span the ceiling and rise up from the floor, through the dining table! It certainly makes for a good talking point over dinner and a glass of wine. You're close to the funicular and gondola so exploring the 300km Espace Killy area is a piece of cake.
#4. Neilson Chalet Le Valentin in Sauze d'Oulx, Italy
Sleeps up to 12 people
Sitting at the top of Sauze, in a quiet corner away from the lively resort centre is the wonderfully spacious Valentin chalet. You're surrounded by pine forests which drop away to reveal the peaks of the 400km Milky Way ski area, which are particularly stunning at sunset.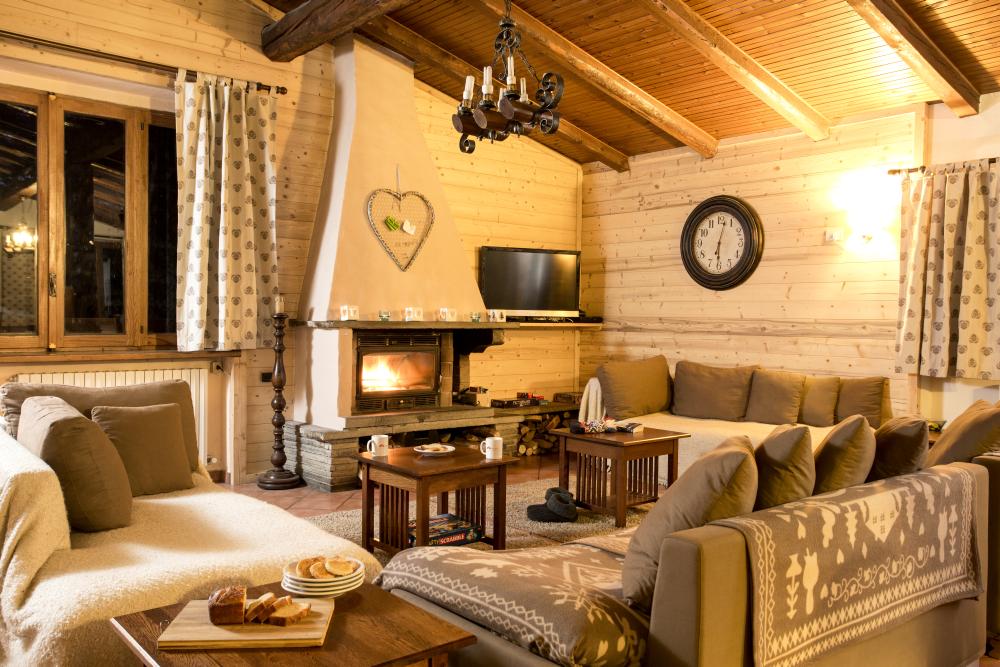 Prime position for a catch-up at the end of the day is in front of the large open fireplace, so grab a seat and settle in to swap stories of your day. Being in a tranquil spot means you can enjoy the full-on party atmosphere of Sauze as much as you like, then head back for a restful night's sleep.
#5. Neilson Chalet Alexandre in Les Deux Alpes, France
Sleeps up to 16 people
The Alexandre is a great all-rounder. Its rustic styling gives it a classic chalet feel but you also have your own sauna, so there's no excuse for aching muscles in the morning. Après-ski doesn't just have to be about tea and cake!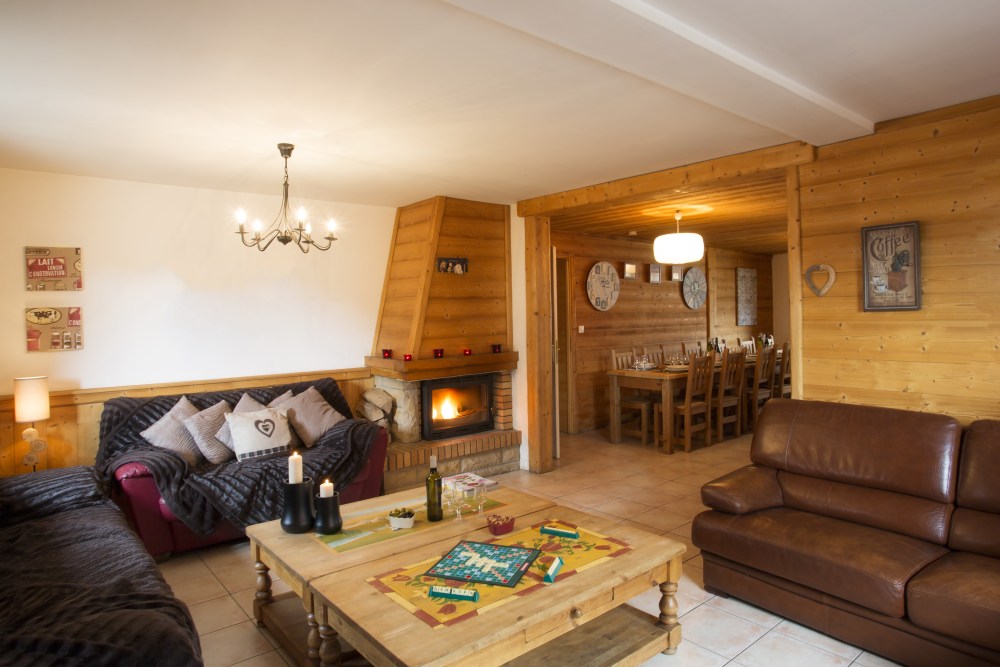 After another glorious day on the 220km pistes, grab a board game, a drink, sink in to the deep sofas and battle it out over the huge solid coffee table in front of the fire. And when your host serves up your evening meal, just head over to the long, banquet style dining table to enjoy free-flowing wine and delicious regional specialities.
#6. Neilson Chalet Edelweiss in Alpe d'Huez, France
Sleeps up to 16 people
This is one of our best chalets. Its solid wooden beams, vaulted ceiling and roaring open fire make relaxing after a day on the slopes a real treat. Being in the Altiport area of Alpe d'Huez gives easy access to the 238km of pistes via a blue run next to the chalet, but also jaw-dropping views out across the French Alps.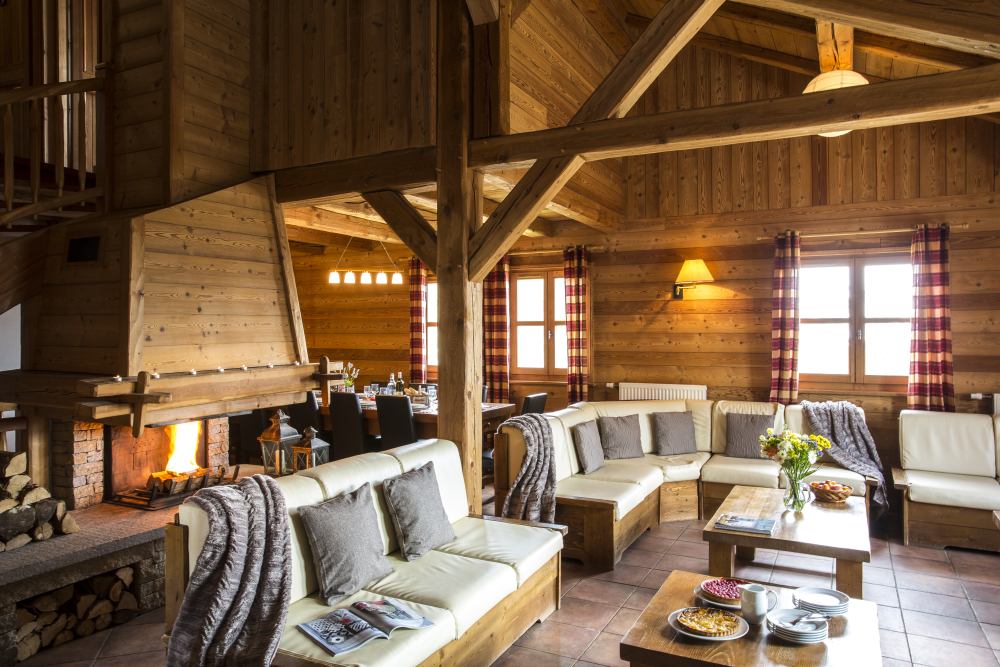 Take your cake out to the large wrap-around balcony and savour the flavour whilst taking in the postcard-like views. Then head out after dinner to explore everything that the resort has to offer, which is plenty!
To find out more about Neilson Mountain Collection chalets, visit neilson.co.uk/chalets