Sponsored content
Water parks, surf waves and a 'hurricane' factory, as well as special kids' snow fun zones ensure that families will have a fun time on and off the slopes in Jasná Nízke Tatry.
The resort is easy to get to, as it's just a stone's throw from Poprad airport. And the rich region of Liptov and the beautiful High Tatras are one of the most attractive and most visited destinations in Slovakia. Here are five family reasons to visit:
1. The skiing's superb
Jasná Nízke Tatry is a modern ski resort tailor-made for beginners and families but with plenty to offer professional skiers too. Located around the 2,024m Mt Chopok, it offers a long ski season, with skiing on both the northern and southern sides of the mountain from December to May, on 49km of high-quality pistes - with something for all abilities. Some 28 cable cars, chairlifts and ski lifts move skiers efficiently round the slopes, and families will love the Maxiland arena for children. Ski schools and ski hire are great value and there's a wide choice of restaurants and trendy sports shops.
At the Brhliská area, your kids will love the specially designed fun zone with an adventure tunnel, a bridge, waves and various banked curves. Night skiing is offered on the 990m Biela Pút piste every day from 6-9pm.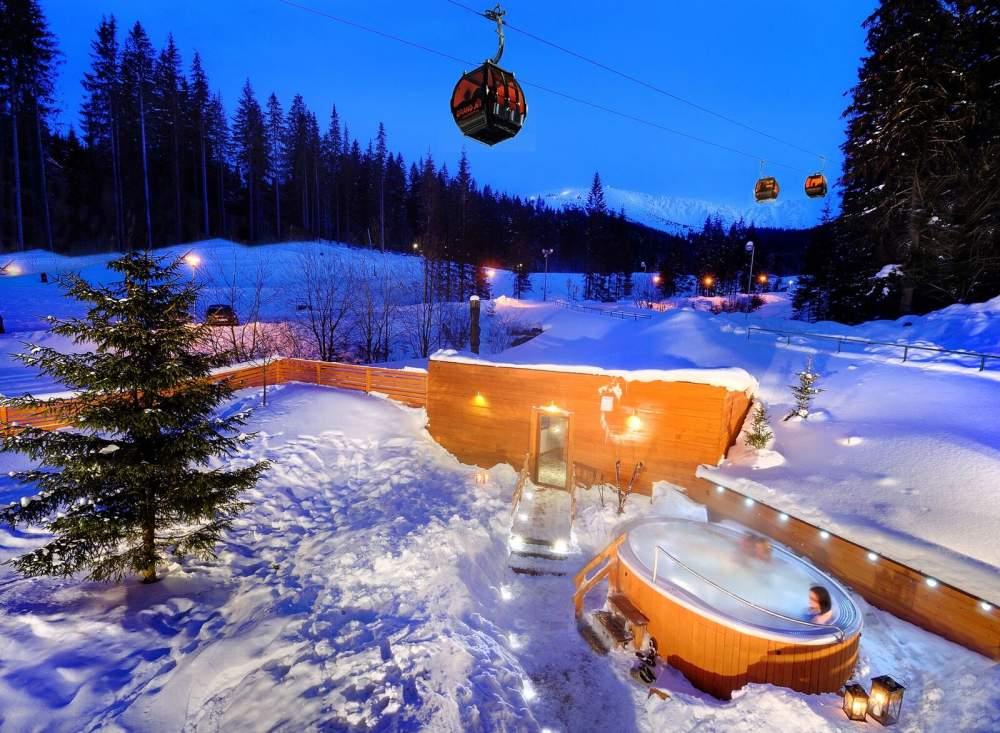 Jasná is also a top free-ride destination with a wide choice of off-piste terrain. And the resort operates a Fresh Track programme so early birds can enjoy fresh corduroy before everyone else is up and about. Read more on jasna.sk.
2. You can go surfing even when it snows!
This is one of the stand-out features of this resort for families - even when it's freezing outside, you can wallow in 32°C and a brilliant tropical seaside atmosphere all-year round in Tatralandia water park, which is only a 15-minute drive from Jasná Nízke Tatry.
The biggest water park in the region, it's got 14 different pools (ten of which are open all year round), and an amazing 26 water slides (six of which are open all year round). For tired adults, the Celtic sauna world offers 21 steam, water and massage baths, saunas and treatments to regenerate and relax your body after a day's skiing.
And you really can enjoy a genuine surfing experience in the park's Hawaii complex. Tatralandia's newest attraction has two artificial surf waves side by side - ideal for coaching absolute beginners or children from 6 years but also great for advanced surfers. For more details, visit tatralandia.sk
3. Paradise is two water parks!
If this is still not enough water fun, visit the second biggest water park in the Liptov region - Gino Paradise Bešeňová, in the spa village of Bešeňová - just 30km from the Jasná ski resort. It has year-round outdoor and indoor pools, an exclusive Wellness and Spa centre, massage treatments and a fitness centre.
The park offers relaxation and fun in the beautiful environment of the Chočské Vrchy mountains, with breathtaking views of the Low and Western Tatras as well as the Veľká Tatra mountains. You can read more on ginoparadise.sk
4. Rule over a hurricane
Ever dreamt of jumping from an airplane but not sure you can hack the actual jump? You can overcome your fear and learn how to 'tame' a hurricane, at the indoor skydiving centre Hurricane Factory Tatralandia inside the Aquapark area. Here, you'll 'fly' in a vertical wind stream of up to 270kph - a high-adrenalin attraction that simulates freefall as if you were jumping from an airplane or a cliff. It's perfect for anyone from five upwards. For more details, visit nhurricanefactory.com.
5. Sharpen your ski edges for the Tatras
Fancy taking your skiing further? The High Tatras are only a stone´s throw away from Jasná and offer two ski resorts - Tatranská Lomnica and Štrbské Pleso, with 24km of perfectly groomed pistes, 20 cable cars, chairlifts and ski lifts, and a daily après ski programme. Tatranská Lomnica is one of 14 world-class resorts with less than 20km of slopes and is ideal for skiing beginners. Its top-class attractions include a unique evening programme, called Tatra Dinner of Emotions, that features a ride on a piste-basher! And at Lomnické sedlo at 2,190m, you can ski the highest and steepest piste in Slovakia.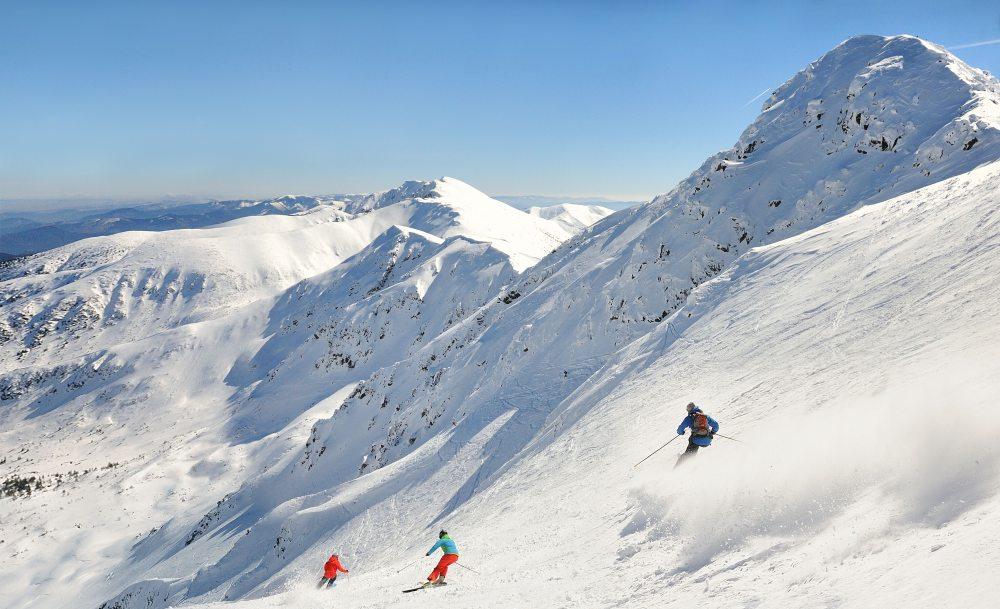 The children´s indoor park, Chamois Land in Skalnaté Pleso, offers babysitting every day during the winter season. You can enjoy day and night sledging on the 2.5km toboggan track between Hrebienok and Starý Smokovec. And since November, the magic of a Tatra fairytale has been waiting to be discovered inside the most visited attraction of the Tatras - the Tatra Temple of Ice, which also hosts unique music concerts. Read more on vt.sk.