Dance at these snow festivals
Rise Festival - Les Deux Alpes
10-17th December 2022
Rise Festival has been kicking off the season with a bang since before the pandemic, but it's really upped its game in terms of bookings recently. This year's line-up features drum n' bass royalty, in the form of Chase & Status and Shy FX, but also DJs like HAAi, originally from Australia, one of the hottest properties in British dance music right now. Les Deux Alpes is high and snow sure in December too.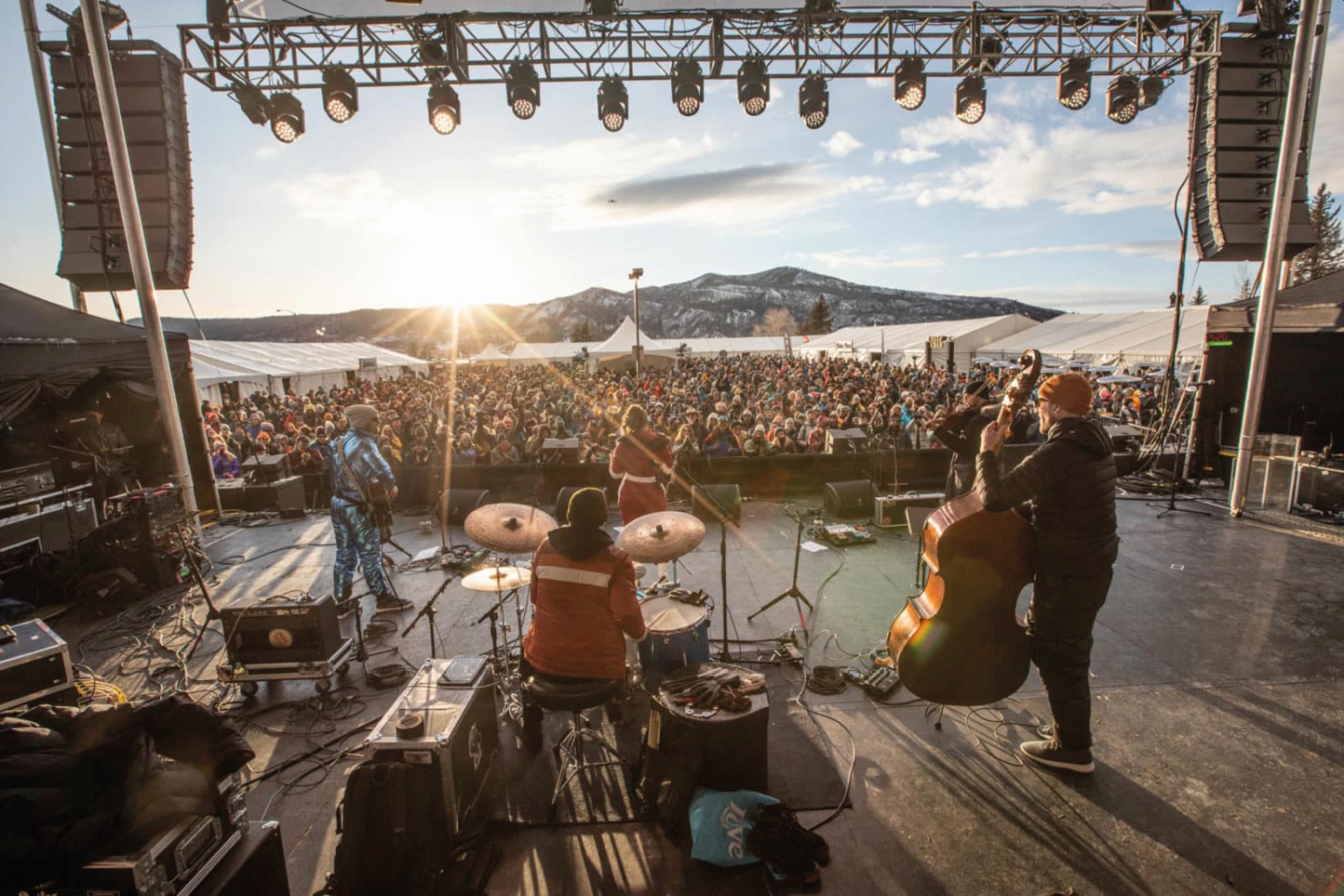 Winter Wondergrass - Steamboat Springs
3-5th March 2023
Most on-snow festivals in Europe lean heavily towards dance music, but they do things differently in the States. Colorado's Winter Wondergrass, which also has an off-shoot in California, is all about the bluegrass baby. Expect duelling banjos and virtuoso fiddle playing, instead of DJ sets, but dancing that's every bit as wild.
Tomorrowland Winter - Alpe d'Huez
18-25th March 2023
Now in its third year, Tomorrowland Winter brings the Belgian mega-festival to the snow. Attracting 20,000 from around the world, the event is famous for its crazy main stage designs, and for booking the biggest names in EDM.
Try these new experiences

Ride the train that was 100 years in the making
The idea of building a train line from Montreux on the eastern shores of Lake Geneva to the resorts of Gstaad and Interlaken dates back to 1873, but the engineering challenges had consistently proved too great—until now. New technology allows the train to move seamlessly from wide guage to narrow guage tracks, allowing the Goldenpass Express, 100 years in the making, to open this winter.
Drink Chartreuse with the monks who make it
Brewed by Carthusian Monks since 1737, Chartreuse has long been a favourite cockle-warmer for cold days on the slopes. This winter, after an 18-month refurbishment, the distillery is open to the public once again, with a redesigned, interactive tour in English that will educate and entertain all comers.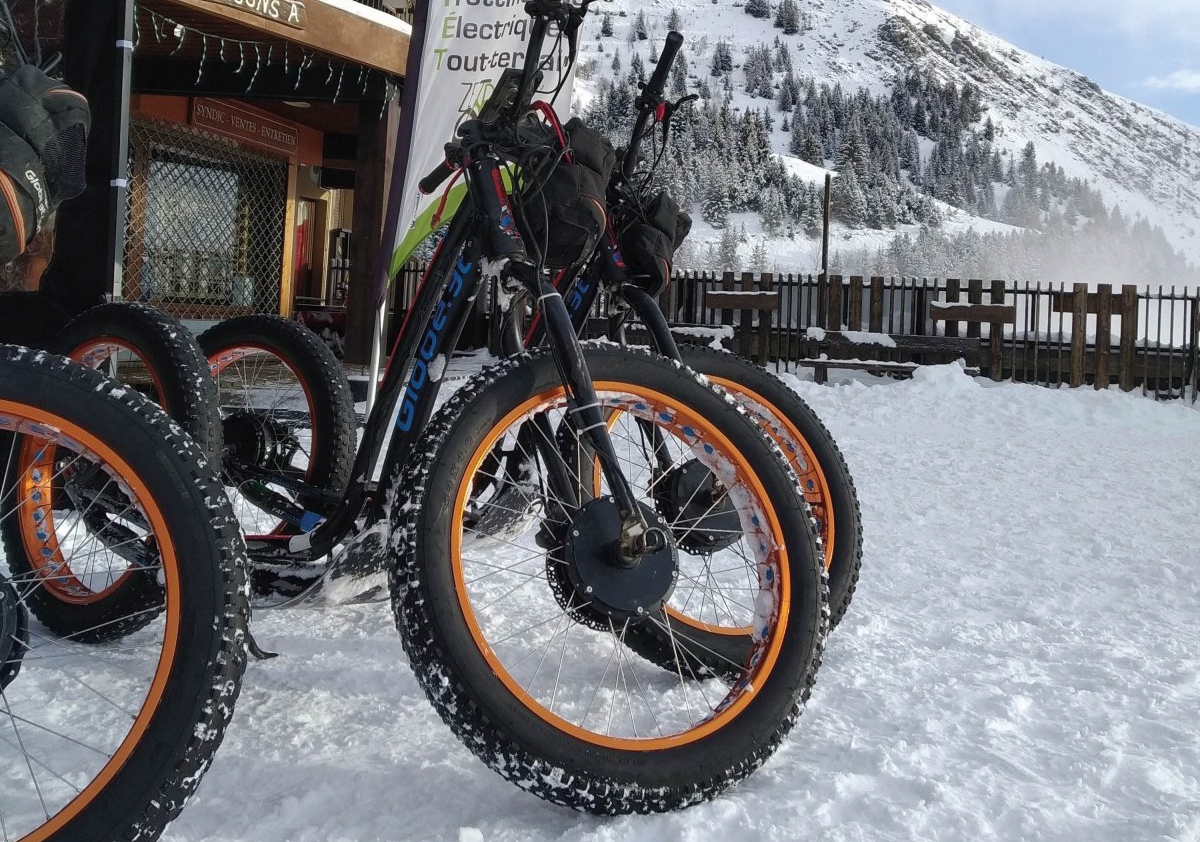 Ride a trott trike biathlon
In Auris-en-Oisans, one of the outlying villages of Alpe d'Huez, a company called Ze Trott has come up with a new take on the classic 'ski & shoot' discipline. 'Trott Trikes' are electrified scooters, the gun is an optical camera rifle, and the combination sounds a whole lot of fun.
Read these ski & snowboard books
Mont Blanc Lines - Alex Buisse
Translated from the French ahead of this season, Mont Blanc Lines combines the skier, climber and paraglider Alex Buisse's stunning photographs of the titular massif with stories about famous ascents, descents and—inevitably, given its subject—accidents. Based in Chamonix, Buisse knows the mountain better than most. His combination of photo book and adventure archive is a fascinating guide to the peak, and its history.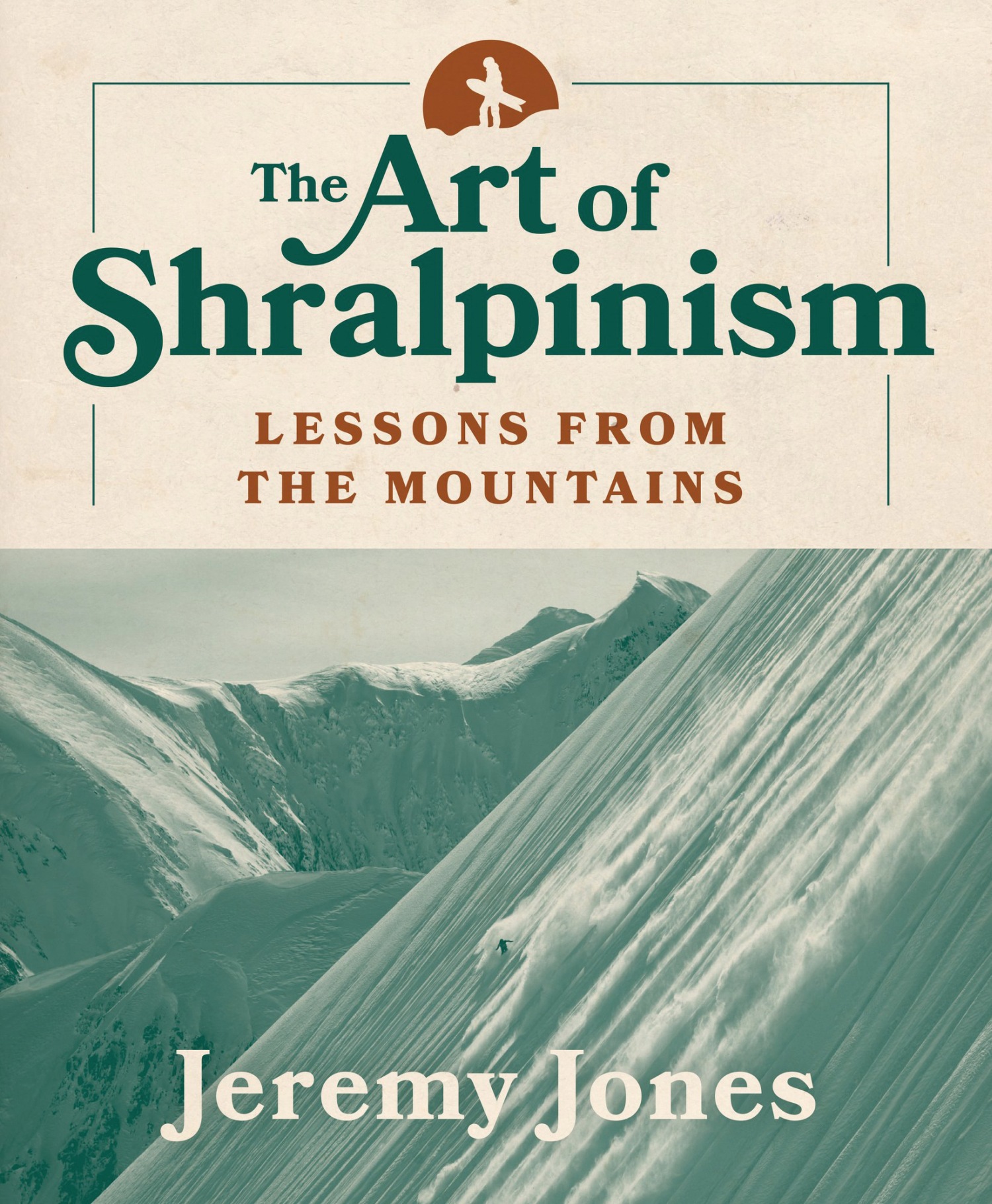 The Art of Shralpinism - Jeremy Jones
Based on splitboard pioneer Jeremy Jones' field diaries, this book, released in November, combines personal anecdotes with pearls wisdom gleaned from a lifetime of snowboarding trips around the world. There are guest contributions from Jones' friends too, including film director Jimmy Chin, of Free Solo fame.
Chasing the Mountain Light - David Neilson
David Neilson has made a career out photographing the most extreme places on the planet, from the Karakorum to the Southern Alps. This oversized photo book is a retrospective, featuring highlights from a career that stretches back to the 1960s.
Watch these ski & snowboard films

A Foreign Native - Snowmads
After a nomadic career spent following to unusual destinations, Austrian Fabian Lentsch decided he wanted to settle somewhere long enough to truly get under its skin. Initially intending to spend a year in Iran, he ended up unable to leave because of Covid border closures. This is the story of his fascinating love affair with a much-misunderstood country.  
Anywhere from Here - Matchstick Productions
US outfit Matchstick Productions have taken a slightly different approach to their annual movie this year. It's still packed with wall-to-wall bangers from a stellar crew, including Markus Eder, Tonje Kvivik and Mark Abma. But they're framed by the thoughts of the newest member of the crew, 12-year-old prodigy Walker Woodring, and his dreams of what a pro skiing career might bring.
Fleeting Time - Homestead Creative
Former-Olympic halfpipe rider Ben Ferguson has had a good few years since leaving the stunt ditch for the backcountry. He's the focus of this film, which combines banger action with conceptual cut scenes reminiscent of the old, 90s Volcom movies. His supporting cast is stellar too, including Olympic gold medallists Red Gerrard, Zoi Sadowski-Synnott and Ayumu Hirano, as well as legends like Travis Rice and Danny Davis. Their presence in the project is testament to how well-respected Ferguson is.
Magic Hour - Teton Gravity Research
Based in Jackson Hole, Wyoming, TGR have been putting out trick-filled, snow porn-style movies since 1996. This latest effort brings together big name skiers like Sam Smoothy and McRae Williams with snowboarding stars like Jeremy Jones and Bode Merrill. It's all about their never-ending search for the perfect line to hit, and the perfect time to hit it.
Free Rider - Jérôme Tanon
Photographer and filmmaker Jérôme Tanon is the closest thing the winter sports world has to an auteur. The two documentaries he's directed previously have racked up millions of views, thanks to their combination of inspirational action and wry observation. This latest film, backed by a considerable budget from The North Face, will star skier Sam Anthamatten and snowboarder Victor de le Rue, two of the best free riders in the world right now. To say it's hotly anticipated is an understatement.