Park City, Utah, has a proud tradition in hosting international skiing and snowboarding events, drawing on its legacy in staging the 2002 Winter Olympics. Over the past 20 years, the Park City and Deer Valley Resorts have been at the forefront in helping to innovate and modernise winter sports, including the introduction of the 18-foot halfpipe to the 2002 Olympic Winter Games. It's the only site to host the FIS Freestyle World Ski Championships twice and the first site to host slopestyle skiing at the 2011 World Ski Championships.
Home to some of the best competition venues in the world, and this year teaming up with new partners at Solitude Mountain Resort to open the next chapter in this proud tradition as Park City, Deer Valley and Solitude come together host the 2019 FIS Freestyle, Snowboarding and Freeski World Championships from 1-10 February.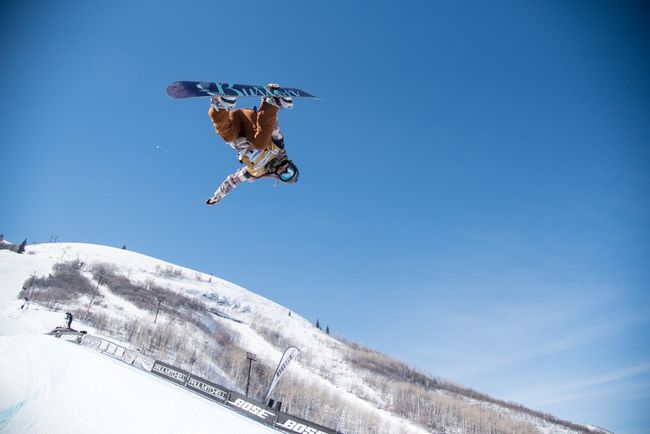 A former silver mining town that fell on hard times, Park City reinvented itself as a winter resort town nearly 50 years ago, but it was the 2002 Olympic Winter Games that put its resorts on the map. Park City Mountain lies in the heart of Park City, Utah, only a 35-minute ride from Salt Lake City International Airport. With direct flights from Europe, getting here is easier than you might think.
Summer 2015 saw Park City Mountain complete the largest resort upgrade in the history of American skiing, one that connected it with its neighbour; Canyons Resort, giving visitors access to more than 7,300 acres of terrain, a brand new eight-passenger gondola, new restaurants, improved lifts and an enhanced children's learning area.
Deer Valley, just around the corner, is known for many luxurious amenities from ski valets and complimentary Mountain Host Tours to overnight ski storage, plus groomed-to-perfection slopes and an award-winning ski school. There is never a need to lift a finger except to get a bite to eat or drink at one of the gourmet dining in three elegant lodges.
So, whether you like to ski groomed-to-perfection runs or skim through the trees, Park City's got you covered. Off the slopes, take a dog sled ride, zoom over the terrain on a snowmobile, crunch the powder on a serene snowshoe hike or get in touch with your inner Olympian as you ride down the bobsled track in a four-person sled with a professional driver.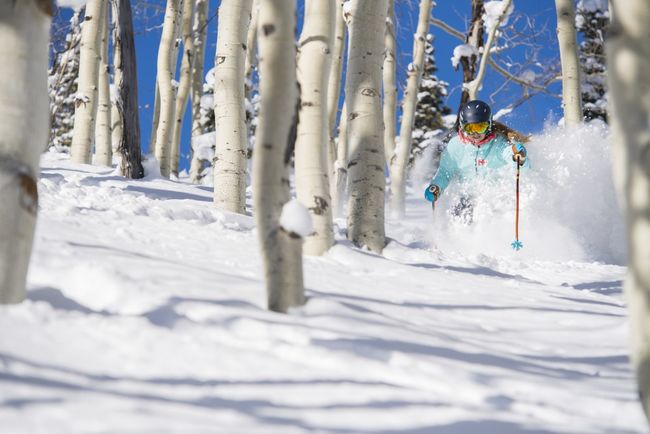 Getting around town is easy! Hop on the free bio-diesel and electric buses that serve all the key spots in Park City. Apres-ski lovers will adore the local art of craft brewing, as well as High West - the world's only ski-to-the-door whiskey distillery? And shoppers will want to browse the historic Main Street is lined with quaint shops and art galleries full of tempting local treasures. Park City also has an almost endless selection of lodging possibilities, including slope-side condos, private homes, hotels and more.
The championship venues at Park City Mountain include the iconic 22ft Eagle Superpipe at Park City -known throughout the industry as one of the most perfectly engineered half pipes in the world, and Kings Crown, site of the Freeskiing and Snowboarding Slopestyle.
And Deer Valley Resort is regarded as one of the best venues in the international freestyle community and has played host to international and world competitions for 19 consecutive years
For a full schedule of the World Freestyle Championship events, go to visitparkcity.com/event/2019-fis-world-championships/22116/