Winter tourism was invented in St. Moritz over 150 years ago. Today this alpine town is world-renowned as an exclusive resort, where winter is celebrated in style.
St. Moritz offers an extraordinary variety of experiences. Try a romantic carriage ride along the frozen lake, enjoy unique events such as the Snow Polo games, twenty20 cricket and the White Turf horse races, and experience foodie heaven at the 26th St. Moritz Gourmet Festival from 11-19 January 2019. Or simply get inspired by international art at Nomad St. Moritz, a contemporary art event on the top of the world.
Shop for the world's top luxury brands along Via Serlas, one of the world's highest shopping streets. Get pampered at the resort's internationally renowned spa and wellness centres. And, of course, no visit to St. Moritz would be complete without tasting the finest Swiss chocolate of the Confiserie Hanselmann. St. Moritz is your first-class ticket to a great winter.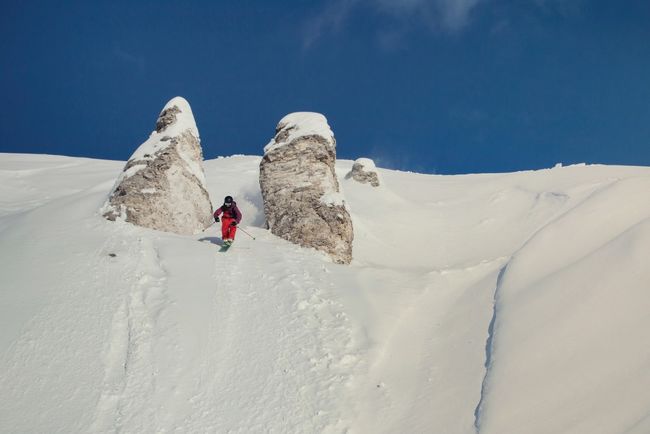 Seven unique experiences to enjoy in St. Moritz…
Catch the first lift up the mountain at 7.45am to soak up the first rays of sunshine on deserted slopes.
Try yoga on snow on the Paradiso slope.
Eat the best cream slice in the world at 'el paradiso', the Alps' most stylish mountain-hut restaurant.
Ride on the world's only natural ice-bob track.
Watch cricket on the snow! On 23-24 February 2019 world stars will play on St. Moritz's frozen lake.
Thrill to the Snow Polo World Cup, 25–27 January.
Join more than 35,000 spectators, on 3, 10 and 17 February 2019, to watch the White Turf St. Moritz horse racing on the frozen lake.
For more info about everything St. Moritz has to offer, go to stmoritz.ch.