Splitboarding has been steadily growing in popularity over the last decade. Originally, snowboarders who wanted to access backcountry terrain and didn't want to use snowshoes would take a saw to an old board and turn it into a rudimentary set of skis.
As you can probably imagine, these didn't fix back together too well. Thankfully, today's kit is much improved, and it's now possible to use a splitboard to get to remote zones that could previously only be accessed by ski tourers or via helicopter. The real joy of owning a splitboard is in the exploration of remote mountain ranges without a chairlift or an après bar in sight.
Ready to make your own way into the mountains? Here's a list of the kit you'll need to get you started. It's a hefty bit of gear and a sizeable investment, but if you've taken your resort-based snowboarding to its limit and have a penchant for adventure, a splitboard could be your new partner in crime.
Splitboard
Gone are the days of vibrating planks beneath your feet: on newer models, you'll not even notice your board can split in two down its length. Total newbie? The Salomon Sickstick Split (£700) is a great option, as it comes with its own set of pre-cut skins.
If you're obsessed with weight, choose the Amplid Milligram Split (£1,010). At just 2.55kg, the Milligram is light and high-performing.
Bindings
Perhaps unbelievably, despite the high price of splitboards they still don't come with bindings. And even more fanciful is the price of splitboard-specific bindings. The best performers are the Spark R&D ARC (£325). With a very simple design and ease of use, there really isn't another binding in the same price range worth looking at.
Skins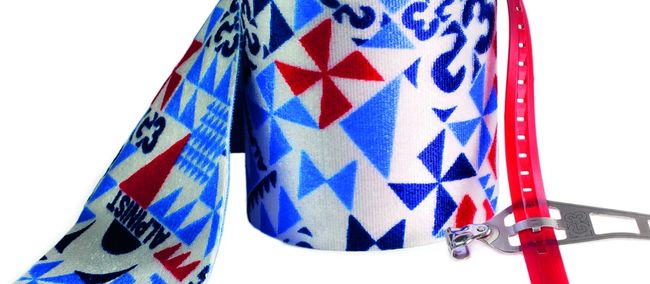 A set of skins, named after the use of seal skins back in the day, is a must - or you simply won't be able to go uphill. They stick to the bottom of your skis, stop you sliding backwards by gripping the snow and allow you to slide the ski forwards when heading uphill. The G3 Alpinist Splitboad Skins (£165) tick all the boxes.
Collapsible Poles
You need poles to help propel you uphill, but they also need to be easy to stash when you're riding downhill. The Black Diamond Alpine FLZ (£130) folds down to only 37cm when collapsed.
Shovel/Ice Axe

You need a shovel to dig out anyone who's buried in an avalanche. An ice axe is also very useful if it gets too steep to skin up. So why not combine the two? The Climbing Technology Agile Kit (£95) is an ice axe with a shovel attachment that does both jobs really well.
Transceiver
An avalanche transceiver sends out a signal and can be switched to find that signal if someone gets buried. It's vital you have one that you know how to use correctly. Keep it simple with an Ortovox 3+ (£200), which is easy to use.
Crampons
When it's simply too hard or too steep to traverse across an icy slope, stick some spikes on your boots and hike instead.
Four-season semi-flexible crampons work well with soft snowboard boots. The Grivel G12 (£135) will cut easily into snow crust and sit nicely on a board boot.