Next up: Mammoth, USA
The GB Park and Pipe team are now in Mammoth, USA for the start of the Halfpipe and Slopestyle World Cup. In Ski Slopestyle we have Katie Summerhayes, Madi Rowlands and Izzy Atkin in the Ladies' competition and James Woodsy Woods, Tyler Harding and Cal Sandieson for the Men's. For the Ski Halfpipe Ladies' contest we see Molly Summerhayes and Rowan Cheshire represent, with Murray Buchan and Pete Speight up in the Men's contest.
Fresh from his podium in Seiser Alm, Jamie Nicholls will compete in the Men's Snowboard Slopestyle along with Matt McCormick and George Scott. Aimee Fuller will challenge in the Ladies' Slopestyle. Qualification for Ski Halfpipe starts on 1st February with finals on 3rd February and for Ski Slopestyle, qualification is on 2nd February with finals on 4th February. Snowboard qualifiers are 1st February for Slopestyle with finals on 3rd February.
British Telemark
There has been even more success for the British Telemark team, with Jasmin Taylor claiming another podium, taking third place at the Telemark World Cup in Krvavec, Slovenia in the Parallel Sprint. Teammate Louis Hatchwell claimed ninth in the Men's Parallel Sprint.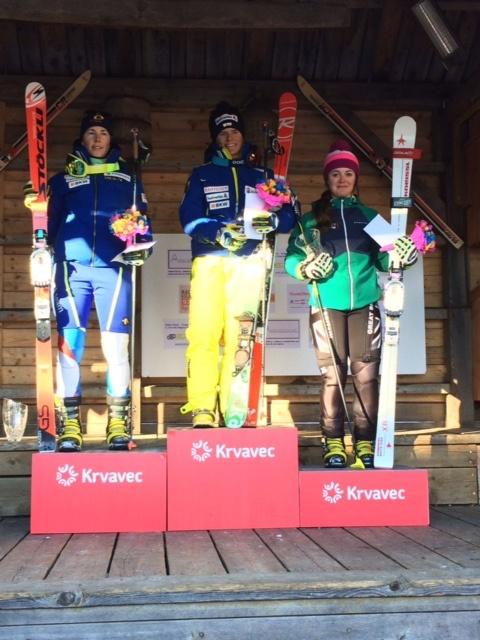 Delancey British Alpine Team
Dave Ryding is back in action on Tuesday night (30th) at the Parallel Slalom event in Stockholm, Sweden. Following his historic 2nd place finish in Kitzbuehel and 10th place in the Schladming Slalom World Cup, he will be looking to impress and make it through the rankings. The race starts at 16.00 GMT.
The Delancey British Alpine Ski Team racing at the World Alpine Ski Championships in St Moritz will be announced this week.
British Nordic
Sunday was the start of the Nordic World U23 and Junior Championships in Park City, Utah and competing for British Nordic are Fern Cates, James Clugnet and Duncan Gibb, whilst Robert and Jake Lock compete in Ski Jumping
World University Games
The Winter University Games, or Winter Universiade, kicked off on Sunday in Almaty, Kazakhstan. Ten British Ski and Snowboard athletes will be competing in the Games, including Delancey British Alpine Ski Team athletes Alice MacAulay and Alex Barounos, British Moguls skiers Liam Keyes, Sam Jones and Elodie Wallace. Elodie will also feature in the Aerials competition. Calum Paton will compete in the Snowboard Slopestyle and Laurence Willows will compete in the Ski Cross, whilst Douglas Green, Rob Wagner and Gillian Finnerty will compete in the Snowboard Cross.
British Ski and Snowboard Cross
This week sees the start of the next Snowboard Cross World Cup in Bansko, Bulgaria where Zoe Gillings will be looking for another strong performance in the Olympic qualification period. Action begins on Thursday 2nd February.
Emily Sarsfield and Pam Thorburn are also in action at the end of this week in the next Ski Cross World Cup in Feldberg Germany. Qualification starts on Friday 3rd February.
At the Snowboard Cross Europa Cup in Grasgehren, Germany, this weekend Kyle Wise finished in 25th and 28th, and Murray Koller 71st and 49th.
British Moguls Team
At the Moguls Europa Cup in Albiez, France, the Gerken Schofield family took over the podium. On Saturday in the Ladies' Moguls, Leonie Gerken Schofield finished in an impressive second place, whilst Makayla Gerken Schofield placed 8th. Thomas Gerken Schofield took the third spot on the Men's Moguls podium and Will Feneley finished 21st. In the Dual Moguls competition on Sunday, in the Ladies' Makayla finished third, with Leonie 6th, whilst in the Men's Thomas also finished third and Will placed 40th.
British Aerials Team
Lloyd Wallace is back in World Cup action at the end of this week in Deer Valley, USA. He will be competing on Friday 3rd February.
For all the information on British Ski and Snowboard visit teambss.org.uk