New developments for Les Arcs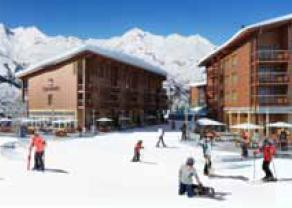 Big changes at Les Arcs, France, this winter include a luxurious new spa at Arc 1950 and the new Edenarc accommodation development at Arc 1800 (see artist's impression, left).
Written by:

Jim Walker
On the slopes too there'll be a few improvements.The biggest will be at Arc 1600 where the chairlift Mont Blanc will be replaced by a new bigger and faster lift, providing. direct access to the Les Deux Têtes area.