It's a familiar scenario… you've booked a ski holiday, but the weather gods have not been kind and there's little or no snow where you're going.
You log on to snow report websites and check your resort's webcams to see bald patches and closed lifts where there should be glorious white slopes and skiers queuing for the gondolas.
Without snow, a ski or snowboard holiday is likely to be a bit of a let-down. However, if you've booked with online tour operator Sunweb, your worries will melt away along with the snow! A first in the UK winter sports travel market, Sunweb's Ski Guarantee means that if there is not enough snow in a resort during the week before your holiday, the Sunweb team will find an alternative destination for you and your group to enjoy your week in the snow.
In recent seasons there have been times when Alpine resorts have been starved of snow, especially early in the season, with winter slow to arrive in some parts of Europe.
Elsewhere, promising early snowfall has been followed by lengthy droughts. And all too often it can be frustrating when one ski area is distinctly patchy while other parts of the Alps are wallowing in knee-deep powder.
It can put people off booking until the last minute, meaning you miss out on early-bird deals and bargains in low-season periods such as late December and late March. This year, however, if you book early, Sunweb will do everything to make sure that you get the holiday that you deserve. Accordingly, it has introduced the Ski Guarantee at no extra cost on all bookings made before 14 October 2019.
The Ski Guarantee applies where the highest point of your destination is at a minimum altitude of at least 2000m, and if less than 1/3 of the lifts are open four days before your departure date.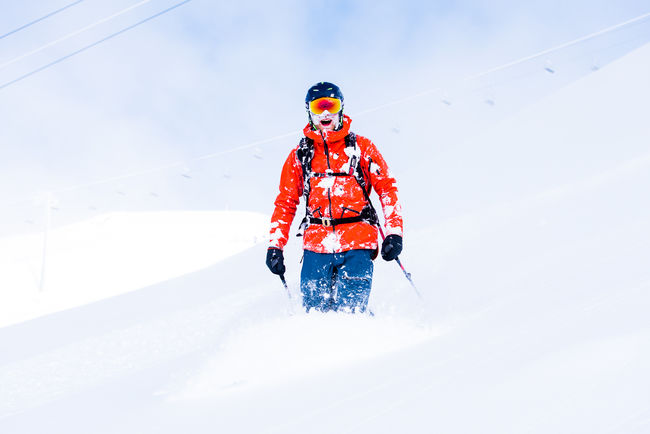 This includes the most popular resorts in Austria, France and Italy. Also, the Ski Guarantee is valid on holidays which fall entirely between 21 December 2019 and 23 March 2020 inclusive. The ski area is the area that your accommodation is linked to on the sunweb.co.uk website. For instance, if you have booked hotel L'Etendard de Saint Sorlin in St Sorlin d'Arves then your ski area is Les Sybelles.
If fewer than one third of the lifts in the linked ski area are open, anyone with a Sunweb booking is eligible for relocation (subject to terms and conditions) to accommodation in a nearby resort with better snow.
If your resort is linked to several ski areas and one third of the lifts are open in the connected resort, Sunweb will find a suitable solution for you. For example, they may upgrade your lift pass for free.
How to apply for your Sunweb Ski Guarantee
It's simple: Check the snow conditions in resort before you leave, fill out a form, get everything confirmed and sit back, relax and let Sunweb find you a new resort with plenty of the white stuff.
Go to sunweb.co.uk/ski/ski-guarantee for the full details on how to apply.
Naturally, as skiers we all hope that the Ski Guarantee won't be needed, but it's great to have a safety net. This extra layer of protection has been introduced to allow customers to book with confidence, building on Sunweb's existing policy of always including lift passes with every booking.
What Sunweb allows you to do is to book a resort and accommodation which would be fantastic if the snow is good, without the worry about the holiday being ruined if it isn't.
For more on ski holidays across Europe, visit sunweb.co.uk/ski