In the largest French resort investment of the last 20 years, Val d'Isère has announced that work will begin this autumn on the Le Coin de Val redevelopment of the heart of the resort village.
Spanning the next five years, the project will add 900 extra guest beds in two luxury hotels and two tourist residences, along with a multitude of chalets, new shops, services, and restaurants.
Coming soon after the complete redevelopment of the resort's Solaise ski area with a new high-speed gondola, surface lifts, beginner area, and an American-style mid-mountain day lodge, this announcement signals Val d'Isère's determination not to sit on its laurels.
Val d'Isère has always been popular with Brits, with some 60 percent of visitors being English speaking and, according to the resort, unlike other French resorts, the number of visitors to Val d'Isère has steadily increased in recent years.
The resort's guaranteed snow cover from late November until the beginning of May is an important factor in this popularity. It's got altitude too, with two sectors of the 300km ski area that it shares with neighbouring Tignes rising to well over 3000m and the majority of slopes are above 2000m.
The village redevelopment constructed in the traditional stone, slate and wood style of the Haute Tarantaise will cover 22,000 square metres and will replace a whole range of 30-year-old buildings. These include popular British haunt Dick's Tea Bar and a 250m stretch of the Avenue Olympique towards La Daille.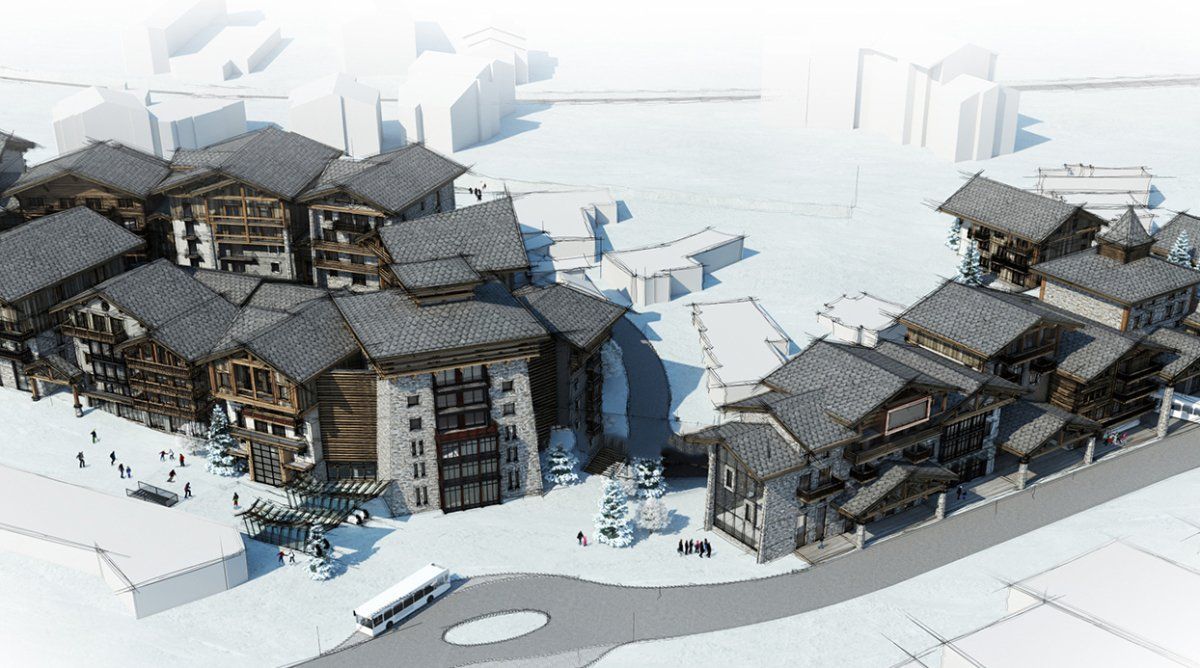 New development - Le Coin de Val d'Isere
For access, a new underground moving walkway will connect with the main mountain access lifts and guests will be able to ski back to the new accommodation overground.
Val Tower (La Tour de Val) on the Avenue Olympique will be the showpiece of the development, featuring a restaurant with panoramic views of the resort.