Stubai in the Austrian Tirol has doubled access capacity to the country's biggest glacier by building a new tri-cable gondola. The new 48-cabin uplift runs 3.8km from the valley to the glacier in just 11 minutes and can carry an estimated 3,000 people per hour.
The sophisticated tri-cable gondola is the longest, and most expensive, of its type to be built in the Alps, and the project at the Stubai Glacier has entered the history books as the largest single lift investment made by any ski resort.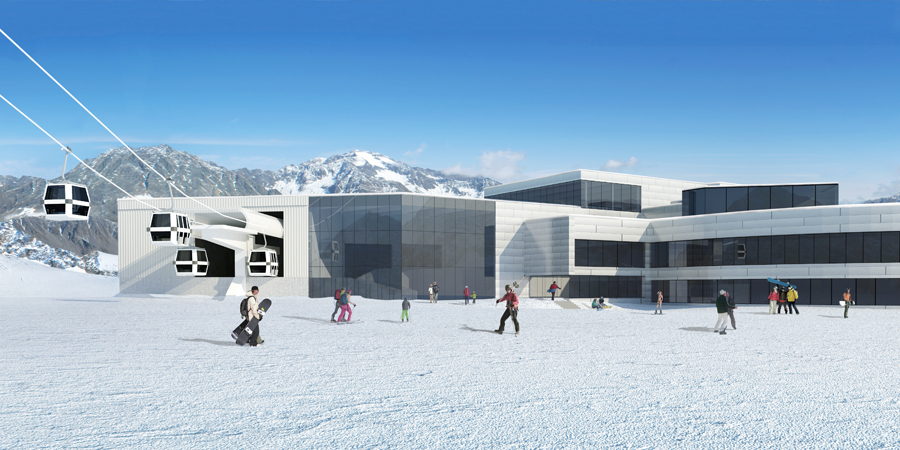 Each cabin has been designed with panoramic windows offering beautiful views of the valley and all will have free wifi. The Stubai Glacier cable car lift is miles ahead in terms of sustainability with the total amount of energy required to operate the facilities generated from renewable energy sources. A new car park at the base of the lift also negates the need for a bus transfer from the previous valley station. To top it off, the Eisgrat mountain station (2,900m) will have a structural facelift. New generous slopes, top gastronomy, sports shops and more all help make the mountain station a 360° peak experience.
Due to open on 29 October 2016, the new uplift will also see the creation of a new ski run, Fernau, which is a 3.8 km long descent to the valley.