Ski holidays – like skiers – come in all shapes and sizes. From staying in budget hostels or self-catering apartments, to family hotels or five-star luxury lodgings. But a recent industry survey reported that a catered chalet is now skiers' most preferred option when it comes to finding a place to stay.
You get to feel at home and have somewhere you can relax in comfort with a host on hand to do all the work for you.
So why do skiers love chalet holidays so much? Everything from the at-home feel and having a cup of tea and piece of homemade cake waiting for you after a long day on the slopes, to the friendly, on-hand hosts and socialising in front of a cosy fire, the chalet experience is a unique way to enjoy the mountains.
Here are some tips to make sure you have a ski chalet holiday packed with unforgettable memories.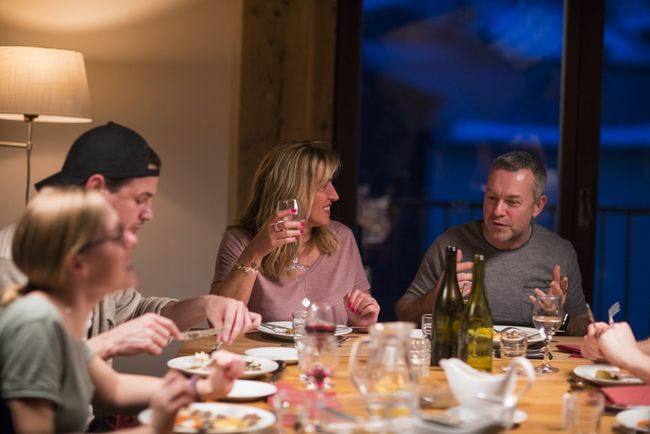 What can we expect from a catered chalet holiday?
Pretty much everything! You won't have to lift a finger to shop or cook – all your chalet meals will be prepared for you. That usually means a hearty breakfast to fuel each day on the slopes, a delicious tea, with home-made cakes or biscuits when you come back, and in the evening a three-course meal – with free wine – followed by coffee and chocolates. One night a week, guests are usually expected to 'eat out' when chalet staff have their night off. Wine or beer upgrades and packed lunches are available at an extra charge.
Guests can relax and spend time with friends and family, or, if you're in a bigger chalet, meet and talk to new people. It's a chance to indulge in that holiday feeling, over canapés and fizz and swap stories of pistes and powder over dinner.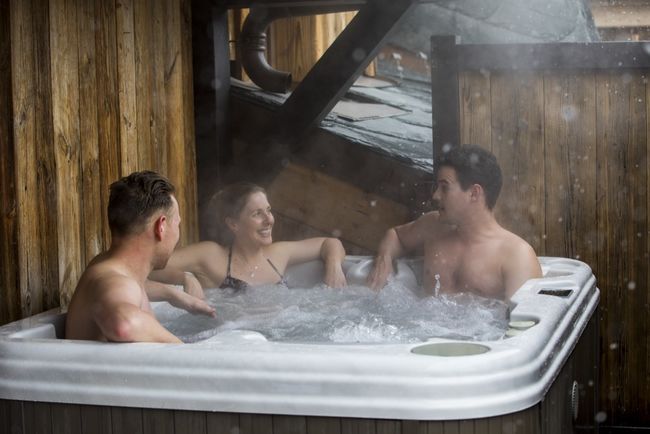 Choose a ski chalet that's the right size for you
There are many different types of catered chalets, sleeping anywhere from couples to hotel-sized groups. Crystal's chalets sleep 6 to 34 guests. You can book a whole chalet or take rooms in a bigger one, where you will share the communal facilities with other guests.
You can book a chalet that's bigger than your group, in order to get the place to yourself, but remember you'll be paying for the empty rooms as well, so bear that in mind when booking! Crystal also has some chalet options that are part of a larger chalet complex with some facilities like spas and swimming pools shared with other chalets. Their chalets will also come with free WiFi.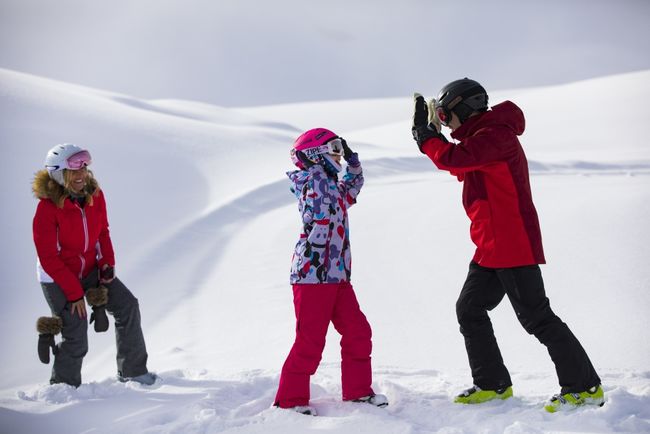 Will the chalets be in the middle of nowhere?
The locations will vary – some will be in the heart of the resort, including ski-in, ski-out options, others may be in a quieter setting. Either way your hosts and resort reps will be on hand to give you tips about the resort, advice on where to hire gear, find your way around and anything else you might need to know. Many chalets also include saunas and outdoor hot-tubs, so you can pour a glass of bubbly and enjoy the bubbles under the stars…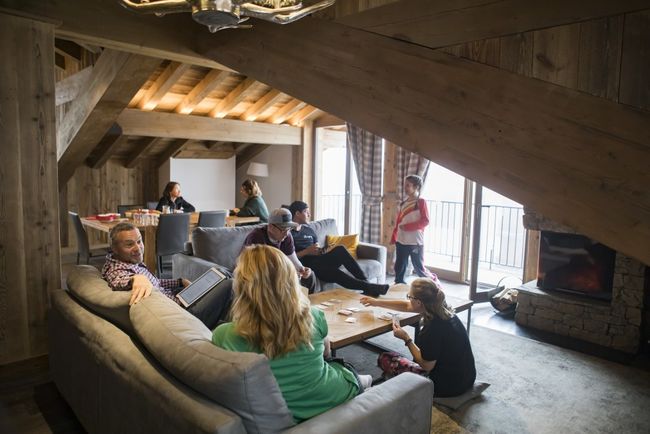 Are chalets suitable for families?
Yes, lots of them are great for families. A catered chalet can help you relax, because it'll have shared areas where the kids can unwind and early meals for young children, so the adults in your group can relax and eat in peace once the kids are in bed.
Do chalets cater for all dietary requirements?
Reputable chalet operators do, yes. For example, Crystal can cater for vegetarian, vegan, dairy-free or gluten-free diets at no extra cost. They may be able to cater for other dietary requirements, though there could be an extra charge. To ensure you get what you want, you should let the operator know about any dietary requirements and allergies when you book your holiday.
To browse Crystal's chalet deals and find the perfect one for you, go to: crystalski.co.uk