When you're planning a winter holiday for your family it's reassuring to know that someone else has already worked out all the details, leaving you to just make sure the kids haven't forgotten their favourite teddy bear.
That's where the Isère resorts' Famille Plus Mountain marque comes in. It's your guarantee that the resort knows how to cater for families. You are guaranteed a warm welcome, shops and amenities on-hand, and of course activities suitable for the whole family.
Isère is right at the heart of the French Alps and has five Famille Plus Mountain resorts: Les 2 Alpes, Alpe d'Huez and Vaujany, in Oisans; Chamrousse, in the Belledonne range; as well as Villard de Lans/Corrençon, in Vercors. All of these resorts are less than two hours' drive away from the Grenoble Alpes Isère airport.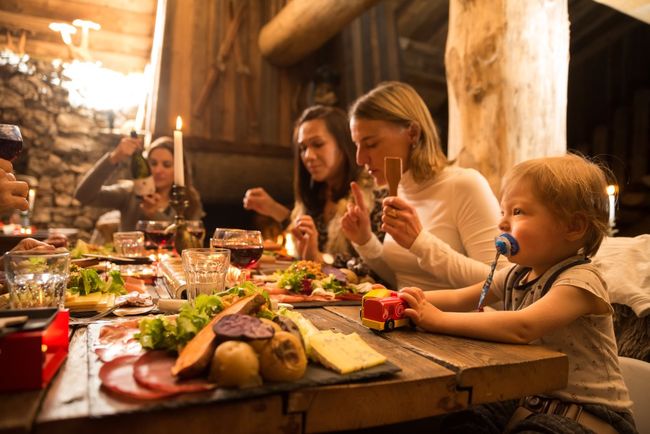 A warm and personalised welcome
You will receive the best possible service at your accommodation, in the restaurants or other tourist establishments to make your stay as easy and pleasant as possible. Whether you arrive as a small family or with a large extended family in tow, you will find a chalet or hotel that's right for you. You'll be assured of a wide choice of childcare facilities and clubs to take care of your children and make sure they have a great time, leaving you free to enjoy the kind of skiing you love. If needed, some resorts even offer child-care kits, adapted to the age of your children.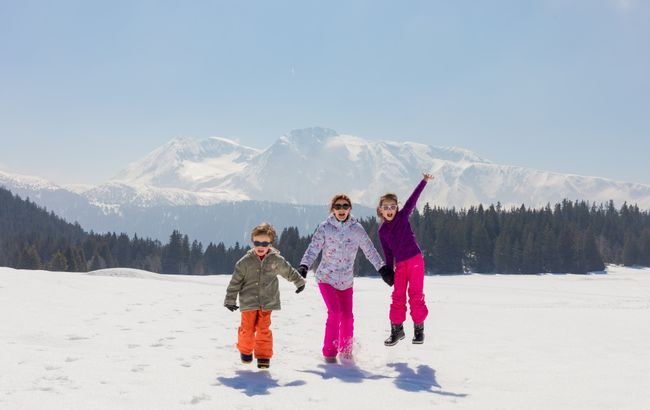 The family that skis together…
Of course, a family ski holiday means spending some time, at least, skiing with the family – even very young ones. At Isère's Famille Plus Mountain resorts you can introduce your children to the slopes at a very young age. Not only do these resorts have some easy slopes on offer, but there are also some fun activity areas that the children will love! For example, at Alpe d'Huez, there are three slopes with bumps, tunnels and raised bends; and at Villard de Lans/Corrençon, you can take your children to the Hameau des Rambins, a mountain village which has been specially designed for children to learn how to ski through games.
For skiing lessons, the ESF ski school instructors are on hand to help you. Some of them work in partnership with specialist educators and childcare professionals. In Vaujany, your little ones will have a great time at the kids club (building an igloo, and going on snowshoe walks - and having half-day skiing lessons. If you would like to practice with your children, you can try your hand at the Babysnow, a machine which was actually developed by an instructor from Les 2 Alpes.
Of course, these ski resorts offer special family discounts so that the whole family can ski together. Among others, Chamrousse has a special Family discount and a Mini Domaine deal, which means you can ski at low prices.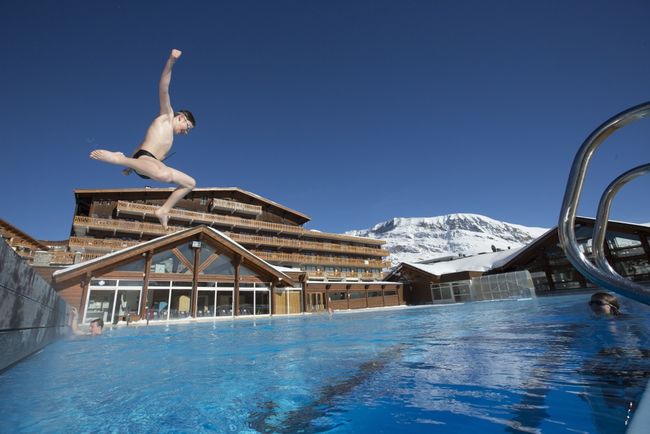 Fun family activities
Other than the slopes, there are plenty of lively family activities on offer, including traditional winter favourites such as sledging and ice skating. Those who love snow and ice are particularly spoilt for choice at Les 2 Alpes, where you can try your hand at the ice-gliders or visit an ice cave. In Villard de Lans/Corrençon, there is a perfect sledging track called La Colline des Bains.
If the weather closes in, you can try out the indoor activities. In Alpe d'Huez, you will find the Palais des Sports et des Congrès complex where you can take part in climbing, archery or mini-golf. Restless teenagers will also find something to do, for example the trampolining park at Villard de Lans / Correncon or laser game at Les 2 Alpes.
Other great moments to enjoy as a family are the festive celebrations. The Fêtes de Chamrousse is always a big hit with all ages. Admire the torchlight parade down the slopes while sipping on some mulled wine or hot chocolate.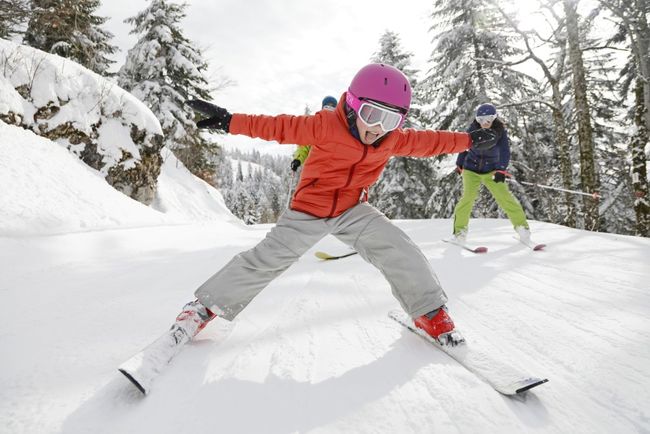 Getting there
The small-scale International Airport of Grenoble is in the perfect location to access the Isère resorts in the Alps. There are a large number of direct shuttle services available from the terminal to take you to all the main ski resorts. You can fly into Grenoble any day of the week from London, Edinburgh, Glasgow, Birmingham, Bristol, Leeds, Liverpool, Manchester, Dublin and Guernsey, with airlines EasyJet, Jet2, British Airways, Ryanair, Wizz Air, Transavia, Norwegian and Thomas Cook Airlines.