If you are seeking adventure, you will find everything you need in Nendaz. You get easy access to the other resorts of the 4 Vallées, such as Veysonnaz, Thyon or Verbier, with a massive 400km of slopes to roam around.
From Nendaz, there is direct access to the highest point of the ski resort - the Mont-Fort at 3,330m. From there, you will have a breathtaking view over the Alps and even to the famous Matterhorn. And this wonderful viewpoint can be easily reached by non-skiers and beginners thanks to the different ski lifts available.
With seven epic freetracks (slopes that are secured but non-prepared), including the slope of The Mont-Fort, even the most ambitious winter sports lovers will be satisfied.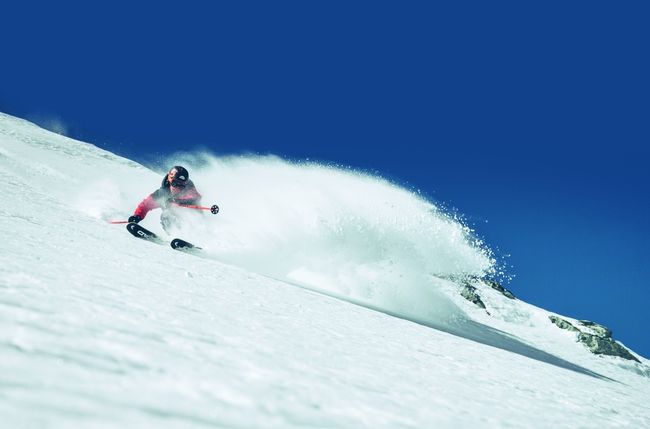 Skiing and so much more!
You don't have to be a downhill whizz to enjoy the snow in Nendaz. Try the sledging run, the 9km cross-country path, the 100km of winter walks - either by foot or with snowshoes - and even our new ski touring routes. And if you fancy trying night skiing, Nendaz's 'full moon parties' have become the absolute highlight of the winter. People come from far away to have fun skiing under the stars, or just to enjoy the devilish atmosphere floating in the air, accompanied by live music bands.
That and so much more awaits snow lovers in Nendaz, and to discover all that this resort has to offer, head over to nendaz.ch