History
Cross country skis were first used as a mode of transport to travel over snowy ground thousands of years ago in Scandinavia. In the more recent Alpine skiing age Sir Arthur Conan Doyle, creator of Sherlock Holmes, was one of the first to try this mode of transport in the Alps to travel from one town to another, skiing from Davos to a neighbouring village in 1895.
Ski touring or ski safaris are now a very popular way to spend time in the mountains, if you have a thirst for exploring but want to do it in a safe, and for the most part controlled environment then ski touring might well be for you.
Thankfully it's easier in the modern era to clock up the miles without having to endure long hikes up steep ascents on unprepared terrain.  As ski resorts have grown and amalgamated their slopes, it has become possible to ski for up to 100km within one of Europe's giant ski regions without taking the same lift twice.  These long distance routes are normally suitable for good intermediates, are often well signposted and have the usual array of slope side facilities on the way.
Things have moved on rapidly in the past few years with advances in technology making the average smart phone equipped with the right apps a powerful device that the early explorers would marvel at today. Lifts have become ever faster and more comfortable and continue to improve. However, these aids should only be used alongside hard copies of maps, itineraries, lift times and other vital information, and never as the sole source.
Ski touring can be hard work: You need to be fit, aware of Alpine conditions, and need to carry your own supplies, and, for some itineraries a competent off-piste skier.
Recommended Ski Safari Routes
Most of
Alpine Elements'
resorts are in giant ski regions where you can make one of these long distance trips, only needing to take your skis off to ride a gondola or cable car - or stop for a well-earned break.
La Plagne in Paradiski is one of the world's three largest ski areas. Good intermediate skiers can catch the Vanoise Express over to Les Arcs and ski right across to the Aiguille Rouge cable car. From there, take the magnificent, 2,000 vertical metre descent to Villaroger, one of the greatest runs on the planet, before making your way back to La Plagne.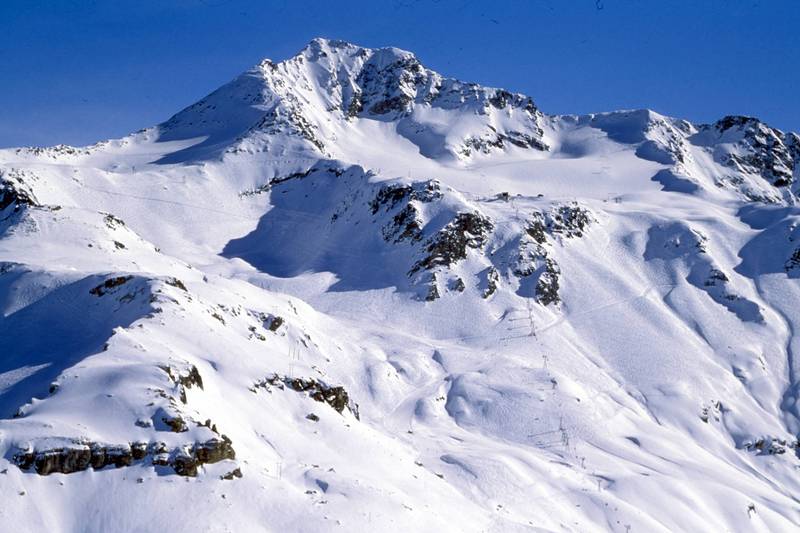 If based on the Les Arcs side, perhaps start with that Villaroger descent then travel the full distance right across to Plagne Montalbert, one of La Plagne's traditional villages in the valley, before making your way back to Les Arcs.
Similar epic journeys are possible within the Espace Killy (from Tignes or Val d'Isere), and the Trois Vallees (from La Tania to Meribel). From Morzine (in the Portes du Soleil), you have the added bonus of being able to ski across the Franco-Swiss border towards Champery.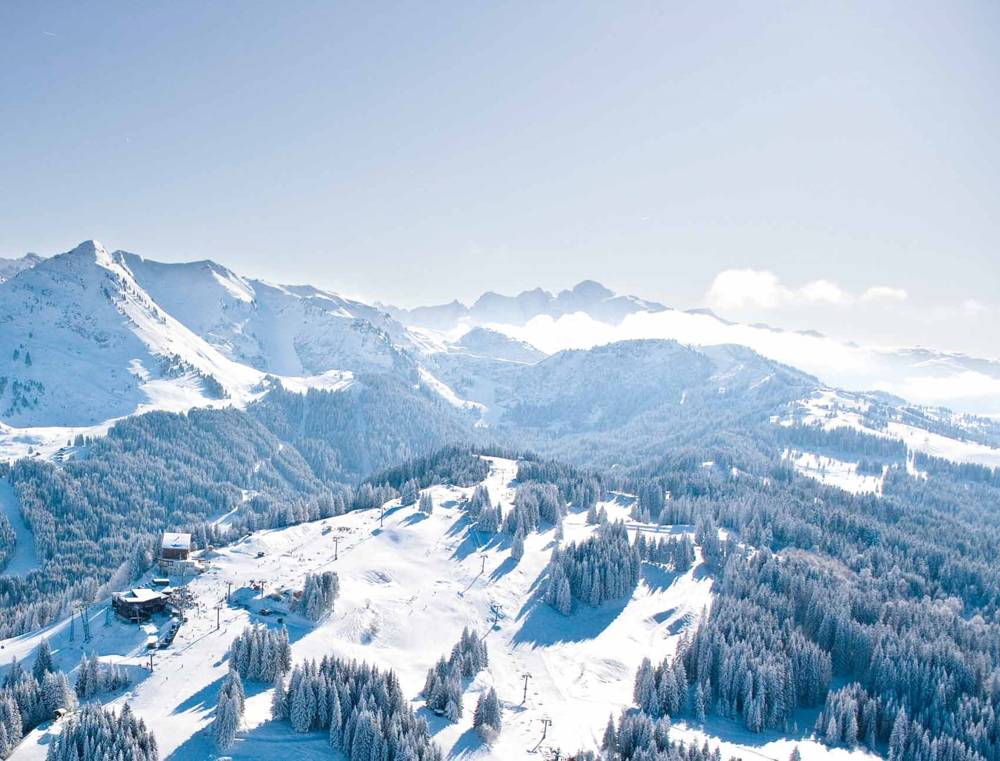 Options from St Anton just got more interesting with the opening of the Arlberg Jet gondola connection from Lech to Warth/Schrocken, creating a 340km ski domain.  However, the connection from St Anton to Lech is only possible for expert skiers with a professional guide, and is off-piste from Valluga so, most would need to start with a bus ride to Lech.  
Top Ski Safari Tips:
Although most itineraries don't stray outside ski area boundaries, these excursions can be full-on. It requires a full-days skiing so you need to ensure you're fit enough to keep going, and have a fall-back plan if you get too tired or the weather turns.
Time your route to make sure you make the vital last lift connections back to your resort at the end of the day, otherwise it could be a very expensive taxi ride home. Ensure you carry water, money/cards and your phone just in case.
You don't have to do the longest possible route, a half-day itinerary may be much more fun, with longer restaurant stops feasible, and you can still get that great sense of fun and achievement of travelling from resort to resort.
Shorter route options are particularly good for families and groups of mixed skill levels, where tiredness can quickly set in.
Whichever resort you're in and ski safari you choose, you're highly likely to come away with a wonderful feeling of accomplishment, and have some terrific après ski tales to tell.