What's your idea of après -ski? Do you hit the nearest bar, still in your ski gear, and sink a few beers or do you head home and sink into the nearest armchair for a snooze? Are you ready for more adventure or ready to hit the spa for a sauna or wallow in the hot-tub with a glass of bubbly?
What is après-ski?
Après-ski. It's a noun and a verb. And we all do it. It's simply what comes next after the skiing! And however you like to après, there's no doubt that resorts and tour operators are doing more than ever to find new ways to help you keep the holiday buzz going when the slopes close.
Sure, there was a time when après simply meant alcohol, and if you've ever danced to Europop in a beer-fuelled bar, you'll know that the party can get started the minute you come off the slopes.
But while we're still happy to party at a Folie Douce or uncork a bottle before we've unclipped our ski boots, the longer hours of daylight can inspire more inventive ways to après.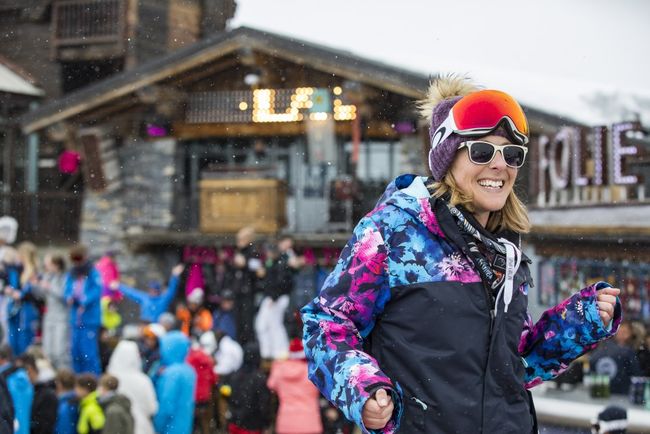 And, of course, if you're on the slopes with your family, dancing on the tables may not be an appropriate option! Moreover, even young kids may not settle for an early bath while you put your feet up with a hot chocolate. Sleigh rides, dog safaris, toboggan runs, snowmobiling trips, aqua centres, ice-skating, even paragliding – all are increasingly vying for your time (and your Euros) once the lifts have stopped turning.
So…bar time, spa time or snowy adventure time, après, like winter, is what you want it to be. Here, with the help of our friends at Crystal Ski Holidays, are just a few ideas for making your downtime hit new heights.
Try a different way to après
Ice skating
We recommend: Kranjska Gora, Slovenia
Swapping your skis for ice skates and wrapping up warm against the chilly air can be a truly invigorating family experience. And there can be few finer settings for an outdoor ice rink than the picture-postcard Slovenian resort of Kranjska Gora, which has its own fairytale outdoor ice rink – on the frozen Lake Jasna.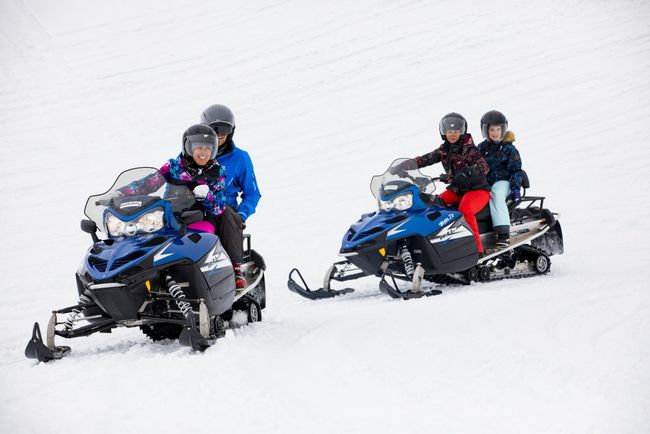 Snowmobiling
We recommend: Levi, Finland
The Finnish tundra is tailor-made for snowmobile rides. Try a night-time snowmobile trip through forests and over frozen lakes and, if you're lucky, you may even spot the Northern Lights. How about a short snowmobile safari to the reindeer farm and snuggle up for a sleigh ride? Or head out into the snowy wilderness for an unforgettable afternoon adventure in the ethereal blue light of the north.
Dog sledding
We recommend: Ruka, Finland
Ruka offers a range of off-slope activities including ice fishing and ice-gokarting, but the husky dog sled ride is a Finnish classic. You'll be driven to a husky farm, where you'll meet the dogs and your instructor will show you how to drive the sled. The safari takes you for a 5k ride along trails through the snow-covered forest, before heading back for snacks around the campfire.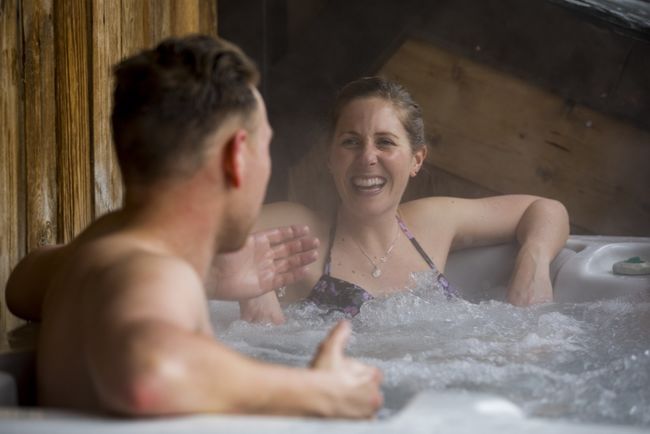 Take a dip in the pool
We recommend: Avoriaz, France
Most big resorts have at least a swimming pool and many hotels, apartment complexes and chalets even have their own spa facilities, but the best place for aquatic family fun has to be Aquariaz in the car-free resort of Avoriaz. A tropical jungle full of waterfalls and slides. Aquariaz has been designed as an aquatic paradise featuring lush vegetation and rocks: a river with a variable gentle current, an aquatic halfpipe, a water playhouse, a paddling pool, a large pool with climbing walls, massage benches and an open-air hot tub!
Snowshoeing
We recommend: Meribel, France
We love a good snowshoe walk – strapping on the special shoes (a far cry from the old images of tennis rackets on your feet) is a great way to reach the powdery parts even skis can't get to. And most resorts offer the opportunity to try this fun activity. But some go the extra yard. At The 3 Valleys resort of Meribel, for example, you can sign on for a snowshoe walk, stopping halfway for a meal in a mountain restaurant – a great way to bring the whole family together for an evening out.
However you like to après, you're sure to be able to find the ski trip that's right for you with Crystal Ski Holidays. With over 120 resorts to choose from and expert service every step of the way, they'll get you mountain ready in no time.
Winter your way with Crystal Ski Holidays at crystalski.co.uk