Plans were released to a team at a business briefing in Sheffield in late June for a £22.5m development to the 48-acre site at Parkwood following an initial consultation period and competitive bidding process, ultimately won by adventure sports and TV station EXTREME Destinations.
The plans outline building works which will see the former ski village turned into a destination for action and adventure sports, including an indoor sky diving facility, live music, E-Gaming and a virtual reality hub as well as potential for an outdoor mountain bike track, indoor climbing wall and a variety of restaurants, bars and shops.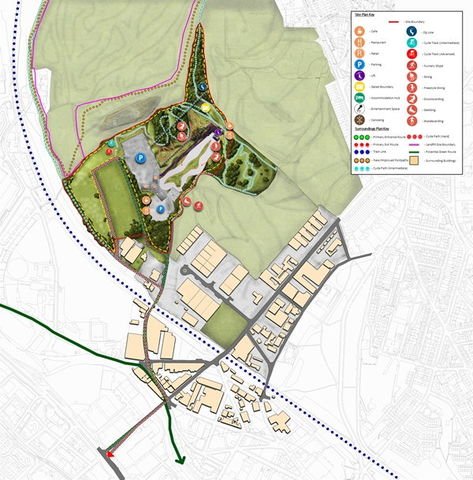 Alistair Gosling, CEO of EXTREME said: "This is a fantastic and unique opportunity to deliver an EXTREME Destination right in the heart of Sheffield We will be tapping into the world-wide phenomena of creating action and adventure destinations, where all the excitement of sport and leisure facilities come together - sports activities, accommodation, eating, drinking, shopping - in a totally immersive experience."
Sheffield Council fully back the scheme and have said that 100 new full-time jobs would initially be created.
EXTREME aims to start work on phase one of the scheme in 2019 before concentrating on its plans to develop residential and leisure facilities on the site, subject to planning permission.