OOSC Clothing, which was started by two university friends back in 2014, and specialises in retro-styled ski gear, has scored a major coup by signing double Olympian Katie Ormerod to their athlete team. The British snowboarder, known to friends and fans alike as Katie O, is one of the most successful riders, male or female, ever to come out of the UK. 
In 2010, she became the first woman ever to land a backside double cork 1080, a trick so ahead of its time that it still features in winning contest runs today. Although her first foray into the Olympic arena, in Pyeongchang in 2018, was cruelly cut short by a broken heel, she soon bounced back.
Just 18 months after being stretchered off the slopestyle course in Korea, she won the overall World Cup title for the 2020 season, making her the first British snowsports athlete ever to earn a coveted Crystal Globe. In 2022, she returned to the Olympics, competing in both slopestyle and big air in Beijing. 
Watched by millions around the world, those events were a far cry from Katie's beginnings on the dry slope in Halifax, near her hometown in Yorkshire. With her eyes set on the prize of competing in a third Olympics at the Milano Cortina winter games in 2026, Katie will now bringing the same, irrepressible energy and determination she's shown on the slopes to the OOSC family.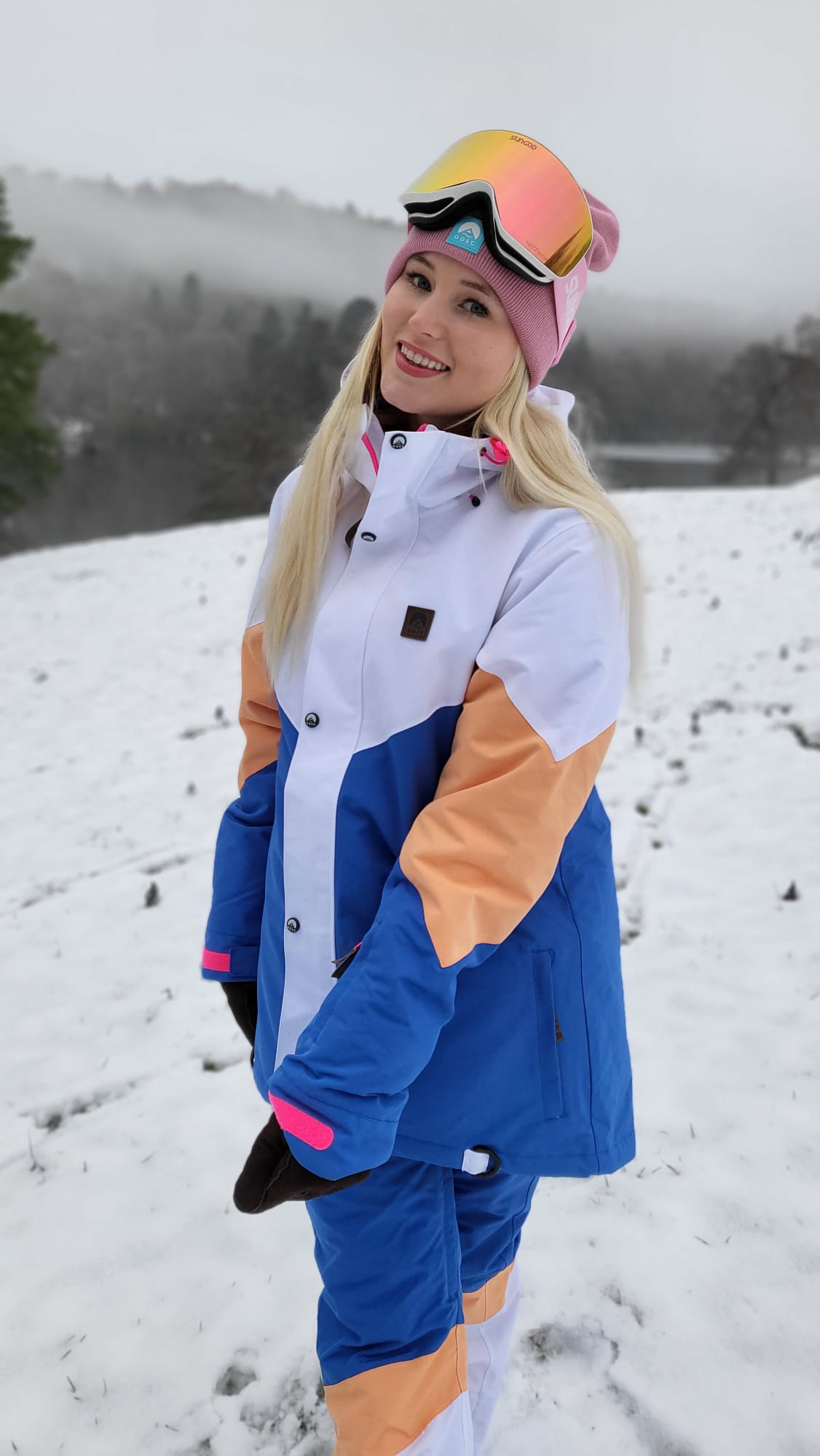 "I absolutely love their outgoing, fresh and colourful clothing, as well as the fun, energetic, feel-good vibes that they radiate," Katie said in an interview marking her signing. The brand, which makes all its outerwear from fabrics made of recycled plastic bottles, is also one she's happy to work with from a sustainability point of view, too. "I think it is amazing that they are able to turn recycled plastic bottles into outerwear that is not only functional, but looks good," she said. 
Katie, who likes swimming and stand-up paddle boarding in the summer, and as an athlete, spends a lot of time in the gym, also said she's pleased that "OOSC don't only design snow outerwear, but also fitness and swimwear [so] I can look great in the gym and pool, as well as on the slopes." 
While she's not yet had time to design a signature clothing line, Katie's interest in style (as showcased on her growing Instagram account) suggests that one may well be in the works. As OOSC's founders said, when announcing the signing,  "we have some BIG plans up our sleeve [so] watch this space."