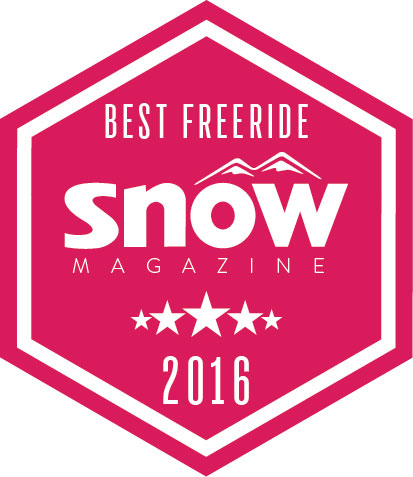 What a ski! Angled at back-country and freeriders but solid on piste too this ski will pretty much take you anywhere.
Light yet packed with performance, you can see the Air Tip technology when you hold the Saffron 7s up to the sun and you certainly feel the benefits of it when you're floating through the powder.
This year the side-wall construction has been beefed up to give it more gumption in the turn and they felt a lot better on piste. The powder turn rocker makes it easy to steer and has benefitted from a recent redesign to reduce tip flap.
At 98mm underfoot the Saffron 7s are wide enough to keep you on top in the powder but not so wide you lose manoeuvrability in harder-packed conditions. They're ideal for advanced-expert ladies that want to spend the majority of their time off-piste...and they're pretty too!