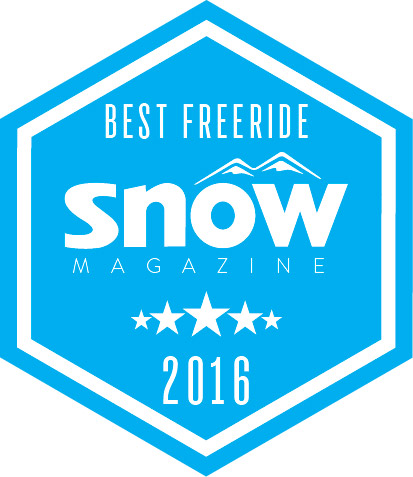 We really enjoyed the 2015 version of this freeride ski and it was one of our top scoring models last year. Fischer have made both structural and cosmetic changes for the 2016 version (could it possibly be improved on?) and we were itching to know what they would feel like.
We weren't disappointed.
It's a Freeride ski in the classic sense of the term - they love playing all over the mountain and suck up the terrain without complaining. They're super smooth, silky in the turn and beautifully balanced from tip to tail.
The new design includes a larger tip rocker, something which didn't seem necessary but it seems to have improved the overall turn and with its carbon tip - strong and light, they snap straight into each turn with incredible ease.
The edge hold is also excellent and they feel just as at home on groomed slopes as they do in half a metre of powder (and we were lucky enough to test them in both of those conditions).
Fischer have changed the cosmetics and they look both super cool and classic at the same time - in terms of the looks, they are one of our favourites for the 2015-16 season.
But with the Ranger 98, it's certainly not style over substance - if you're an expert skier looking for a classic freeride tool that also just happens to be one of the most fun skis on-piste too, then you need to at least try them out.
If you disagree with our opinion we'd be very interested to hear about it.
Downsides? Having to take them off at the end of the day is all we could come up.