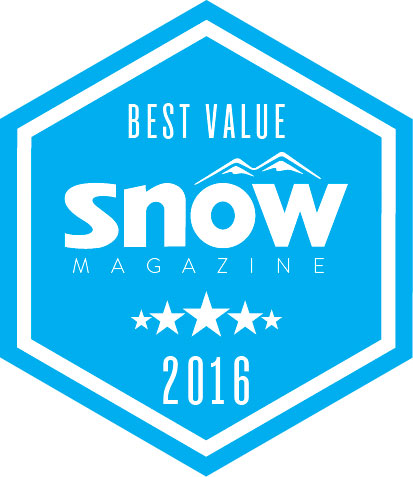 The question for many one or two week skiers a season is, 'why buy skis when I can rent decent ones in resort'? Well, the Rossignol Experience 80 provides a great argument in favour of doing so.
For starters, they are excellent value for money - not a cheap product, just good value. They are versatile and although pitched at an intermediate skier who is perhaps learning the art of carving a turn on groomed slopes, they would also handle a more advanced skier who's going to push them quite a bit harder - both on and off-piste.
For a ski that's so easy to turn, they hold a remarkable edge on hard packed snow. They are fun to ski on and lively too - making both long and short radius turns a breeze. They won't ski for you but providing you do the right things, they happily oblige.
At higher speeds they don't start getting too grumpy either. This is in part due to the Paulownia wood core that provides a solid feel to the ski. In powder snow, they handle very nicely, especially at lower speeds - try getting too flashy and they show their limitations, but for someone who's keen to get into variable and off-piste terrain then they are ideal.
They are happy in moguls too, with the subtle rocker and Rossignol's own 'Air Tip' that keeps the weight low.
A really fun ski for advanced skiers and a serious one for intermediates who will grow into them, gain confidence and never want to give them up for a rental ski again.