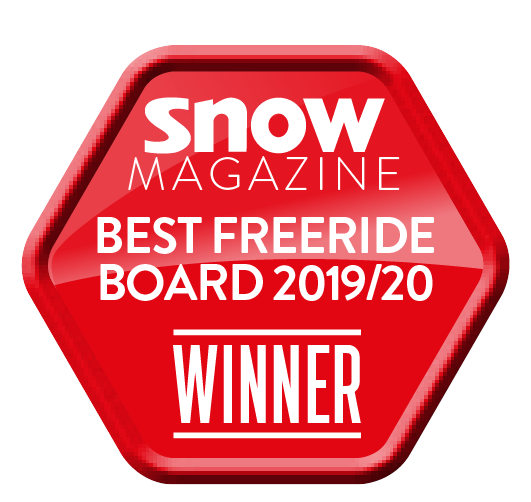 The Mind Expander is a surf inspired all-mountain snowboard that is equally at home in the backcountry powder as it is tearing up the groomers. Suited to intermediate+ snowboarders, the Mind Expander is in the new generation of snowboards coming through with a less than conventional shape. The Long nose and stubby tail have 3D shaping to ensure maximum float in the powder. This board really did keep me up in fresh untracked pow with minimal effort, even at the end of the day when my legs were super tired I kept on floating.
Despite looking like a one-trick pony, because the binding inserts are centered over the effective edges of the board it carves super nice too. This thing rips up the groomers and even though it has rocker profile it holds an edge pretty well too thanks to Traction Tech.
If I'm heading out to the mountains and there is fresh in the snow report I always make sure I have my Mind Expander as I know it's a guaranteed good time in the deep stuff.
If you're not into park but want a surf inspired all-mountain snowboard to tear it up wherever you shred then buy a Jones Mind Expander - it's sick.