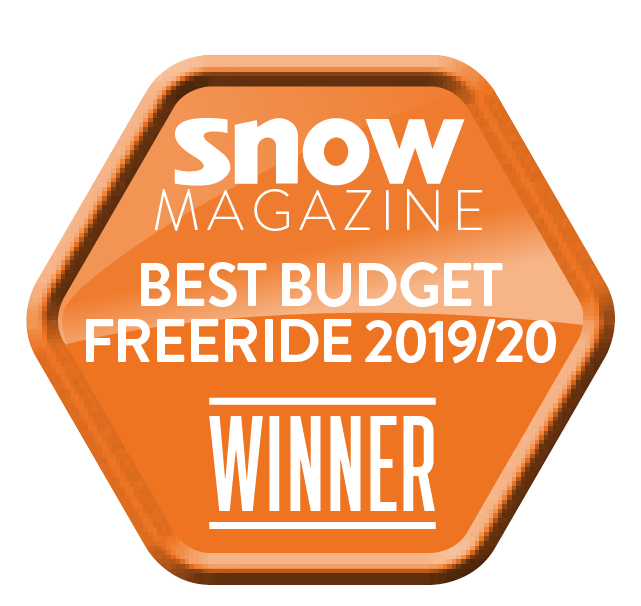 Ride's Warpig is a bestseller with a naturally wider shape allowing you to ride a shorter length than you'd normally be comfortable with. Volume shift snowboards are more agile and super playful with short sidecuts allowing you to dart in and out of trees and carve the pistes, all with a massive grin on your face.
As expected, we found the Warpig fast edge to edge at slow and high speeds thanks to that short sidecut under the front foot, which opens out to a longer sidecut towards the tail for a bit of added stability and drive out of long fast carves. Carbon around the binding areas adds further stability to turns and good torsional flex, urethane slimewalls help damp out lumps and bumps for a smoother ride. You also get double impact plates under the bindings to help stomp landings.
Despite the directional rocker/flat/rocker shape the Warpig still feels reasonably poppy thanks to a performance core which mixes aspen with bamboo and lightweight paulownia, allowing you to load it up for a bit of fun over rollers and the like. Having said that we wouldn't necessarily recommend this board if your main interest is in launching yourself off massive kickers.
Overall a fun and playful snowboard with true all mountain capabilities that will put a massive grin on your face.