Sponsored content
Austria's SkiWelt Wilder Kaiser – Brixental in the Tirol region is a land of superlatives; it's one of the largest, most sustainable and modern ski resorts in the world. With more than 70 peaks rising over 3,000m surrounding you and a snow-covered landscape at your feet, its panoramic vistas have to be seen to be believed. Skiers can choose from hundreds of wide gentle slopes, including rolling blue runs and long valley descents. The longest possible one-way ski route is 84km long - that's the longest run on the planet!
The nine villages of the SkiWelt – Brixen im Thale, Ellmau, Going, Hopfgarten, Itter, Scheffau, Söll, Westendorf and Kirchberg – are ideal for families on a skiing holiday. As well as the many blue ski runs, there are free nursery slopes in the valley for beginners, superb childcare and 22 ski schools to help you learn.
Even more action is offered by the four fun parks, multiple adventure slopes, the Alpine Igloo village and Austria's largest night ski resort, Alpeniglu, with 13km of floodlit runs. And all this is just 1 hour from Innsbruck, Salzburg and Munich airports! Whether staying for a weekend, a week or longer, at SkiWelt you can realise your Austrian winter sports dream.
Don't miss... a Prosecco Evening in your own private gondola – at the new Hexenwasser cable car in SkiWelt Söll.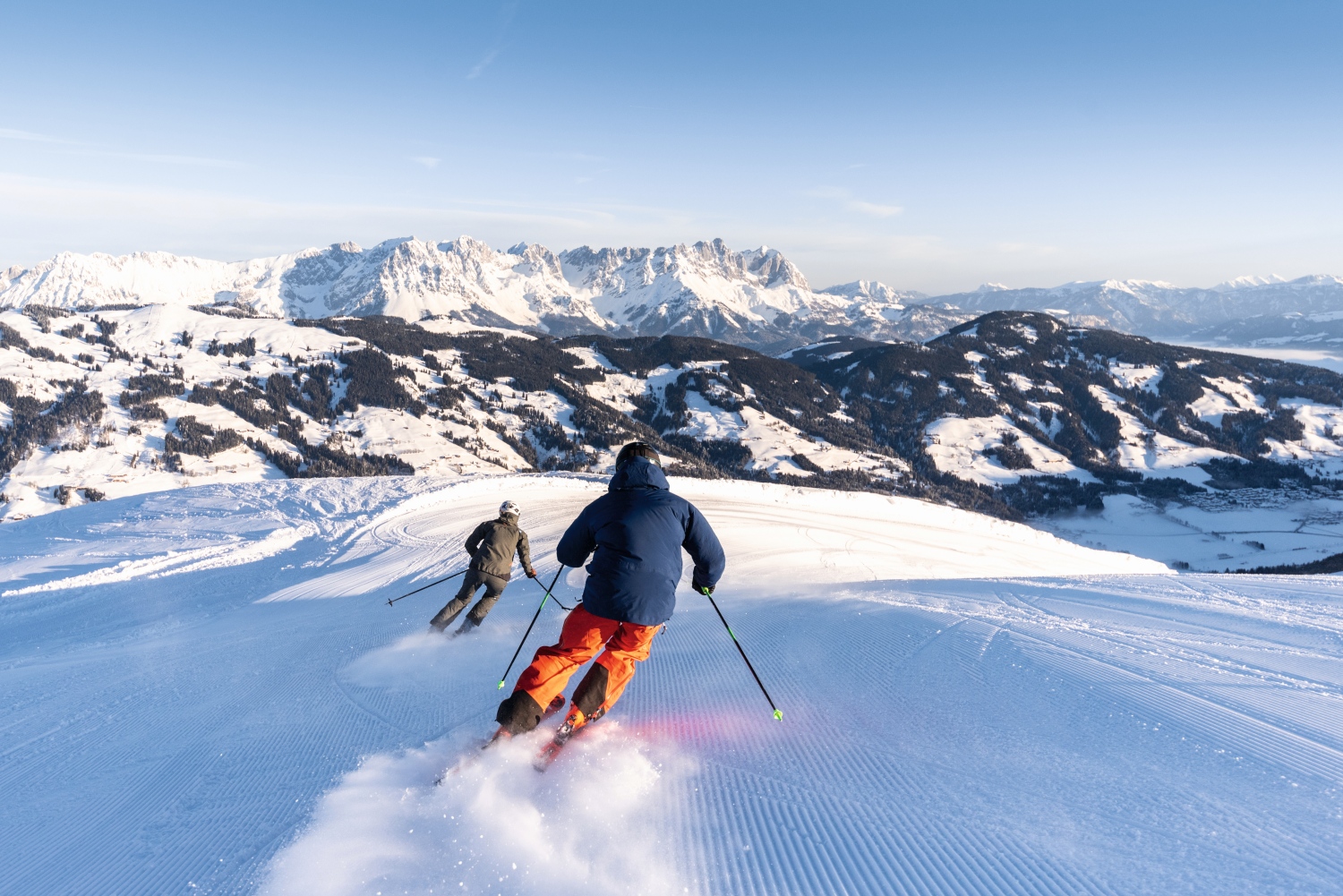 Varied skiing
The SkiWelt offers 270km of slopes, served by 90 modern ski lifts. For the sporty skier who likes a challenge, there's the new KitzSkiWelt Tour. The longest ski circuit in the world connects the SkiWelt Wilder Kaiser – Brixental with the KitzSki ski area. You never go on the same lift twice on this 88km ski tour which offers routes and slopes for all ability levels, accommodating the whole family.
The tour can be enjoyed in a clockwise (green signs) or anti-clockwise direction and skiers can start and end the skiing tour in any of the SkiWelt villages. You can also extend the SkiWelt Tour by incorporating a valley run or two along the way.
Authentic cuisine
And what would a ski holiday be without a pit stop or three? As well as a wide choice of apres ski bars, the SkiWelt has more than 80 cosy huts and restaurants where you can sample traditional Tirolean delights on the sun terrace and enjoy regional delicacies, cooked using predominantly local produce. If you get to the Tanzbodenalm hut in Scheffau, for example, be sure to try the Kaiserschmarrn shredded pancakes!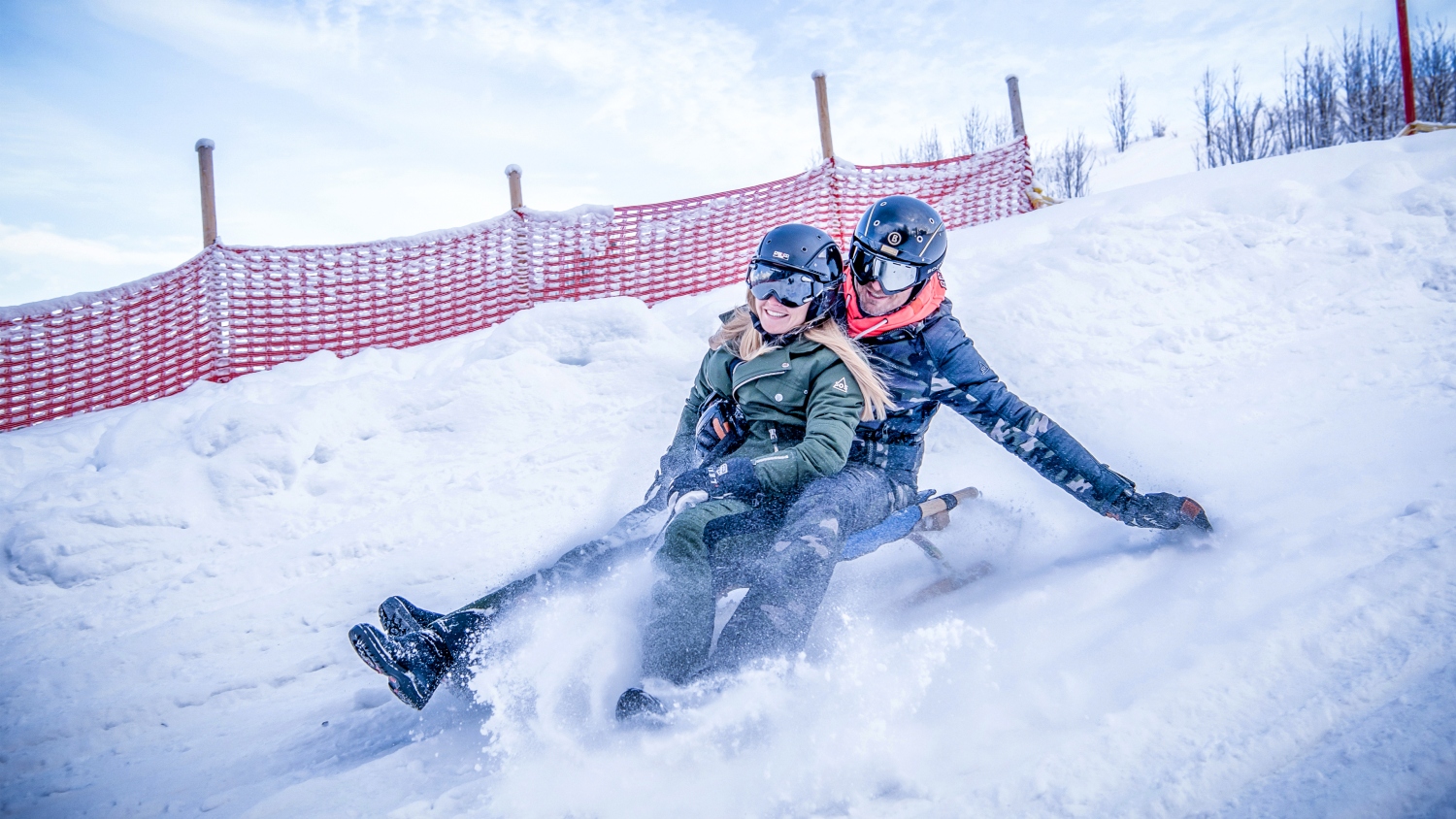 Great for the environment
SkiWelt has also been dubbed 'the most ecological ski area in the world', winning multiple awards for its sustainability. All 83 SkiWelt lifts are powered 100% by eco-electricity and the solar ski lift in Brixen is even 100% solar-powered. The area also has 100% eco-friendly snow-making, heat recovery systems supporting the heating system of mountain and valley stations, ski lifts and mountain restaurants, and charging stations for electric cars at all valley stations.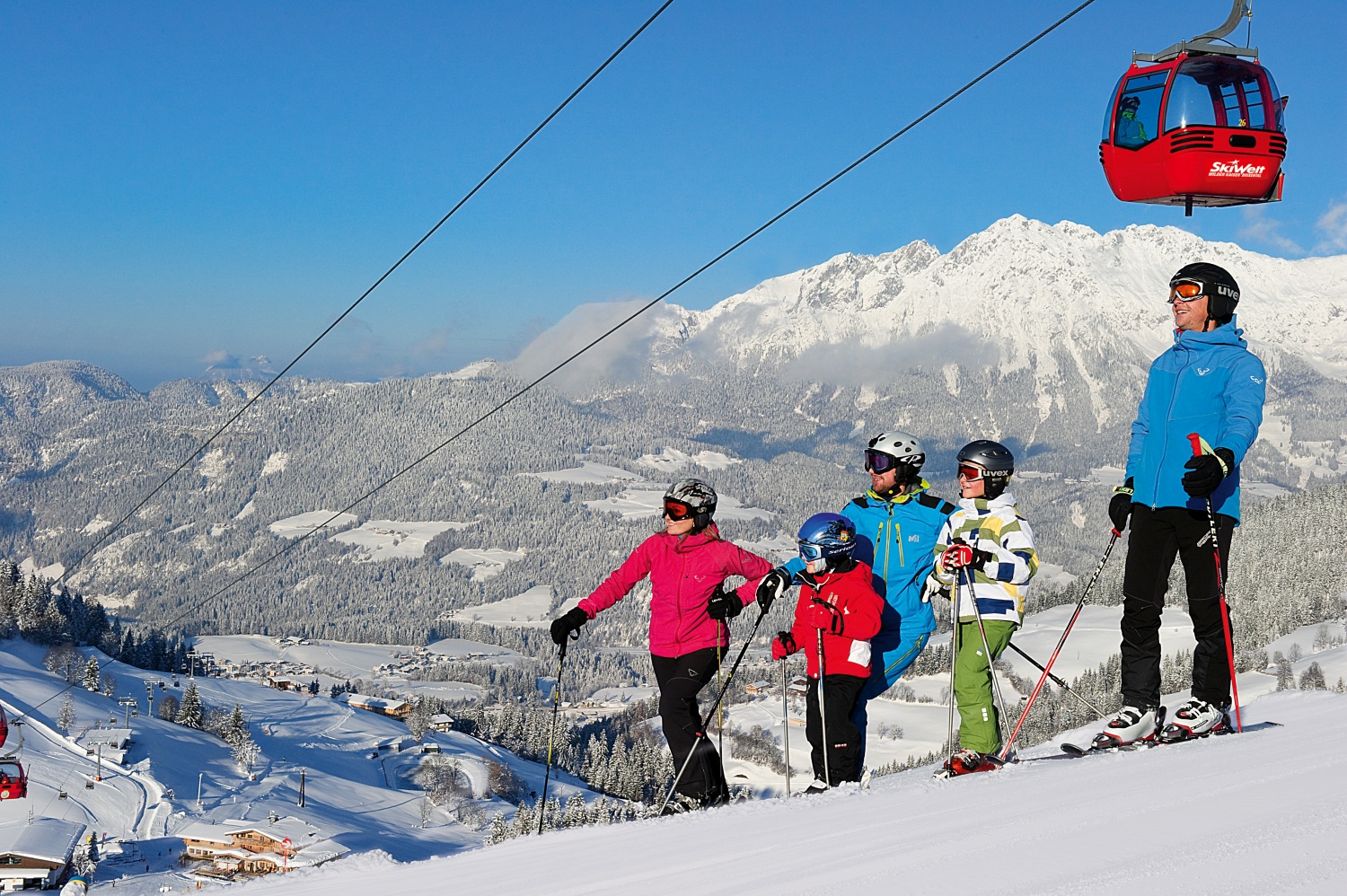 Something for everyone
With only one mountain railway ticket, winter hikers in the SkiWelt Wilder Kaiser - Brixental have the choice of 13 panorama mountain railways to use. Once at the top, visitors can expect fantastic picturesque views of more than 70 3,000m peaks from the Wilder Kaiser mountains to the Großglockner, a wide variety of winter hiking trails with 360° panoramic views, as well as huts and mountain restaurants that invite them for refreshment stops or linger on the sunny terraces.
If you're looking for something different, try paragliding - a unique experience awaits all paragliders when they take off from the Hohe Salve, Hartkaiser, Brandstadl or Choralpe mountains. Or a Prosecco Evening in your own private gondola - it's pure enjoyment in the new Hexenwasser cable cars. It's a perfect opportunity to enjoy views over the twinkling lights of Söll, while savouring an ice cold bottle of Prosecco.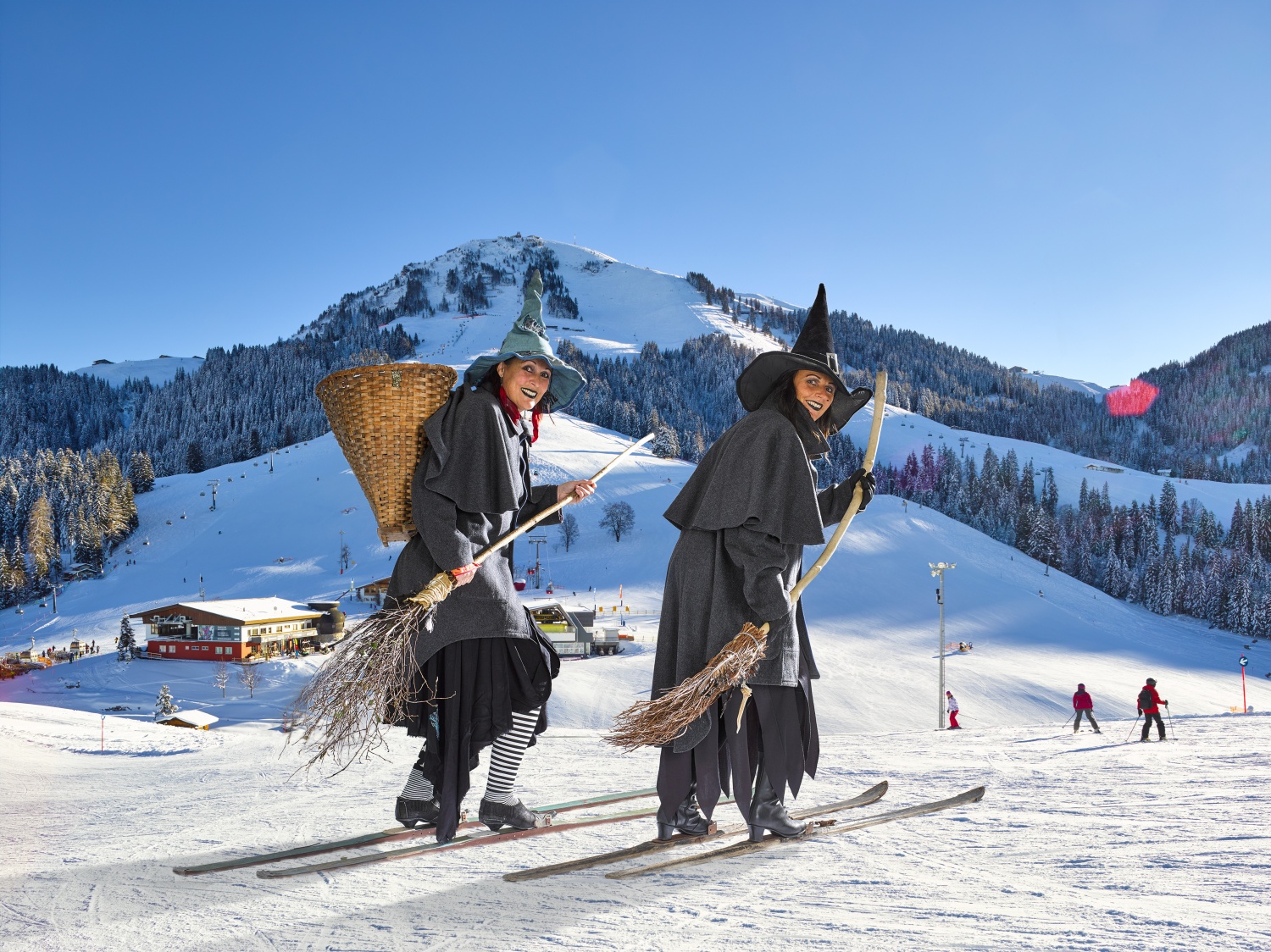 Families will enjoy the three great toboggan runs, four fun parks and the light-hearted local history of The Witch Centre at SkiWelt Söll. Legend has it that witches have been casting their spells in the region since the 16th century.
For a day off from all the action, why not visit the town of Kufstein, a charming, attractive old town, dominated by a landmark fortress, where century-old culture competes with impressive nature.
And if you're here from 24-26 March 2023, don't miss one of the more unusual musical events - the Winter Woodstock brass band festival at Brixental!
How to get to the SkiWelt
The three airports of Innsbruck, Munich and Salzburg can all be reached within 1 – 1.5 hours. A fast, comfortable and good-value option for getting to the SkiWelt is by airport shuttle or the airport transfer service, Four Season Travel.

There are also great rail connections to Hopfgarten, Westendorf and Brixen im Thale. The villages of Ellmau, Going, Scheffau, Söll and Itter are easily reached from Wörgl, Kufstein or St Johann stations. From Kufstein station, there is a 24-hour transfer service, which goes directly to the SkiWelt.
Several UK operators offer packages to Ellmau, Söll and Westendorf.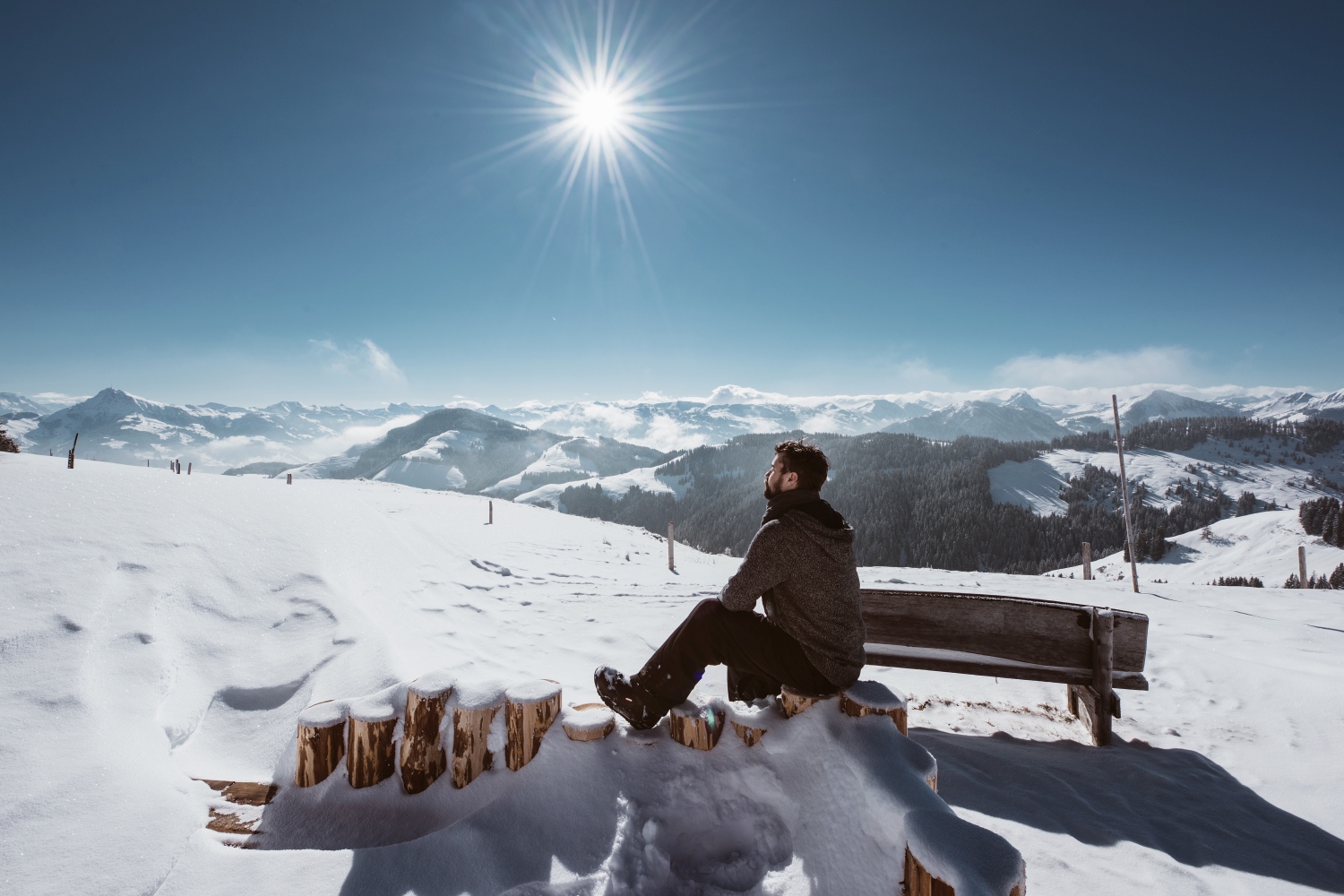 SkiWelt in numbers
270km of pistes
148km of cross-country ski trails
83 lifts
22 ski schools
For more information about the SkiWelt region, go to austria.info/en/winter/skiwelt