The Grandvalira is made up of six resorts and villages with El Tarter sitting right in the middle. This makes it easy to explore the whole area with ease. It's also probably the best choice for families, and Neilson Holidays explain why…
1. Baba Boom Circus route
One of the first things you see when you get to the top of the TC10 El Tarter gondola is an interactive skiing wonderland for kids, the Baba Boom circus route. It's been purposefully designed with little skiers in mind to help them practice their new-found skills without them really knowing it!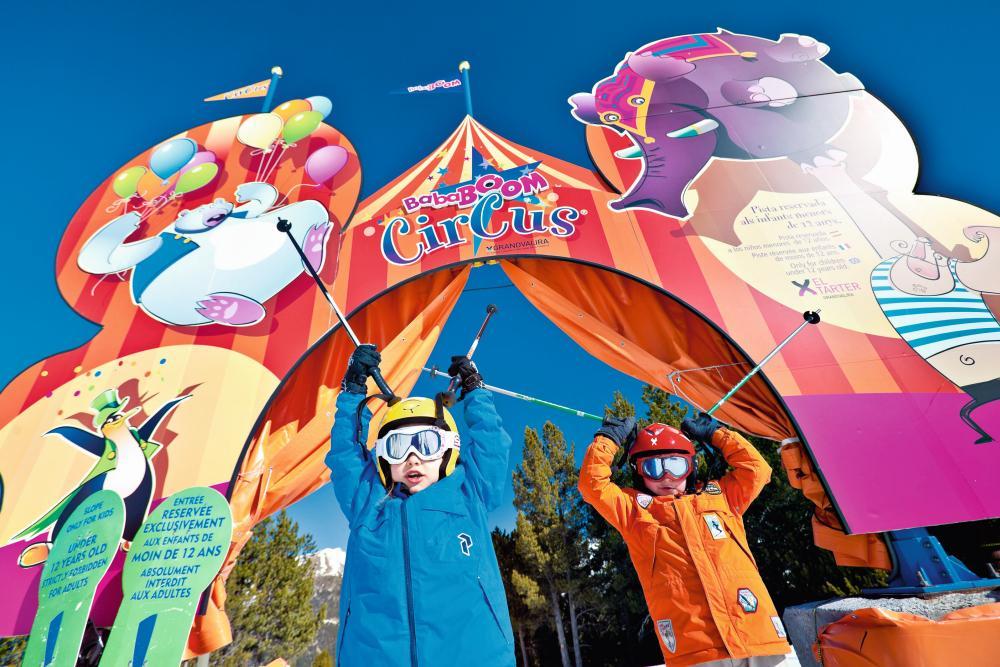 It has gentle slopes that wind their way through the trees and hanging balls that make animal noises when hit with ski poles, gates to ski through and plenty of colourful signs to keep them enthused. This is a guaranteed favourite, and once their skiing has improved, they can head over to Canillo for the Mont Magic trail that's along the same lines, but even bigger.
2. A ski school like no other
El Tarter has a British-run ski school so everyone is taught by British instructors who will make sure lessons are fun-packed and full of the best tips. At the end of the week there's the opportunity for the kids to enter a ski race on a blue over in Soldeu.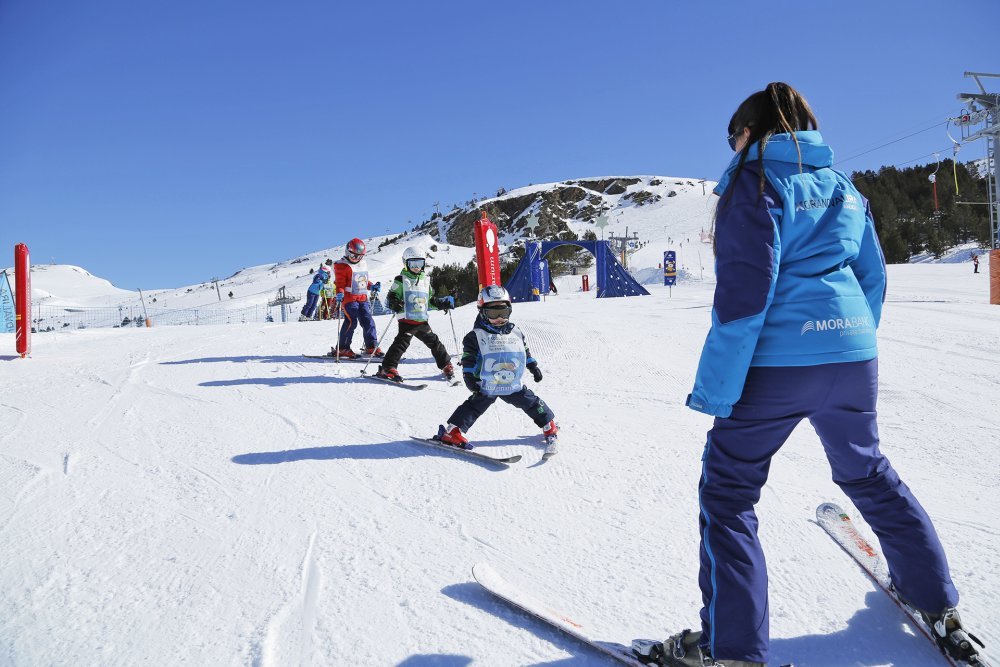 The winner of the race gets a cup and everyone who enters will get a certificate and medal. It makes a great 'show-and-tell' talking point back at school. There's also a presentation in the evening to present the prizes as well as the chance to see the action pics taken by the race photographer.
3. Husky dog sledding
This is a great event and something you really need to do as a family (the kids would never forgive you otherwise)! How many opportunities do you get to drive your own team of huskies! Kids 12 and over get to lead their own dog sled and for younger ones, they'll race around in a sled driven by an instructor as they sit in the front covered by a warm blanket.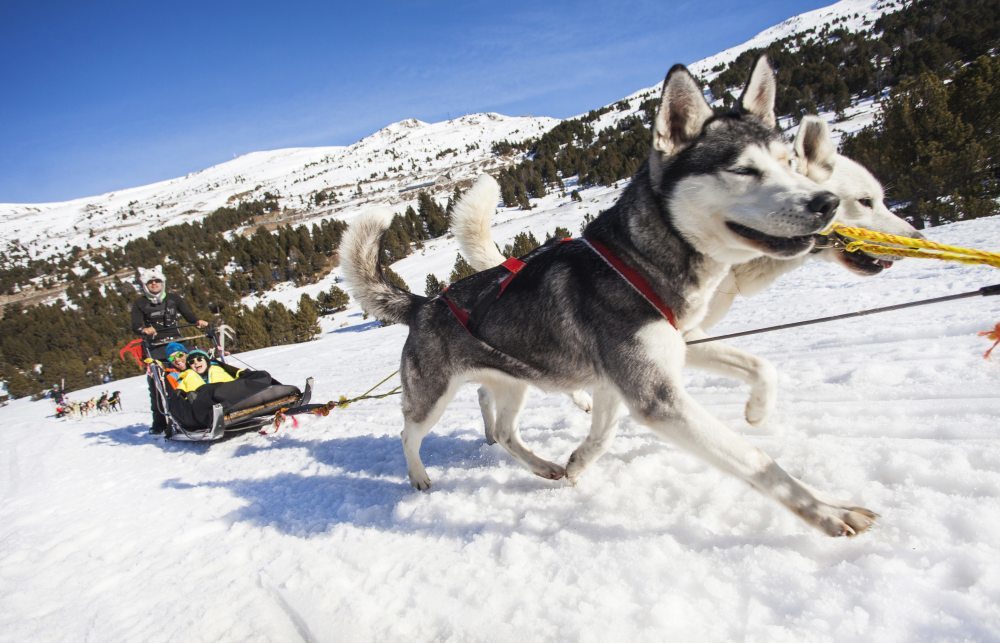 You'll also get the chance to meet these wonderful dogs and if you're lucky, you may even see some husky puppies! Possibly one of the cutest puppies of all! Once you've completed your 'training', you'll be issued with a husky mushing licence. Another good show-and-tell tale!
4. Close to everything you could want
Being such a small country means it doesn't take long to get anywhere. This really cuts down on the 'are we nearly there yet?' question too! Neighbouring Canillo is perfect for taking the kids swimming or ice skating – ideal for an afternoon off the slopes.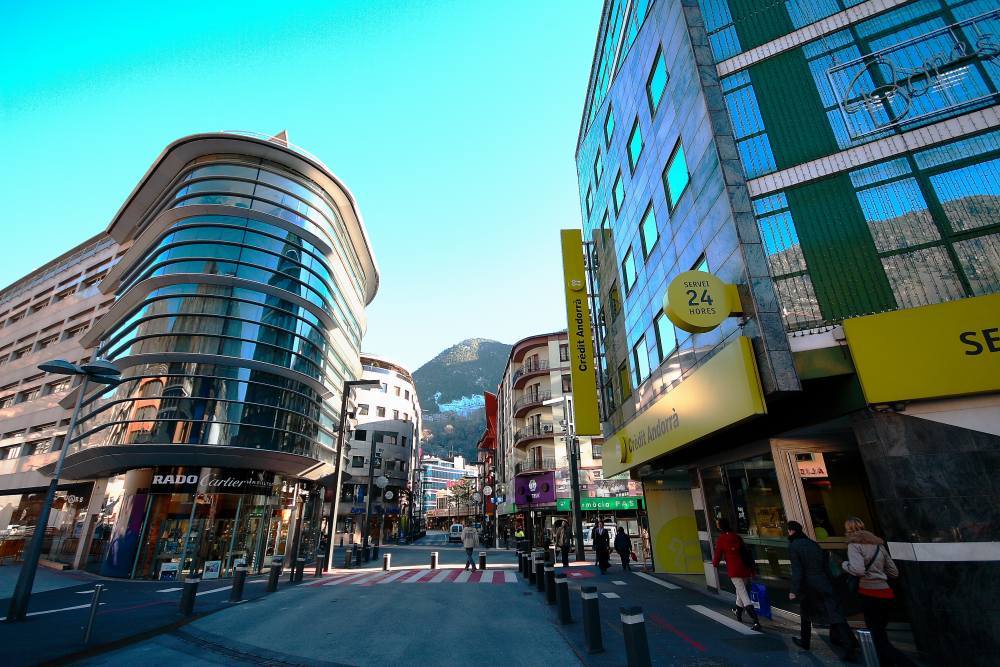 Alternatively, head to the Andorra's capital, Andorra la Vella. It's only 30 minutes on the bus and once there, you'll have around 2,000 shops to browse as well as the Caldea Spa which is one of Europe's largest thermal spas. The spa isn't suitable for under 5s, but slightly older kids will love the warm pools and water jets, just don't forget your swimmers!
5. Value for money
Kids won't get so excited about this one, but Andorra is amazing value for money as it's virtually tax-free. Everything is that bit cheaper, for example, get four-star hotels for the price of three, ski extras work out to be better value and drinks and snacks on the mountain become affordable!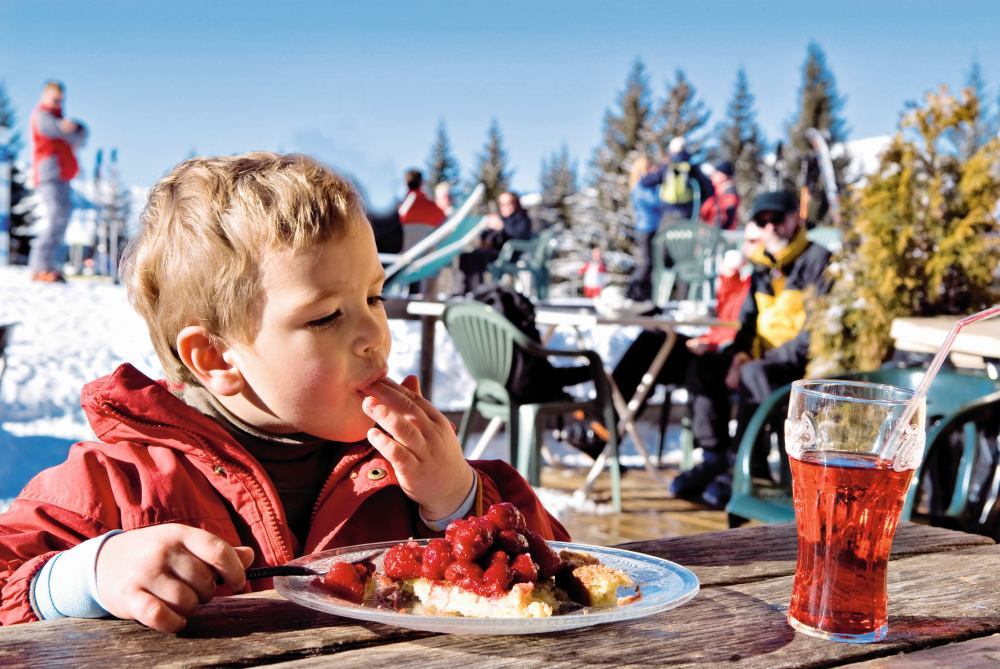 One the main benefits for families is that a lift pass for an under 12 in El Tarter is free when booking with an adult pass. That's quite a saving if you have two or three kids. Couple all of this with our superb family-friendly Neilson Hotel Del Clos which is just 350m from the lifts and El Tarter is definitely one for the family ski holiday short list.
To find out more about our El Tarter ski holidays, visit neilson.co.uk/eltarter