I arranged my first group ski trip back when a Trip Advisor was someone at the travel agents who took you through the latest brochures, and Sky Scanner was the name of a telescope you could buy in Woolworths, so I would consider myself an expert.
Arranging a group of ten coming from as far afield as Australia, Belgium, Bahrain and all four corners of the UK, however, was a new challenge. Aside from the logistics, the pressure of making it a ski holiday worthy of those lengthy journeys was weighing heavily on my shoulders.
You'll find our advice on booking a trip for family and friends in this feature, but rule 1.0 for me is always not to ask too many questions of your group. If you do, everyone will have different needs and desires, inevitably leading to disappointment somewhere along the line - and a head spinning experience for you.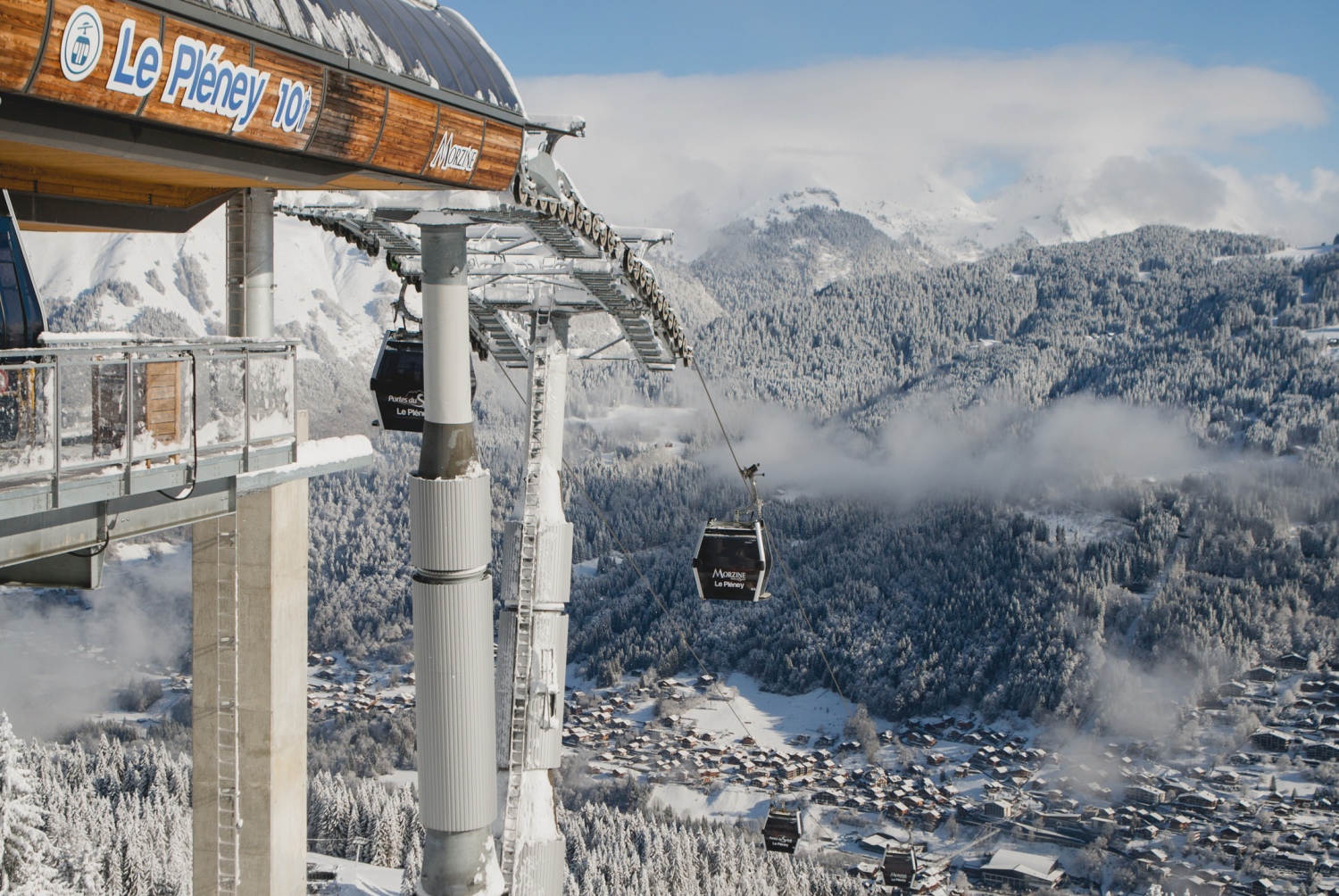 I decided to keep it simple. Everyone would fly to Geneva, which offers multiple daily flights from many international destinations, and we'd head to Morzine. As part of the vast Portes du Soleil ski area, it's varied enough to offer something for everyone, including non-skiers.
The only strict brief anyone tried to give me was finding self-catered accommodation close to the town. But I chose to completely ignore this, on the basis that shopping for and cooking meals for ten would also involve the same level of washing up. So instead, I plumped for a catered chalet with Alikats, who have been relentlessly collecting awards, accolades and five-star reviews since they started seven years ago. Co-owners Al and Kat Judge have built their reputation on impeccable attention to detail, and their chalets are renowned for their fantastic meals and well-trained staff.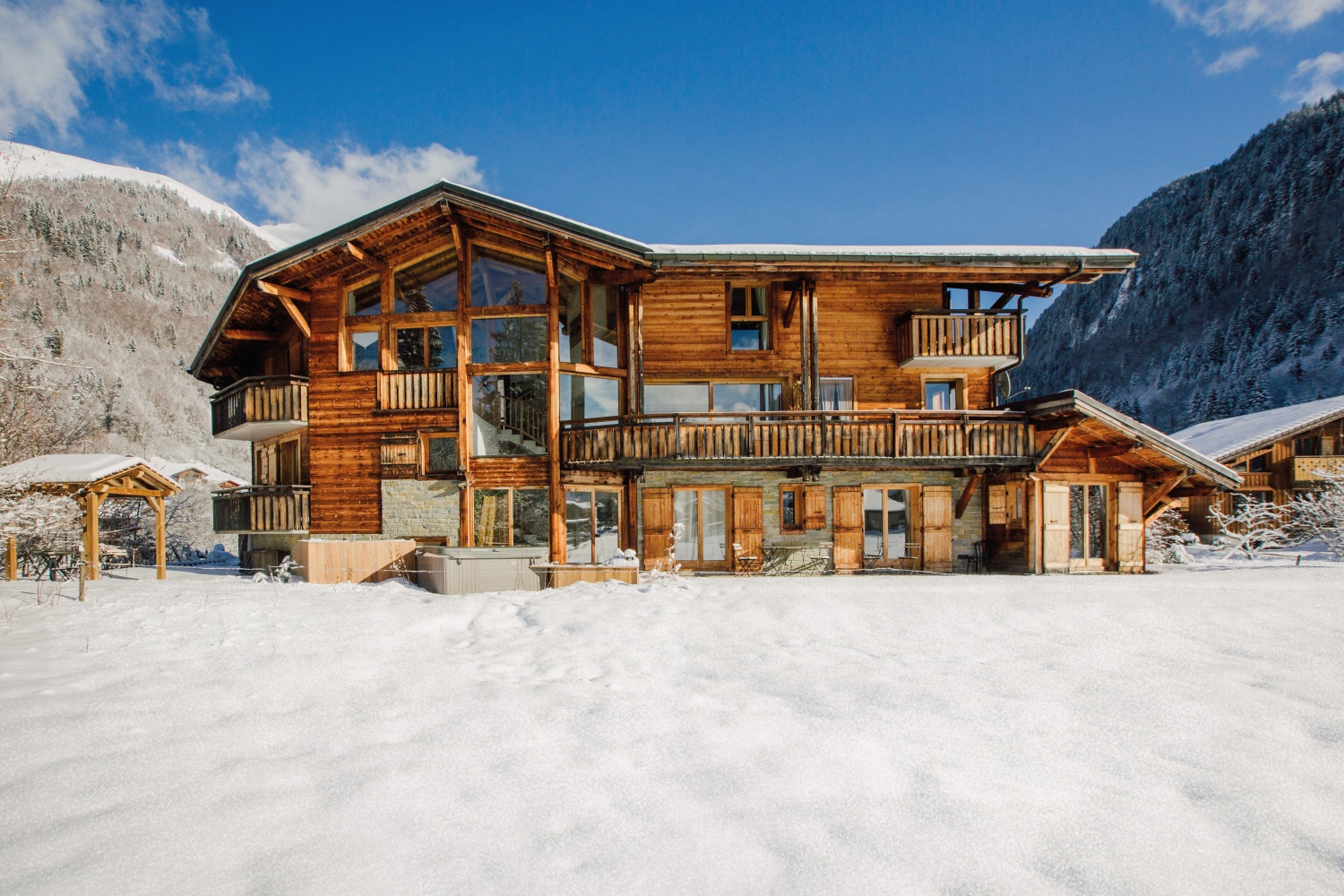 First night nerves
Despite the confidence I had in my choices, I was still nervous on arrival at the Chalet. Those nerves were settled as soon as we were greeted with warm smiles by our brilliant hosts, Tiff and Rod, who had prepared canapés and welcome drinks. While the group settled into their well-appointed accommodation, we were briefed on how things would work for the week.
"In summary" said Rod at the end of his presentation, "we will do nearly everything for you, nothing is too much trouble, and there is really only one rule – please don't go in the kitchen".
No washing up then. Shame.
As a group of catered chalet novices, it took us some time to get used to the constant service and the feeling we should be helping in some way, but within a day we were all converted. Alikats provide a true all-round service. From the easy booking process - including your ski passes and hire gear delivered to your chalet in advance - to the arranged transfers and in-resort private chauffeur service, which means no lugging around your skis after a hard day on the slopes, it's all about taking the stress out of your trip.
What really sets them apart though is the food. Under the supervision of Kat Judge, the chefs prepare a different breakfast every day, from full English to pancakes, then afternoon tea, and five superb evening meals – including free flowing unlimited wine - with a huge emphasis on using ingredients that are locally-sourced, free range and seasonal. They make almost all their dishes from scratch - everything from stocks to sauces and ice creams.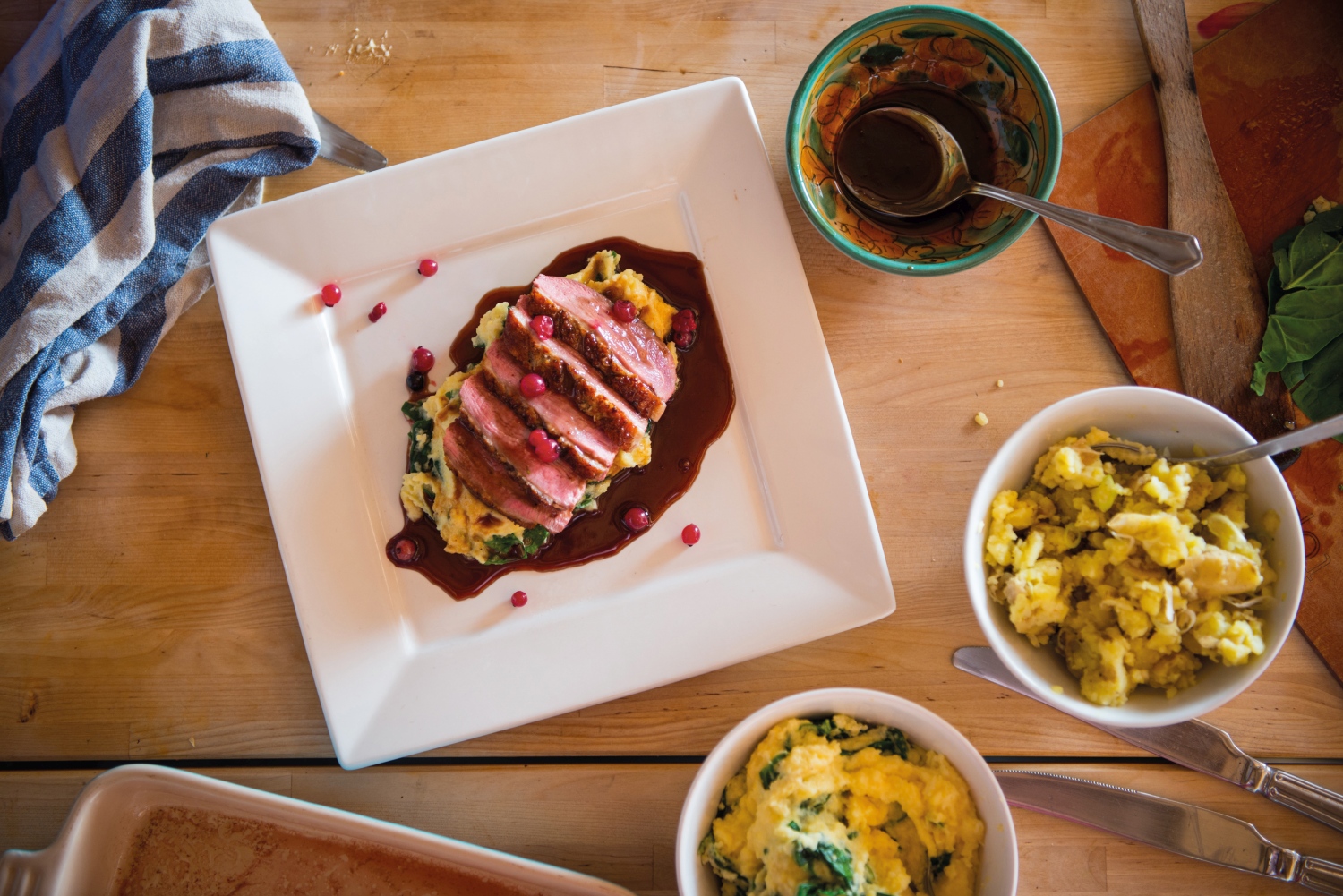 As a sample dinner menu, we had tartiflette tatin with Reblochon ice cream and prosciutto shard to start, pomegranate-glazed duck breast with creamy polenta & spinach for the main course, and blackberry, apple and spiced pear hazelnut pavlova & sweet chestnut cream for dessert. All finished off (by those who could manage it) with Beaufort cheese and biscuits.
"In summary, we do everything for you, and nothing is too much trouble."
Refreshed after a comfortable night's sleep - and very much needing to work off the evening's calorie intake - it was time to explore the Portes du Soleil, a giant of European skiing in more ways than one. The name - taken from a nearby mountain pass - was first used in 1965, but the area didn't really get going until 1967, when the purpose-built resort of Avoriaz opened its pistes. In 1969, the new village was linked with Champéry, over the border in Switzerland, and the world's first international ski passes were issued.
Today, the area boasts 600km of marked trails, and has absolutely every box ticked, from pretty, tree-lined blues and greens perfect for beginners, to exposed, baren ridges with killer views and more off-piste potential than you'd ever need.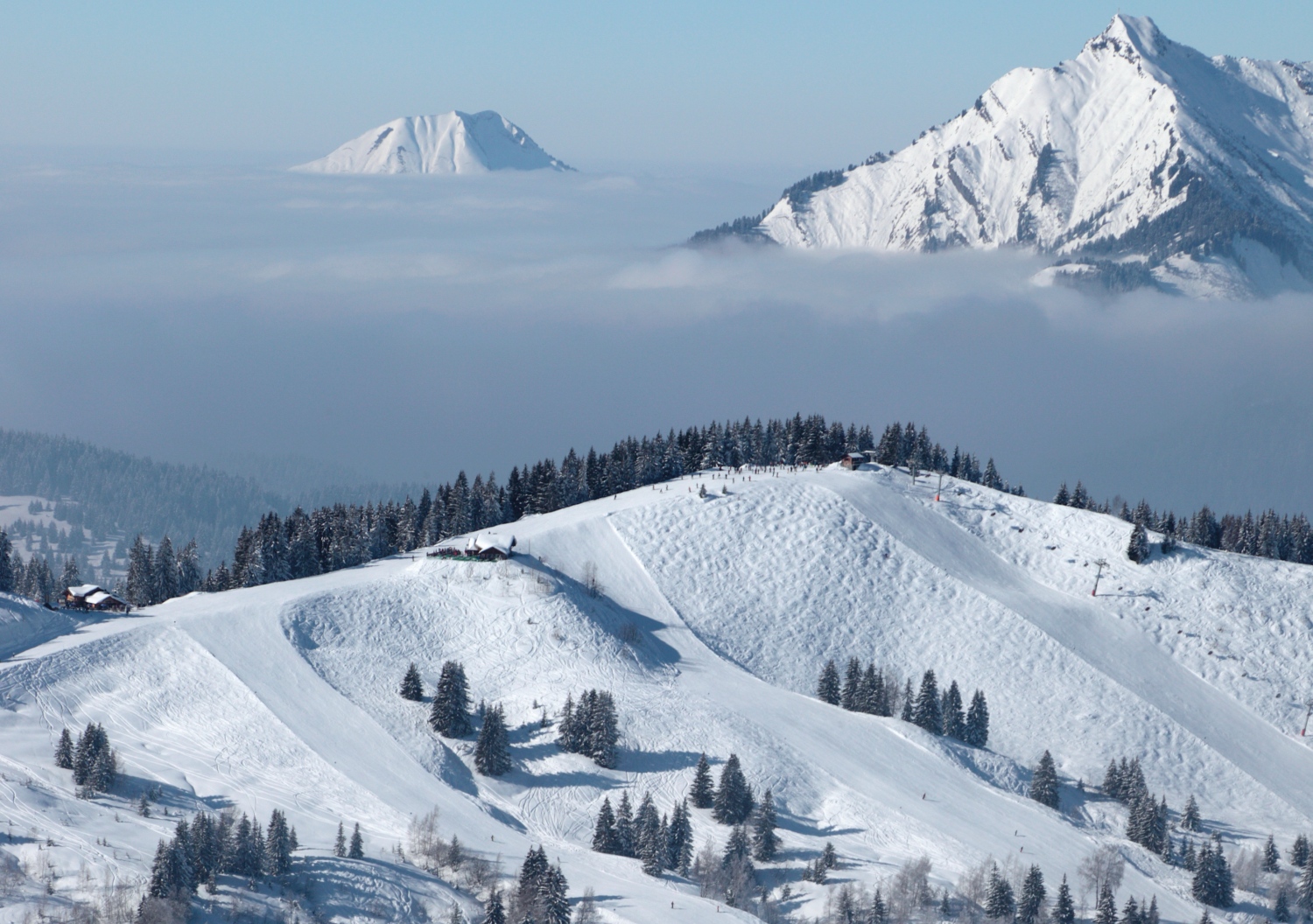 To get a true feel for the scale and variety, we've booked a guide using a nifty app called SkiBro, who's going to take us on a full tour - taking in Morzine, Chatel and Avoriaz in France, and Morgin and Champoussin in Switzerland. We'll also get views of the Matterhorn, Dents du Midi and Mont Blanc all in one day. We have to go some to manage the whole route in time, but it is well worth it. Each area has its own personality and appearance, meaning you genuinely feel like you've been on a multi-resort adventure.
We settle into a routine of alternating between Morzine and Avoriaz - Morzine offering better tree cover for flat light and easily linking to Les Gets, and Avoriaz proving snow sure, and spectacular for its views. We also begin working our way through the massive range of slopeside restaurants - ranging from cosy, tucked away places with a burning log fire, to sun traps with views for our lunch link ups.
Later in the afternoon there is every type of après you can think of in lively Morzine, which proves the perfect base for our trip. We find live music one night, a wine bar with an incredible selection the next and a brewery on another.
On the penultimate day, fresh snow provides the icing on the cake, giving us a chance to get off the beaten track and explore the other side of this incredible ski area. Although we've eaten up the miles, skied hard, and been out most nights, we feel like there is more to do in the Portes du Soleil. A repeat visit is being discussed. Thank goodness for Trip Advisor and Sky Scanner.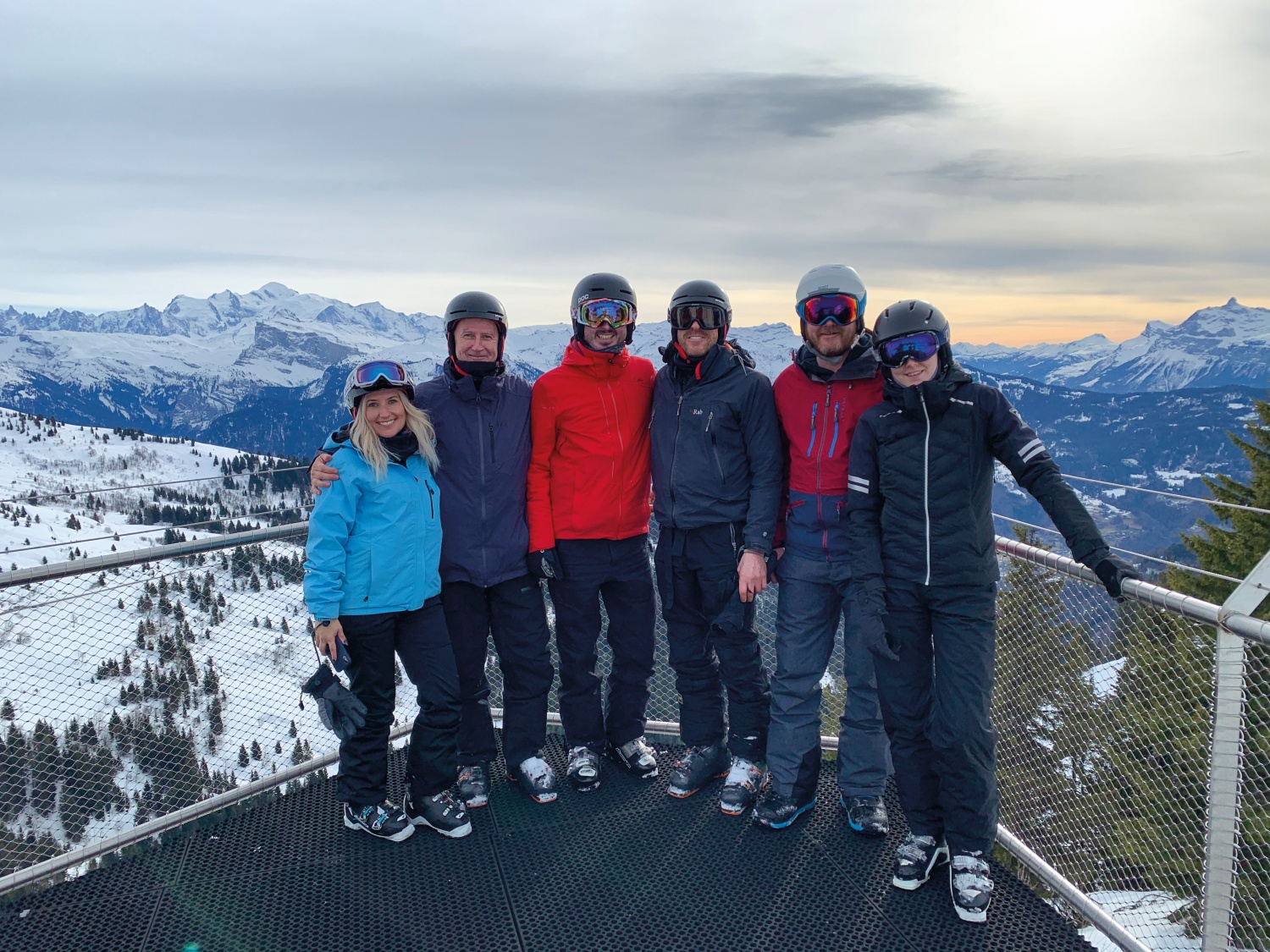 How to book a group ski trip:
Settle on dates and budget early.
Get a date that the majority can do - Doodle Polls are a great tool for this - and stick to it. Make it completely clear to everyone what the budget will include, whether you are also booking flights, transfers, lift passes, ski hire and any other extras. Try to get an OK from everyone in the group before you make any enquiries.
Pick a resort with options.
Usually it's best to stick to larger resorts which are good all-rounders, with plenty to offer all levels of skiing, as well as lots of meeting places, restaurant options and bars. You'll also find the choice of accommodation much more straightforward too.
Get deposits.
It will often be the case that everyone is super keen at first, then numbers dwindle as time to book – and pay – comes. A deposit will make sure people are committed.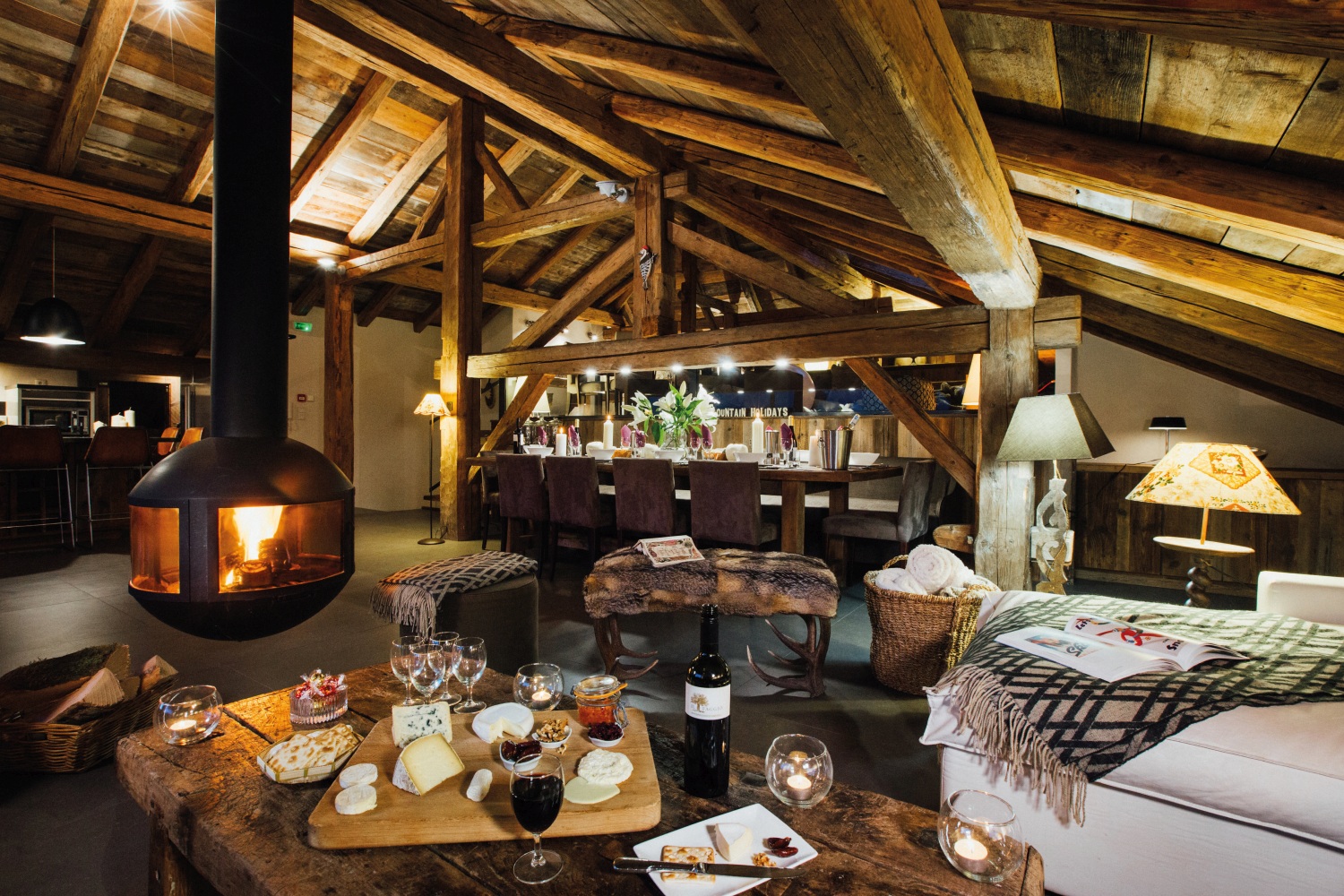 Chalets equal convenience.
For bigger groups, a full chalet to yourselves can be ideal - not least because you have fixed costs to work from. Most chalets can also accommodate extra people on sofa beds should your group grow at the last minute. If you are not convinced you'll have enough people to cover the costs, go for a chalet hotel where you can book room by room. Either way, nobody has to cook, tidy or wash up.
Democracy doesn't work.
If you send ten options to ten people you are likely to get back nearly as many different replies. Do your research, make sure your suggested accommodation is available for the agreed dates, then send the group two different options at most.
Use the right Apps.
WhatsApp's sequential chat means you'll always end up answering the same question multiple times. Travefy is a far better app for planning. If you do use WhatsApp, you can input up to 512 characters of essential information in the Group Description - always useful.
Don't do the maths.
At least, don't do it yourself. Apps like Tricount and Splitwise allow you to split restaurant bills, rounds at the bar, and shared expenses so that no-one's out of pocket.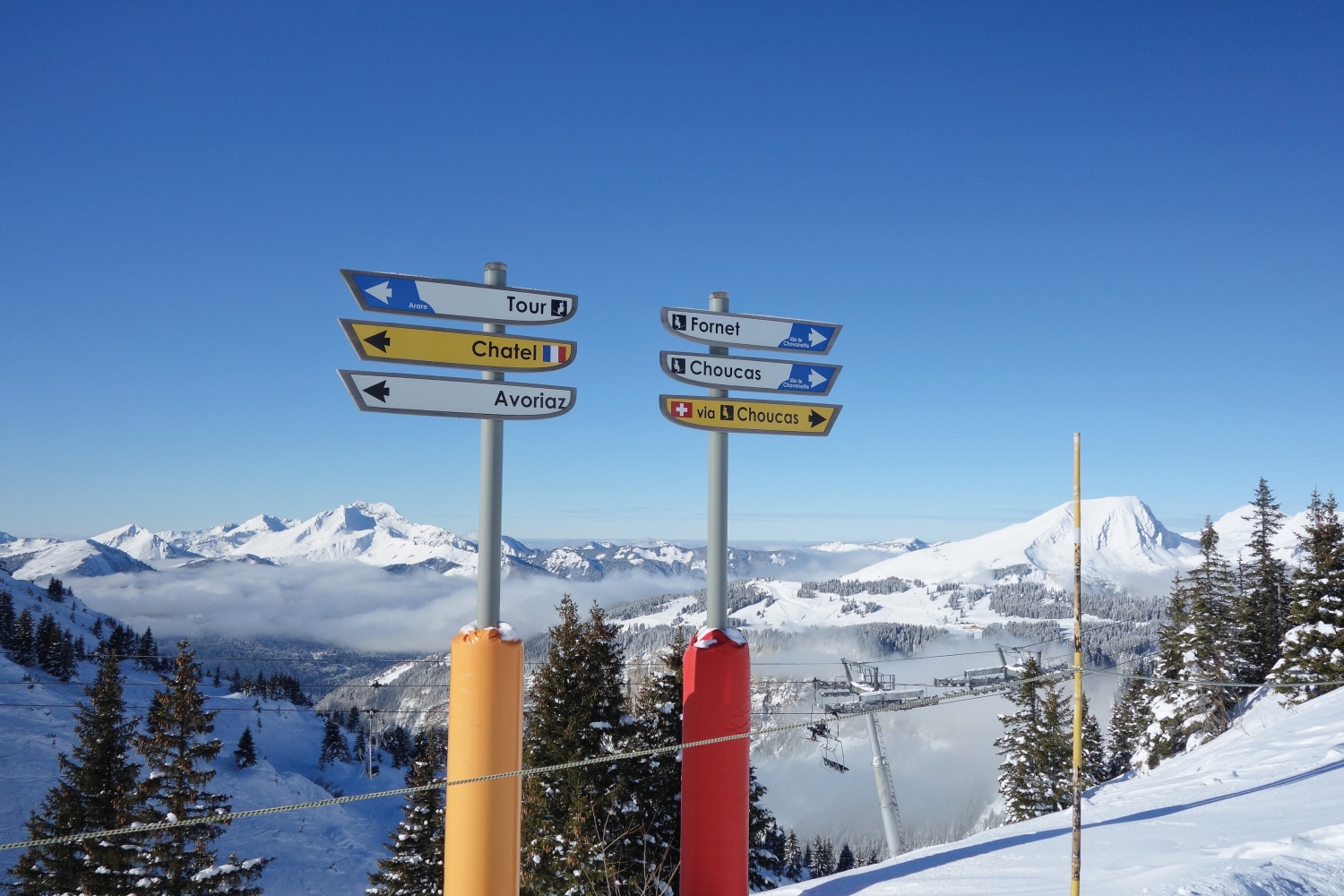 Snowhow
Resort
We were hosted by Morzine Tourism who have loads of great information on Morzine, Avoriaz and the Portes du Soleil on their website.
Accommodation
We stayed with multi-award winning Alikats, who have eight chalets in Morzine. They provide catered and self-catered options with superb quality accommodation and service.
Guiding
Ski Guiding for our Portes du Soleil tour was arranged through SkiBro, a really clever app that allows you to search for the right kind of guide or instructor and choose from multiple profiles in your chosen resort.
Ski Hire
We hired our gear from top rental shop Intersport who have three stores in Morzine and a huge range of skis and boots, as well as providing servicing.