We've made it part of Snow's brief to find little secret gems the busy skier might have missed. I'd never heard of this ski resort before I came here; couldn't have pointed to it on a map; and had no idea what to expect.

However, now I'm here, I'm not sure I want to tell you where it is. You might all go there and then it wouldn't be mine any longer.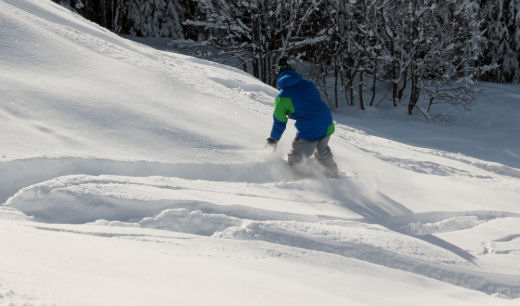 Where am I? We'll get to that...maybe. But it's around 10am, a bluebird Sunday morning after an overnight fall – post piste-bashers - has added another 10cm of fresh powder to a ski terrain that had already seen 60cm of snowfall in the previous 48 hours. I'm with a small group of new friends at the top of a wide run on the furthest edge of the pisted area. To my left are endless un-tracked powder fields – but even this piste is completely un-skied today.

And we're alone. We have the powdered run totally to ourselves. For a piste skier it really doesn't get better than this. With a collective sigh of joy, seven of us take off the handbrake and just float down, carving clean, fresh tracks under wide open blue skies. Bliss.

Places such as this are rare: perfect on-piste and vast acres of un-tracked off-piste. Later we'll switch skis, grabs some skins and try ski-touring to reach the parts the piste skier can't. But for now, this is a run to savour. Even second time, it still has a pure, liberating feel.

And according to our local guide, Bruno, this is what it is usually like! Snow-sure is a bold claim for any resort but this one makes it. At an altitude of 1,164m and nestled under the Mont Blanc massif, it has its own micro climate with a reputation for above-average snowfall!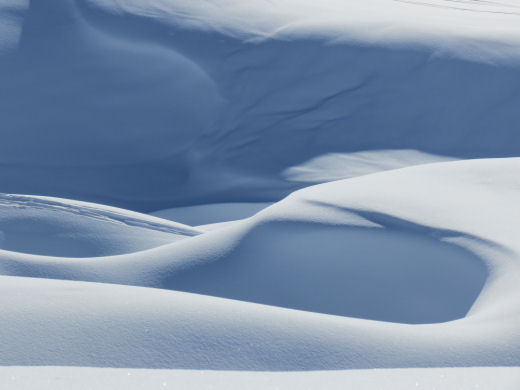 Most of the skiing is on slopes that are predominantly north and east facing. With low winter sun this means that the angle at which the sun hits the slopes ensures the snow stays in shape. Finally, much of the ski area is on summer pasture land so there are few rocks and even a relatively small amount of snow gives a good base.

Where is it? Patience...

It's a traditional French village set in the foothills of Mont Blanc, and is host to a World Cup ski event each winter – the World Skicross Championships. But it's not just for hardcore skiers; it is also a perfect resort for family or mixed ability skiers with 120km of mainly red and blue pistes. Just one hour from Geneva, it lies at the end of a secret valley only 20 minutes from the A40 autoroute.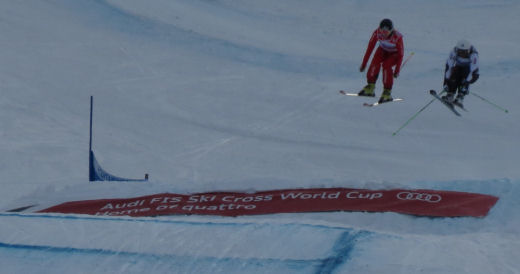 If you get bored of skiing, you can also go tobogganing, snowshoeing, ice skating and cross country skiing. There's biathlon to have a go at, and you can go ice-climbing on a floodlit ice wall. Eating out is very reasonable – delicious Savoyard specialities come in at between 12 and 20 euros.

I suppose, if you've read this far, we'll have to tell you. Snow's secret gem is the Savoyard village of Les Contamines Montjoie, part of the Evasion Mont Blanc. And the run was a blue called Croix.

So why are these unspoilt slopes practically deserted – even on a weekend? Well, it's small, of course - but not that small. Most of the accommodation here is in privately-owned chalets or self-catering apartments; there are only three hotels in the village, and the après is on the quiet side. Perhaps most importantly, none of the big tour operators come here, which sets it off the radar of most UK skiers.

As yet, although you can get a ski pass which includes Megeve and St Gervais – and a few other smaller ones – Les Contamines does not have a direct physical link, which is probably the main reason why so few people come here. That may change when a link to the wider ski area opens in a couple of years. For now...welcome to Shangri-La.

Find out more at www.lescontamines.com