Burton Deja Vu | £325

BEST FOR Riders who enjoy a relaxed, loose and fun ride.
The Burton Deja Vu is a very interesting ride with its Flying V profile, its playful rocker on the nose, tail, and in the middle, making it extremely flexible.
The board has a lively feel and is great for butters, presses and hitting natural features. Also, the Deja Vu rides well in powder as the nose naturally lifts.
The cost of this loose and playful feel is ineffective carving, feeling slightly wobbly underfoot when riding fast. Having said that, the board handles slow speed well and is forgiving in all situations. It also handles uneven terrain like a boss and is especially good in chopped up snow or crust.
VERDICT - 4 Overall
An excellent option for riding powder and delivering ground tricks as a Freestyle jib board where stable edges are less vital.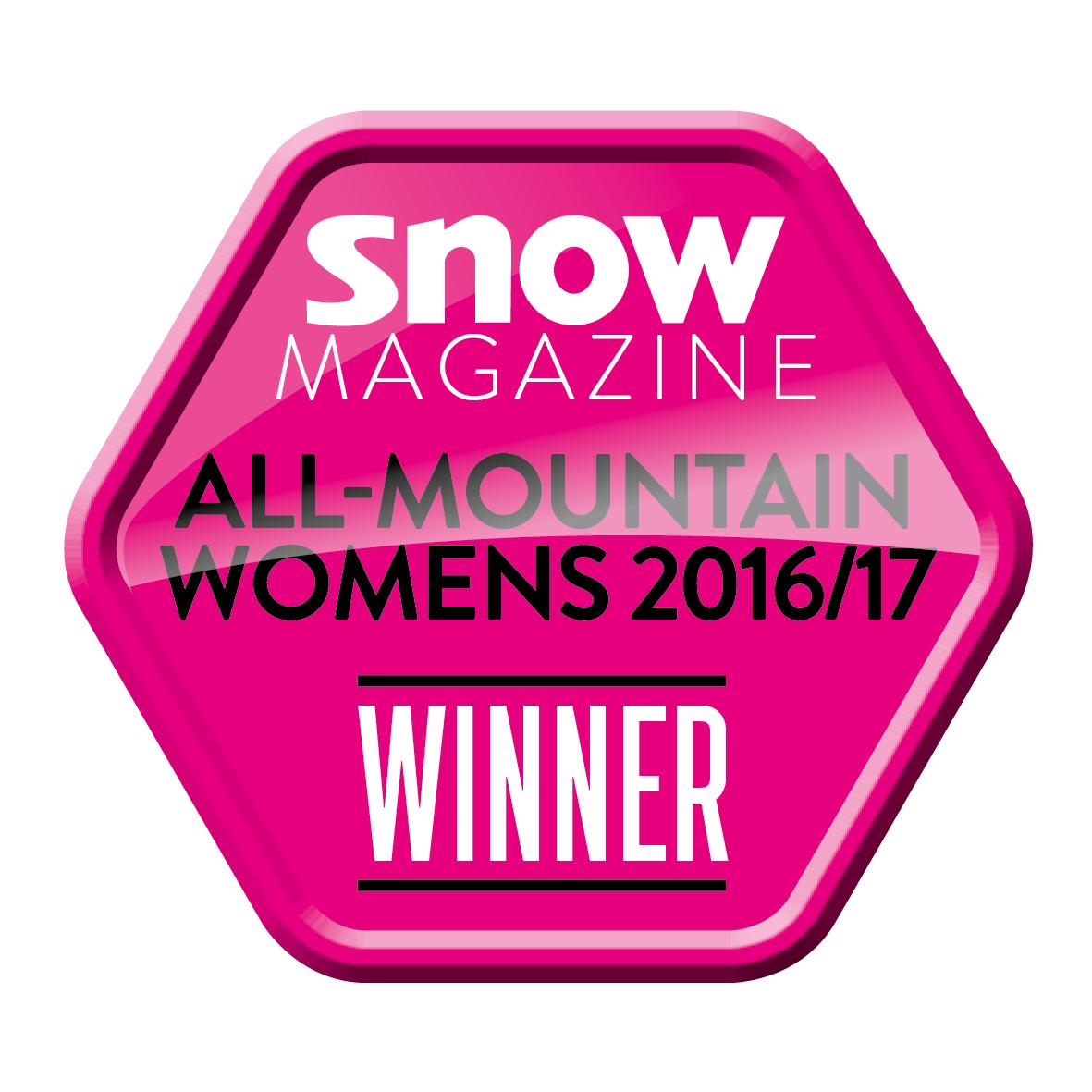 Salomon Rumble Fish | £370

BEST FOR Progressive riders wanting a 'go-anywhere' board.
New for 2017 the Rumble Fish feels like a more advanced version of the Salomon Gypsy – requiring more aggression, but rewarding with high stability for faster speeds, carving and jumps. Being true twin, it's a soft and light board with good pop making it equally good for freestyle riding.
The Rumble Fish is actually based on the popular Assassin model and has the same 'Rock Out Camber' profile, with a raised flat section across the middle and rocker either end. Like the Assassin, this gives the Rumble Fish great versatility, but at the same time, it's not the most forgiving of all-mountain sticks when it comes to sloppy riding. This is a durable board and has a lot going on under the bonnet.
VERDICT - 4.5 Overall
A competent all-mountain all-rounder that can handle fast groomers, freestyle and powder with aplomb.

Capita Birds Of A Feather | £355
BEST FOR Intermediate to expert women chargers.
This mountain charging stick has a true twin hybrid profile with positive camber that's stable at speed on groomers, with a slight Rocker at the top and tail that helps it float in powder.
The BofF struggles slightly on uneven cookie fields and it's not forgiving, but loves long sweeping carves. The board has an average flex and enjoys jibbing and buttering, but excels at stomping down big kickers and is a joy to ride switch. Not at home in the park, it's best for lapping groomers.
This is a durable stick with Kevlar bound sidewalls, a wax infused base, and 4 x 2 stainless steel inserts for extra strength.
VERDICT - 4 Overall
An enjoyable women's all-mountain board that demands to be ridden hard – not for those with a lazy riding style.

Salomon Gypsy | £340

BEST FOR Anyone who wants a soft and playful park board for all-mountain play.
Salomon's Gypsy is perfect for beginners who want to get into freestyle and super playful for the more advanced rider as it feels light underfoot. In design and character, the Gypsy is a true twin, hybrid camber board and the rocker on the nose makes it easy to jib, pop and get air.
VERDICT - 4.5 Overall
Great value, great looking freestyle all-mountain board that's a joy to ride on groomers as well as in the park.
Burton Feel Good | £445
BEST FOR Advanced female riders after a traditional camber ride.
With the Burton Feel Good the clue is in the name; it genuinely 'feels good' to cruise around on. The traditional camber and longer edges make it super stable at speed, and it grips well too. There's a slight weight to the feel underfoot so it will reward more aggressive riders.
It also tolerates low speed well, with the Burton Channel system providing excellent control and turn initiation. Performance on powder and in the park is a little more average, although the snappy pop and spring, plus softness in the nose and tail gives it a freestyle feel for the kickers and pipe.
VERDICT - 4 Overall
Excellent for feel good ripping around the whole mountain, though not in its element in the powder or park.

Gnu Velvet Gnuru | £338
BEST FOR Ambitious recreational riders who want a good value all-rounder.
It is hard to pigeon-hole the Velvet Gnuru as it has both freestyle and all-mountain characteristics, but at its heart it's still a freestyle board - great for park laps and fun for jibbing. The Gnu Velvet Gnuru loves butters and presses, while the mellow camber lets you cruise the groomers with comfort.
VERDICT - 4.5 Overall
A great all-rounder with both freestyle and all-mountain characteristics that's great for park laps and fun for jibbing.