Contents
What makes the best ski mid layer?
For more on buying the best mid layer head down to our ski mid layer buyer's guide below or read on for our pick of the best ski mid layers for the 2023 season.
Montane Axis Alpha Jacket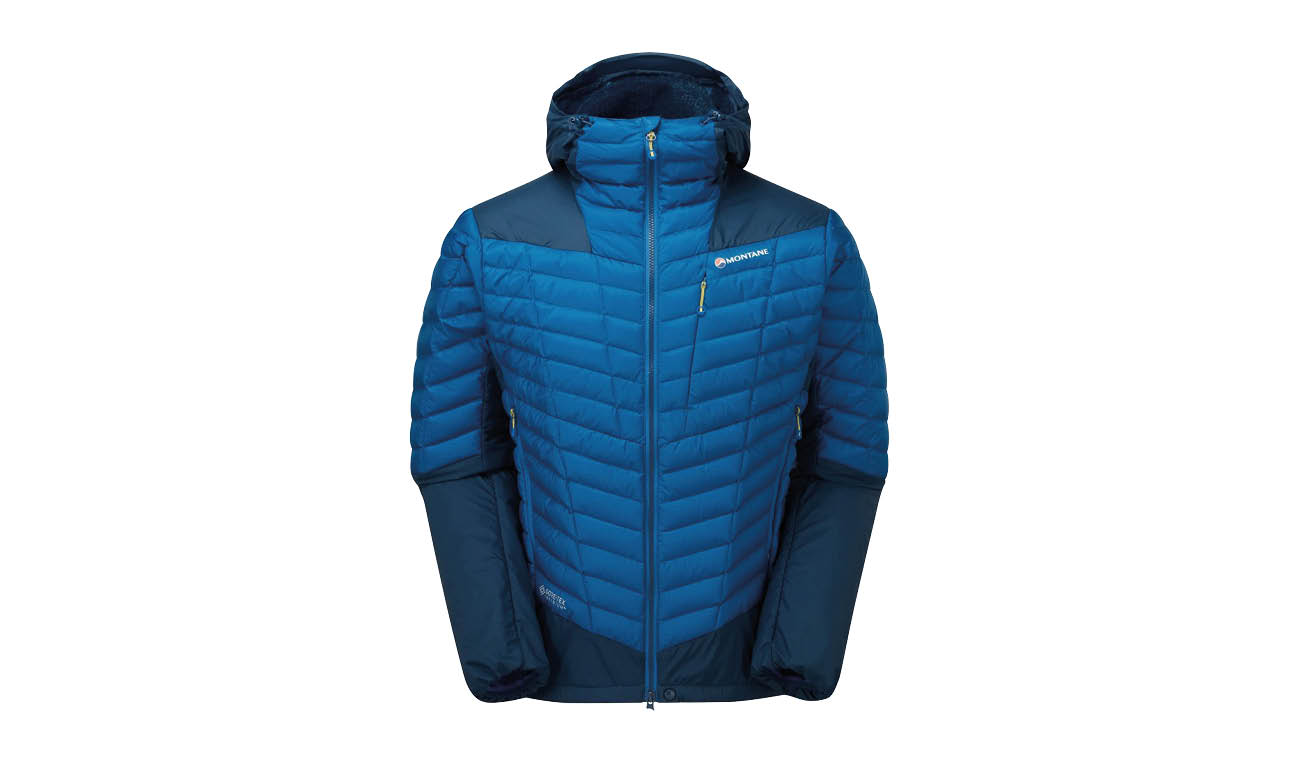 RRP: £200
Best for: Demanding all mountain skiers
Montane have thrown everything at the Axis Alpha and they've come up with one of the best insulation mid layers we have ever tested. Completely body-mapped, both in terms of fabrics and insulation, the Axis Alpha combines Pertex Quantum Air, Gore-Tex Infinium Windstopper, Polartec Alpha fleece, and 800 fill power RDS certified Hyper Dry Down to create a highly optimised ski mid layer for cold weather, fast-paced activities.
Buy Montane Axis Alpha Jacket: £155.99 at Amazon.co.uk <BEST DEAL>
Buy Montane Axis Alpha Jacket: £199.97 at GoOutdoors.co.uk
Smartwool Merino 250 Crew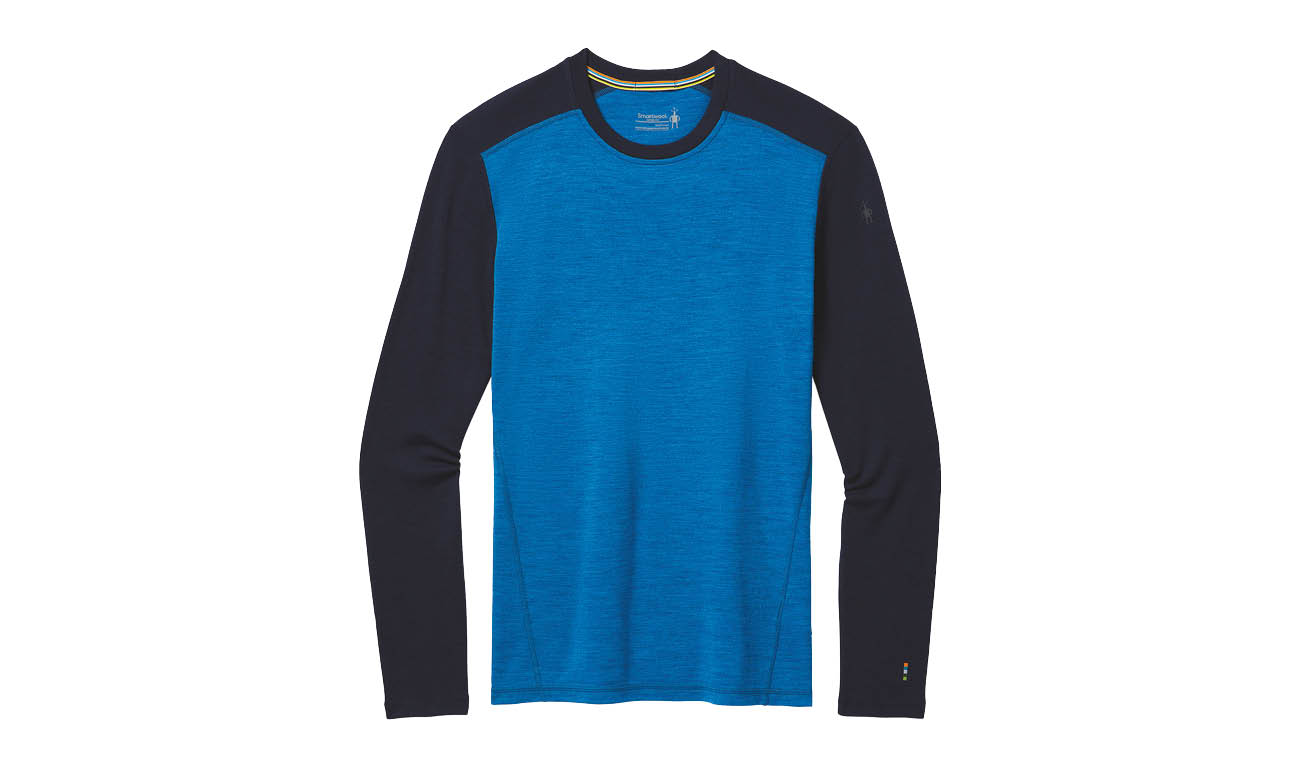 RRP: £100
Best for: Skiing in absolute comfort
Smartwool's Merino 250 Crew has the technical credentials for the slopes, and unusually for a base/mid layer, it looks alright in the pub. With a pleasantly warm 100% merino construction this is a high performing top that resists pongs, regulates temperature, and wicks sweat away from the body. Flatlock seam construction minimises chafing and clever shoulder panel design adds a bit of extra padding where your backpack straps sit.
Buy Smartwool Merino 250 Crew: £79.86 at AlpineTrek.co.uk <BEST DEAL>
Buy Smartwool Merino 250 Crew: £110.18 at Amazon.co.uk
The North Face L3 Ventrix Hoodie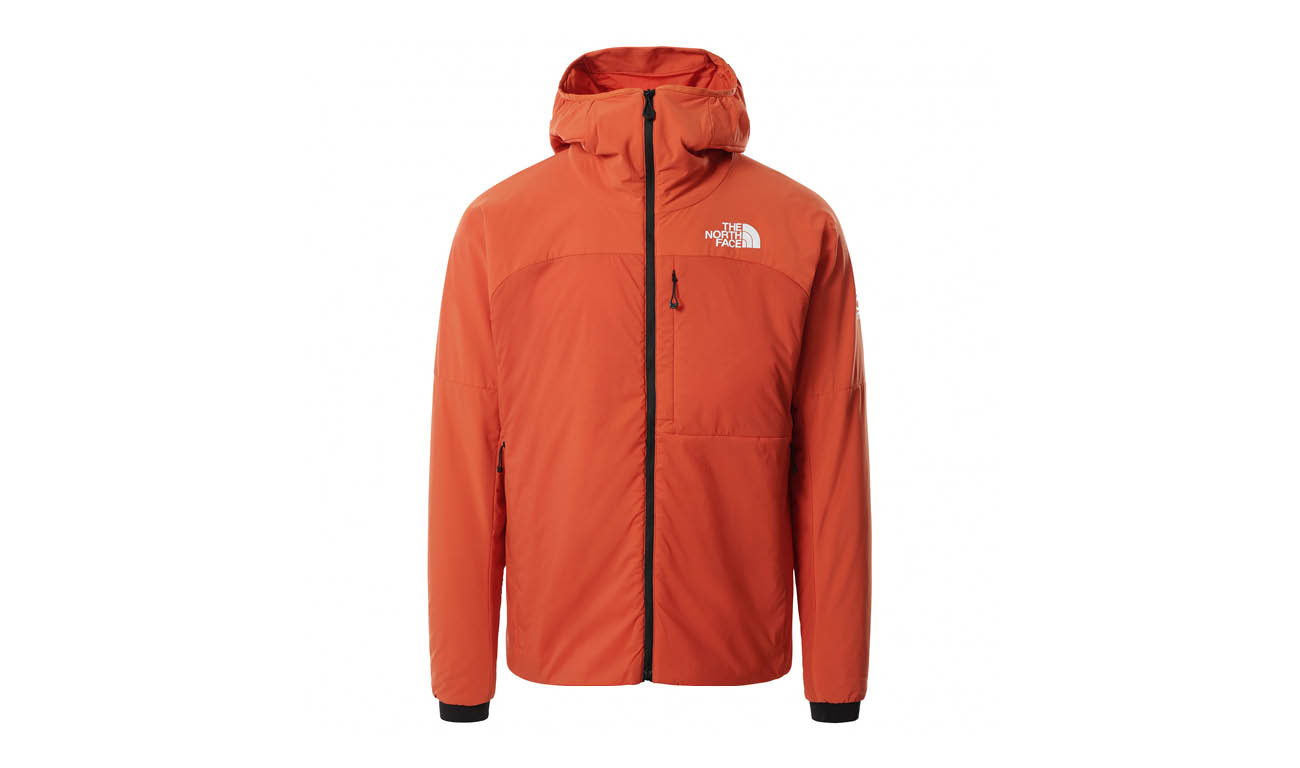 RRP: £245
Best for: Backcountry skiers and snowboarders looking for a jacket to protect them on both the ascent and descent.
The L3 Ventrix is designed for mountaineering but is perfect for demanding backcountry skiers and snowboarders. Ventrix technology brings active venting to the insulation in this jacket, making it highly breathable on demanding ascents. With 40g of insulation in the body and 25g in the hood and sleeves, this isn't the warmest insulated jacket but it's meant for uses where you're constantly on the move. There's plenty of space inside the jacket and freedom of movement is completely unimpeded, making the L3 Ventrix feel super comfortable even when you're sweaty and tired. The adjustable hood is highly functional and stays put in a gale, and the large zipped hand pockets are complimented by a spacious chest pocket with a mesh mobile phone sleeve.
Buy The North Face L3 Ventrix Hoodie: £244.99 at Ellis Brigham
Columbia Titan Pass Helix Half Zip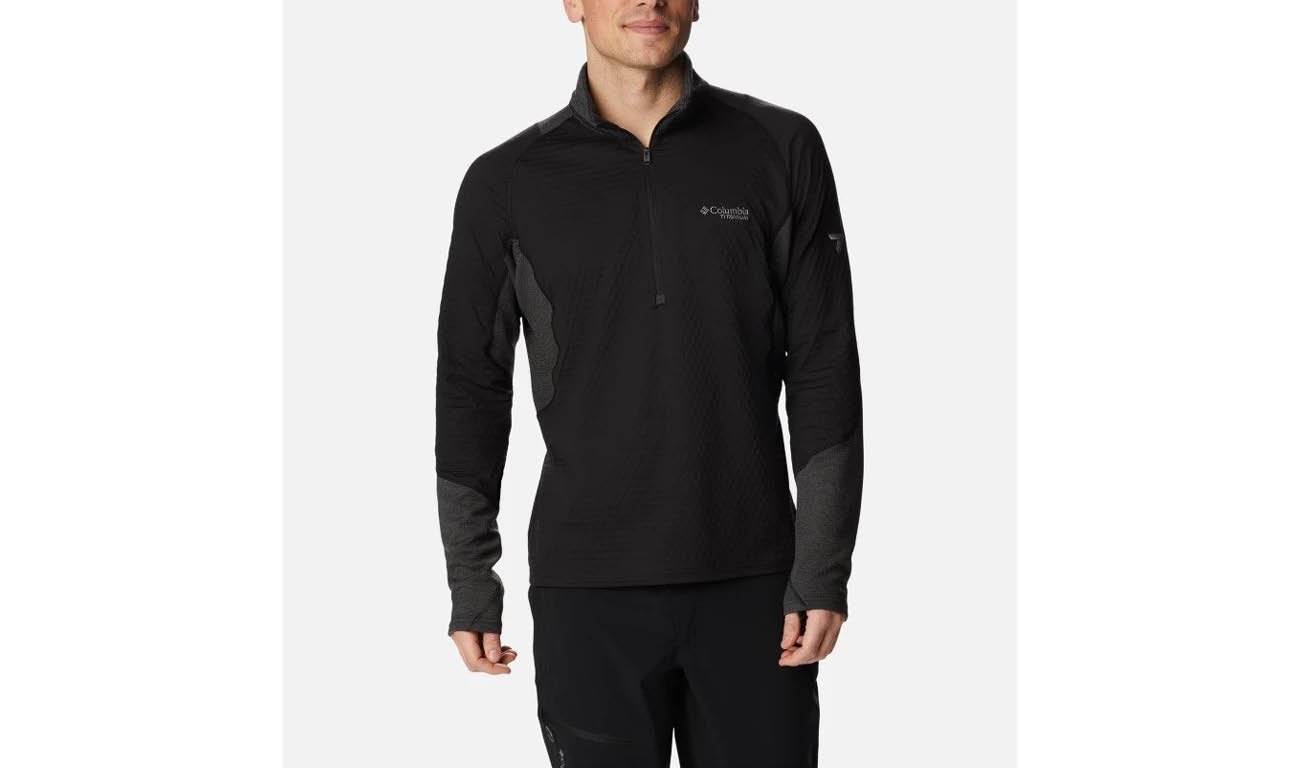 RRP: £80
Best for: Pairing with an insulated ski jacket or milder spring skiing
This bargain mid-layer is available in men's and women's fits and is perfect for long days on the pistes. It has a loose athletic fit with plenty of coverage over the wrists and waist. The half zip let's heat escape quickly and does up to provide a decent barrier against chilly winds. It also feels comfortable thanks to a soft, fleecy backing. Inside the rest of this fleece mid layer, Columbia utilise a hexagonal print pattern that they call Omni-Heat Helix. These are designed to provide an element of insulation by storing the body's heat, helping the Titan Pass Helix perform beyond what its thin layer of fabric would suggest. Having said that, it's nowhere near as warm as some of the insulated mid layers on this page so is best paired with an insulated ski jacket or reserved for spring skiing.
The North Face Printed Tekno Hoodie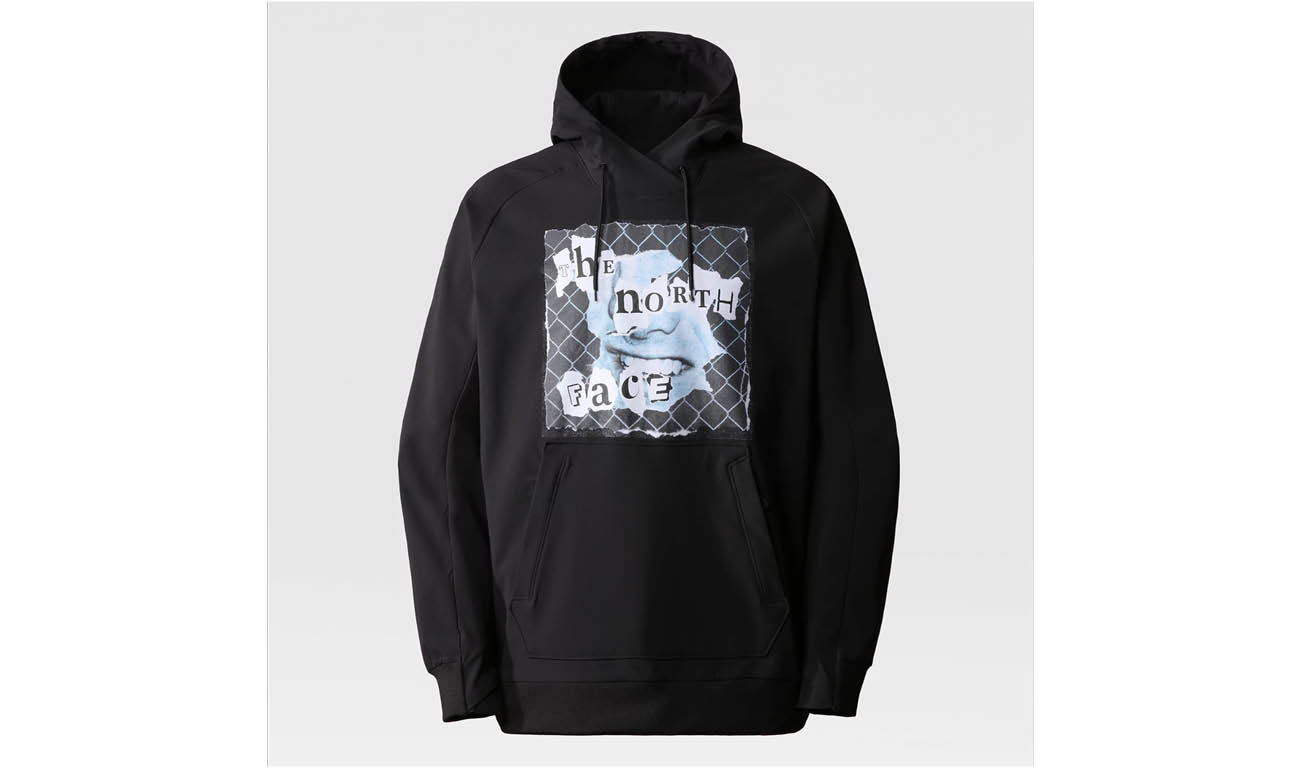 RRP: £115
Best for: Park skiing and casual use around town
Something a little different from The North Face, this semi-technical hoodie is perfect for park and freeride skiers looking for a more casual style. The thick outer material has a softshell sheen with absolutely loads of stretch, making it both durable and comfortable. Although not waterproof, the material naturally has an element of weather resistance, which is helped along by a DWR treatment which gives it a splashproof finish. This is ideal for fair-weather park skiing and relaxing around your favourite ski town. It has a long fit in the hem but isn't overly baggy and there are some nice extra touches, like the drawstring adjustable waistband, thump loops at the cuffs, and zipped kangaroo pocket.
Buy The North Face Tekno Logo Hoodie: £134.93 at Amazon.co.uk
Buy The North Face Tekno Logo Hoodie: £115 at Ellis Brigham
Arc'teryx Proton LT Hoody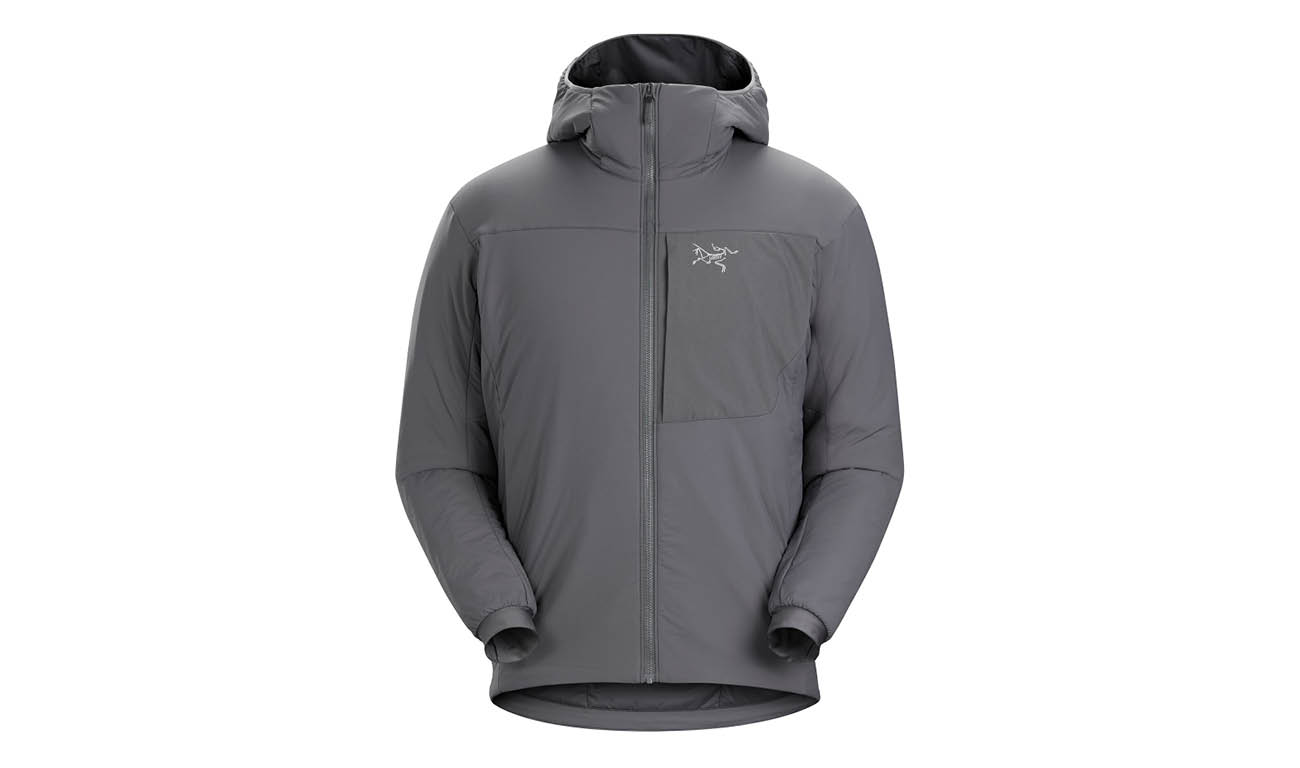 RRP: £220
Best for: A massively versatile mid layer for a multitude of activities
Take the Proton LT onto the hill on a skiing or hiking trip and it's in its element, thanks to carefully considered materials and a great cut. The Proton LT is perfect for use as part of a ski layering system – it breathes very well but has the warmth needed for colder environments, all without added bulk or weight. The insulation is synthetic and the face material, although lightweight, is highly durable, and is water resistant enough to put up with sudden showers or light snow. 
READ NEXT: ARC'TERYX  PROTON LT FULL REVIEW
Buy Arc'teryx Proton LT Hoody: £219.95 at AlpineTrek.co.uk
Patagonia Nano-Air Jacket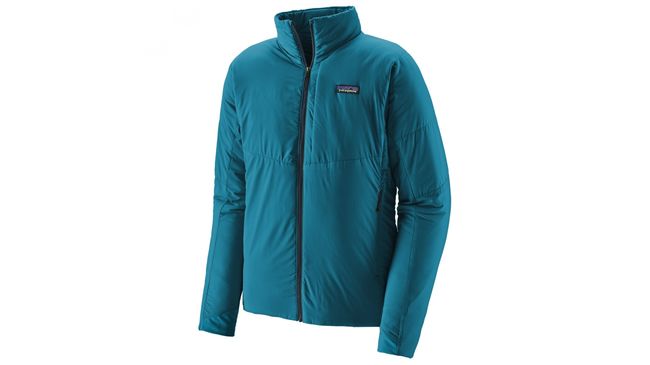 RRP: £200
Best for: A great slim-cut ski mid layer for comfort and performance on the mountain. 
The Patagonia Nano-Air jacket is designed 'to be worn for aerobic, start-stop alpine missions'. It promises a lot for such a simple and lightweight (just 318g) jacket, but we can't deny it performs. It sits snug to the body and the fabric has a water repellent finish to offer some protection, plus it's also abrasion resistant and breathable. It feels surprisingly soft to the touch and comfortable against the skin, and the 40% recycled FullRange insulation inside keeps you toasty. 
READ NEXT: PATAGONIA NANO AIR FULL REVIEW
Buy Patagonia Nano-Air Jacket: £197.18 at Amazon.co.uk
Buy Patagonia Nano-Air Jacket: £199.95 at AlpineTrek.co.uk
Black Diamond First Light Stretch Hoody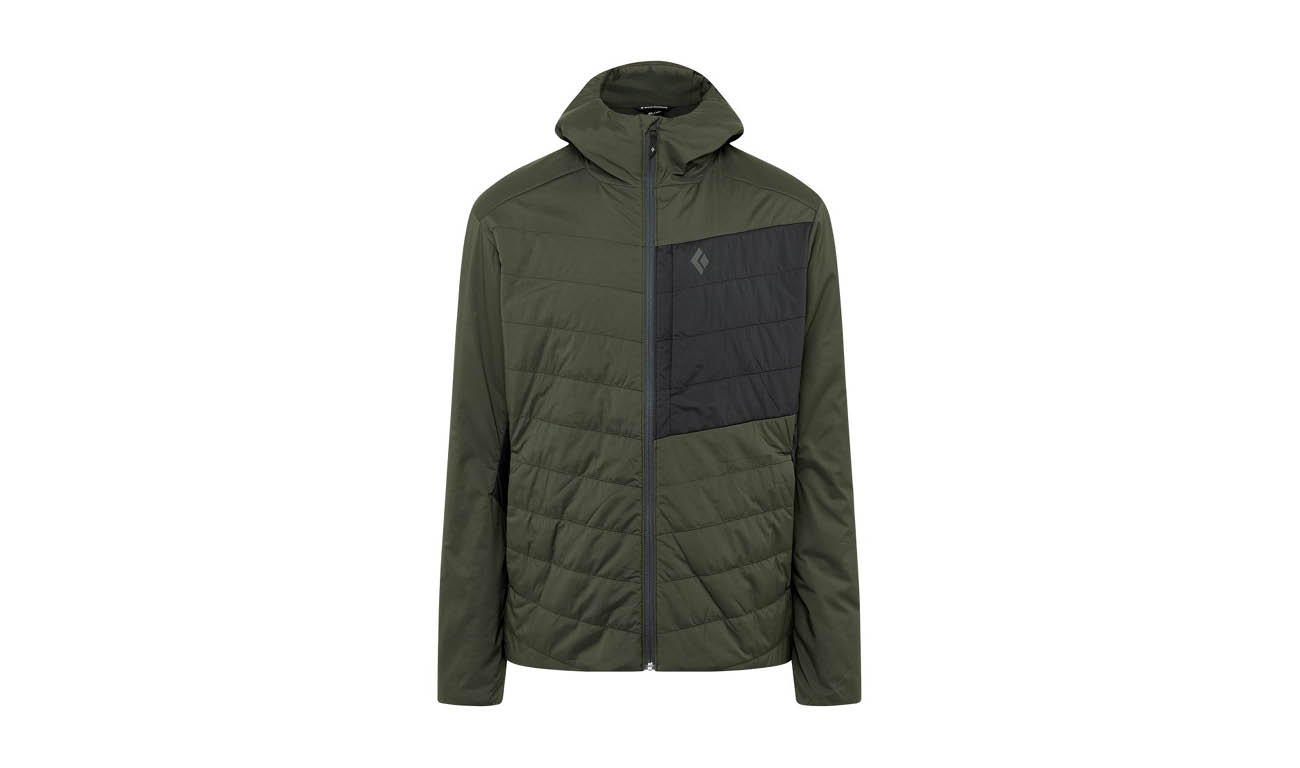 RRP: £220
Best for: A smart, minimalist mid layer jacket that gives great quality and versatility, if for a higher price point. 
Black Diamond's flagship mid layer is a lightweight, minimalist jacket ideally suited as a mid layer for all-mountain skiing. Primaloft Silver insulation combined with a water resistant Schoeller face fabric works a treat. As you'd expect on a minimal piece, pockets are limited to two handwarmers, which is a bit of a shame as an internal pocket would be welcome. The fit is roomy - we recommend going a size down. 
READ NEXT: BLACK DIAMOND FIRST LIGHT FULL REVIEW
Buy Black Diamond First Light Stretch Hoody: £182.99 at Amazon.co.uk
Buyer's guide: What is a mid layer anyway?
As with any aerobic outdoors activity we always recommend taking the layering approach to clothing for skiing and snowboarding. In simple terms this means a good quality base layer (long sleeve top or t-shirt) that is breathable and actively wicks sweat away from the body. The next layer is a mid layer (often called a mid layer jacket) which is the middle layer of clothing. This should allow that wicked sweat to pass through while maintaining a steady core warmth in your body - not an easy job. The top layer is your outer shell layer - a ski jacket that protects you from wind, rain, and snow. This approach gives you the freedom to vary your layers throughout the day depending on the weather and also to have a wardrobe of thinner and thicker layers depending on prevailing conditions.
How do you choose the best mid layer for skiing?
Most ski mid layers, whether fleece, puffy or woolly knit jumper have a slender fill of insulation. In a fleece this would equate to either a 100 or 200 weight, in a synthetic insulation mid layer you're looking at around 40-60g of fill, and down, well you should probably skip the down for skiing.
Why skip down for skiing? Simply because when it gets wet the fibres clump together, it can't trap air and therefore it doesn't insulate so well.
As a result most of the mid layers we get to test and review for Snow Magazine have a fill of synthetic insulation or are fleece. If you're of the more stylish inclination you might want to opt for a polyester riding hoody like the one from The North Face above.
So you've got your insulation levels right, not too hot, not too cold, what's next on the list? You've got to make sure the insulation and the materials around it are breathable. The constant hot/cold cycle you go through when skiing, going up lifts and down pistes is an absolute nightmare for any material to deal with, so you better make sure it's a damn good one.
Both the insulation and wrapping materials should be wicking - pulls sweat away from the body, and breathable - allows moisture to pass through the material to the outer skin to be evaporated away. Fleece is naturally good at both, and there are now excellent synthetic fills that come close to mimicking the warmth-to-weight ratio of down without any of the downsides.
Once you've got those basics covered you'll at least be warm and dry out on the mountain, but there are a few other considerations.
Make sure that whatever mid layer jacket you choose offers great freedom of movement. The main areas of concern are the lower torso and shoulders/arms. Look for stretch panels, articulated stitching, or a loose fit but also bear in mind that the looser the fit the less effective the insulation will be.