What makes the best ski mid layer?
Want to know what makes a great ski or snowboard mid layer? The right levels of warmth (not necessarily the overall warmth) freedom of movement and breathability. Don't make the mistake of just thinking 'damn, it's cold out there' and picking up the thickest, warmest jacket or jumper you can find - you will boil.
For more on buying the best mid layer head down to our buyer's guide below or read on for our pick of the best this year.
Best in test:

Arc'teryx Proton LT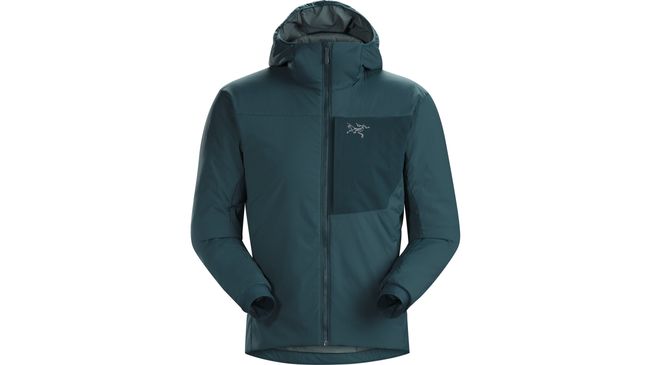 Take the Proton LT onto the hill on a skiing or hiking trip and it's in its element, thanks to carefully considered materials and a great cut. The Proton LT is perfect for use as part of a ski layering system – it breathes very well but has the warmth needed for colder environments, all without added bulk or weight. The insulation is synthetic and the face material, although lightweight, is highly durable, and is water resistant enough to put up with sudden showers or light snow.
Verdict The high-performing, warm and lightweight Proton LT is our stand-out midlayer of the year.
Overall rating 9/10
RRP £210
Quiksilver Stretch Insulator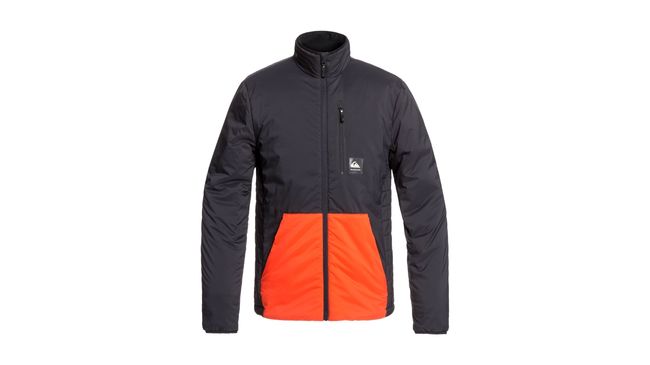 Quiksilver extend their top-end Highline range this season with the introduction of the Stretch Insulator. The close cut and lack of hood makes this a slim-fitting layering piece, and we love the retro styling. Performance-wise, Quiksilver have wisely gone with tried and trusted Primaloft insulation and finished the Stretch Insulator with a very light but durable-feeling (and obviously, stretchy) outer. You could wear this as a standalone jacket on all but the most miserable of days.
Verdict The Quiksilver Stretch delivers both as a midlayer under a shell and as a standalone spring jacket.
Overall rating 8/10
RRP £180
Helly Hansen LifaLoft Hooded Stretch Insulator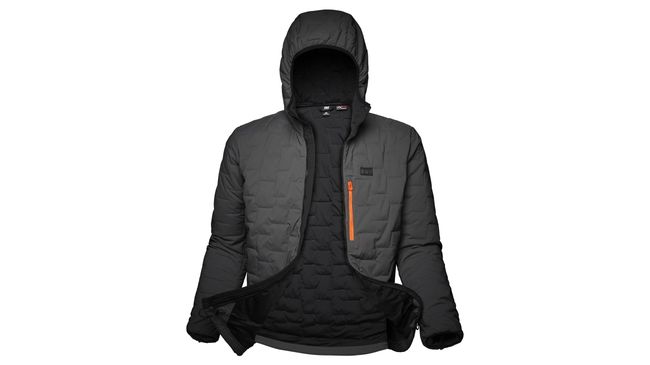 This is a midlayer built for comfort. The 'stretch' part of the LifaLoft Hooded Stretch Insulator makes for great freedom of movement and a snug fit. The insulation is a high-performance layer of LifaLoft, which has a hydrophobic treatment to get rid of any excess moisture. This thin layer of insulation cuts down on bulk and is much more forgiving of wetness than some down midlayers, and we found it kept us toasty warm on the slopes. The jacket is also wonderfully light to wear.
Verdict A solid midlayer to keep you warm when you're flying down the slopes or heading out on a hike.
Overall rating 8/10
RRP £220
Patagonia Nano-Air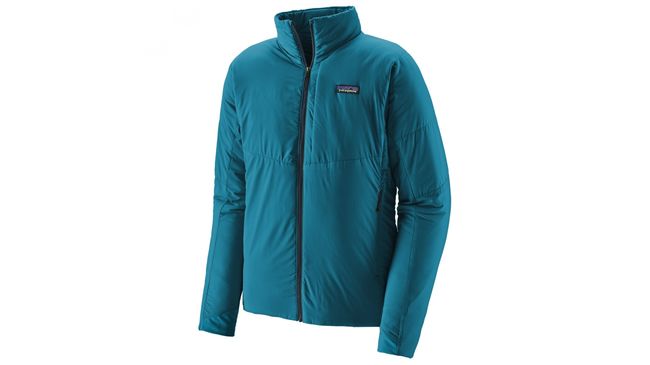 The Patagonia Nano-Air jacket is designed 'to be worn for aerobic, start-stop alpine missions'. It promises a lot for such a simple and lightweight (just 269g) jacket, but we can't deny it performs. It sits snug to the body and the fabric has a water repellent finish to offer some protection, plus it's also abrasion resistant and breathable. It feels surprisingly soft to the touch and comfortable against the skin, and the 40% recycled FullRange insulation inside keeps you toasty.
Verdict The Patagonia Nano-Air is a great slim-cut midlayer for comfort and performance on the mountain.
Overall rating 9/10
RRP £180
Black Diamond First Light Stretch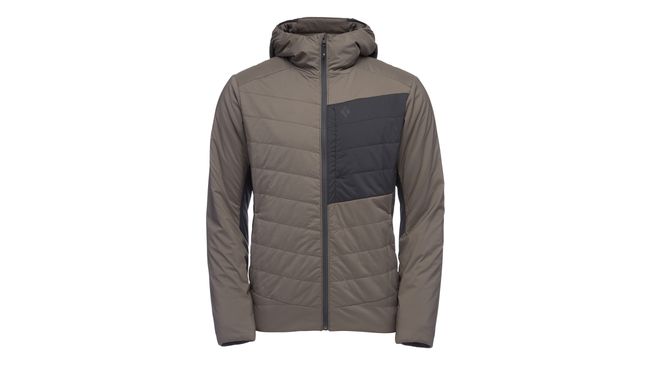 Black Diamond's flagship midlayer has had a redesign, and the result is a lightweight, minimalist jacket ideally suited as a midlayer for all-mountain skiing. Primaloft Silver insulation combined with a water resistant Schoeller face fabric works a treat. As you'd expect on a minimal piece, pockets are limited to two handwarmers, which is a bit of a shame as an internal pocket would be welcome. The fit is roomy - we recommend going a size down.
Verdict A smart, minimalist jacket that gives great quality and versatility, if for a higher price point.
Overall rating 9/10
RRP £220
Best value:

We Are Horizontal Zipper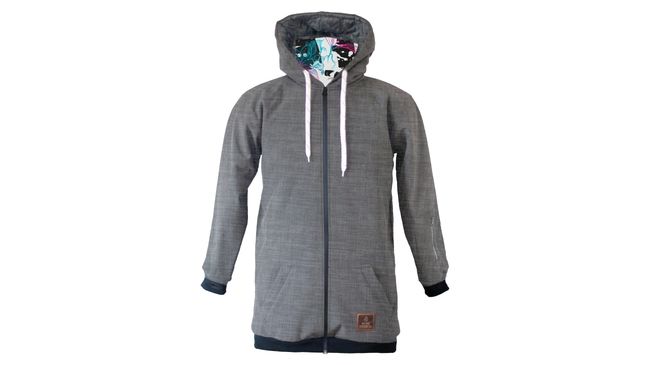 Building from their launch in 2016, this stylish British brand are upping their game this season with their newly refined lightweight Zipper soft shell, which is easy to wear both on and off the mountain. The introduction of 5,000mm of waterproofing along with a breathable mesh liner means the Zipper is comfortable and warm to wear, wicking away moisture and keeping you dry. The signature built-in interchangeable buff in the helmet-compatible hood gives you the option of face protection if the weather turns.
Verdict We rate the warm and waterproof Zipper - keep your eye on this brand, they're set to do big things.
Overall rating 9/10
RRP £100
Buyer's guide: What is a mid layer anyway?
As with any aerobic outdoors activity we always recommend taking the layering approach to clothing for skiing and snowboarding. In simple terms this means a good quality base layer (long sleeve top or t-shirt) that is breathable and actively wicks sweat away from the body. The next layer is a mid layer (often called a mid layer jacket) which is the middle layer of clothing. This should allow that wicked sweat to pass through while maintaining a steady core warmth in your body - not an easy job. The top layer is your outer shell layer - a ski jacket which protects you from wind, rain and snow. This approach gives you the freedom to vary your layers throughout the day depending on weather and also to have a wardrobe of thinner and thicker layers depending on prevailing conditions.
How do you choose the best mid layer for skiing?
Most ski mid layers, whether fleece, puffy or woolly knit jumper have a slender fill of insulation. In a fleece this would equate to either a 100 or 200 weight, in a synthetic insulation mid layer you're looking at around 40-60g of fill, and down, well you should probably skip the down for skiing.
Why skip down for skiing? Simply because when it gets wet the fibres clump together, it can't trap air and therefore it doesn't insulate so well.
As a result most of the mid layers we get to test and review for Snow Magazine have a fill of synthetic insulation or are fleece. If you're of the more stylish inclination you might want to opt for a polyester riding hoody like the one from We Are Horizontal above.
So you've got your insulation levels right, not too hot, not too cold, what's next on the list? You've got to make sure the insulation and the materials around it are breathable. The constant hot/cold cycle you go through when skiing, going up lifts and down pistes is an absolute nightmare for any material to deal with, so you better make sure it's a damn good one.
Both the insulation and wrapping materials should be wicking - pulls sweat away from the body, and breathable - allows moisture to pass through the material to the outer skin to be evaporated away. Fleece is naturally good at both and there are now excellent synthetic fills which come close to mimicking the warmth to weight ratio of down without any of the downsides.
Once you've got those basics covered you'll at least be warm and dry out on the mountain, but there are a few other considerations.
Make sure that whatever mid layer jacket you choose offers great freedom of movement. The main areas of concern are the lower torso and shoulders/arms. Look for stretch panels, articulated stitching or a loose fit but also bear in mind that the looser the fit the less effective the insulation will be.