Sponsored content
Utah is renowned for its powder snow – even registering the tagline The Greatest Snow on Earth® – and the Park City Mountain ski area is now the largest ski area in the US, combining vast terrain with award-winning dining, family-friendly activities, and one of the world's most innovative ski schools.
The neighbouring ski-only Deer Valley Resort in Park City, located just minutes away from historic Main Street, offers a comprehensive five-star service experience with uniformed valets, award-winning piste grooming, limited lift ticket sales, complimentary Mountain Host tours, and gourmet dining in elegant day lodges.
And away from the slopes you also have nearly 150 restaurants and bars, brand-name shops and boutiques, and eclectic galleries. Plus, if you're looking for where to stay in Park City, Utah for skiing, accommodation ranges from studios and condos through to a wide variety of hotels with budget friendly to five-star options.
Where is Park City?
Park City is high up in the Wasatch mountain range in Utah in the Western US, a state wrapped around by Idaho to the north, Wyoming to the northeast, Colorado to the east, Arizona to the south and Nevada to the west. It also has New Mexico hanging off its southeast corner.
And getting there is easier than you might think with direct non-stop flights from London Heathrow to Salt Lake City International Airport, where an easy 35-minute shuttle ride will bring you to Park City in time for dinner. In September 2020, Salt Lake City International Airport also became home to the United States' newest air terminal.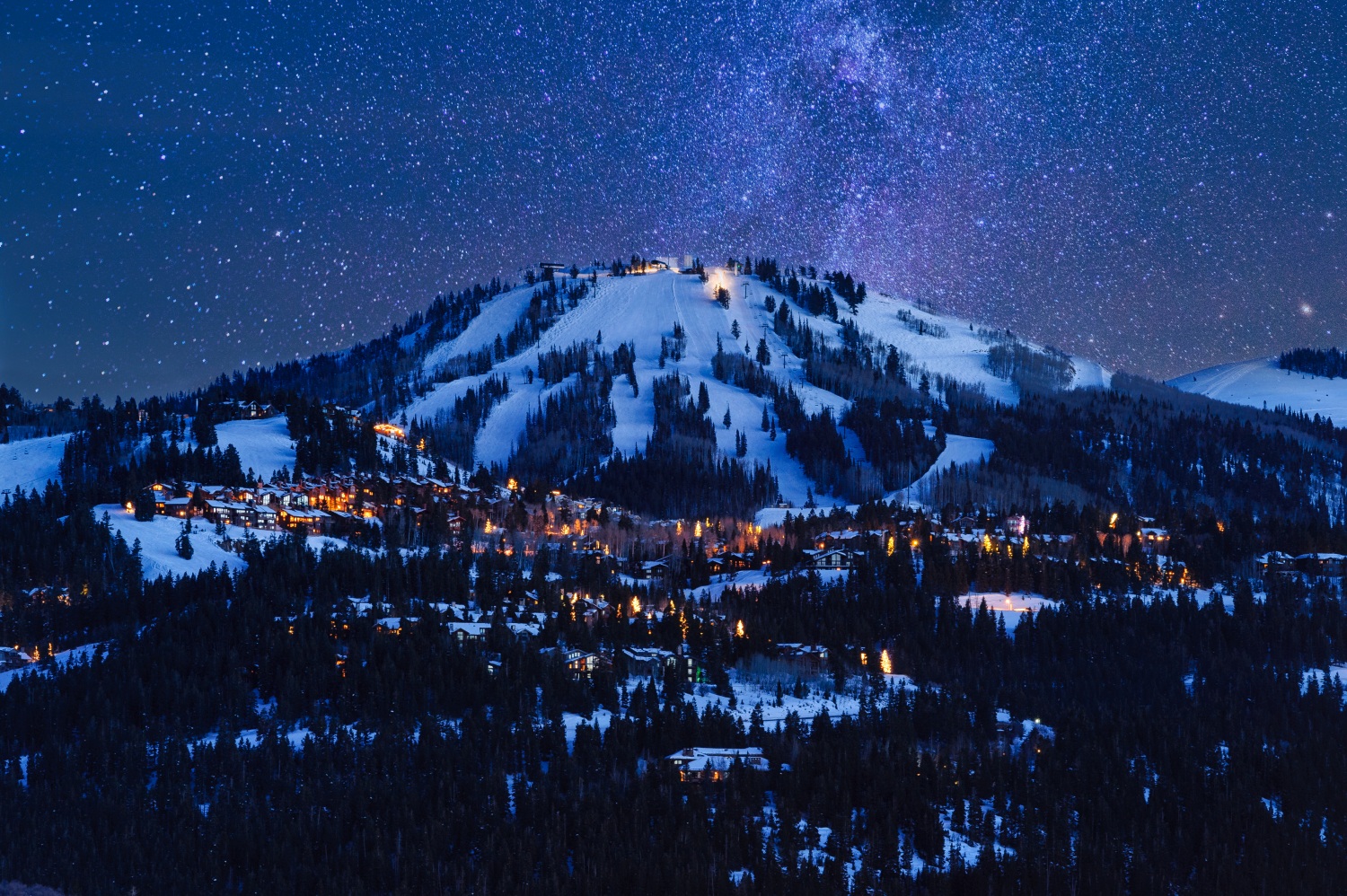 Why ski Park City?
Park City is a mecca for skiers and snowboarders, but this is a town that has more to its identity than snowsports. The world-famous Sundance Film Festival rolls into town every January, but the cultural scene is lively and happening all year-round.
Food and drink is perhaps the thing the locals take most seriously after skiing. Whether you want to drink with the locals in the High West Saloon (the only ski-in distillery in the world), where you can sample their whiskies, take a look at a couple of their gleaming copper stills and soak in the atmosphere of a modern wild west saloon, or spend some time in one of Park City's many craft breweries or restaurants, you can be assured that the quality will always be first rate.
As for the skiing, Park City Mountain is one of North America's best-groomed ski areas, offering incredible terrain parks, a world-class halfpipe (which hosted the 2002 Olympics) and lots of family-friendly facilities. It's even included in Vail Resorts' Epic Pass, and nearby Deer Valley Resort with its five-star amenities and service is covered by the Ikon Pass. 
Here are six great reasons to ski Park City, Utah: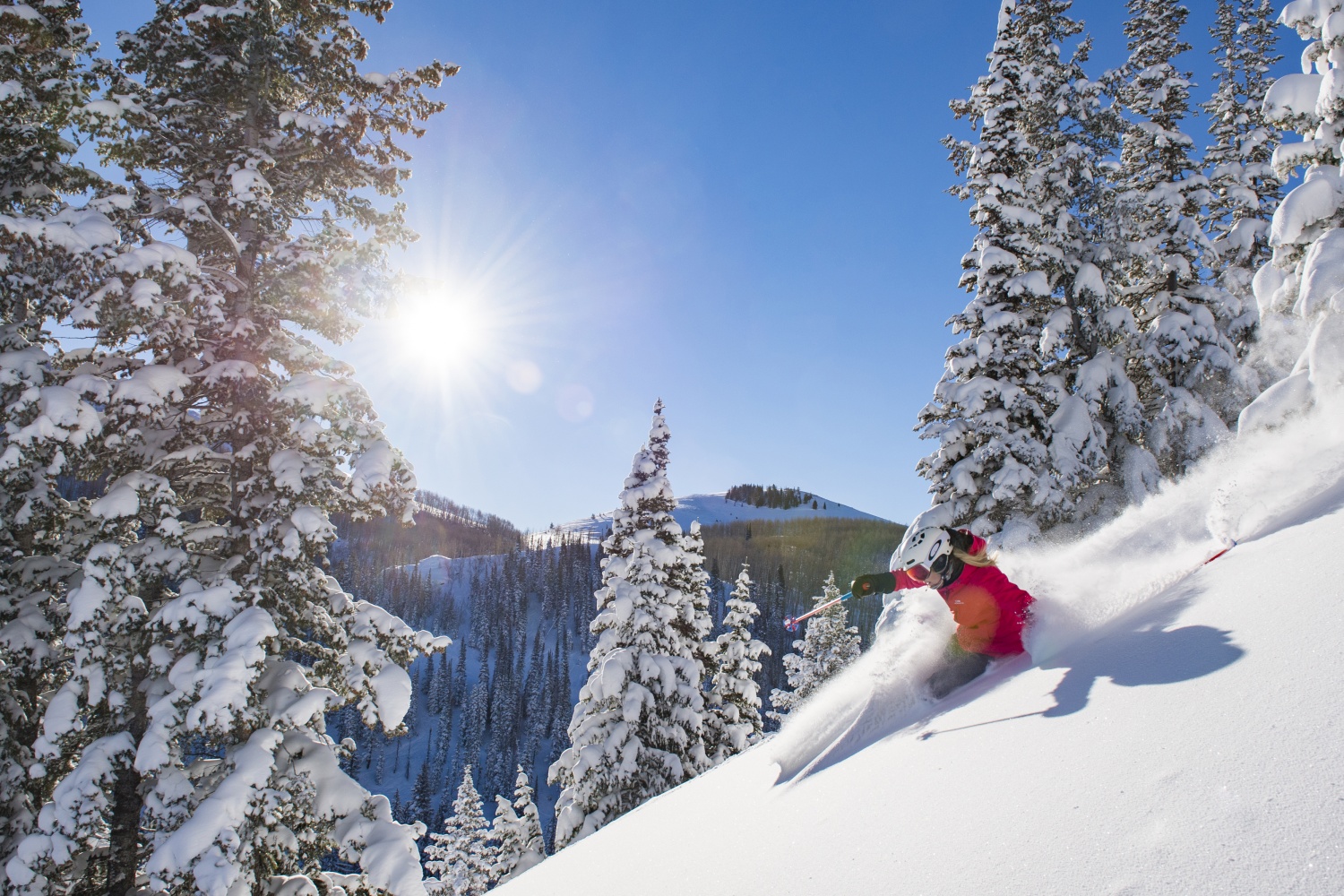 Fantastic Skiing in Park City
Whether you want to ski groomed-to-perfection runs or skim through the trees, with more than 9,300 skiable acres between the two resorts, Park City has got everything covered. Both resorts offer daily free guided tours with mountain hosts, and if you're feeling adventurous you can also get off the beaten track and go heli or cat skiing in the nearby Uinta mountain range.
Park City Mountain has the bulk of the terrain, with over 7,300 skiable acres, including pistes groomed nightly, moguls, wide open powder fields and bowls, and trees. If you catch the first chair up and stay until everything winds down at the end of the day, you wouldn't have to ski the same run twice. The variety is limitless, for beginners and advanced riders alike.
Deer Valley pitches in with more than 2,000 skiable acres and there are plenty of runs for skiers of every age and ability. If you're not ready for the challenging double black diamond runs, Deer Valley offers numerous learning opportunities. You can even book a former Olympian to show you around the resort for the day.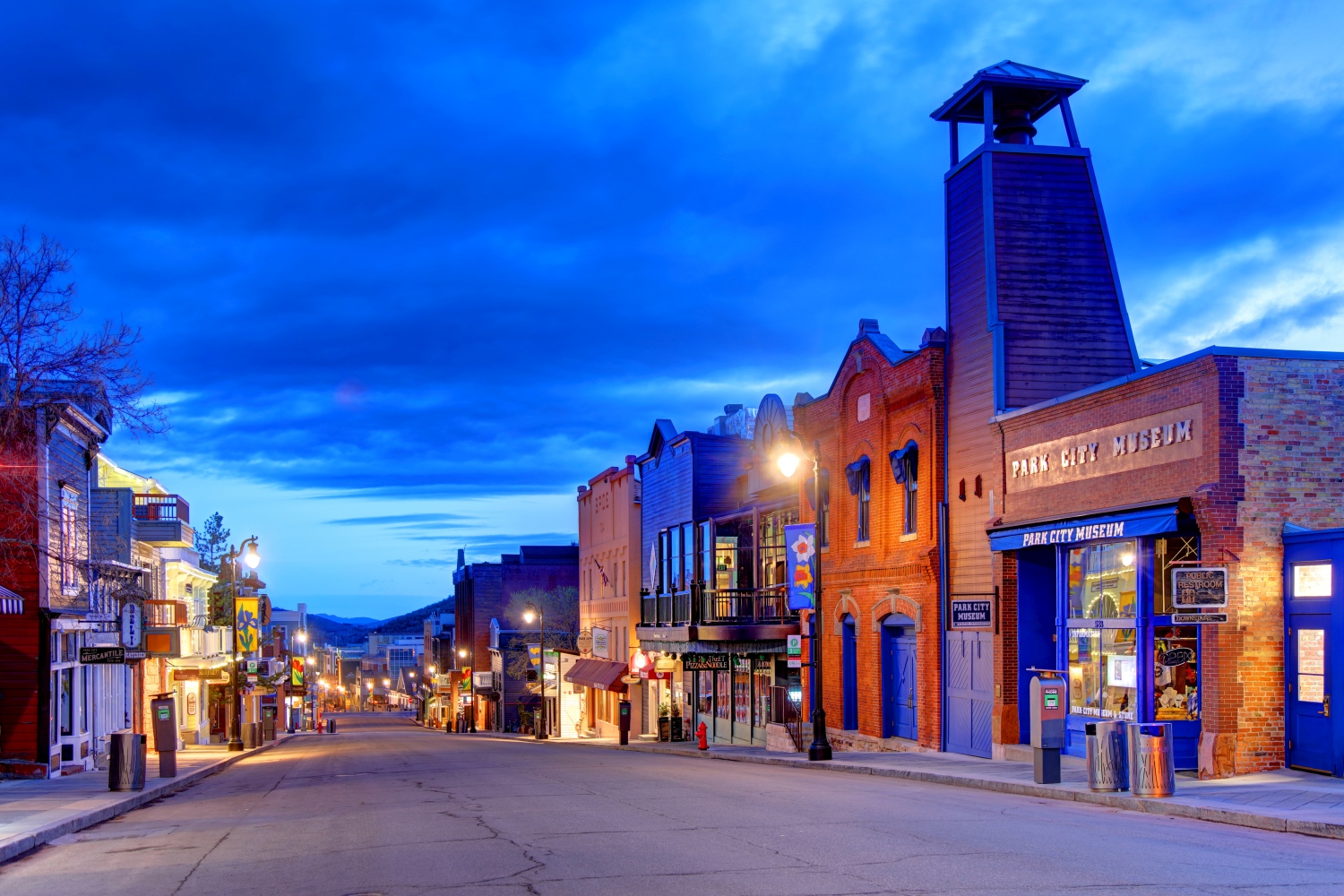 Park City's Rich History
Park City began as a silver mining town, fell on hard times as a ghost town, and has successfully re-invented itself as an authentic ski town that has grown into an exciting year-round destination. Many historic buildings have been wonderfully preserved, including mine workings on mountain. Hit the slopes with a guide and you can ski over history with a free tour!
On and around the historic Main Street itself, many fantastic mining era style buildings have been lovingly resorted and converted into shops, restaurants and hotels so that you can experience the history first-hand. Wander around the Park City Museum for a glimpse into the past and how Park City came to be the thriving resort town it is today.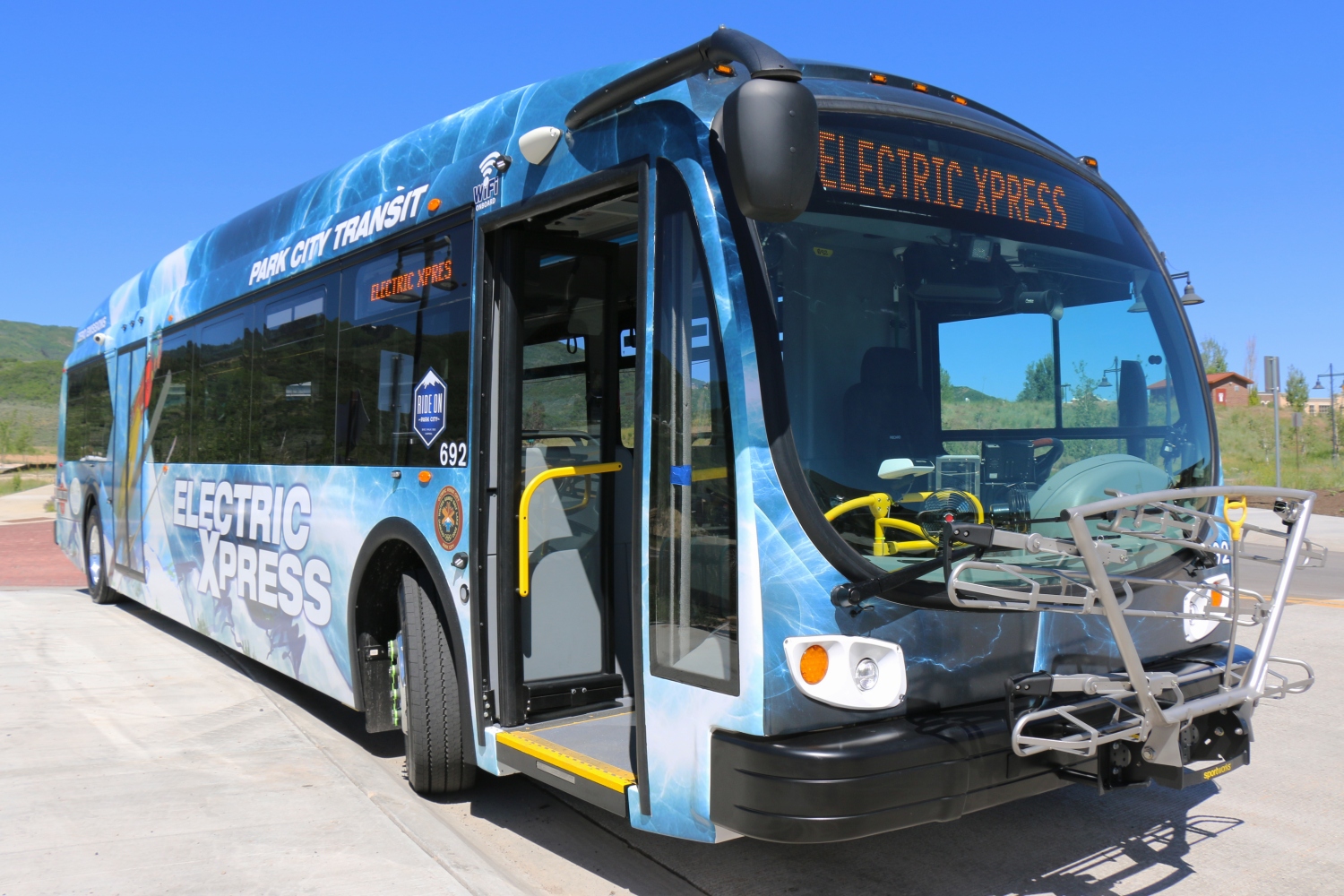 Incredible Shopping in Park City
Park City's beautiful historic Main Street is lined with colourfully painted buildings housing everything from bars and restaurants to quaint shops and art galleries full of tempting local treasures, perfect to explore when you're taking a break from the mountain. From chic and luxury boutiques to locally owned book stores and gift shops, Park City has endless shopping opportunities on Historic Main Street and through the rest of town.
And for those looking for a brand name bargain, Outlets Park City mall is a must-shop spot. Getting around is also a breeze, in line with Park City's sustainability mission, as you can hop on and off the free, zero-emission electric bio-diesel buses that serve all the key spots in Park City.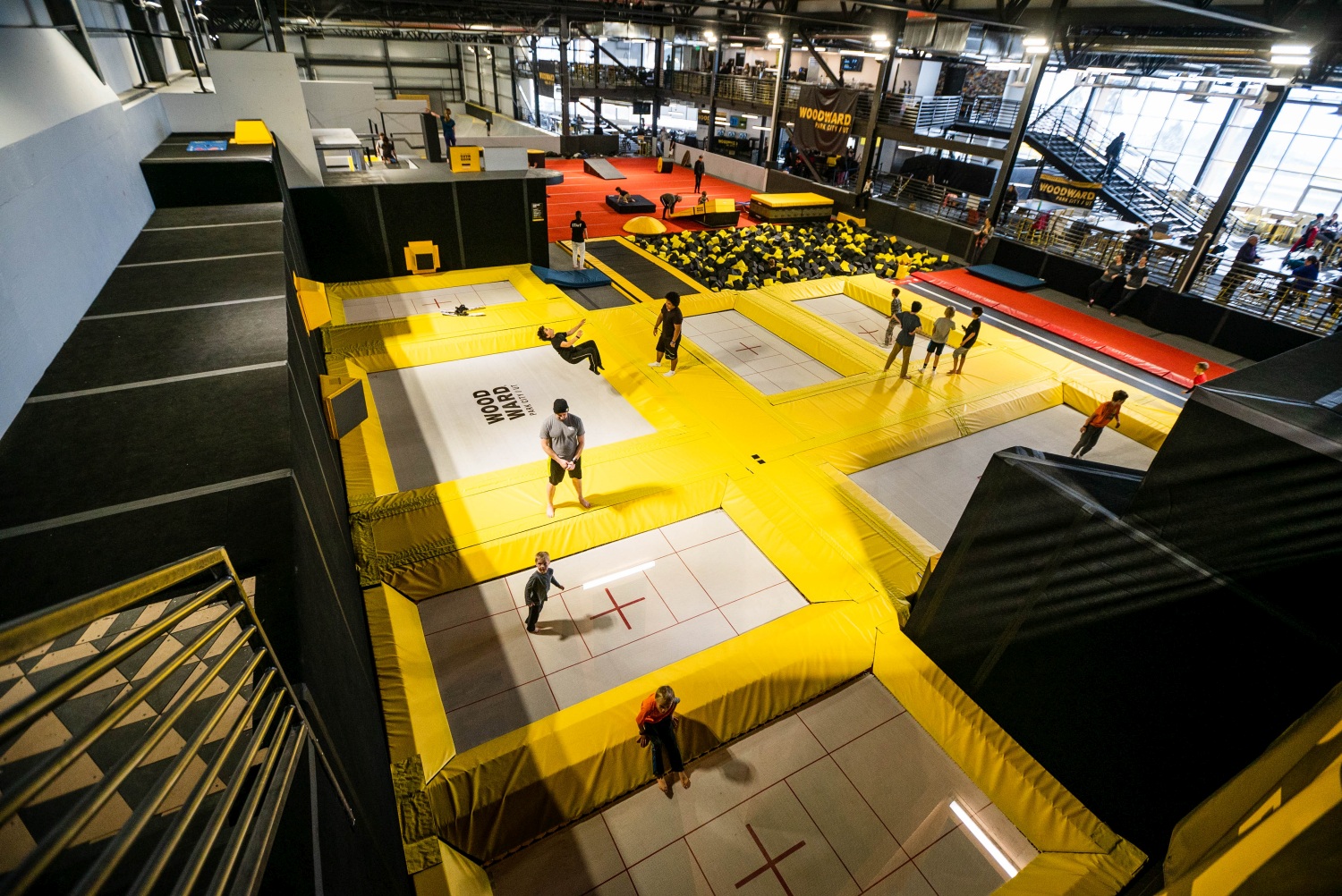 Things to do off the hill
Off the slopes, take a dog sled ride, zoom over the terrain on a snowmobile, or crunch the powder on a serene snowshoe hike and soak in incredible high alpine mountain views. There is as much fun to be had off the mountain if you're into more than just powder.
Some of the other activities on offer include mountain coasters, tubing, and magical hot-air balloon rides over the picturesque Wasatch Mountains. Not to mention taking some time out for a spa treatment or retail therapy in the town.
Woodward Park City, which opened its doors in 2020, is also worth a visit. It combines an indoor action sports hub with more than 60 acres of outdoor mountain parks and terrain zones to encourage growth and skill progression across a variety of action sports disciplines from skiing to skateboarding to BMX.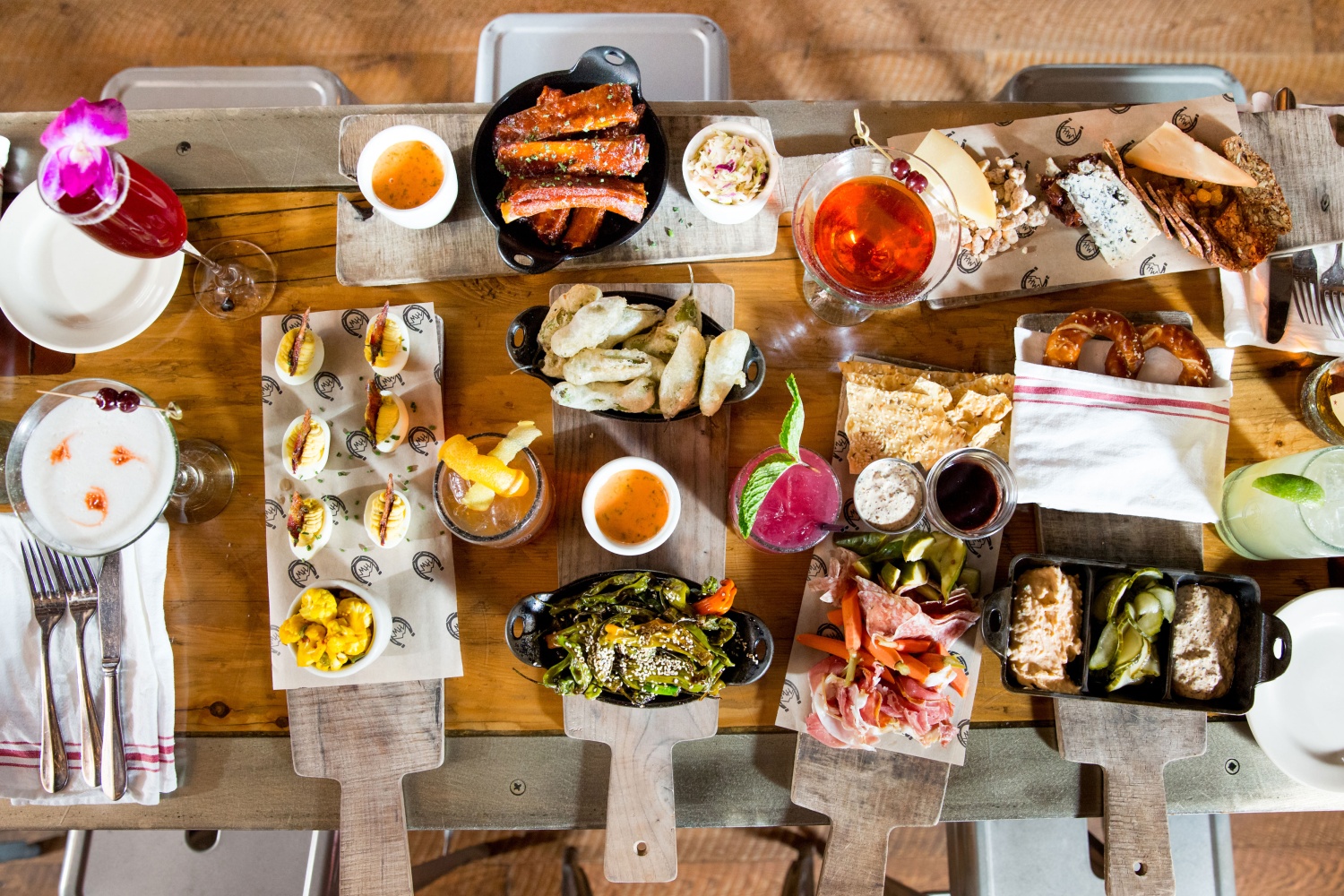 Dining and Après-ski in park City
The art of craft beers and spirits has long been a part of Park City's local traditions. Local brewers include Wasatch Brewery, Alpine Distilling and High West Distillery; so get ready to enjoy a huge range of top quality, local produced thirst-quenchers all over the town. A tour and tasting at the High West distillery is a must for whiskey lovers, as High West was voted distiller of the Year in 2016.
Foodies will be spoilt for choice here too both on and off the mountain. Along Main Street and beyond, are many award-winning chef-owned restaurants such as Riverhorse on Main, Handle and Twisted Fern. And many eateries have embraced the new normal for inside/outside dining with alpenglobes, igloos, yurts, and other inventive spaces popping up to create safe, enticing options.
And the cuisine has a real international flavour too, ranging from Mexican to sushi, Italian and French. There's even The Bridge, a Brazilian café and Flannagans, a family-friendly Irish pub.
Top après spots include the High West Saloon in Park City, the Après Lounge in Deer Valley and the Umbrella Bar in Canyons Village.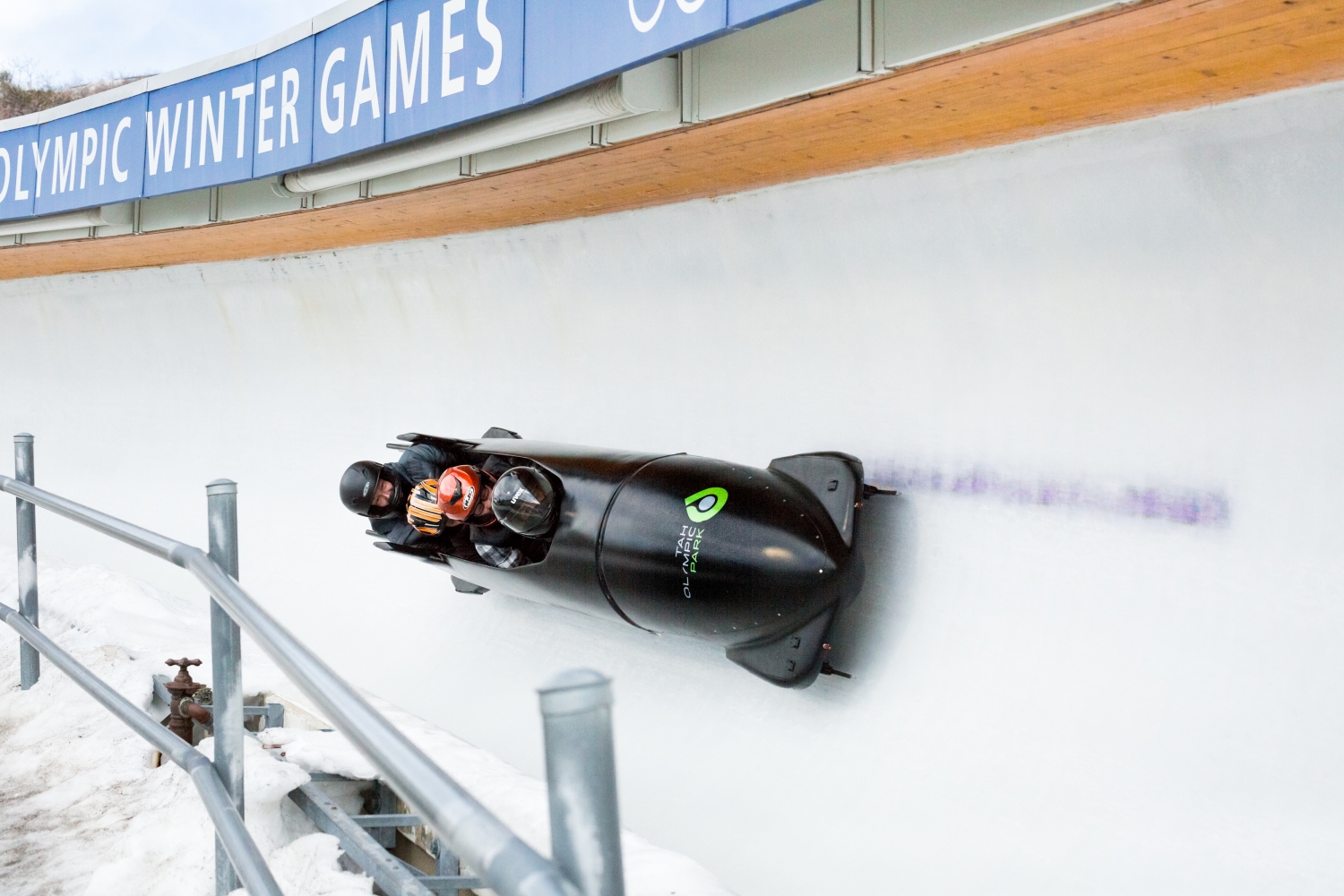 Park City's Olympic Legacy
2022 was the 20th anniversary of the staging of the 2002 Winter Olympics in Park City, Utah. During the Games, the Utah Olympic Park in Park City hosted bobsled, skeleton, luge and Nordic ski jumping events.
And as part of the ongoing legacy, you can experience the thrill of riding down the bobsled track in a four-person sled with a professional driver. You can also visit the Alf Engen Olympic Museum at the park featuring the history of skiing in the intermountain west and memorabilia from the 2002 Winter Olympic Games. Such is the enduring appeal and range of Park City's snow sports reputation, that the town is the HQ of the US Ski and Snowboard team, so you never know who you might be sharing the slopes with!
Where to stay in and around Park City
Whatever your budget, Park City hotels offers a range of accommodation options from high-end luxury to cosy lodgings, from ski-in/ski-out convenience to grand hotels with every possible amenity. Here are six of the best hotels for skiing in Park City, Utah: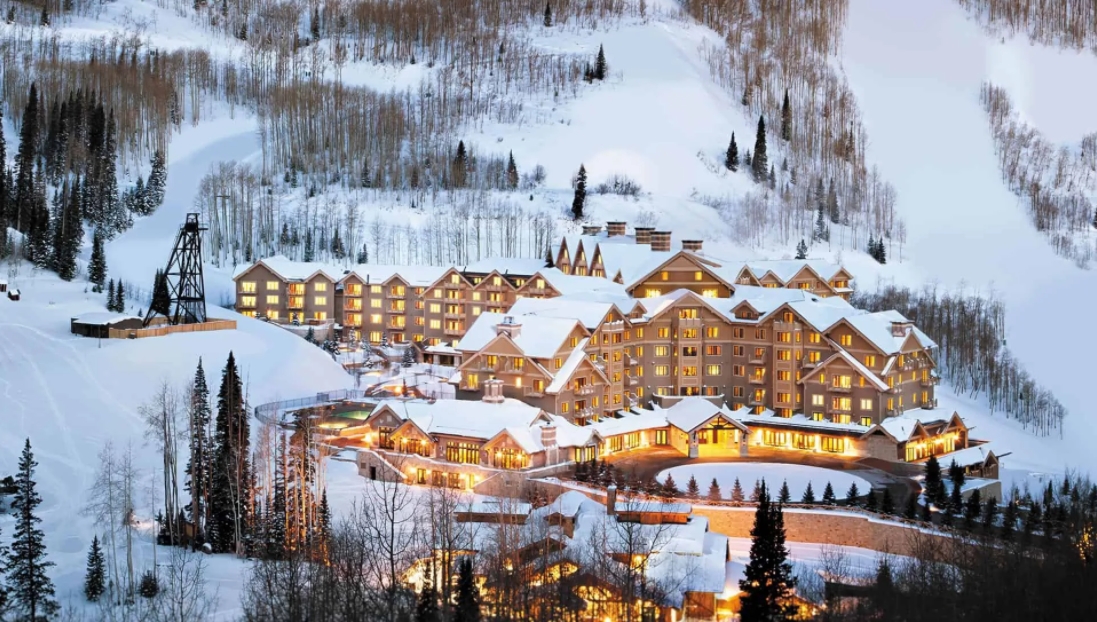 Montage, Deer Valley
Undoubtedly one of North America's most prestigious mountain lodges, the Montage offers ski-in/ski-out luxury with inspiring mountain views, just five minutes from Park City's Main Street. Its amenities include several dining venues and a 35,000 square foot spa.
The Montage Hotel at Deer Valley
The Chateaux, Deer Valley
Set in a complex of alpine-style buildings, this high-end hotel blends comfort and modern style. It's a minute's walk from Deer Valley Resort and a 3-minute walk from the closest ski lifts. There's an Italian restaurant, a relaxed lounge with a bar, and a ski shop, plus a spa, a 24/7 fitness centre, hot tubs and an outdoor heated pool. 
The Chateaux Hotel at Deer Valley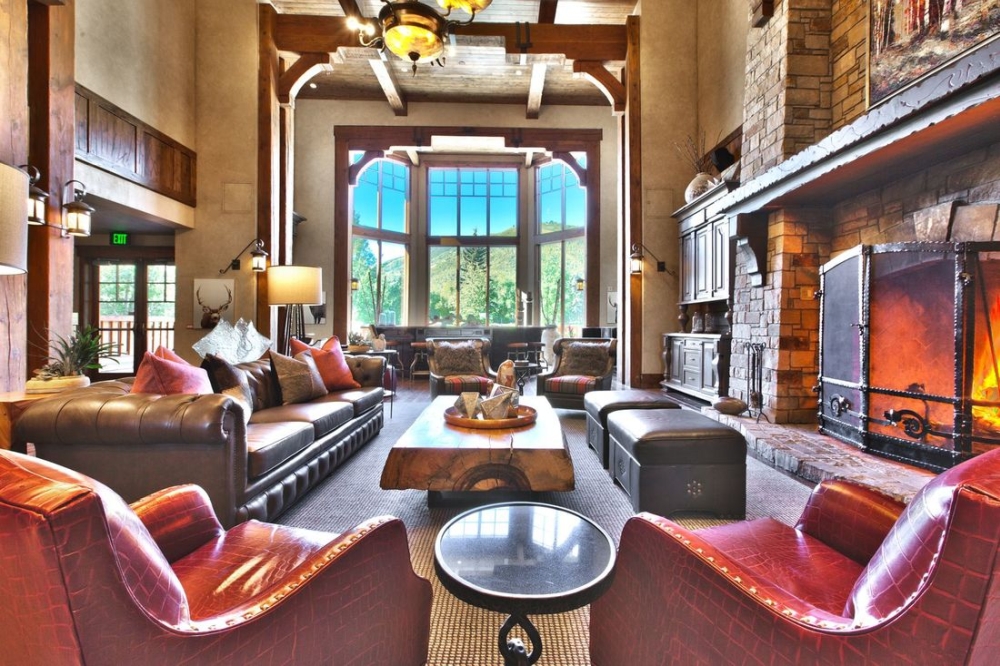 Hotel Park City
Right next to Park City Golf Course and its Nordic ski trails, Hotel Park City contains buildings which ooze old-world charm. Relax in front of roaring fireplaces and find some tranquillity after an exciting day on the slopes, either by treating yourself to some time in the spa, enjoying dinner in one of the hotel's two restaurants, or simply enjoying the fantastic views of the surrounding Wasatch Mountains.
Grand Summit Hotel, Park City
Now open again after a $15 million renovation, the Grand Summit is situated in the heart of Park City Mountain's Canyons Village. Featuring luxurious guest suites, the new RockResorts Spa and the First Tracks Café, this ski-in/ski-out property is now part of Vail Resorts' premium RockResorts lodging collection.
Grand Summit Hotel at Park City Mountain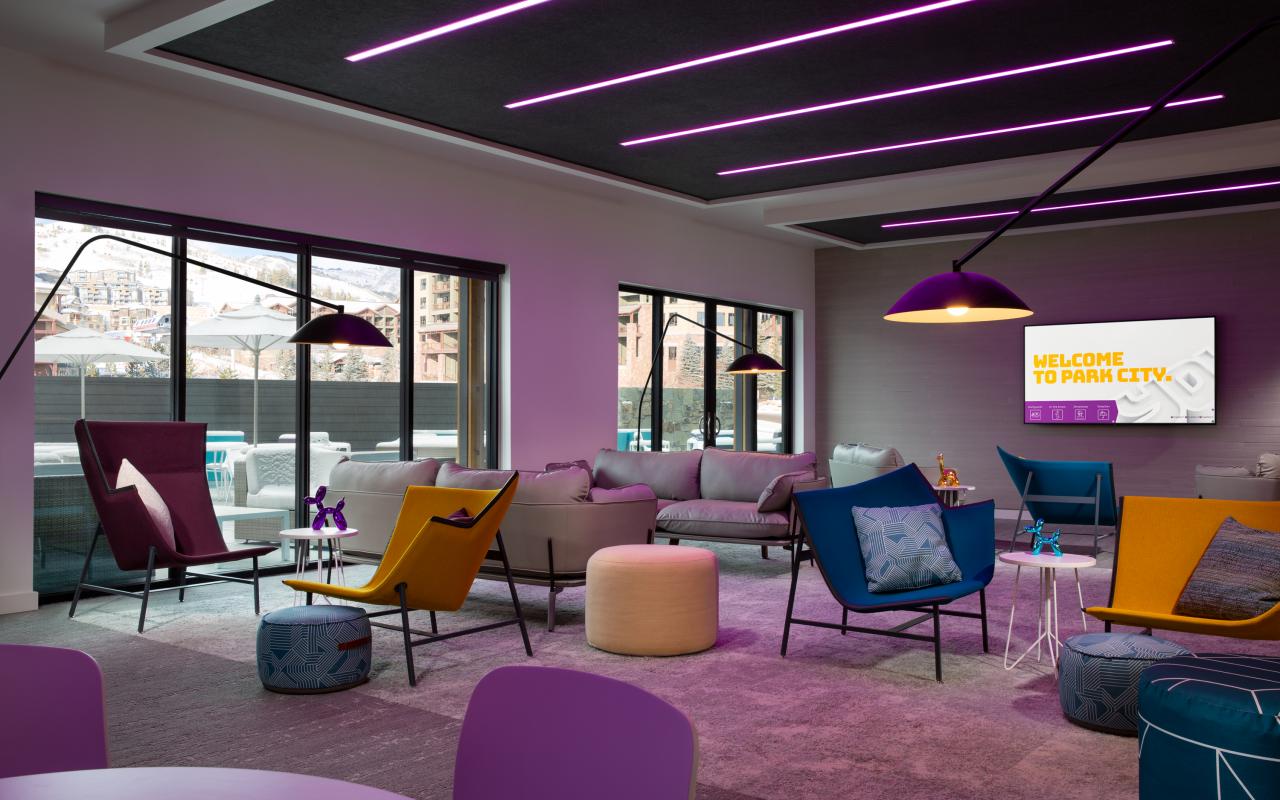 YOTELPAD, Park City
An ultra-modern building of residential condos in Canyons Village and walking distance from the Red Pine Gondola and Orange Bubble Express at Park City Mountain, these condominium residences include technology and design innovations that create affordable, liveable places to stay in the heart of the resort. The hotel even offers ski valets to take care of carrying your gear around for you.
Yotelpad Hotel at Park City Mountain
Park City Peaks Hotel, Park City
A favourite of UK visitors, Park City Peaks is a modern hotel that offers a stylish bar and restaurant (well-known for its wood fired pizzas), gym, inside/outside pool and ski rental shop in the lobby. The hotel also offers a variety of activities for when you're giving your ski legs a rest, from ice skating to yoga. 
To plan and book your ideal ski holiday to Park City and learn about Park City's commitment to sustainable tourism, go to visitparkcity.com/UK