What makes the dream ski town? We're not talking about touristy ski resorts here, but proper communities that just happen to have fantastic mountains on their doorstep.
Some are big winter destinations, some are local secrets, but they all have traits in common – a buzzy atmosphere all year round, unique lodges, great restaurants, lively bars and locals with a deep-rooted love for the winter wilderness.
These ten towns are gateways to the some of the best skiing and snowboarding in the world, with pistes for all abilities and miles of fresh backcountry to sink your teeth into. We also scored insider tips from their snow-loving residents, from secret bars to the best off-piste.
Not everyone can up sticks and move close to the mountains to indulge their passions full-time, but we can all dream, scheme and plan: when the time is right, these are the best ski towns in the world to move to.
Energetic Banff is a town of two halves – there's lively downtown, all restaurants, quirky bars (drink at Wild Bills if you fancy spotting some real-life cowboys) and shops peddling the latest snowsports threads. But look up and you'll quickly remember you're in the heart of Banff National Park - the Cascade mountains loom on the horizon.
Walk a mile in any direction from the town centre and you'll find yourself in a wilderness still inhabited by wolves and bears, not to mention hardcore skiers and snowboarders baying for fresh powder. A Tri-Area lift ticket gets you access to the three excellent ski resorts surrounding the town - Sunshine Village, Mount Norquay, and Lake Louise – which in total, boast an epic 7,500 acres of skiable terrain.
Banff attracts a lot of tourists all-year round - Lake Louise is one of the most visited sites anywhere in the Rocky Mountains - but there's a proper local scene here too. You just need to stay long enough to truly appreciate it. Read our Banff ski resort review for the full lowdown.
Why the locals love it: Roz Webster lived and worked in Banff and loved "the best off-piste I've ever skied, snow right until May, and a real sense of community. Oh, and elks regularly walking down the street!"
Top tip: Try Banff's hot springs, which are perfect for soothing tired ski legs.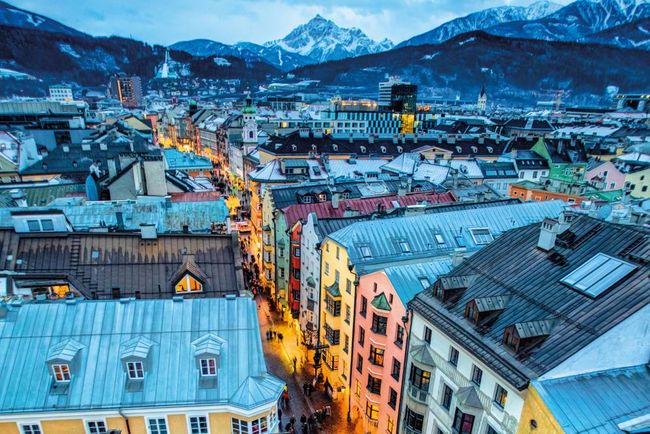 Photogenic Innsbruck is far more than a pretty European city. The capital of Austria's Tyrol region is a vibrant place to explore year-round, with a plethora of interesting museums and a buzzy nightlife scene. Come winter, you'll also spot people in full ski gear wandering around the shops armed with with their boards or skis: it's that easy to head into the mountains here.
In fact, there are no fewer than thirteen ski resorts in the immediate vicinity of Innsbruck, from the freeride paradise of Axamer Lizum, to the family-friendly Rangger Köpfl, and since the introduction of the Ski Plus City Pass a few seasons back, all of them can be accessed on a single lift ticket.
Perhaps the best of all is the Nordkette ski area - after all, how many cities allow you to ski literally from the city centre? Take the funicular all the way up to 2,256 metres and you'll find a sizeable ski area with steep slopes and an excellent terrain park. You can read our full review of Innsbruck's ski resorts for the lowdown.
Why the locals love it: Michael Freymann of SpurArt hand-makes custom skis. "It's the mountains and people that make Innsbruck. Tyroleans are really special characters, very polite!"
Top Tip: "Go for pizza at Ristorante Pizzeria Sapori," recommends Michael.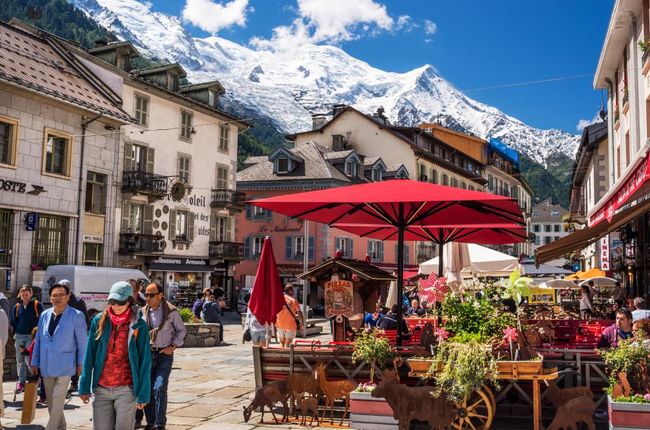 Chamonix regularly tops the charts for its fabulous ski terrain. This is a skier and snowboarder's paradise, where one lift ticket gains you access to 11 ski zones and hugely challenging and varied backcountry. And if that's not enough, it's a short car journey over the borders of both Italy and Switzerland if the mood takes you.
However, Chamonix is more than a ski hub – unlike a lot of French resorts, this is a proper working town with a charming, cobbled centre, plenty of packed bars and a population sprinkled with international snow lovers who quit the rat race and moved to the mountains. It's not uncommon to find startup founders chatting to pro skiers by the fire in Vagabar.
Chamonix is where French ski instructors train, and where many people earn their mountain guiding qualifications. It's also one of the climbing capitals of Europe in the summer, and the centre of the continental BASE jumping and wingsuiting scene. It's nothing if not gnar. But it's also an incredibly liveable town, and one that you definitely don't need a death wish to enjoy, despite its fearsome reputation.
Why the locals love it: Camille Jaccoux, of Black Crows skis, says "this is a historical place with people from all over the world, and in minutes you can be on the Mont Blanc Massif."
Top Tip: "Head up the Aiguille du Midi lift and you'll find yourself in big, wild mountains," says Camille.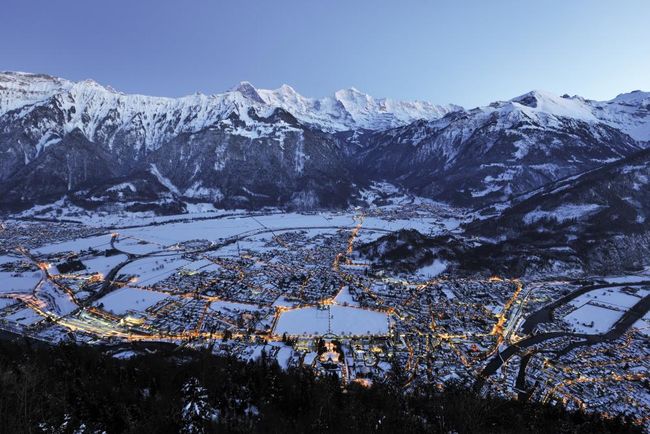 Beloved by the Victorians, Interlaken remains equally popular with to this day, thanks to its fairytale surroundings. The town is often upstaged by its spectacular setting on the shores of Lake Thun and Lake Brienz, but it's also home to a handsome city centre with an elegant vibe – expect restaurants and café culture rather than party bars along its main street, the Hoheweg.
The town attracts its fair share of tourists, but is still cheaper to live in than any of the incredible surrounding ski resorts - Grindelwald, Murren, and Wengen are close by, and Zermatt, at the base of the Matterhorn, isn't far away either.
Why the locals love it: "Interlaken is a wonderland in winter on and off the slopes," says ex-professional ski racer Fabrice Mühlheim
Top Tip: "Ski the beautiful Axalp area above Brienz," says Fabrice. It offers arguably the most stunning views of an already stunning region.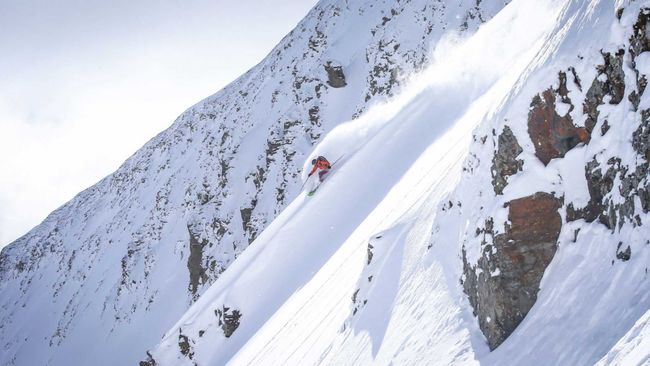 If you're a bit of a dirt bag at heart, this is the outdoors capital for you. Bozeman is proud to be both a proper working town and Montana's adventure capital, and is packed with climbers, hikers and skiers all year round. Home to several large outdoor companies, as well as a growing tech scene, the city's historic downtown marries an old-fashioned rancher vibe with a new wave of hipster brewpubs.
If the centre of Bozeman is brilliant, leaving town is even better – the city sits just north of the enormous Yellowstone National Park in the Rockies, and local ski resorts Bridger Bowl and Big Sky are within easy spitting distance. Both are big mountains, offering incredible backcountry access, but neither attract the big crowds you find in Colorado, or the resorts around Lake Tahoe. In fact, the locals like to joke that the only short skiing lines in Montana are the ones for the lifts.
Why the locals love it: Kevin Dean, of Bozeman Ice Festival, says: "Bozeman is a true winter sports community with some of the steepest in-bounds ski terrain in North America."
Top Tip: "Check out Bridger Brewing pub for great beer and pizza," recommends Kevin.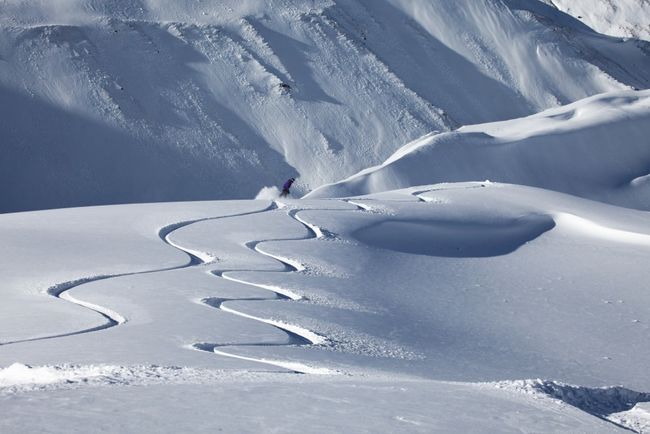 The town of Wanaka on New Zealand's South Island may only have a population of around 8,500, but it still feels like a 'proper' town. Partly this because the area around it is so comparatively empty, but it's also down to the impressive community spirit which makes this one of the coolest places to live anywhere in the southern hemisphere. Well, that and the lakes, mountains, and excellent skiing around it.
Quirky pubs and tasty restaurants abound in the town itself, but it's really all about Wanaka's backyard during winter. The season runs from June to October, and most visitors base themselves in town so they can take advantage of all the nearby ski areas: Cardrona, Treble Cone and Snow Farm, all of which are a 30 minute drive away.
If you're feeling adventurous, there's also head Soho Basin, a tiny, boutique cat-skiing operation set in impressively punchy terrain, and for true locals, there are the club fields - rickety single rope-tow operations run by local ski clubs which offer access to some of New Zealand's most remote slopes, and all-but-guaranteed powder.
Why the locals love it: Local pro snowboarder Stef Zeestraten says: "We have the ultimate backyard playground, especially when it's covered in powder!"
Top Tip: Head into Mount Aspiring National Park, recommends Stef. It's home to some of the best ski touring anywhere in the southern hemisphere.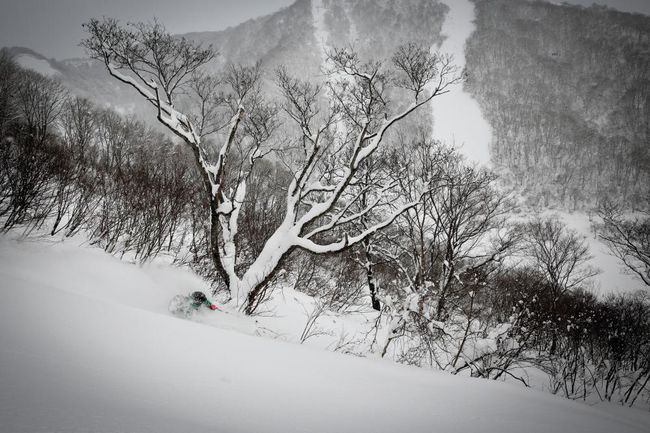 Skiing's just a little bit different in Japan, and comes with a whole new vocabulary - you'll be cutting through deep powder under juhyo – the famed famed snow-clad trees known as 'snow monsters' - sipping sake for après and relaxing in onsen (a traditional hot spring bath), rather than a sauna.
Japan's winter towns are firm favourites with skiers looking for a unique cultural experience, as well as skiing that's like nothing else on the planet. Niseko is actually made up of a few smaller villages, the most popular of which is Hirafu, which is home to plentiful hip hangouts, from Australian-run pubs to Japanese whisky bars.
Neighbouring Mount Niseko's four massive ski areas (all accessible with one lift ticket) are guaranteed to feed your powder addiction - if you haven't heard of the unique meteorological system which ensures than this part of Japan is always blanketed with powder, then you're probably reading the wrong magazine.
Why the locals love it: Local resident Conor Beamish says, "as well as the insane snow, Niseko makes a lively base, with a great culture and amazing food."
Top Tip: "Try Tamashii bar if you want to drink with the locals" says Conor. Or seek out the famously hard-to-find Gyu+Bar, a bar so ice-cool you have to access it through a fridge door.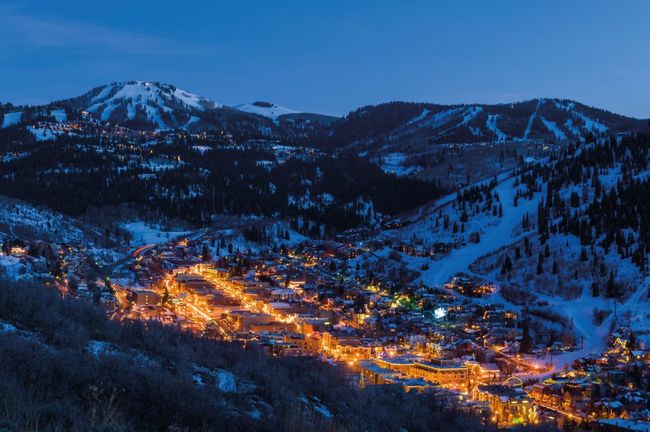 It's no surprise that the permanent home of the US ski team is a stellar winter destination. Park City is a mecca for snow-sports lovers, but this is a town that has more to its identity than skiing. The world-famous Sundance Film Festival rolls into town every January, but the cultural scene is lively and happening all year round, with local venues welcoming far more than just the standard cheesy ski resort covers bands.
Like most of the settlements in Utah, Park City was founded by Mormons, and the church's influence is still visible on the architecture, but this isn't a dry town, by any means. In fact, food and drink is perhaps the thing the locals take most seriously after skiing. Whether you want to drink with the locals in the High West Saloon (perhaps the only ski-in distillery in the world) or check out the farmer's market on Wednesdays, you can be assured that the quality will always be first rate.
Just make sure you don't eat too much to enjoy what's best about this ski town - Park City Mountain Resort, right on the city's doorstep, is one of North America's best-groomed ski areas, offering incredible terrain parks, a world class halfpipe (which hosted the 2002 Olympics) and lots of family-friendly facilities.
Why the locals love it: Freeskiing slopestyle world champion McRae Williams says: "Great snowpack, great eats and you can even ski right to Main Street." Which just about sums it up!
Top Tip: "If you're looking to explore the local après ski scene, The Corner Store at Park City Mountain is your spot," says McRae.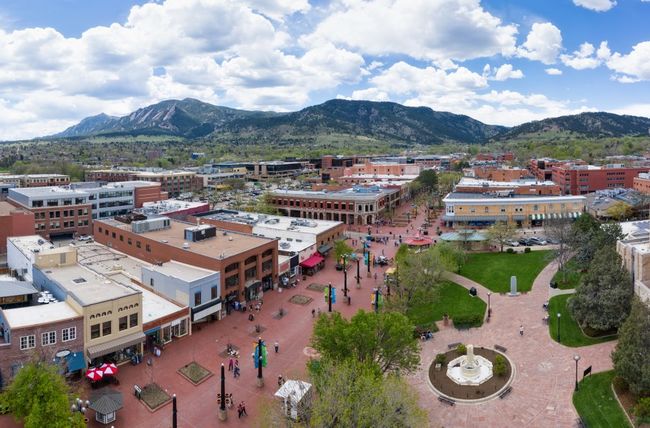 Boulder is best known as a year-round mountain town, but it sneaks onto this list of the world's best ski towns, because although the immediate vicinity might be more famous for summer activities, it offers access to a huge range of world class resorts: Vail, Aspen, Breckenridge and Copper mountain are all reachable within a few hours driving, while the local hill, Eldora, is just 40 minutes from downtown.
Despite the proximity of the mountains however, the city's main selling point, however is that it's not your typical mountain village. You might find a few chocolate-box cute chalets here, but you'll also find a world-class university, a buzzy music scene, and some of the best brewpubs anywhere in the US.
It tells you a lot that the Brewer's Association, the US group which represents the craft beer industry nationwide, has its headquarters in Boulder. And it's not just them - Warren Miller films, skiing's answer to Universal Studios - are also based in the city, as is Ski Magazine, one of the country's longest-running winter-sports publications.
Why the locals love it: Ginger Kern, who's lived in Boulder for 6 years, says: "Boulderites don't start conversations by asking, 'so...what do you do?' because we know that who a person is in their day job merely scratches the surface."
Top Tip: After a good, long hike, visit Corrida to refuel and spoil yourself on its mouthwatering tapas, and for the best rooftop views of the sunset over Boulder's Flatirons - the iconic, reddish-brown foothills.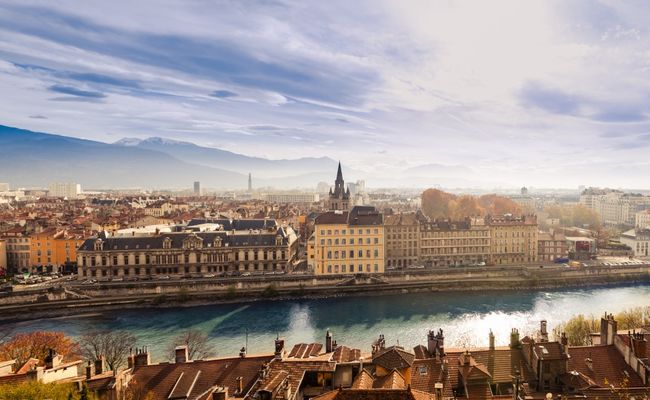 For many visitors, Grenoble is just a place you fly into, or pass through, on your way to one of the nearby mega-resorts of Alpe d'Huez, Les 2 Alpes, or Serre Chevalier. Yet that's precisely what gives it its charm. The city boasts a beautiful historic centre, with neo-classical grandes avenues, picturesque parks, and a bastille, reached by a cable car. But despite these attractions, it's not a major tourist destination, meaning that all of this remains relatively unspoilt.
Meanwhile, the mountains in the immediate vicinity of the city are home to a whole load of hidden gems. The resorts of Chamrousse, Les 7 Laux and Lans-en-Vercours might not be large enough to tempt big tour operators, but they're perfect for day trips, offering hugely varied terrain just 45 minutes from the centre of town.
If you feel the need to ride bigger mountains, you can reach Vaujany, the closest village of Alpe d'Huez, in just over an hour, with Les Deux Alpes and the freeride paradise of La Grave just a little further away. There's a reason French skiing giant Rossignol is based in the town's southern suburbs - this must be one of the best testing grounds anywhere in the world.
Why the locals love it: "It's a proper town, with all the bars, clubs, galleries, restaurants and everything you'd expect but you can look out your window, see what the weather's like in Chamrousse and be up there in 40 minutes," says Florian Laws, who grew up in Grenoble.
Top Tip: Tucked away down a back alley just off Boulevard Gambetta is SpaceJunk, an art gallery dedicated to showcasing the best in ski and snowboard-inspired street art. A great way to fuel your stoke in an urban setting.