Sponsored content
With more than 300 days of sunshine a year and some of the lightest, fluffiest snow on the planet, Colorado has the power to make skiers' dreams come true. Whether that's finding the perfect powder run, or experiencing an unforgettable American West adventure, Colorado is a winter destination for visitors of all ages and backgrounds.
Its high altitude and dry climate are famous for creating the soft-dry powder skiers desire, and this ski season has been no exception. Colorado ski resorts opened even earlier than usual this winter because of the fantastic quality (and quantity!) of snow on the mountain.
The state has some of the world's top-rated and most popular ski resorts and, from hot springs to horse-drawn sleighs, from craft breweries to road-trips, Colorado's ski towns all have their own distinctive character, ensuring you'll find something unique wherever you go. The sheer variety you'll find here will keep you coming back time and time again. 
Colorado is well connected with the rest of the US and major international destinations. Situated in the middle of the country with nonstop service from more than 190 domestic and international destinations, Denver International Airport is a great jumping-off point for visiting other places. Plus, getting there direct from the UK is a breeze with twice-daily non-stop flights with British Airways and United Airlines. 
Access to ski resorts in Colorado is easy with shuttle services and buses. Colorado also offers nine regional airports.
And if you fancy taking your ski trip to the next level and incorporating a city break too? Denver is a fantastic choice satisfy your metropolitan cravings. The Mile High City (so called because it sits at an altitude of a mile above sea level) offers a great range of museums and art galleries, plus shopping and top restaurants and bars for foodies. Don't miss a visit to the impressive Colorado State Capitol building and a wander around City Park, which offers spectacular mountain views, serene lakes and is the location of Denver Zoo. 
One thing Colorado's ski towns all share is charm, luxury and amenities, from great après-ski to fine dining for the sophisticated traveller, but it's the unique Colorado culture and laid-back approach to winter that has skiers and boarders coming back year after year. 
With 28 ski areas to choose from, you really are spoilt for choice, so here are eight of the best ski towns in Colorado: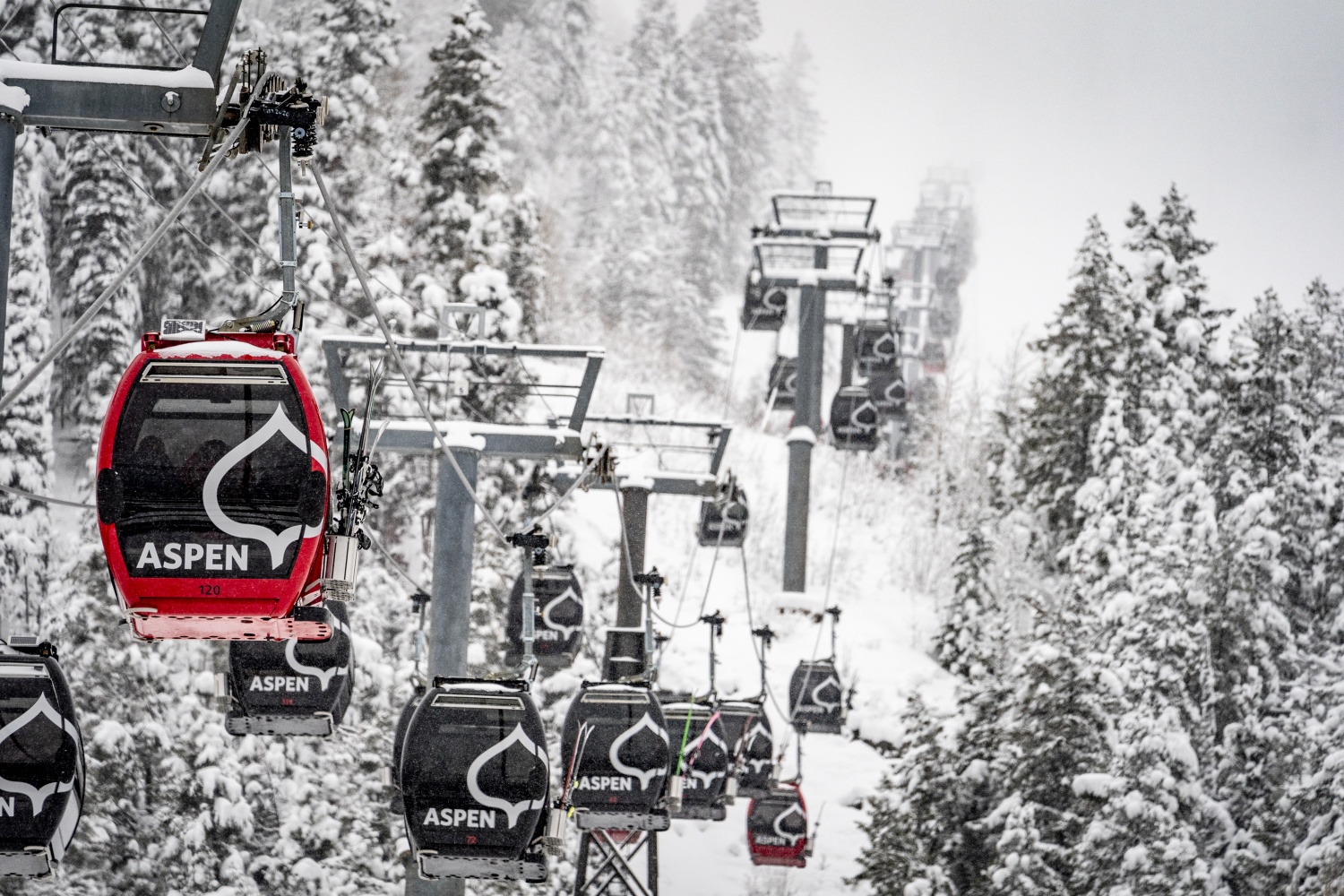 Aspen
Aspen Snowmass resort is actually four mountains, two towns, and endless opportunities to connect—with nature and sport, and a community that harkens back to its mining history, placing art and culture at its heart and with high-end resort and dining options to feed the body as well as the soul. The quartet - Aspen Mountain, Buttermilk, Aspen Highlands and Snowmass - all on the same lift pass, and between them offer more than 5,500 acres of skiable terrain.
Snowmass offers a huge choice of terrain, as it's larger than Aspen mountain, Buttermilk and Aspen Highlands combined. No matter if you're heart lies in the powder on on the groomers, this is a must-ski area of Aspen. Plus, Snowmass Village offers great shopping, dining and accommodation options, as well as top events and experiences, from the spectacular light show of Snowmass Luminescence to trying your hand at ice climbing. 
Aspen is one the world's premier ski towns, offering great ski options for experts and beginners alike with everything from challenging pistes and backcountry, to laid-back groomers and loads of choice for the perfect ski school. 
A former silver-mining boom town, it retains much of its elegant Victorian-era architecture, tastefully renovated and housing many upmarket hotels, high-quality restaurants, and chic boutiques, making it one of Colorado's most scenic ski towns. The town also has an ice skating rink, cinema, two theatres, and even an opera house.
Plus, Aspen is a fantastic resort for art lovers. The innovative 'Art in Unexpected Places' program run by the Aspen Art Museum (which is also well worth a visit) and the Aspen Skiing Co. makes art accessible to all visitors through on-mountain and in-resort instillations, and on lift tickets and passes. Keep your eyes peeled throughout the resort to spot them all. 
It's altogether a very different class of resort than most mountain ski villages, and yet it's welcoming to all-comers.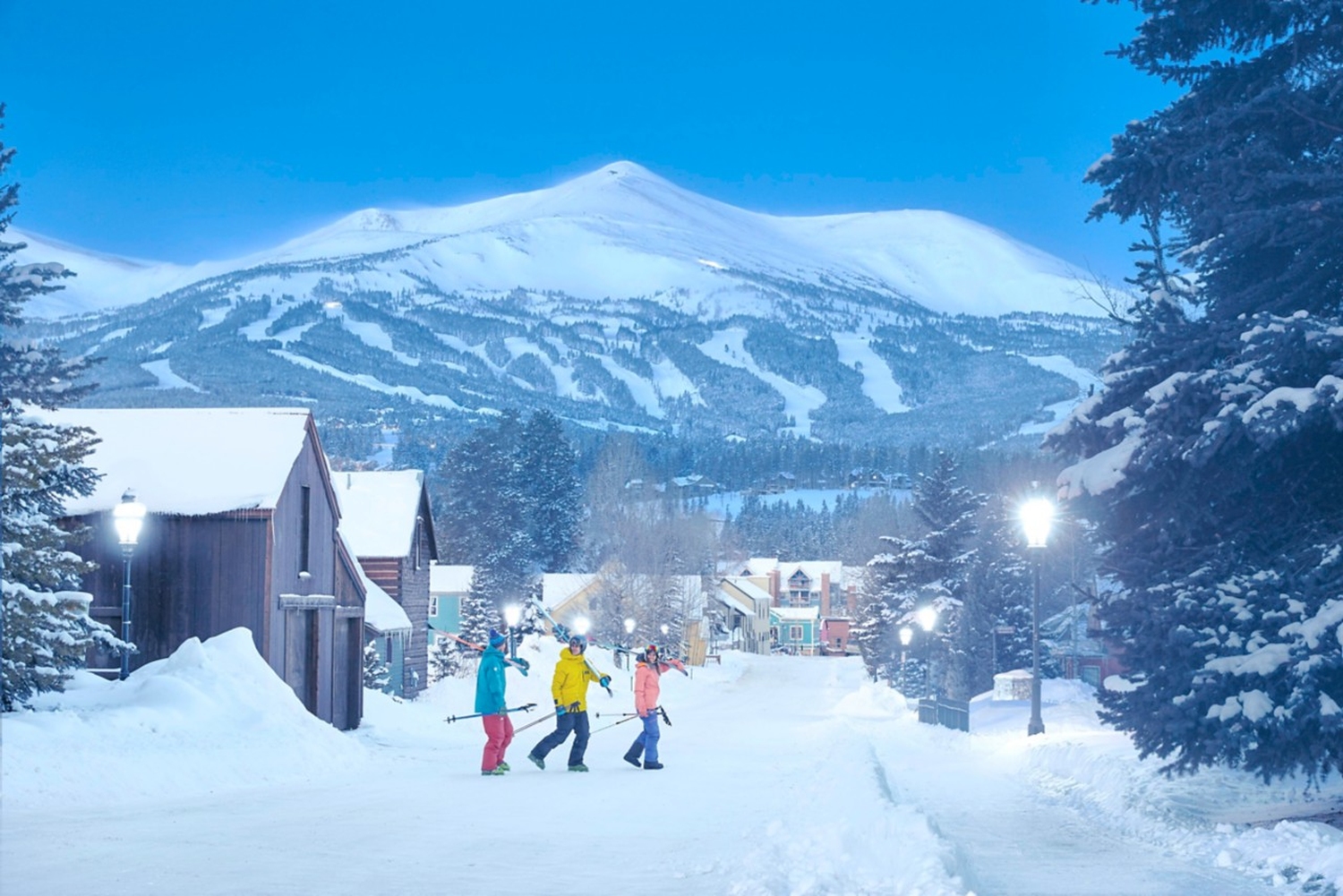 Breckenridge
This cool historic town features a preserved multi-coloured Main Street buildings, big peaks, moguls, trees and family friendly. Breckenridge ski resort, affectionately known as 'Breck', teams big mountain views with vintage cool mountain town charm. What started as a base camp for miners during the Gold Rush in the 1800s, is now a vibrant mountain town; its historic Main Street runs directly through the centre of the town of Breck, with the ski area's Five Peaks serving as its backdrop. 
With an abundance of slopeside accommodations, ski-to-town trails and the BreckConnect Gondola, the connection between mountain and town is seamless. It's like the entire town of Breck is practically ski-in, ski-out. Indeed, you can ski from the top of North America's highest chairlift directly into town for après!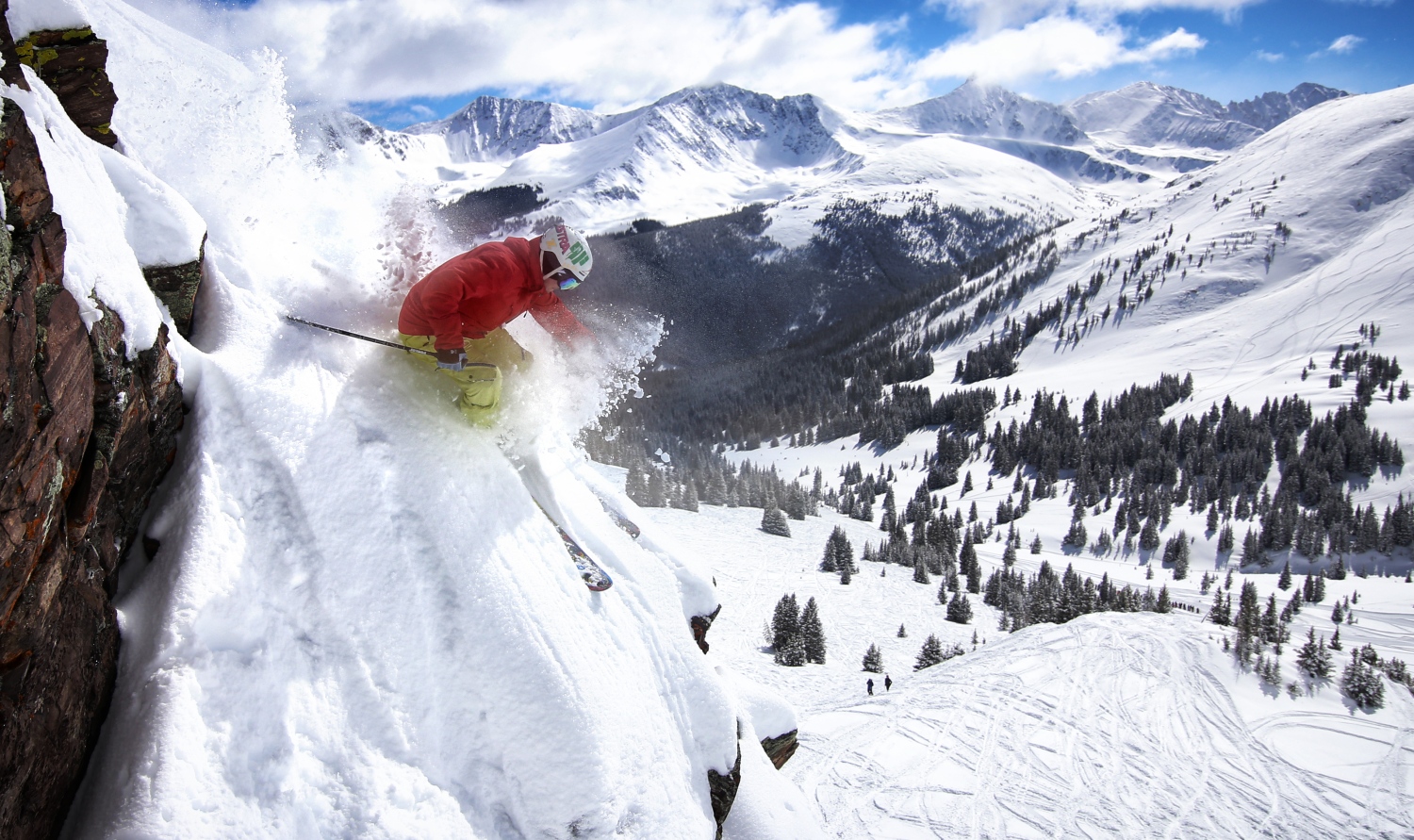 Copper Mountain
Copper Mountain ski resort is a relatively new development, although the mountain itself is, of course, as old as the hills! The ski area has been in operation since 1972, but without an established base-area village it lacked true resort atmosphere for quite some time, functioning instead primarily as a day-trip ski area. 
Clever planning and massive investment have helped inject life and soul into the resort and nowadays this is one of the most modern and cutting-edge ski resorts in North America. From extensive terrain for beginners to steep glades, inbounds cat skiing on Tucker Mountain, and a superb snowpark set-up, the 2,490 acres of terrain will please all abilities. It's also within convenient reach of Denver, making it one of the most accessible resorts for Brits visiting the States.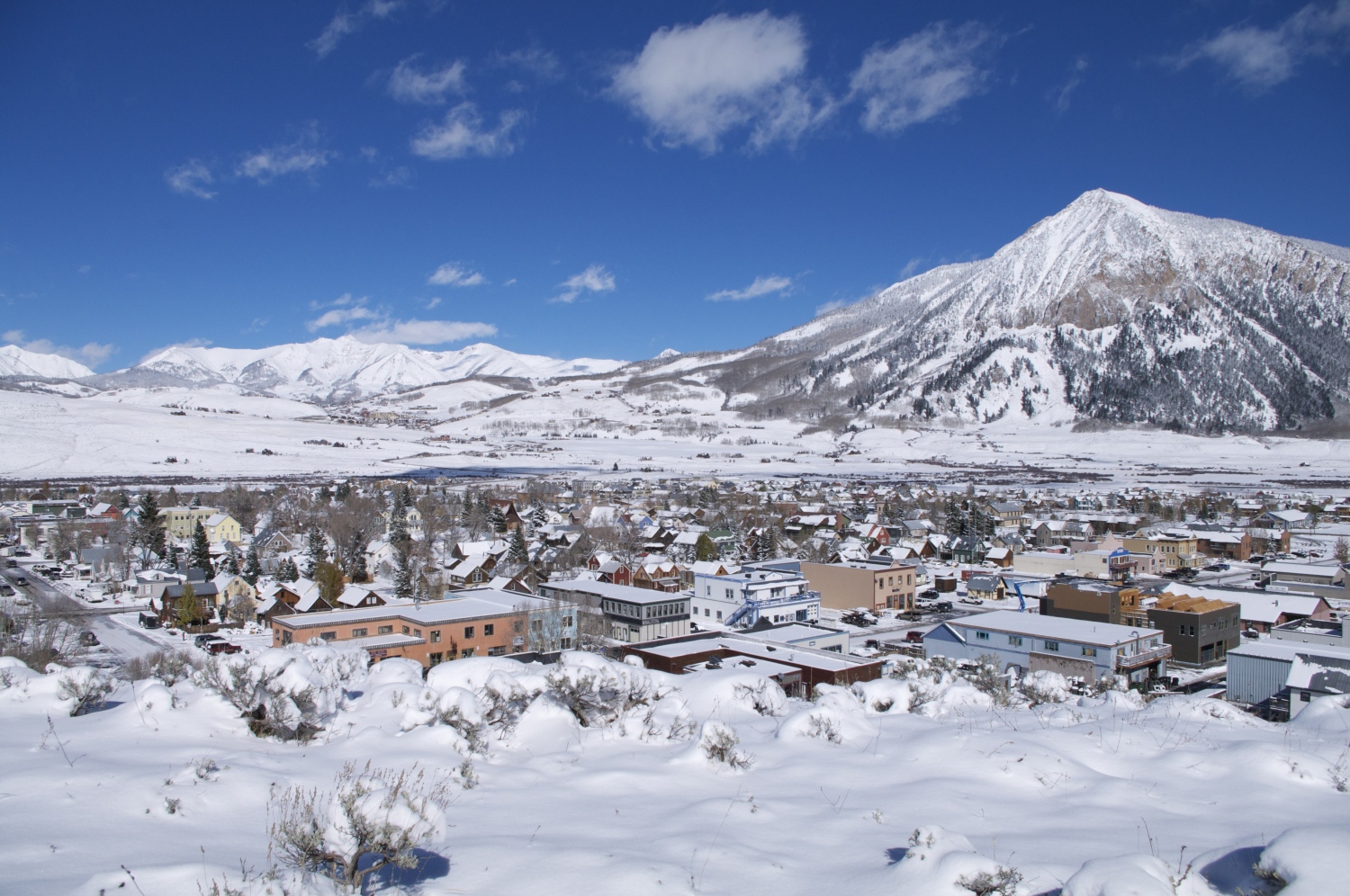 Crested Butte
There are few places that can still be called a real Colorado ski town, however Crested Butte is one of them. There are no traffic lights, no chain stores and no high-rise buildings, just the meticulously preserved false-front buildings reminiscent of its mining past. Yet you'll quickly see there's no shortage of entertainment and dining options - all run by some of the most welcoming people you'll ever meet. 
Quirky and 'out there', the resort is also known as the birthplace of in-bounds extreme skiing. Especially wonderful for more advanced skiers, it offers something for any ability level, along with sweeping views, unique dining experiences, and the freedom to express yourself. You'll find everything from steep cliffs to skiers in tutus, plus exciting events like Ski Town Breakdown and the Al Johnson Memorial Telemark Race.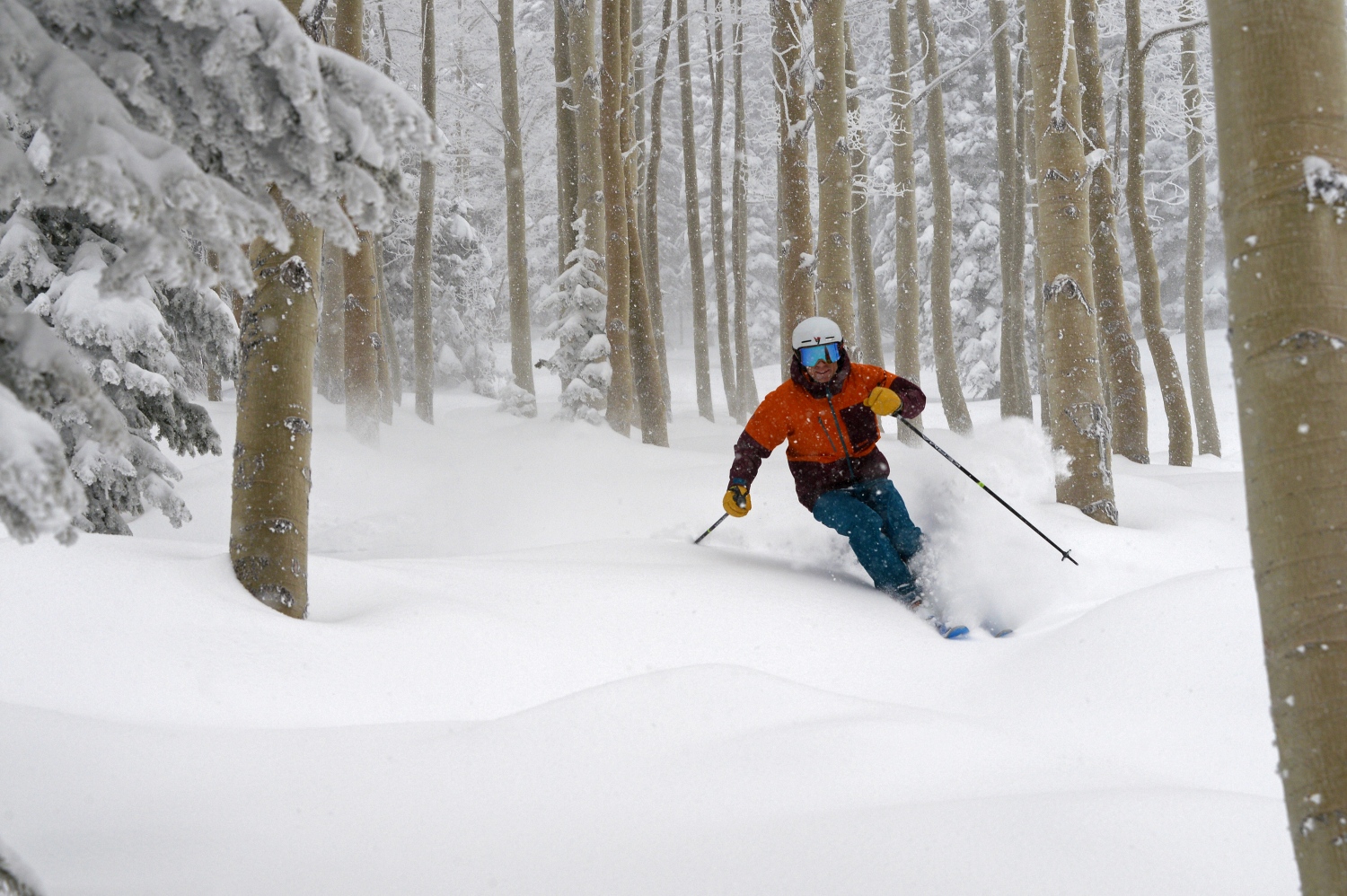 Steamboat
More than 100 Olympians have called Steamboat home since 1961. With its roots in frontier cattle-ranching, the core of which the town still retains today with its authentic ranching vibe, the resort, around 250km northwest of Denver, has developed a well-deserved reputation as a good old fashioned, unpretentious and friendly Western-style mountain town, with a welcoming and fun-filled atmosphere. There are over loads of bars and restaurants around the mountains and the resort base area, plus many more in nearby Steamboat Springs.
Home of the trademarked Champagne Powder™ snow, Steamboat ski resort boasts terrain for both beginner and expert, including steeps, deeps offering fantastic backcountry skiing, wide open cruising runs, and is also world-renowned for its tree skiing through glades of evergreens and aspens. Alternative attractions and off-slope activities include horseback rides across the snow-covered Yampa Valley - cowboy hats optional - or relaxing soaks in the Strawberry Park hot springs.
Telluride
Telluride ski resort, in the San Juan mountains of south-west Colorado, is still fairly new to ski tourism, opening its slopes in 1972. Another old gold- and silver-mining town, filled with history and with many lovely Victorian-era buildings, it's relatively upmarket, yet unpretentious. As well as the wealthy, the place has a strong hippy-ish, alternative streak. It's a great place to stroll around, with enough shops, cafés, bars and restaurants to offer variety, without ever feeling too sprawling, or lacking in soul. 
But it's something uniquely 'Telluride' that tips the town over from attractive to must-visit. The combination of the lovingly-preserved historic buildings nestled amongst the soaring snow-covered peaks draws photographers and admirers here to try and capture the essence of this authentic Colorado mountain town. 
The town is quite remote, making it a proper destination resort rather than one for weekend visitors, resulting in uncrowded ski slopes and negligible lift queues. That being said, Telluride has great public transport links and a gondola that takes visitors quickly from the historic town centre, up to the Mountain Village where most of the accommodation (90% of which is ski-in ski-out) and start of the ski trails are located. This gondola is the first and only free public transport system of its kind in North America. 
The town is also accessible via two airports, Telluride Regional Airport, which is only six miles away from the centre of town, and Montrose Regional airport, which is 65 miles away. 
The ski area is relatively small but with a good all-round variety of terrain. Novice, intermediate and advanced skiers' sectors are safely segregated, yet all are within easy reach of one another - perfect for lunchtime meet-ups.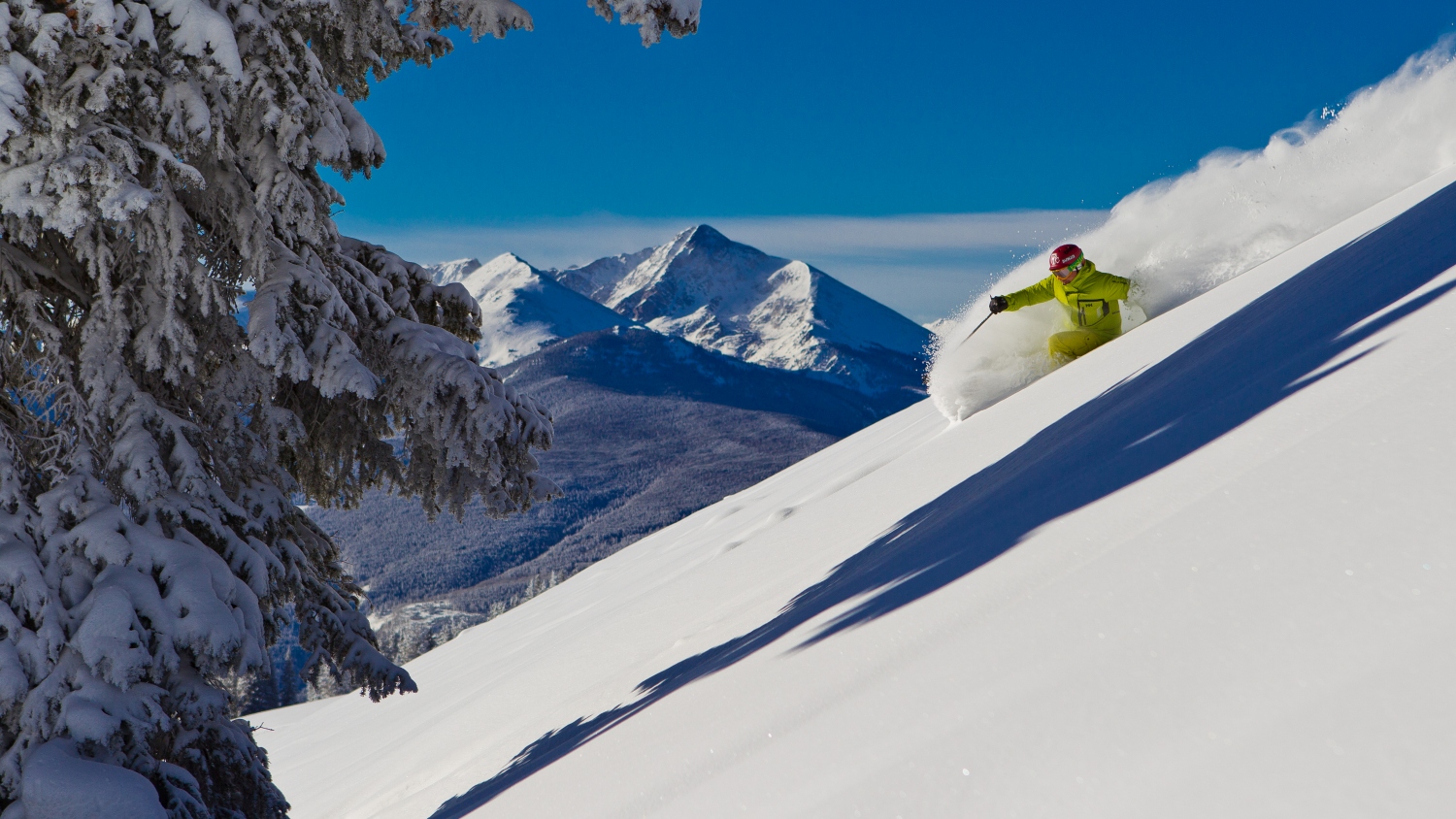 Vail
This purpose-built resort community has more terrain than any other mountain in Colorado and is one of the largest resorts in the world. With an average annual snowfall of just under nine metres across its 5,317 acres and 195 trails, Vail's varied terrain is hugely enjoyable. Split almost 50/50 between beginner/intermediate and expert, from its impeccably groomed cruising pistes and family-friendly adventure zones, to its adrenaline-boosting moguls, pristine tree skiing and legendary 'back bowls', all served by fast lifts - several of which are being upgraded this season. 
In fact, the mountain is so large and diverse, that you can ski a different section every day of your holiday, making it the perfect destination for day after day of ski adventure. Explore new terrain every time you hit the mountain, from miles of sweeping pistes to heading off the beaten track and into the powder. 
Team that with a wide range of smart accommodation, including out-and-out luxury for the high rollers, plus a buzzy, lively town with great dining options and you've got a very special ski destination, that just happens to be celebrating its 60th birthday this winter. For something a little different try a mountain tour, give snowshoeing a try or get to know the Vail Ski Patrol and the fascinating work of their avalanche dogs. 
Also worth a visit to the neighbouring Beaver Creek resort.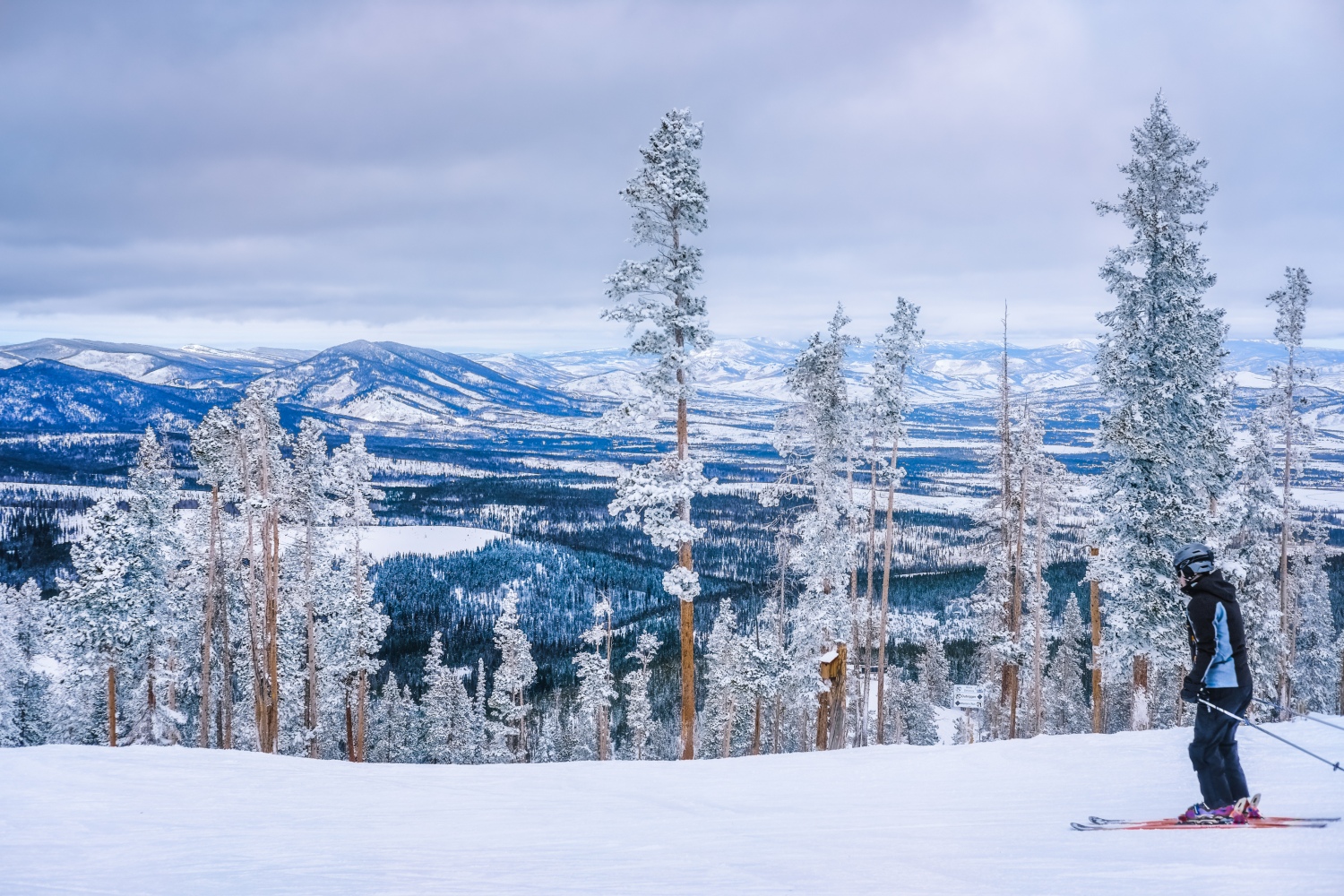 Winter Park
Known as Colorado's 'adventure town', Winter Park Resort is home to one of Colorado's longest continually operated ski destinations. Opened in January 1940, literally as a 'winter park' for residents of nearby Denver, the resort has grown in to a huge playground featuring over 3,000 acres of award-winning terrain including wide groomed runs, terrain parks and challenging moguls. 
The ski area consists of two main interconnected mountains with separate base areas. Winter Park is mainly for beginners and intermediates, while the Mary Jane terrain is more difficult with lots of single black diamond mogul runs. The town itself is unpretentious and good value, and is renowned for its family-friendly focus, with a bigger range of restaurants, bars and shops. It is also very accessible to visitors with the Ski Train, Winter Park Express, from Denver offering an easy and environmentally-friendly travel option to resort. 
For more information about these and many more fantastic ski towns in Colorado, go to colorado.com