Snow Magazine snow reports in association with...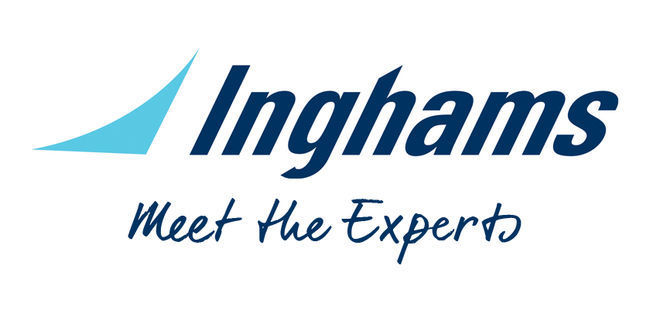 Up to a metre and a half fell in parts of Austria, in particular the Arlberg region around Lech and St Anton, which were both cut off completely, as were Stuben and St Christoph. Only six lifts in St Anton – out of a possible 39 – were turning yesterday, due to high winds.
Obergurgl was also inaccessible because snow was overwhelming efforts to clear the roads and some lifts in nearby Ischgl were stopped because they were completely buried in places.
Snow journalist Sarah Coad, who is in St Anton, reported: 'St Anton now has a summit snow depth approaching 5 metres, and there is a metre in the valley. Few runs were open on Monday due to high winds. There is a huge amount of snow clearing going on in town, the pistes are very powdery and full of moguls, and the avalanche level is at 5.'
Some resorts in Switzerland recorded over a metre in 72 hours, including Engelberg and Andermatt which now has a summit depth of around 550cm. Klosters clocked up 80cm, the Jungfrau area saw 70cm and Verbier around half a metre.
Much of the northern French Alps saw their first really substantial falls of 2019, with up to 60cm over the weekend in the Portes du Soleil area and 80cm in the Grand Massif (Flaine, Samoens). Chamonix area resorts recorded about 40cm, while there was about 30cm in Tignes/Val d'Isere and Les Arcs/La Plagne. The Three Valleys saw around 25cm, while further south, Les 2 Alpes had around 20cm. Risoul, on the other hand, saw not a flake.
The Alps-wide respite – and especially the calmer wind speeds - gives resorts the breathing space they need to groom pistes and get lifts turning under blue skies, creating perfect on-piste conditions, including plenty of powder.
When resorts open their lifts and runs, then they consider them to be safe to ski on – and it's worth noting that the vast majority of ski resorts are operating as normal, and despite the huge accumulations in parts of Austria especially, for much of the Alps the weekend snow has really freshened up pistes.
Meanwhile, the extreme snow conditions have seen a rising death toll. Three men have been killed in an avalanche near Lech, and a fourth person is missing. The men – who were reportedly ski-touring - came from southern Germany and were reported missing on Saturday night. Their bodies were found near the steep Langer Zug slope at about 10pm (GMT) on Saturday. It had been closed due to dangerous conditions.
The three victims bring the number of weather-related deaths in parts of Europe this month to at least 24, according to the Associated Press news agency.
In France two ski patrollers died in Morillon as they were detonating avalanches. It is believed the charges went off prematurely.
On Friday a 16-year-old German boy was reported killed in an avalanche in St Anton. The teenager was skiing off piste with his parents and brother. It is reported they had no rescue equipment and called the emergency services who were on the scene swiftly.
Elsewhere a 65-year old British man died after falling 10m from a chairlift in Meribel, France. Reports suggest he may have had a heart attack.
And with authorities telling people not to go off piste, skiers and snowboarders must pay attention to local avalanche warnings. As Henry Schniewind from snow safety company HAT (Henry's Avalanche Talk) explains, the situation currently is complex and is different in France than in Austria, with both destinations posing potential hazard off-piste.
About current off-piste conditions in the Northern French Alps, Schniewind said yesterday (Monday): 'Recently we have experienced some very cold weather, around -20C and colder at 2,000m and above. This has rotted the old snow and created a very weak layer of faceted grains. In the past 24 hours we have seen between 20cm and 1 metre of new snow in different parts of the Northern French Alps. This is now very unstable and the avalanche danger has been increased to a danger rating of 4. The reason it is a danger rating of 4 is that there is a real risk of remote triggering.
'Remote triggering means you can be on a low angle slope of 20 degrees or less and trigger an avalanche on steeper slopes that are 50m, 100m or 300m above you. Professionals all over the region have confirmed that this weak layer exists. Remote triggering is now a real danger that is being emphasised by Meteo France. So be very careful where you go as the weather improves. If you don't understand this or don't know how to judge it, then only go of off-piste with someone who does.
'This situation is different to the one in Austria, where large accumulations of snow alone have increased the danger of avalanches off-piste triggered by skiers and snowboarders.'
And although skies are clear above the Alps today, snow will be returning later in the week, with fresh falls forecast from Thursday, again mostly in the north and East – though these are not expected to be as heavy as the past 72 hours.
Some snow has been getting through to parts of the southern Alps, in particular Cervinia with 60cm, but generally resorts in Italy have again seen very little if any new snow in recent days, with the geography of Europe halting the snow's progress. Courmayeur and Pila both saw 15cm, but in Cortina, there was a sprinkling of 5cm.
'Little to no snow has fallen on the Italian side of the Alps,' BBC meteorologist Matt Taylor noted. 'The sheer scale of the Alps has blocked the snow-bearing clouds making it over.'
There has also been some snow in the Pyrenees, though depths are still way down on last winter. But here, too, there are signs more snow may be on the way later in the week, particularly at higher levels. Next weekend also looks snowy in Spain's Sierra Nevada.