Odlo Ninja Shirt
When the temperature really plummets, a warm, moisture wicking base layer is an absolute must, and the Ninja ticks all the boxes. It has a long fit, making sure there are no gaps to get cold, and contours the body to avoid excess bulk, while still delivering good insulation thanks to its soft brushed, heat trapping inner face.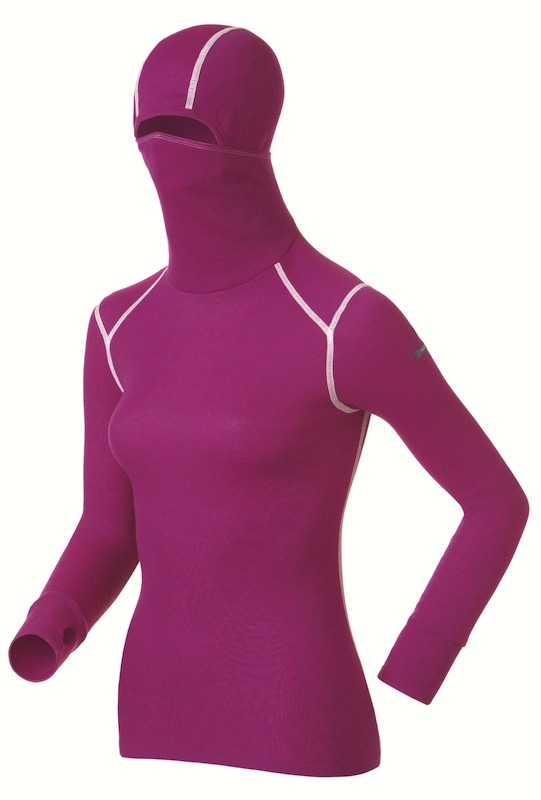 Written by:

Mike Walker

Last Updated: 17 Sep 2013
Best for
Seriously cold conditions and covert ops.
Price
£60
The fabric wicks well and also uses Odlo's Effect technology which fights odours.
Sizes XXS-XXL
Also available in a Men's version.
Integrated cuff/wristwarmers and the neatly designed hood/balaclava affair at the top offer super high levels of protection when it's intensely cold, allowing for maximum skin coverage. Yet it's easy enough to tuck away the hood and not use the handwarmers, when it's not quite so Baltic, meaning this is actually a very versatile cold conditions top.