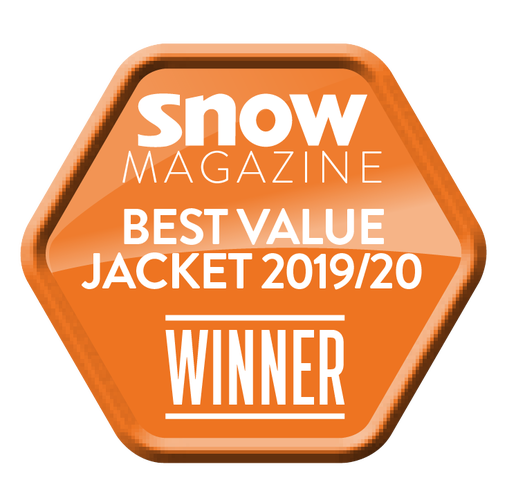 We love the look of the Protest Snowbird. As jackets go, the classic over-the-head and ouch pocket style is still a winner in our eyes even if it is perhaps a little less convenient than a full front zip. While it lacks the front zip it does have a long zip under the left arm and although not water resistant the zip is two-way, making it great for ventilation.
Inside, the lining is shiny and smooth which makes getting the Snowbird on and off as easy as possible, and there are sections of soft fleece in the hood lining, around the collar and inside the zipped pockets which is always a nice touch.
As well as having critically taped seams, the material of the jacket has 10k/10k waterproofing and breathability, so not the top of the line, but more than enough for your average piste skier. We have no complaints when it comes to staying dry and not overheating, and love the soft-touch feel of the fabric itself - a welcome change from crinkly shells.
The Snowbird is a little short on pockets with no inside ones to speak of, but there are two outside zipped front pockets, a Velcro pass pocket and the Velcro pouch pocket on the front, which is very handy for keeping your piste map in.
Looks can be polarising but we're unanimous in loving the Snowbird, we think that the colour combination suits it perfectly, the pastel pink is neither too garish or boring, and the shape and cut are just right.
Overall a solid jacket that's great value, making it an excellent choice for those who like to look great while taking it easy on the slopes.