Sponsored content
There's no doubt that Innsbruck skiing is not like the other European ski 'resorts'. Where else do you get a beautiful Baroque town surrounded by 13 ski areas? Where else can you stroll from your hotel through streets full of imperial elegance and have a coffee in a classic Austrian coffeehouse, and then, take a cable car from the city centre and in just 20 minutes be at 2,000m ready to ski?
Tirol's delightful capital is the perfect destination for visitors wishing to combine skiing and snowboarding adventures with urban amenities such as shopping, museums, and day spas. The Innsbruck ski resorts offer everything from nursery slopes for beginners, to extensive off-piste skiing and freeride terrain with the city stretched out below.
And if you want to take a complete day off from winter sports, the locals certainly won't judge you. Besides the spectacular natural beauty of its setting, ringed by majestic peaks, it's Innsbruck's warm and chilled atmosphere that makes guests come again and again.
Don't miss... a day out at Kühtai – Austria's highest ski village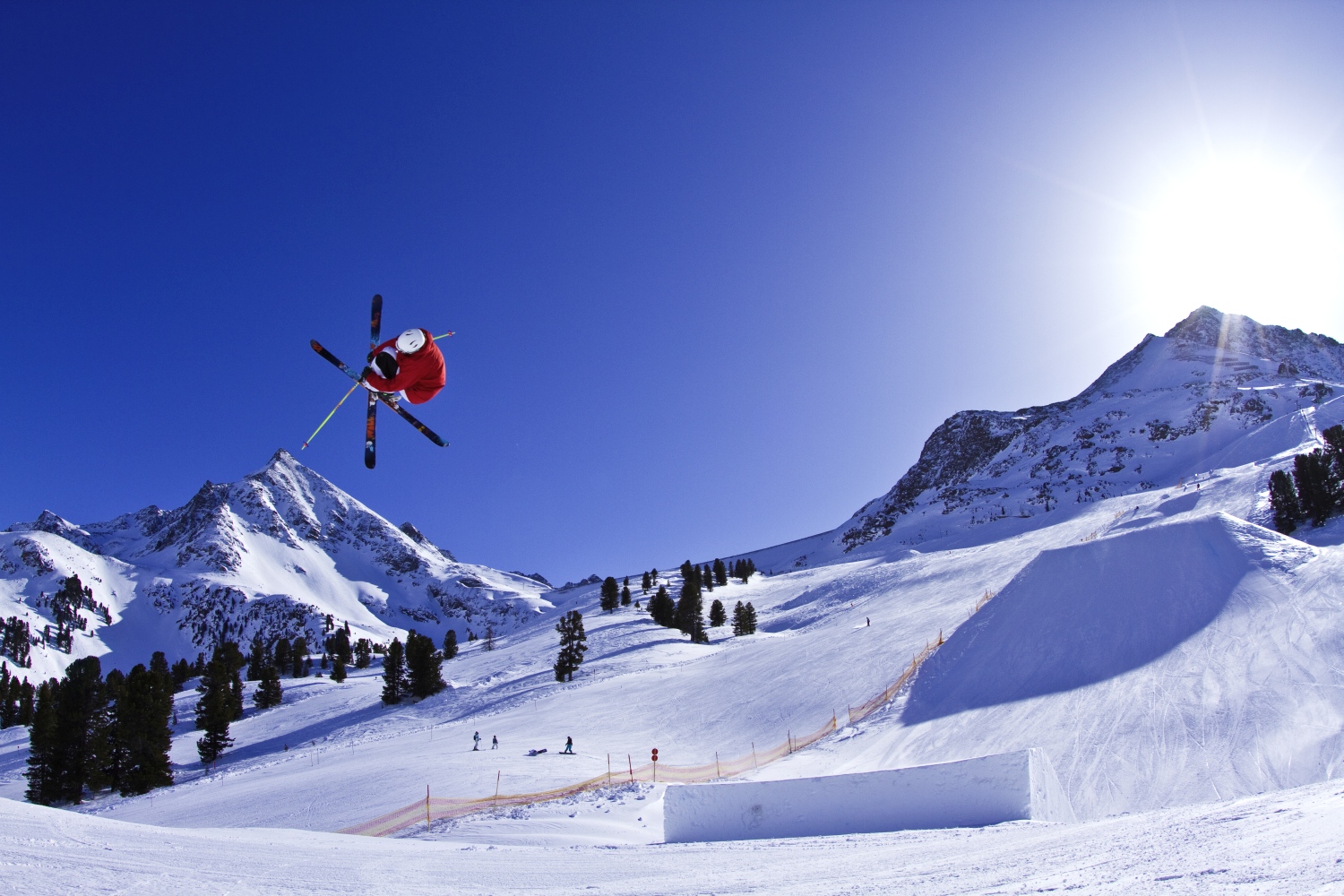 Skiers are spoilt for choice
The SKI plus CITY pass covers 13 ski areas in the Innsbruck region, as well as the extensive Stubaital (Stubai Valley). These resorts promise plenty of variety during your winter holiday and offer everything from relaxing adventures in the snow to crazy freeriding fun. With so many ski areas, some reached directly from the city centre, you are spoilt for choice when it comes to the skiing. 
For a fairy-tale setting try the Nordkette ski area - just a 20-minute cable car ride from the city centre. With a spectacular view over the city, the rugged mountain peaks of Nordkette rises impressively behind Innsbruck's famous Golden Roof, and is the perfect place for lying back on sun loungers at 2,000m, or for that first attempt on skis. For freeriders, it's pure adrenaline along the Karrinne with its 70-degree gradient.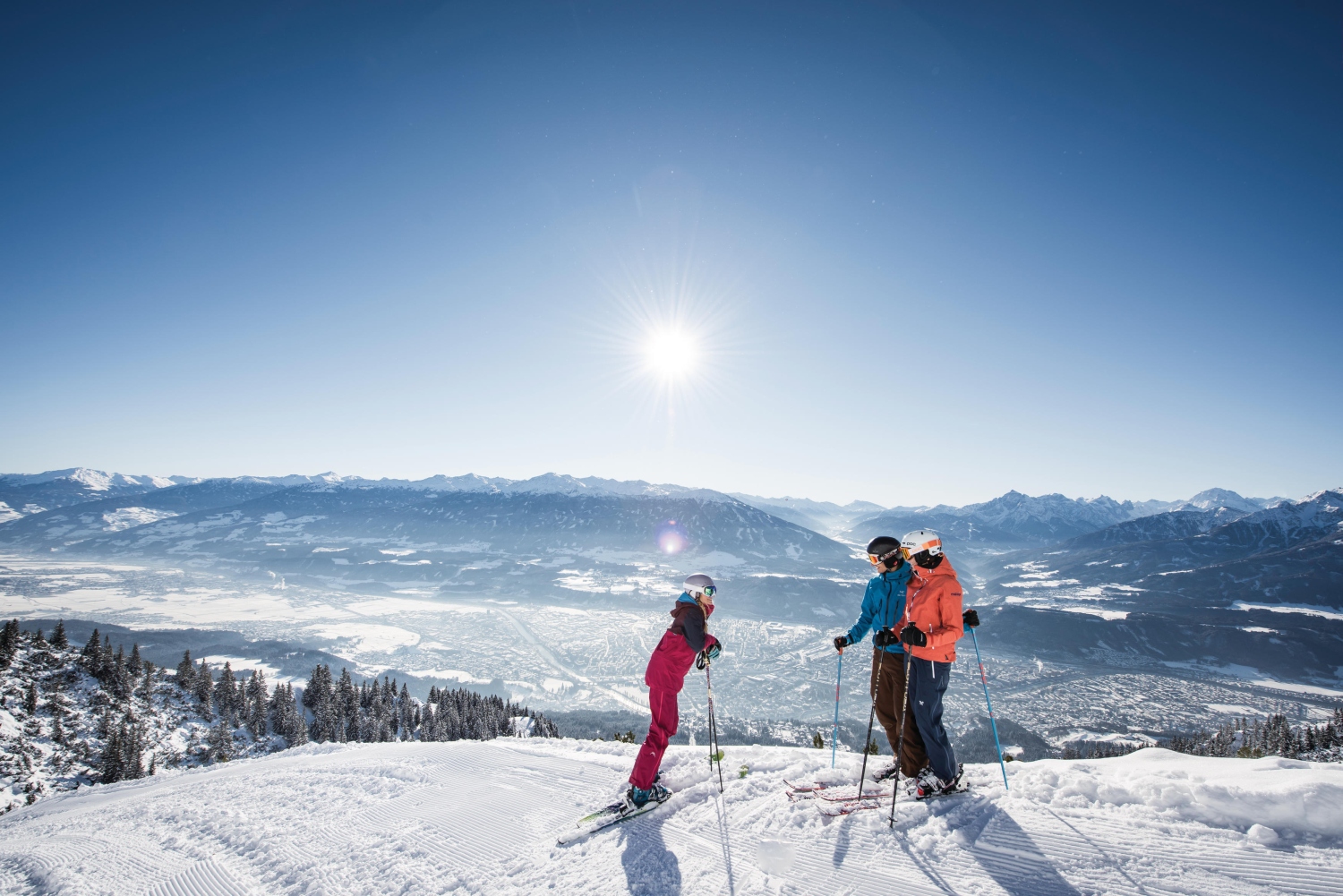 With over 40 km of slopes and 9 lifts (including the brand new Hoadlbahn lift which whisks skiers straight up from the carpark to the Hoadl Plateau in just six minutes), the Axamer Lizum is the largest ski area near Innsbruck. The Axamer Lizum is a ski area for the whole family and athletes of all abilities, whether it's carving on the perfectly groomed Olympic slopes, powdering in the extensive freeride area or freestyling in the freshly shaped Golden Roofpark - fun and action are guaranteed here. Several ski routes as well as two signposted ascent routes for ski tourers complete the offer.
Or try Kuhtai - Hochoetz ski resort, Austria's highest ski village, at 1,938-2,520m, with 25 lifts serving 85 km of snowsure slopes - the steepest at 60% gradient - 10 km of ski routes, 7 toboggan runs and some great ski schools. 
In Stubaital, explore 340km of snow-sure slopes, ranging from smaller local slopes like the Elferbahnen with its 2.5km of slopes, 3.5 km of ski routes and 3 toboggan runs, served by 4 lifts, right up to the Stubai Glacier – Austria's biggest glacier ski area – just 50 minutes away via free ski bus, with extended skiing from October to June and an impressive ice cave to explore! At Stubai Glacier, the pistes start at over 3,200m, guaranteeing perfect, natural pistes, with views of more than 100 3,000m peaks.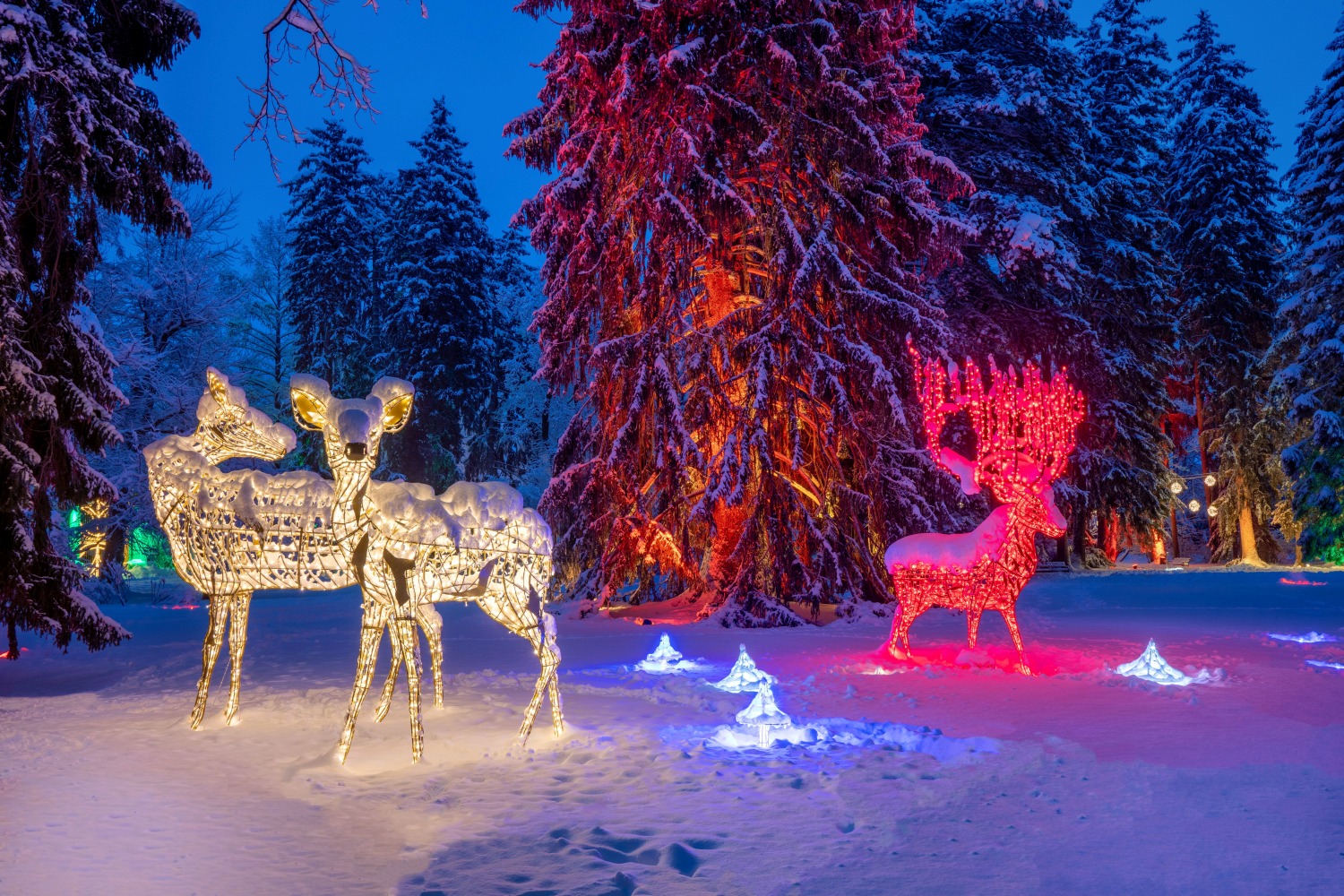 Find unique experiences
As well as unforgettable city sights, such as the stunning landmark Golden Roof - with its 2,657 gilded copper shingles and rich fresco and relief decoration, the Imperial Palace - one of the most important historic building in Austria, the 300+ light sculptures of Lumagica - the park of lights in Innsbruck's Hofgarten - and the Alpine Zoo, Innsbruck offers its own unique experiences. 
For example, have breakfast on the Bergisel ski jump (a key venue from the 1976 Winter Olympics) with the whole city at your feet. Take a 20km trip to the world-famous Swarovski Crystal Worlds, a dazzling domain of light and crystal. Or visit Ambras Castle with its striking displays of art and curiosities, or one of Innsbruck's interesting museums, such as Grassmayr Bell Museum.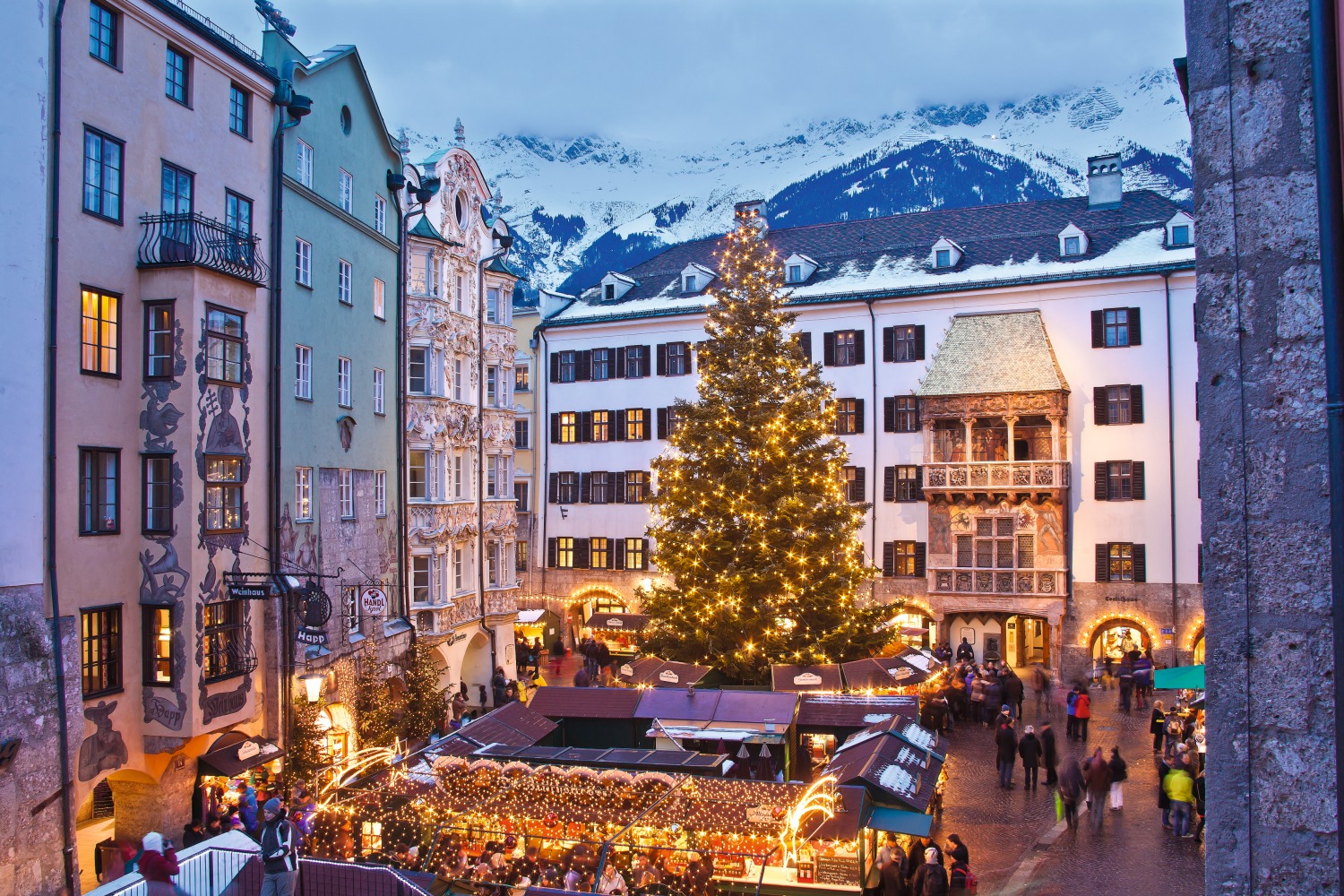 The Christmas Market at Maria-Theresien-Straße in the old town is a must-visit for a truly Austrian experience and has a special eye-catcher: the illuminated mountain crystal that towers above the market.
The SKI plus CITY pass gives you all-inclusive access to 22 city sights, 13 ski areas, 3 swimming pools, and public transport, while the Welcome Card, given out free at check-in when staying 2 nights or more at participating accommodations, offers free public transport and a free guided snowshoeing, winter hiking, cross country and ski touring programme.
Eco-friendly efforts
The SKI plus CITY pass, Innsbruck Card and Welcome Card all include free use of public transport, encouraging visitors to explore the city and ski regions in an environmentally-friendly way. Free ski buses run from the heart of Innsbruck to the ski resorts. In contrast to the general travel trend, visitors to Innsbruck tend to stay longer in the region - one longer stay instead of several mini trips significantly reduces the travellers' ecological footprints. Also, 23% of Innsbruck's population travel by bike instead of a car or public transport - even in winter.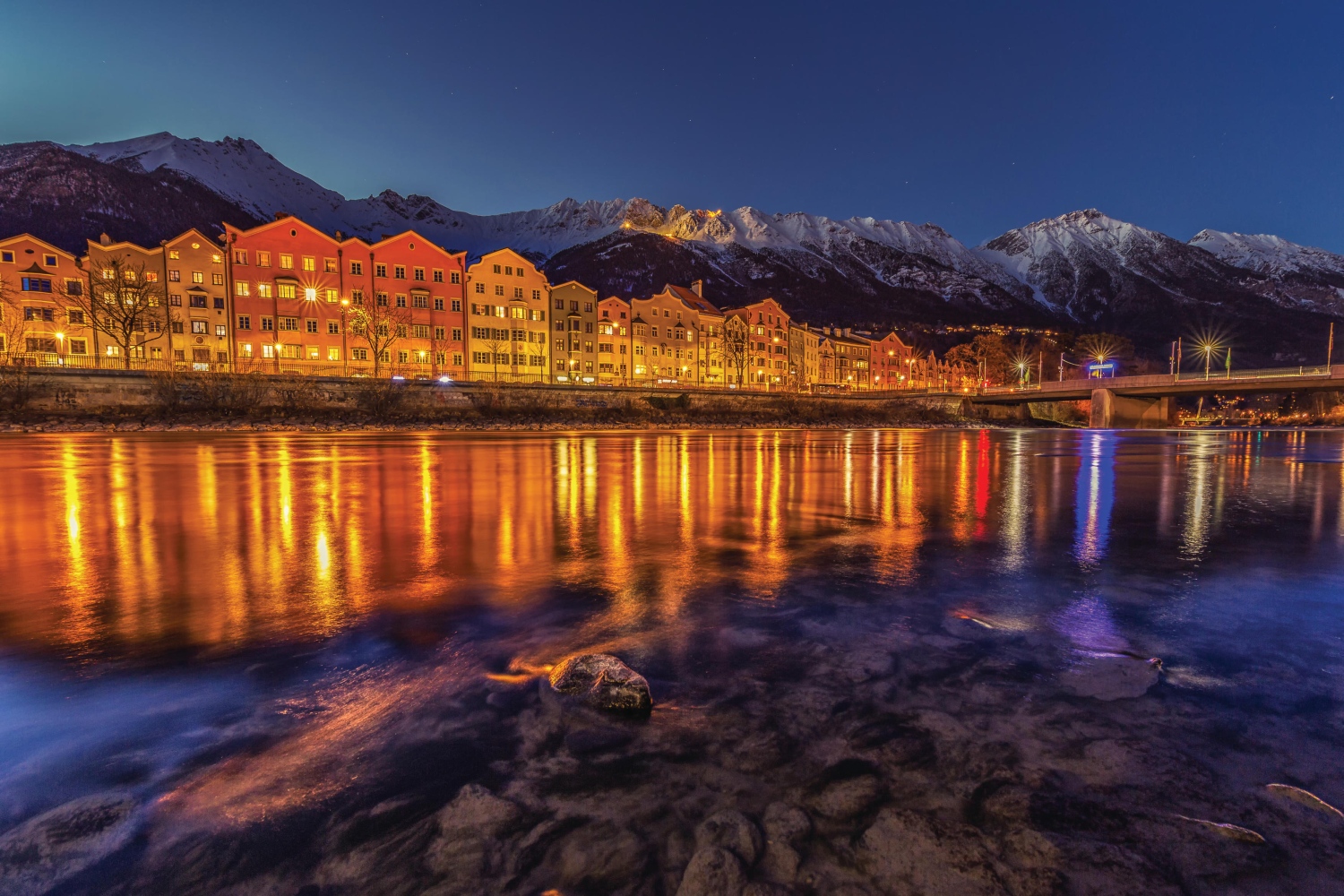 How to get to Innsbruck
With its own Innsbruck airport, served by flights from most UK airports, Innsbruck is a unique gateway to a ski holiday with a difference. By rail, Innsbruck train station is 1h 45 min from Munich, 1 h 45 min from Salzburg, 4 h 15 min from Vienna.
Innsbruck in numbers
13 ski areas
1 great glacier
340km of pistes
111 ski lifts
To find out more about winter holidays in Innsbruck, go to austria.info/en/winter/innsbruck