Baqueira Beret may be one of the best freeride resorts in the Pyrenees, but it is still something of a hidden treasure.
Baqueira Beret is a great resort whether you're on or off-piste. Its well-planned ski domain is broadly split into three regions, Baqueira, Beret and Bonaigua, all bristling with great pistes for all levels. But BB also squeezes every last drop of skiing goodness out of the mountain landscape.
The mix features a few eye-watering blacks and some challenging freeride 'itineraries', including the gloriously named Escornacrabes, which lovingly translates as 'Where Goats Tumble'. And all the bits in between add up to more than 2,000 hectares of deliciously underused off-piste that is some of the most easily accessible in Europe.
This season sees the resort open up a new part of its mountain, the Baciver area. The mythical Tuc de Baciver that presides over imposing Beret and Orri, gives its name to the new skiable area on part of its East face, aimed strictly at experts and confident intermediates. The lift climbs to a high point of 2,610m and offers descents of more than 1,100m to the base in Baqueira 1500.
Of the five new tracks, all of them red, the one with the code name of Baciver stands out since it has a drop of 405m, a length topping 2 km and an average gradient of 19%. And also deserving of special mention, with an impressive 21% gradient, is Ta Tq Baciver. You'll need your nerves of steel for this one!
Mountain circuits
Baqueira Beret is also renowned for its off-piste mountain circuits. Two are in the Beret area – the 2.3km beginners' circuit, Molins, and a 2.8km intermediate circuit, Barlongueta.
Bonaigua has the 2.6km Muntanyó circuit for intermediates, rising along the outer part of the Bonaigua Run, but the really meaty circuit is in the Orri sector – the Tuc del Rosario and the Tuc de Baciver. This high mountain circuit for experienced skiers cuts across spectacular landscape and finishes either at the Tuc del Rosari (2,594 m altitude) or the Tuc de Baciver (2,644 m altitude), both giving nearly 800m of vertical.
Heliskiing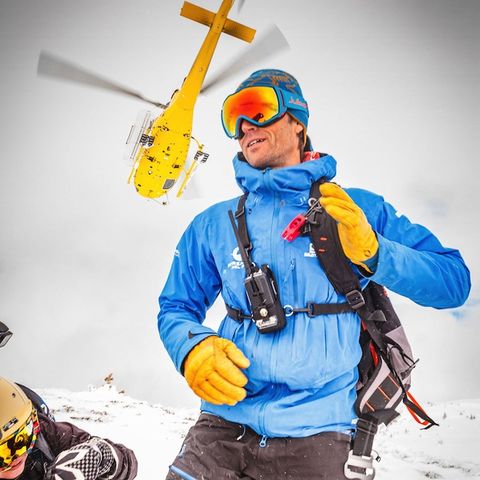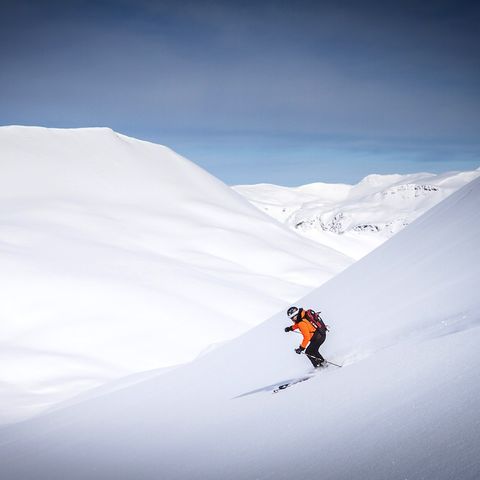 And then there's heliskiing… for the ultimate in off-piste thrills.
There are four companies operating in the Val d'Aran:
Pyreneesheliski
With a base in Baqueira Beret's nearest main town, Vielha (1000m). It offers trips between 1200 and 3000 meters of altitude, in a varied terrain, with more than 200 descents catalogued and an average of 600 to 800 m of altitude difference.
Exciting Events
With a list of corporate clients as long as both your arms, this company, based in Vielha, offers a range of heli-ski options.
Kabi by Edurne Pasaban
Kabi is the dream come true of Edurne Pasaban, the first woman in history to climb the 14 highest mountains in the world. She offers tailor-made heli-ski trips adapted to all levels, plus snowshoeing, skiing off-piste, heli-rando, and ski touring.
Guide Val d'Aran
Based amongst Val d'Aran's stunning glacial valleys and snowy peaks, Guide Val d'Aran offers everything from heliskiing and ski touring to exploring couloirs and snowshoeing, to add some thrills to your stay in Catalonia.