Ringed by the stunning snow-capped peaks and glittering lakes of the Canadian Rockies, Banff offers a ski holiday experience few areas can equal.
When we talk of Banff ski resort we're actually talking of three distinctive ski areas, all of which are set deep within the stunning Banff National Park, a UNESCO World Heritage Site, and which together have one of the longest ski seasons in North America. The trio, collectively known as the Big 3, are Mt Norquay, Banff Sunshine, and Lake Louise ski resort. All are covered by the same SkiBig3 lift pass, and served by connecting ski-bus services. And with 356 runs between them, plus some of the best freeride anywhere in North America, these three resorts offer superb skiing whatever your level.
Mt Norquay, the smallest of the three, and the closest to Banff town, was the first ski hill to be created in Western Canada, in 1926, by Austrian, Swiss and German engineers working in the area. Just 4km from Banff town centre, it has an real local vibe and is renowned as the training ground for Olympic and World Cup athletes. You'll find the only night skiing in the Banff and Lake Louise area here, including a fully-lit terrain park. 
Banff Sunshine lies 16km south-west of Banff and, altitude-wise, is the highest of the Big3. It's predominantly a day-visitor ski area, but is also unique in the region as being the only resort with on-hill accommodation. It also has the most challenging slopes and best snowfall.
With more than 3,300 skiable acres, there is terrain to suit everyone, from the freeride of Wild West and Delirium Dive to the gentle groomed slopes off Strawberry Chair. The season at Sunshine Village lasts from early November until late May – the longest non-glacial ski season in Canada.
Lake Louise, 60km from Banff is one of the largest ski resorts in North America, with more than 4,200 acres of skiable terrain and spectacular views of mountains, glaciers, lakes and forests. It's possibly one of the most idyllic settings of any ski resort, and a twin centre ski holiday combining Lake Louise and Banff is the perfect way to experience this fantastic region.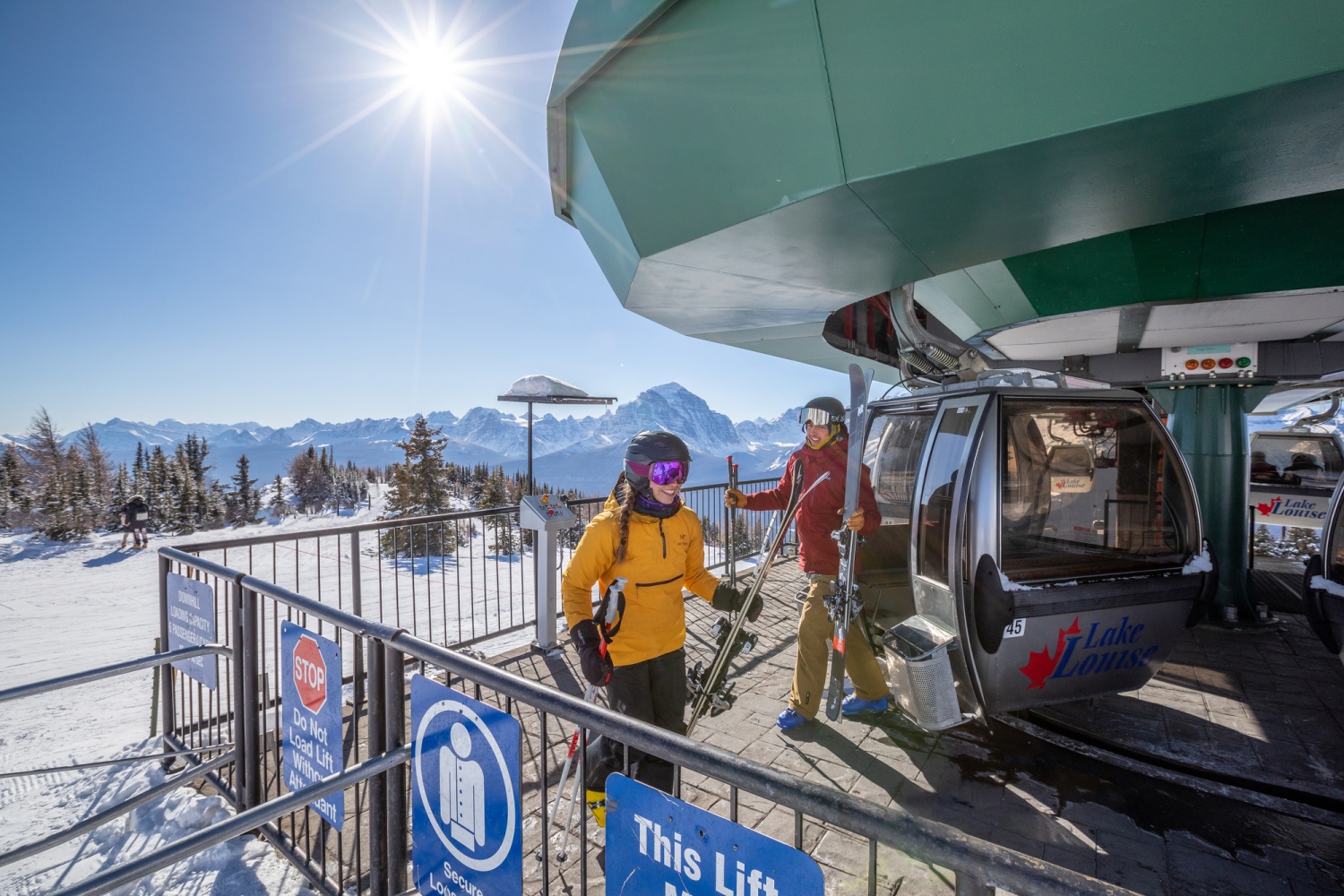 Highlights of Banff area
As a proper mountain town, Banff has an unpretentious atmosphere that both celebrates its traditional frontier heritage and embraces modern trends. The streets of downtown Banff are packed with welcoming cafés, fantastic restaurants, quirky boutiques and friendly bars. Locals and visitors mingle happily, brought together by a shared love of spending time in the great outdoors.
Après-ski Banff-style runs from fine dining to celebrating Canadian beer culture with a cold beer around roaring log-burners or at a craft brewery. You can sample local culinary delicacies such as elk steak and bison burgers, or sip fine wines in a stylish bistro as you watch the sun set behind a silhouette of peaks and ridges. After dark, things tend to get lively as Banff's bars and clubs crank up the volume!
Alternatively, after a day spent breathing in the fresh Canadian Rocky mountains air as you enjoy exhilarating skiing and riding you can return to the comfort of Banff & Lake Louise's superb hotels and condos, to recharge with the wealth of relaxing wellness opportunities. 
And if you still have energy to burn, there are plenty of non-skiing activities in Banff. You can explore this beautiful national park, with ice walks, cross country skiing, snowshoeing and dog sledding all being firm favourites.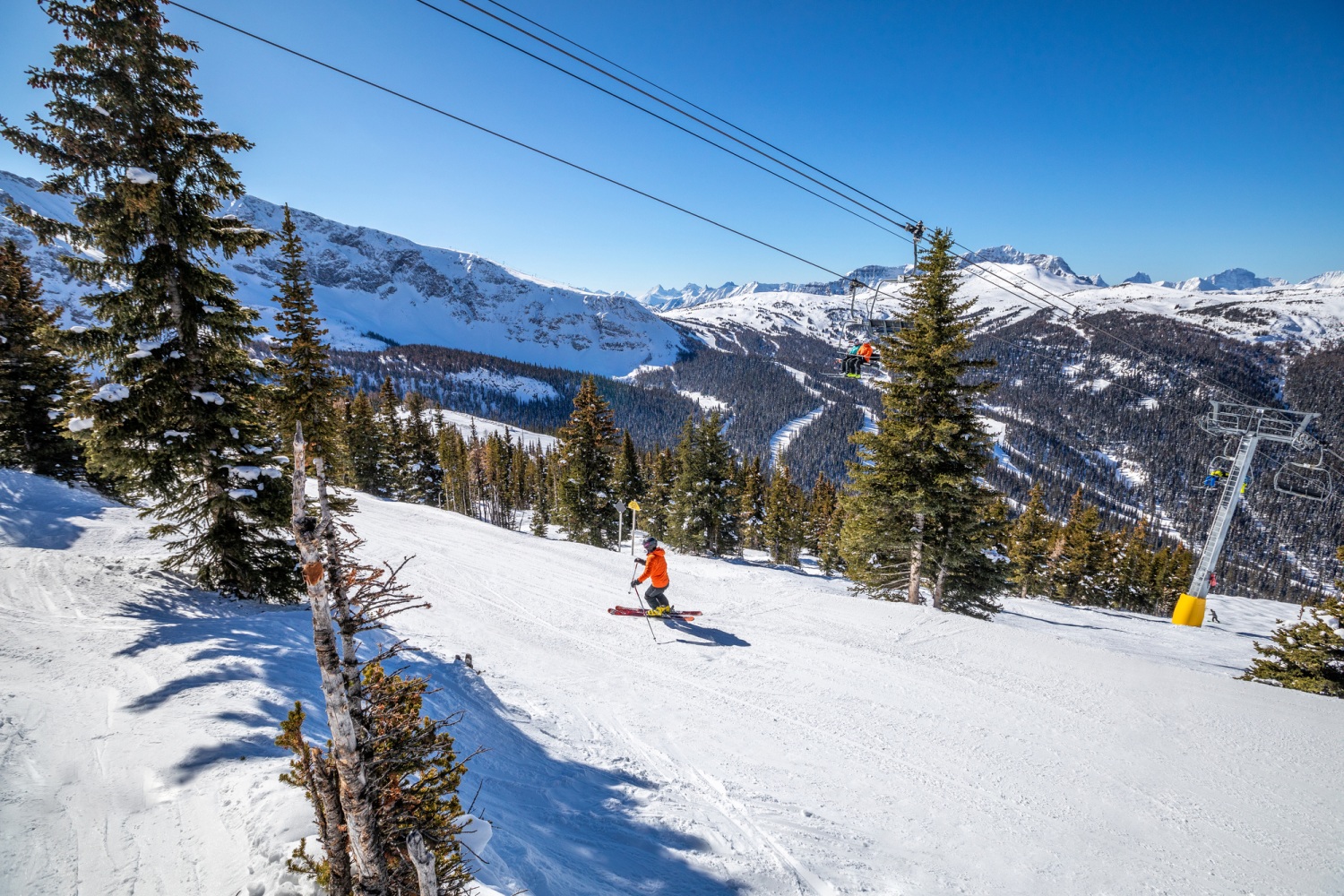 What's the skiing like in Banff?
Mt Norquay: for a small resort, Norquay packs a considerable punch on the piste with nearly half its 190 acres of terrain rated classified as black diamond and double black, and just 20 percent deemed as suitable for beginners. There are 60 runs, adding up to 16km. Of these, the super-fast Black Magic black diamond is the steepest groomed pitch on the tri-pass and one of the steepest groomed runs in Canada.
Sunshine: Sunshine lies in a high upper valley a 15-minute gondola ride up from its base access point. There are two home-run pistes to this base, but they're both long road-like trails. The 137 runs (adding up to 82km) are arranged off three main peaks: Mount Standish, Lookout Mountain, and Goat's Eye Mountain.
Standish offers the most novice-friendly slopes, with some lovely long green trails back to base, along with a nice mix of scenic intermediate runs. Lookout and Goat's Eye both offer a good range of prime intermediate and advanced slopes, although each has at least one easier route from top to bottom too. The most challenging slopes are the Wild West and Delirium Drive areas - Delirium Dive is definitely one for the 'bucket list'.
Lake Louise: A particular feature here is that beginner, intermediate and expert trails can be accessed from almost every chair, allowing families and groups to ski or ride the resort together. Over two-thirds of its slopes are forested and there are 145 named runs covering a good mix of descents of all categories, Lake Louise also boasts the largest terrain park in North America, located in the 'Juniper Jungle' area just above the base area.
The resort has an excellent beginners' zone and a dedicated children's area, with easy access to wide, gentle progression pistes on the sheltered wooded slopes closest to the base area.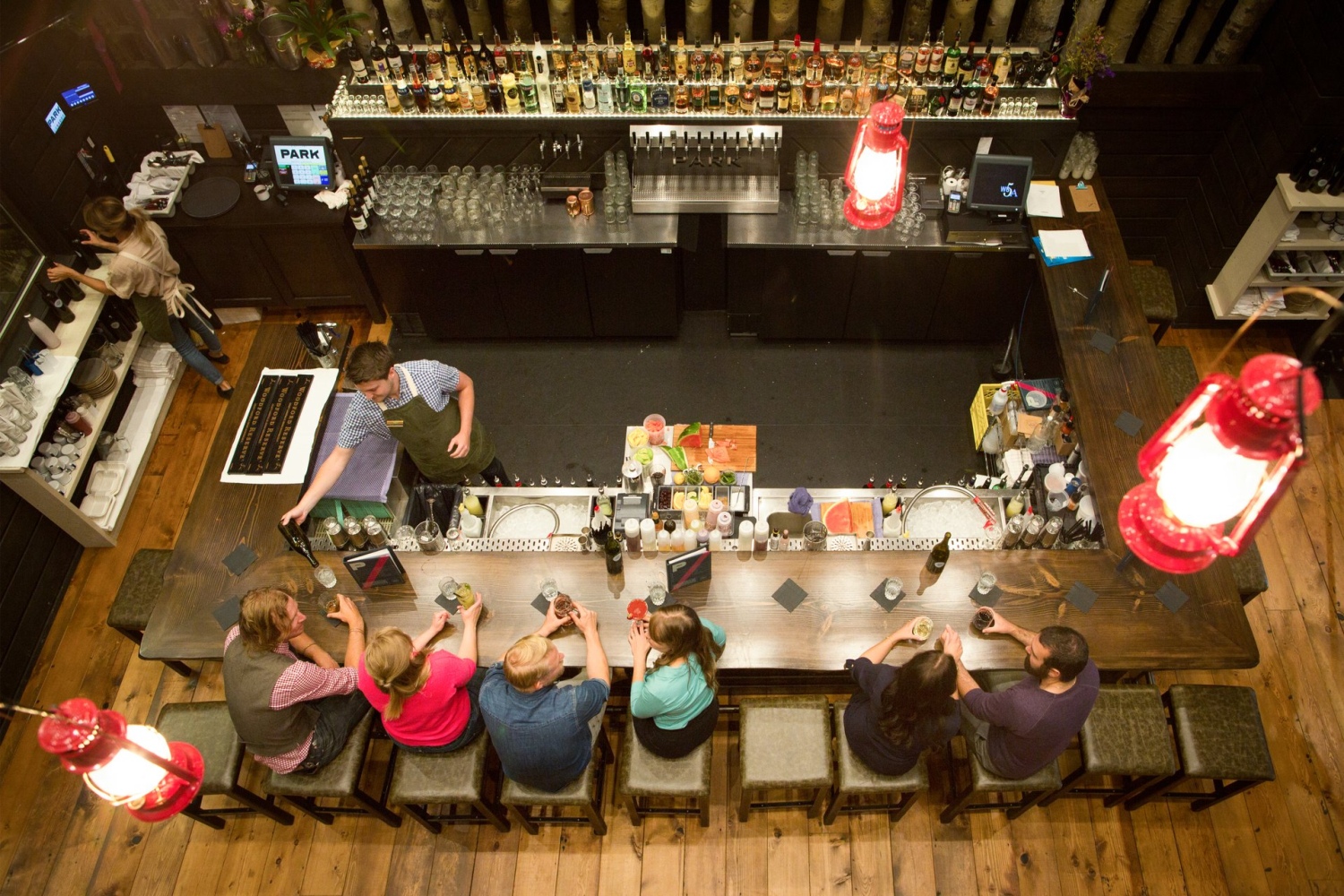 Après-ski and Banff town
In common with all national park resorts in the Rockies, Banff's ski areas are fundamentally geared to day-visitors, with most guests staying at one of Banff's many excellent hotels or at Lake Louise's resort village. 
In-resort après at all the resort bases is minimal. And that's where Banff comes into its own. This lively frontier town has more than 130 bars, restaurants, coffee shops and bakeries in downtown Banff, while its nightlife keeps pumping till the wee hours. It also hosts an art museum, and don't miss the Indian Trading Station (complete with totem pole) for Native American souvenirs. 
Lake Louise's resort villages contain a fair selection of restaurants and bars, most of them in the larger hotel complexes, plus there are a couple of grocery stores and a small shopping mall. A free shuttle-bus service connects the villages, the various hotels and lodgings, and the ski area. Après ski at the base-area is fairly lively for a couple of hours, especially at the weekends.
There are also a handful of saloon-style bars and diners down in the village areas at Lake Louise, while the Glacier Saloon at the Fairmont Chateau Lake Louise offers occasional live music and dancing.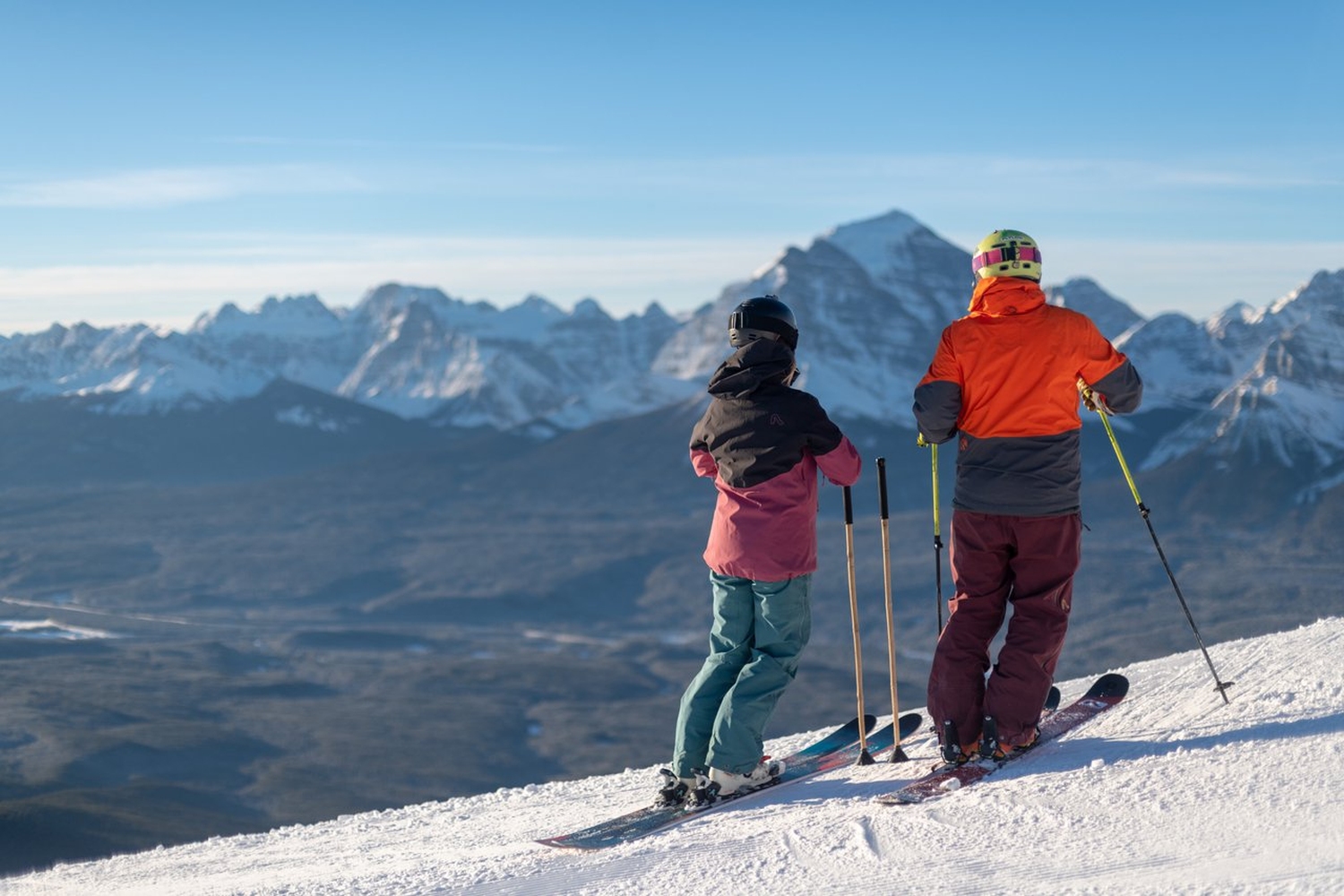 What's new in Banff this season?
Mt Norquay: Banff's local hill is the first ski resort in Canada to make the switch to 100% clean, green energy generated from a blend of wind and low-impact hydropower. And for kids, Mt. Norquay offers seven high-speed night tubing lanes for families and thrill-seekers to keep playing well past the last chair. 
Sunshine: Banff Sunshine has created 250 new parking spaces in its base area. Now, visitors can enjoy more parking within easy walking distance of the gondola and lodges this coming ski season. Other improvements include new environmental initiatives, including the largest solar panel system in Banff - roughly 3,250 square feet! The resort also has Canada's only heated chairlift - The TeePee Town LX high-speed quad features heated seats, footrests and protective orange bubble covers. 
Lake Louise: Great news for beginners, Lake Louise's new Juniper Chair opens in mid-January. The chair's base will be located near the Whiskey Jack Lodge and offload near the junction of the Men's Downhill, Juniper Jungle, and West Bowl ski-out runs. The intention of this chair (and its three new runs) is to offer a safe place for beginner and low-intermediate riders to progress beyond the Sunnyside Learning Area, before moving up the mountain.
In another exciting development, the West Bowl is a vast new freeride area, with some of the best advanced-intermediate terrain in Banff National Park. Opened during the 20/21 season, it remains largely untouched by visitors outside of Canada and is waiting to welcome international riders! Full of endless glades, steep trees, and powder pockets, it's reached via the new 4-minute Summit Quad Chairlift.
New places to eat and drink in Banff
Good food is one of the joys of a ski holiday, and Banff and Lake Louise are home to internationally acclaimed restaurants and eateries that will leave you craving more. Here are three of the newer venues to have opened up in the area:
The Prow at Buffalo Mountain Lodge
The Prow is one of Banff's newest restaurants featuring mountain-themed tapas, game meats, sharing platters, and in-house-made pasta. Their goal is to bring local cuisine in an approachable way for locals and visitors alike.
Three Bears Brewery and Restaurant
Banff's newest brewery offers a forest-themed restaurant, along with some of Banff's best beer. The Three Bears created their menu to pair with their beer, so you won't be disappointed - whatever you choose.
Farm and Fire
With a focus on locally sourced, farm-to-table ingredients, the Farm and Fire menu is inspired by slow-roasted, wood-fired flavours such as the honey & thyme 24hr brined rotisserie chicken. Unwind, share stories and stay warm.
Banff's green and eco-friendly initiatives
As well as environmental improvements at the individual resorts, such as Sunshine's sunshine power and Mt Norquay's 100% green scheme, the town of Banff is working hard to improve its sustainability, with businesses and green transport taking the lead.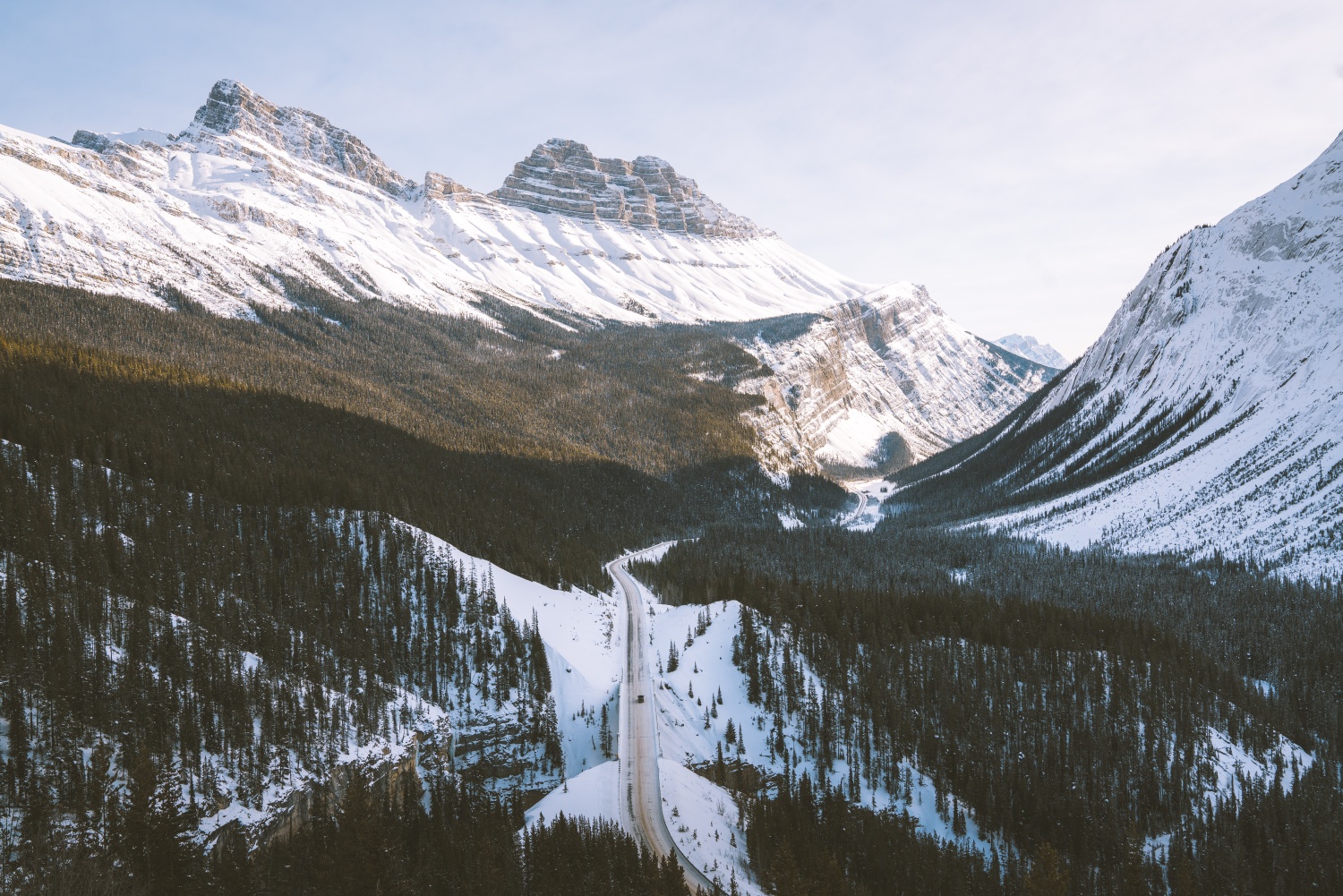 Adventure a little further afield?
If you have time, it may be worth combining your stay at the Banff resorts with a few days in Marmot Basin Ski Resort in Jasper. The 3.5hr drive along the Icefields Parkway is one of the world's most spectacular drives, with stunning close-up views of glaciers. 
The Fairmont Jasper Park Lodge is a local leader in green initiatives: the property employs a full-time Sustainability Special Projects Manager who helps to run their Planet 21 programme, made up of 16 mandatory sustainable actions and 70 voluntary actions, covering such areas as waste reduction, energy and extensive recycling. 
How to get to Banff
Banff is easily accessed from Calgary Airport, which is only 90 minutes away. Ski Independence offer a choice of airlines flying from London into Calgary and provides complete flexibility to choose the day of departure, holiday duration, choice of airline and cabin type. 
Its Banff holidays include a shared shuttle transfer from Calgary, or you can hire a self-drive car, SUV or minivan. The 'Gold' option car rental includes all the mandatory taxes & fees, extra drive fees, fuel and ski rack..
Staying safe in Banff
SkiBig3 and the communities of Banff and Lake Louise are committed to the health and safety of both visitors and locals alike. Covid-19 safety protocols are ongoing and are subject to change based on updates from regional authorities, so please familiarise yourself with all required entry protocols – Government of Canada – Border & Travel Information. All international visitors will need the ArriveCAN app which provides approved vaccine verification while in-destination.