Located in the heart of the massive 4 Vallées ski area, the largest in Switzerland, Nendaz ski resort boasts more than 2,000m of vertical descent from the highest peak to the lowest piste.
This thriving modern resort sits between upmarket Verbier and Veysonnaz. The modern resort centre - a mix of mainly chalets, apartments and small hotels - is just up the road from the old village of Haute Nendaz, a rustic hamlet of traditional wooden buildings and a lovely Baroque chapel.
Offering spectacular views over the Rhône Valley, Nendaz has direct access to 410km of runs, some fantastic freeride, guaranteed snowfall and skiing up to 3,330m. The 4 Vallées pistes range from the mellow beginner pistes (33% of the runs) to red runs (53%), black runs (14%), and masses of powdery backcountry beyond.
From Nendaz village at 1,400m, you can ride the lifts to the highest point in the area: the peak of Mont Fort at 3,300m above sea-level. With seven separate freeride itineraries – marked but un-pisted – snaking down from its peak, this is one of Europe's greatest lift-access backcountry areas and a must-ski if you like to get off the beaten track.
With more than 80 lifts spanning the four valleys there's more than just the Mont Fort to explore. From tree runs down to Nendaz village, to high alpine couloirs, to open powder fields, there's terrain to suit all conditions, and every breed of powder hound. Combine this peerless skiing with the incredible array of off-slope activities, and you have one of the finest all-round resorts in the Alps.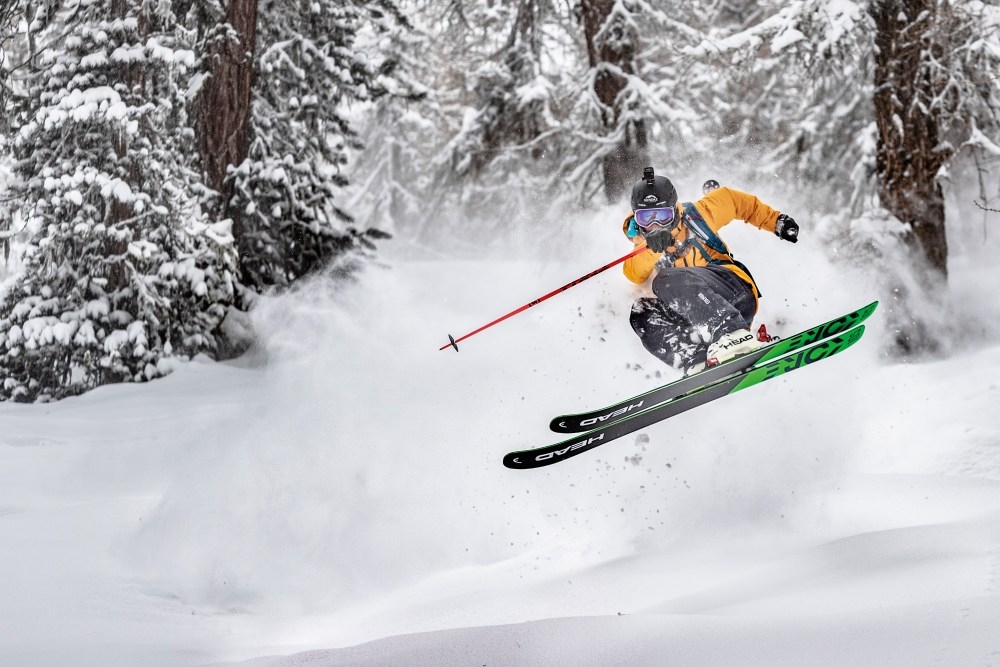 Fantastic snow conditions in Nendaz
With snow coverage that's guaranteed from December to April, Nendaz extends a snowy welcome to all-comers throughout the winter.
Gateway to Les 4 Vallées freeride
As well as the 410km of pistes, the 4 Vallées is blessed with some of the most spectacular off-piste freeride terrain in Europe, all readily accessible from Nendaz. For experts, the big attraction of this area is the seven Freetrack itineraries, including Eteygeon, Plan-du-Fou, Mont-Fort, Chassoure and Mont Gelé. The highest point of the ski area is Mont-Fort at 3,330m, which offers an amazing 360degree view over the Alps and famous summits such as the Matterhorn.
The front face down from Mont-Fort, especially, is rightly hailed for its intimidating gradients, while backcountry fans will enjoy the deserted valley run down the back of Mont-Fort. The Gentianes freetrack, reserved for more experienced skiers, departs from the Col des Gentianes and includes the longest mogul run in Europe, as it descends to Tortin.
A six-day adult lift pass, allowing advanced skiers to explore the four valleys ski area to the max, costs CHF 379, which works out at roughly £300. This includes the Mont-Fort glacier, as well as Verbier, La Tzoumaz and Bruson.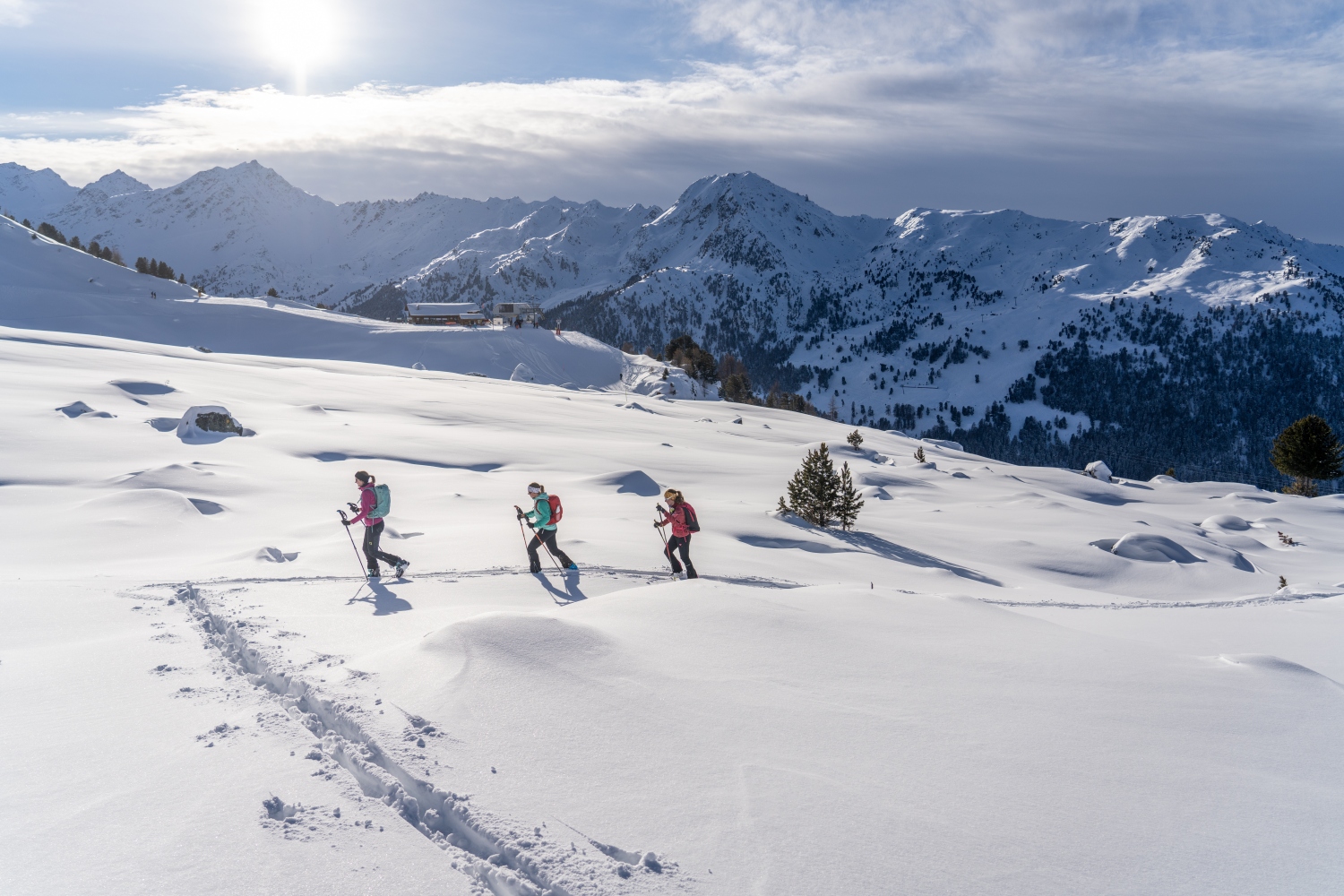 Nendaz's 'Movement tracks'
With ski touring becoming increasingly popular, Nendaz is the perfect base from which to enjoy this backcountry pleasure, with five 'movement tracks'. These clearly-marked climbs take you through fields and forests, far from the crowds. Each finishes at a picturesque mountain restaurant, where you can enjoy a bite to eat or a refreshing vin chaud, before descending safely, on marked trails.
The 'movement tracks' offer something for every level of ski tourer, from novice to expert. The Tortin track, for example, is a blue itinerary especially adapted to beginners. Ideal for first-timers, it allows you to discover the valley of the Printse, its wild pastures and its pristine scenery, with wonderful views over the Cleuson dam.
The Combatseline track, on the other hand, is a more challenging route with some fairly steep sections. Renowned for its majestic scenery it crosses the Novelly mountain pasture and takes you to the Combatseline restaurant.
And the Plan du Fou track offers both forest and pasture with some superb panoramic views and some potentially tricky technical sections, best tackled after some proper training.
Worth checking out, too, is the Inalpe Dynafit 2.0, a night-time ski-mountaineering race, open to ski touring enthusiasts and elite racers alike, which returns on 12 January 2022.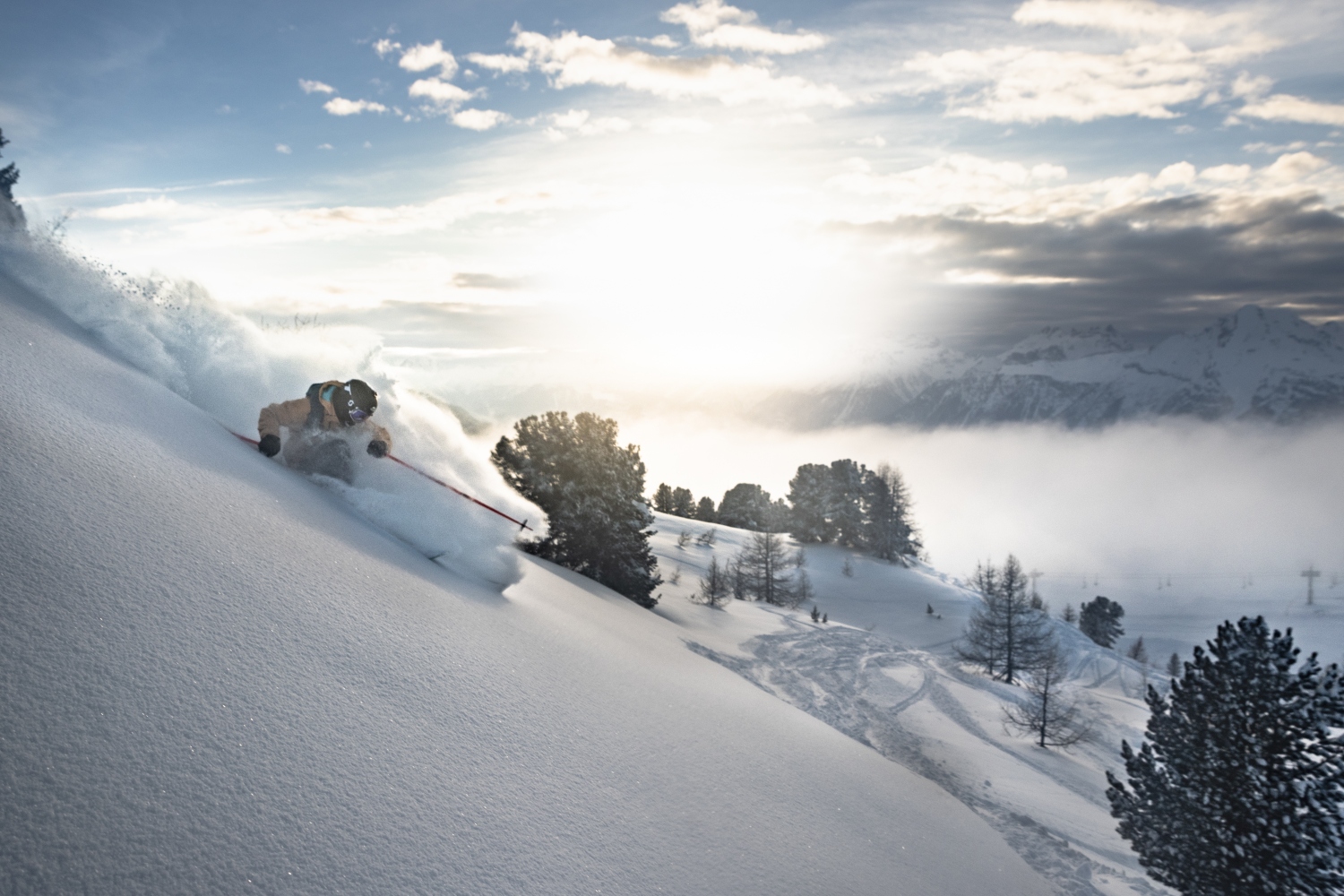 Nendaz Freeride events
The Nendaz Freeride is one of the most prestigious events of the World Freeride Qualifier tour. In addition to the 4-star final, there is also a Backcountry Invitational, 1-star, 2-star and 3-star competitions, a leg of the Freeride Junior Tour, and even a day dedicated to children in the fun village.
The 4-star event is a particular highlight, as thrill seekers are drawn to Nendaz from all over the world for the opportunity to take on the famous face of Mont-Gond with its unique atmosphere and near infinite choice of lines.
Head to nendaz.ch for more information about these events.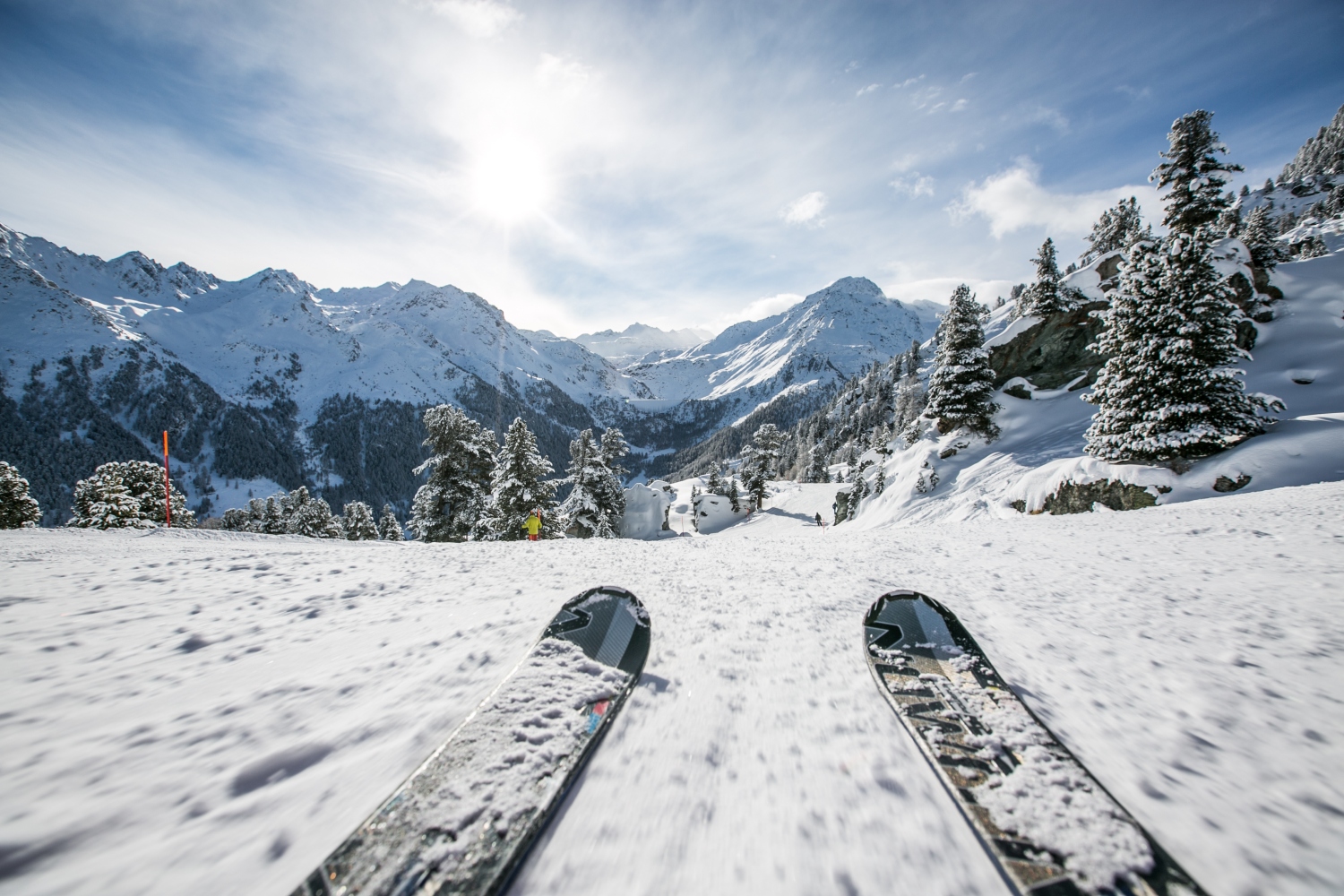 Try a ski safari in Nendaz
The two-day Ski Safari 4 Vallées, which starts at CHF 615, offers you a great way to explore the biggest ski area in Switzerland by day and visit the charming villages of Nendaz & Veysonnaz in the evening. Start your day in one destination and end it in another. There's no need to worry about your luggage, it's all taken care of, so you can concentrate on enjoying the slopes!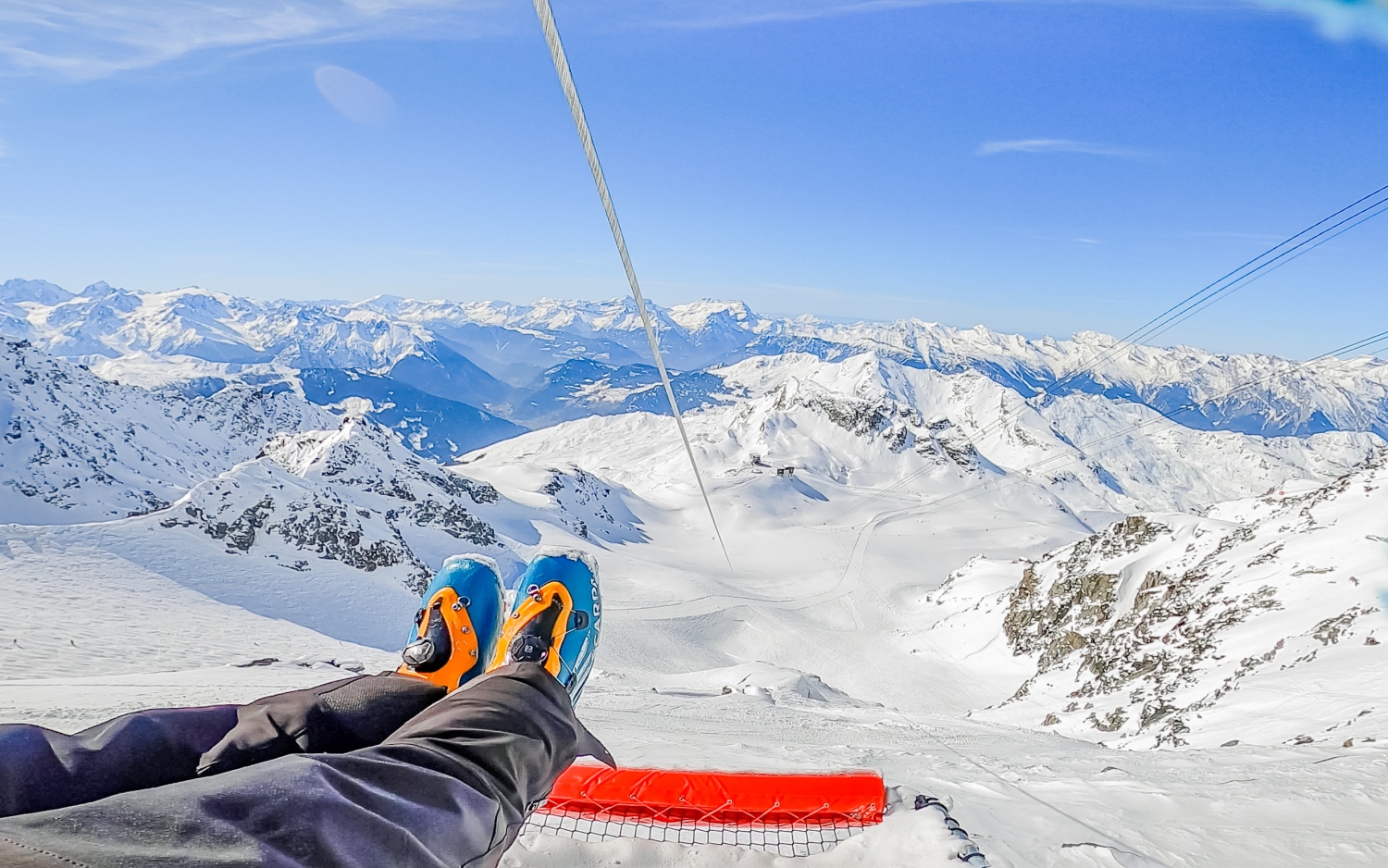 Off the slopes in Nendaz
Why not try the world's highest zipline? Running from the peak of Mont Fort to the Col des Gentianes, the Mont4Zipline whisks you over the Tortin glacier at speeds of up to 100km/h. It's not a holiday experience you'll forget in a hurry.
Also, don't miss the chance to relax and recharge your batteries in Nendaz's fantastic Spa des Bisses. The Spa offers a range of saunas and pools, an indoor Jacuzzi, fitness centre, seven treatment rooms and two private spas.
Varied accommodation in Nendaz
Altogether more grounded in fiscal reality than its famously high-priced neighbour Verbier, Nendaz offers a range of accommodation, from self-catering apartments, through to hotels, luxurious chalets and simpler B&Bs.
Eating and drinking in Nendaz
There are plenty of bars, shops and restaurants – all of which are considerably easier on the wallet than those in Verbier. There are some lively bars in Nendaz and even a couple of nightclubs. But mostly it's about working your way through the 20+ reasonably-priced restaurants serving everything from Swiss specialities to pizza, sushi and Thai.
How to get to Nendaz
The central location of Nendaz right in the heart of Switzerland's Valais region means that it is easy to reach by road, rail and by air. Although there is an airport at Sion just 30 minutes away, it's much easier to fly in and out of Geneva. The road transfer from Geneva airport to Nendaz takes about 2hr 30mins or you can take the train to Sion, a journey of about 1hr 45min.