Advice for Group leaders
Numbers >> confirm who's coming
When the idea is first mooted in the pub, literally everyone is "definitely in", but then inevitably some let the group down when it comes time to book. This means the poor group leader, who has found the perfect chalet for 20, must start their search all over again for smaller digs.
Confirm who's skiing rather than who's just talking the talk, by asking everyone to give the group leader their deposit and commit to a date, before you start shortlisting holidays.
This lets you narrow the holiday search, avoids wasted effort, and when a great deal comes along, it can be secured straight away - without you having to chase up each person to pay, risking missing out on the deal.
Needs >> know what people want
Get a good idea of everyone's preferences when it comes to budget, accommodation, resort and dates. Set apart the major deal-breakers (i.e. the "must-haves") from what would be great extras (the "nice to haves"). Crucially, you MUST ask each person in Private, what is their max budget – one of the biggest causes of failed attempts to book a group trip, is the one or two people or families who don't' want to publicly say they can't afford something the rest of you want to book.
Neige >> go for a big resort
Large ski groups have varied ability, stamina and desire for ski and après, so choose resorts which are huge, and so cater to all tastes.
Large, linked ski areas such as Espace Killy and the 3 Valleys have a good amount of runs for all levels, so in a mixed ability group everybody can enjoy slopes that suit their ability.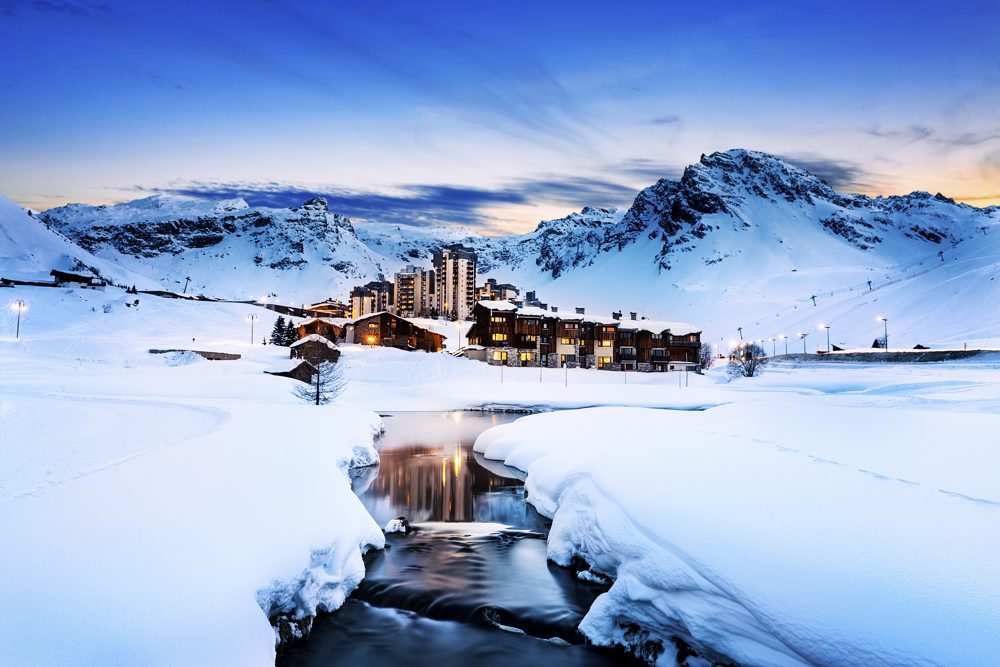 Photo: Tignes in the Espace Killy has the infrastructure to support large groups.
They will be likely to have plenty of good meeting points, from picnic areas to pubs and restaurants, where everyone can gather together throughout the week.
The larger resorts also have lots of activities off the slopes, for anyone who doesn't want to ski all day, or doesn't want to ski at all.
You'll find greater choice of accommodation too, so there will be more chance of finding something that suits as many people's preferences as possible.
No Under-Occupancy >> group accommodation tips
A chalet with the same number of beds as members of your group means no under-occupancy costs, and gives you the whole place to yourselves. Catered chalets help make budgeting and planning simple as breakfasts, afternoon teas and supper with wine are included in the cost.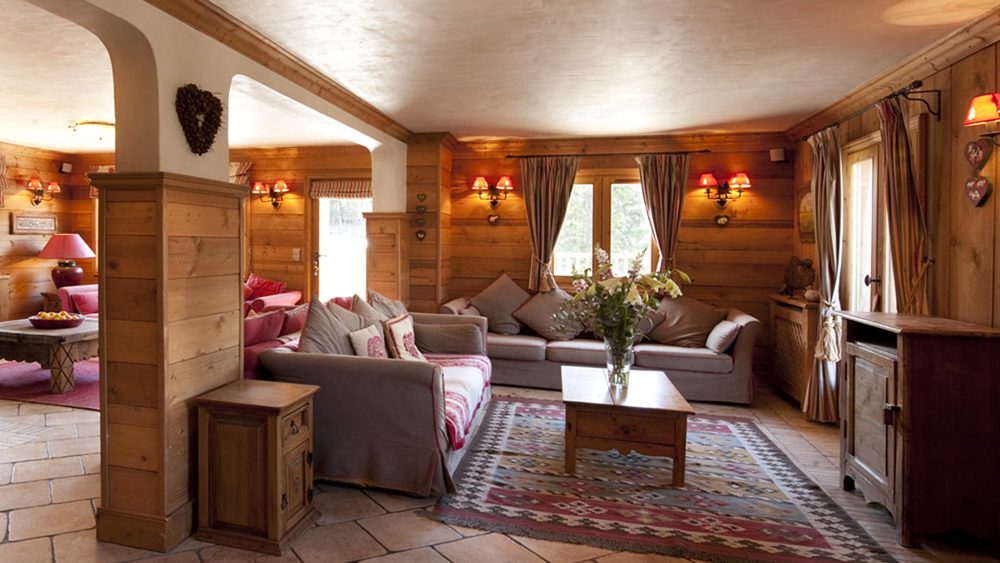 Chalet Pierre in Meribel
If there's a good chance people might want to join the party later, opt for a chalet hotel or a hotel that's likely to still have spare rooms later down the line. The added bonus of these is that they often have facilities like bars, games rooms and swimming pools for everyone to enjoy.
For the cheapest group ski trips, look at self-catering. Big apartments can sleep 8-10 in a mix of beds, bunks and sofa beds, and you can request nearby lodgings. With everyone taking turns to clean and cook, you can share the load and keep costs low.
Notes >> gather essential information
Now for the boring part! Make sure you have the following details for each person in the group:
- Full name as it appears on their passport
- Date of birth
- Dietary requirements
- Any extras they wish to book e.g. ski pass, equipment hire, lessons.
Make sure everyone knows they are responsible for their own travel details and safety and get them to read the FCO advice pages.
Network >> keep everyone in the loop
Forward copies of documentation and make sure everyone knows when and how to pay the deposits and balance for the holiday. Find a way to communicate with everyone on one platform, so that you can share ideas and gather feedback.
Some people opt for a round robin email, or a WhatsApp group chat. Sno have recently added a Facebook login to their section for booking group ski holidays, this allows organisers to share shortlists for other members to view and vote on.
Advice for group members
Make your preferences known
Make the group leader aware of:
- How much you're willing to spend. Do a bit of research to see how much similar packages on the week your looking at usually cost.
- What you definitely want and don't want from the ski holiday, especially when it comes to accommodation, ski resort, extras like ski hire, ski carriage and lessons.
- Your dietary requirements and any other special requests
- Your full name (as on passport) and date of birth
- What you'd prefer to have, but don't mind going without if it doesn't suit everyone else, there will probably have to be some compromises on each member's part to keep the whole group happy.
Support the organiser
Give them the nod to go ahead and book if they find something that suits the group's requirements. If they have to wait for each person to approve each and every decision, they might end up losing a good deal.
If you're required to provide details or make payments, do it as soon as possible.
Thoroughly check your booking docs and let the leader know immediately if there are any errors or anything raises concern as changes later will cost money or might not even be possible.
Group ski holidays can be the most fun kind of travel there is – read the top tips, avoid the pitfalls and have a great time with your snow mates!
For more group ski holiday tips or to book your next group ski holiday visit specialist ski travel agents SNO.