Sponsored content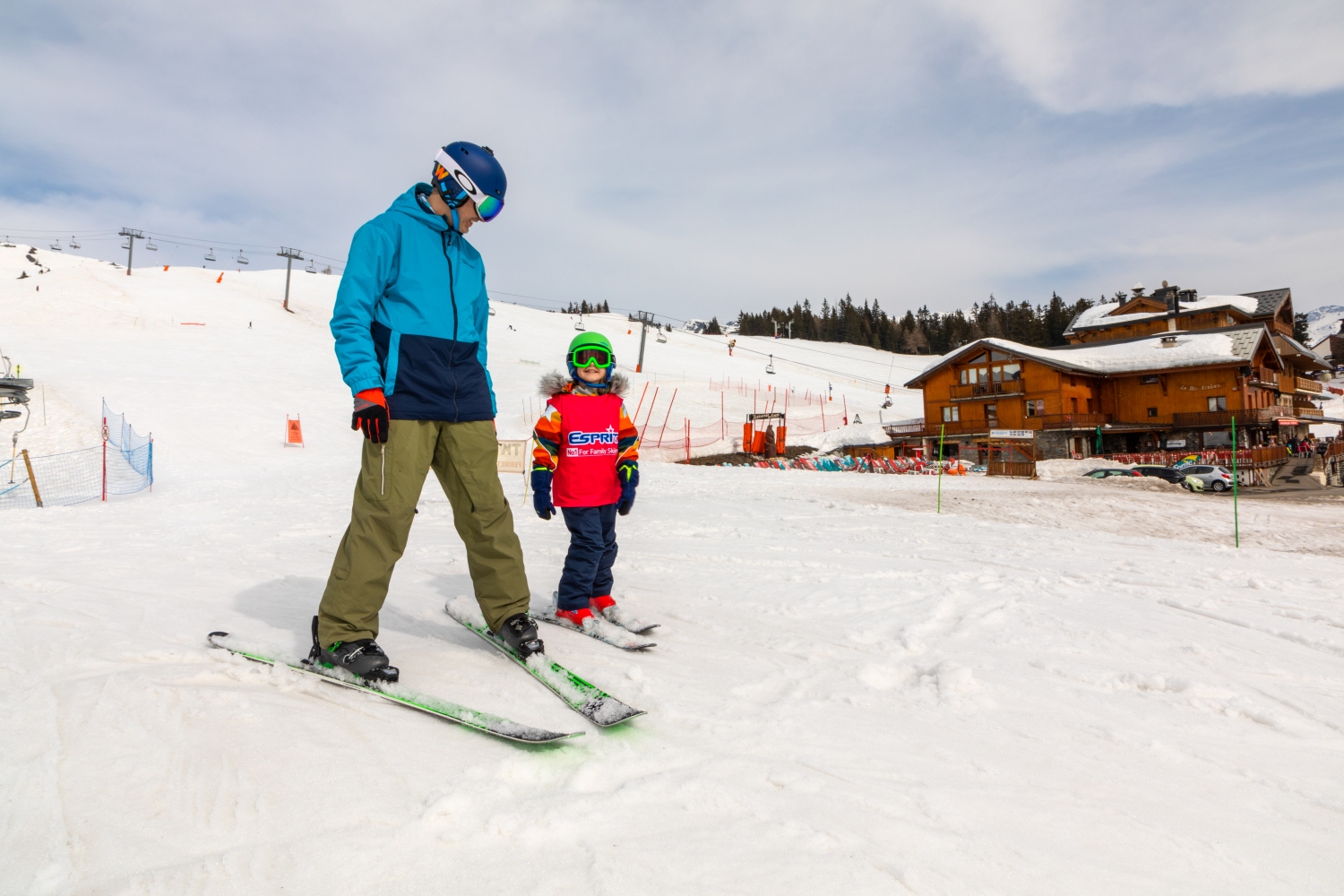 Choose a family-friendly ski resort
You might like to go hard from first lift to last orders at the bar, but your kids probably won't. Unless the kids are older, and already accomplished skiers, there's no point paying more to go to a freeride focussed resort, or anything too steep. The best family ski resorts have lots of cruisy blues, and a decent number of south-facing, sunny slopes. 
Unless your kids are going to grow up to be Lindsey Vonn or James Woods, they're going to want to do a lot of non-ski stuff too. That means tubing, ice skating or sledging, and a swimming pool is a must—preferably one with slides, inflatables and plenty of splashy fun. A family ski trip isn't just about the skiing, and the best ski resorts for families will have all kinds of other activities on offer.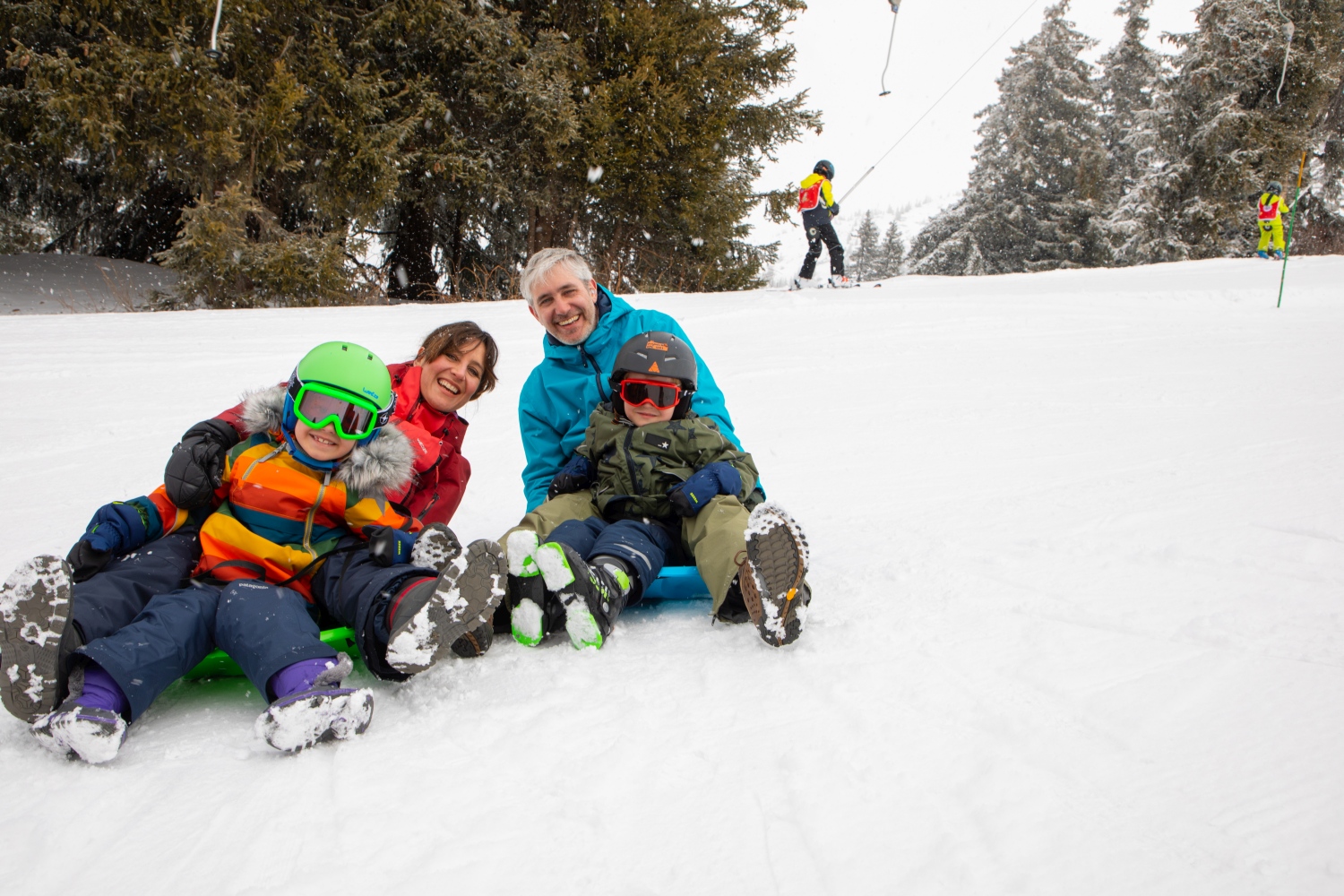 Travel time really matters
We're sure there are some fantastic family friendly resorts tucked away up windy mountain roads, but windy mountain roads plus kids don't mix well. Check the proximity of your chosen resort to the airport, and book a transfer at the other end—any ski resort with a short transfer time (under 90 mins, for example) is very do-able. Above that, you start to enter the whiny zone.
If you live within an easy commute of London, then taking the train might be worth considering—not just for the savings you'll make in terms of carbon emissions, but the savings on baggage costs too. Driving can also work, but it's easier to keep kids entertained on a train, and it's more relaxing for you too. Esprit Ski holidays all include transfers to and from resort.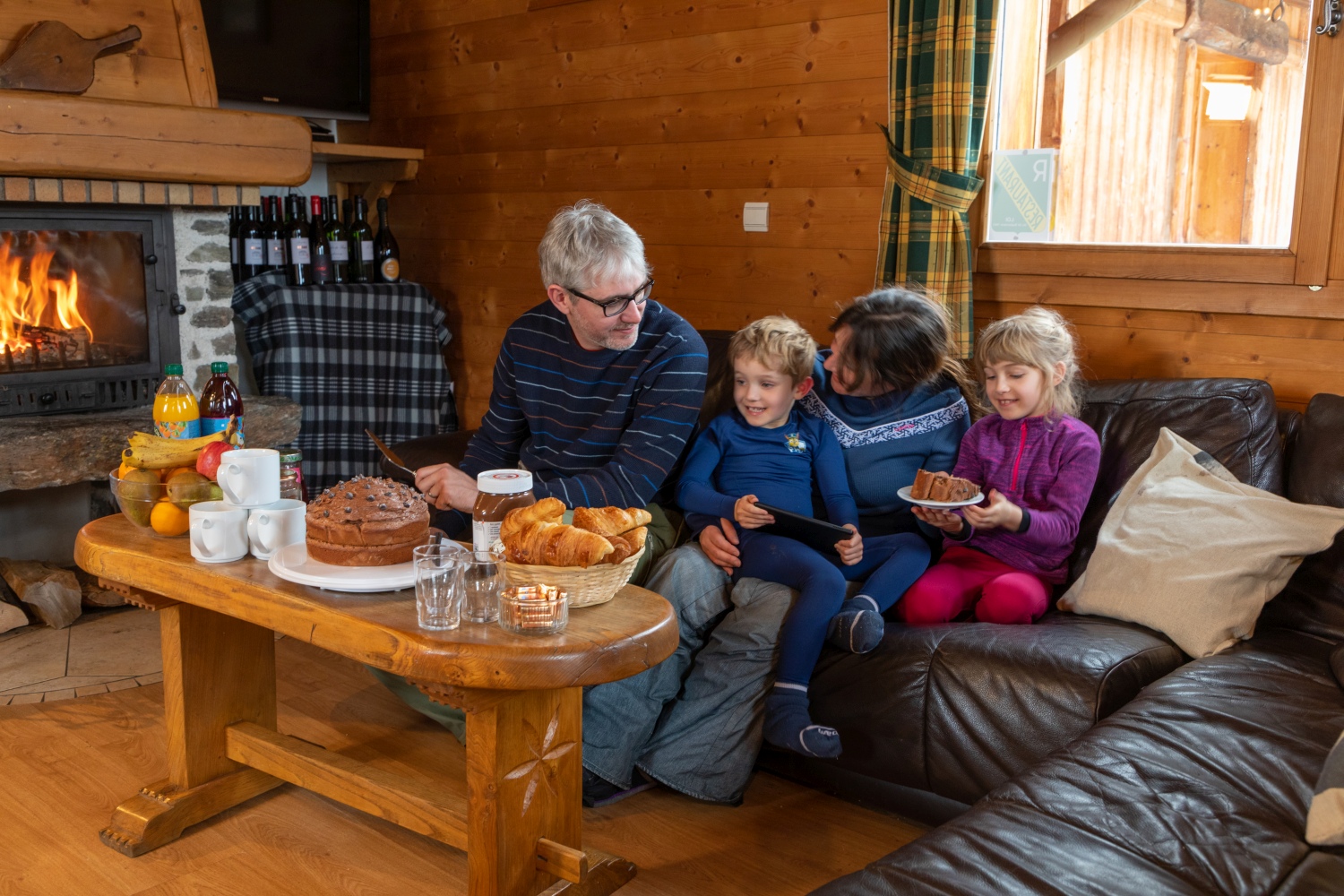 Find the right place to stay 
Finding the perfect place for you and your family to stay is obviously vital to a perfect ski holiday. Chalets, hotels and self-catered accommodation all have different pros and cons—having someone else cook you dinner each day can make things more relaxing, but you should check whether there are kid-friendly menus in any hotel or catered chalet you book into.
You might want to look at ski-in, ski-out options to avoid ski buses, or just somewhere close enough to the slopes that there's very little walking needed. Walking most likely means you'll be carrying your younger kids' skis. Also look for family-friendly facilities like swimming pools, games rooms, interconnecting rooms, kids' evening meals and baby equipment. And, of course, the big one: childcare.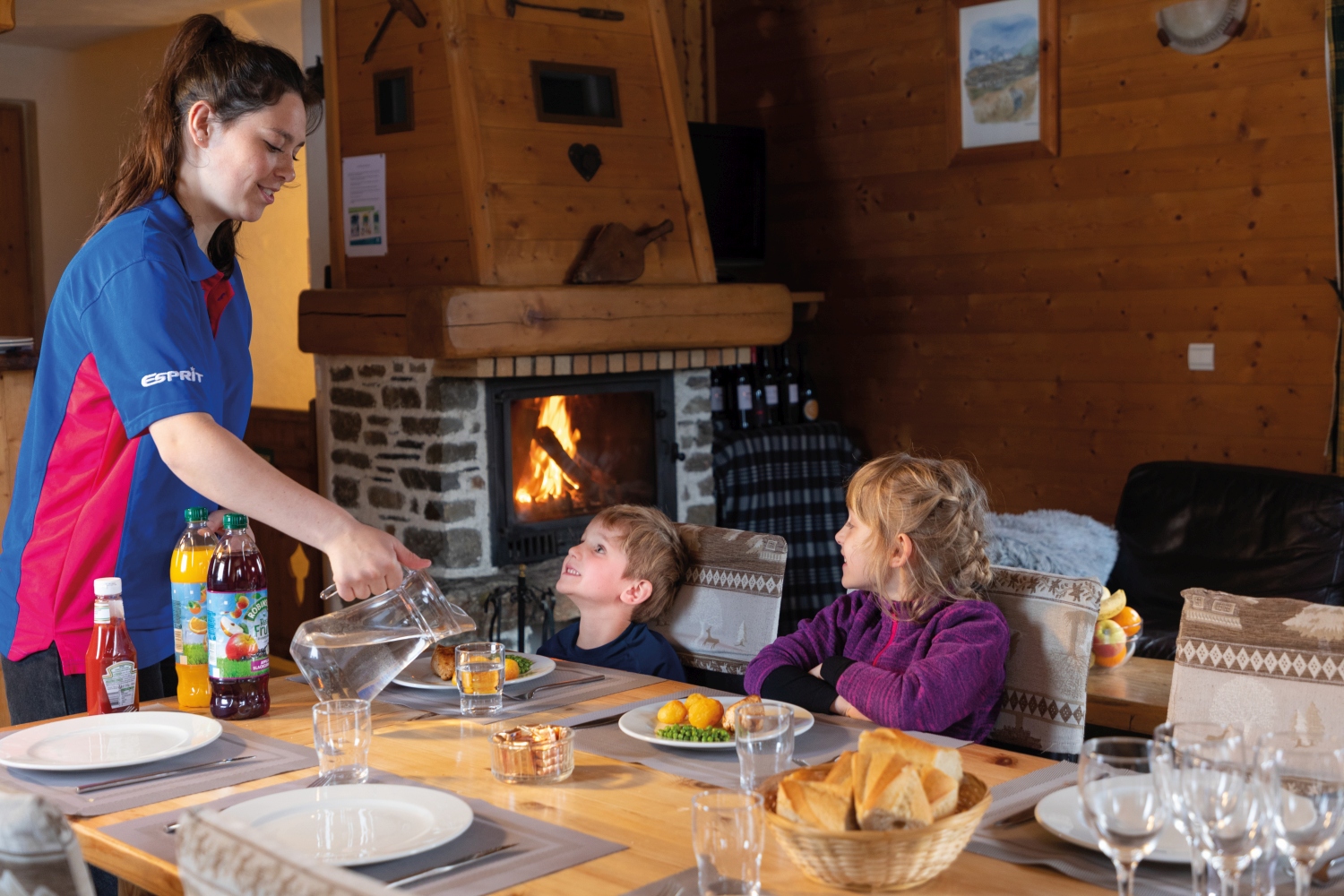 Get the childcare sorted
Family ski holidays aren't just for the kids —remember, it's your holiday too, and while you will want to do all that fun snowy stuff with your children and post the pics on Instagram or Facebook, you'll want some ski time for yourselves, secure in the knowledge that your little darlings are having a whale of a time too. So look for a resort that guarantees safe, stimulating and active childcare with trained, caring and professional staff. 
This usually means a combination of care and - for kids aged three and up - ski lessons in ski schools. That should include morning lessons, lunch, and fun activities - such as treasure hunts and snowman competitions. With Esprit Ski, childcare is available for children aged 17 weeks to 12 years. They offer morning, afternoon and evening childcare options.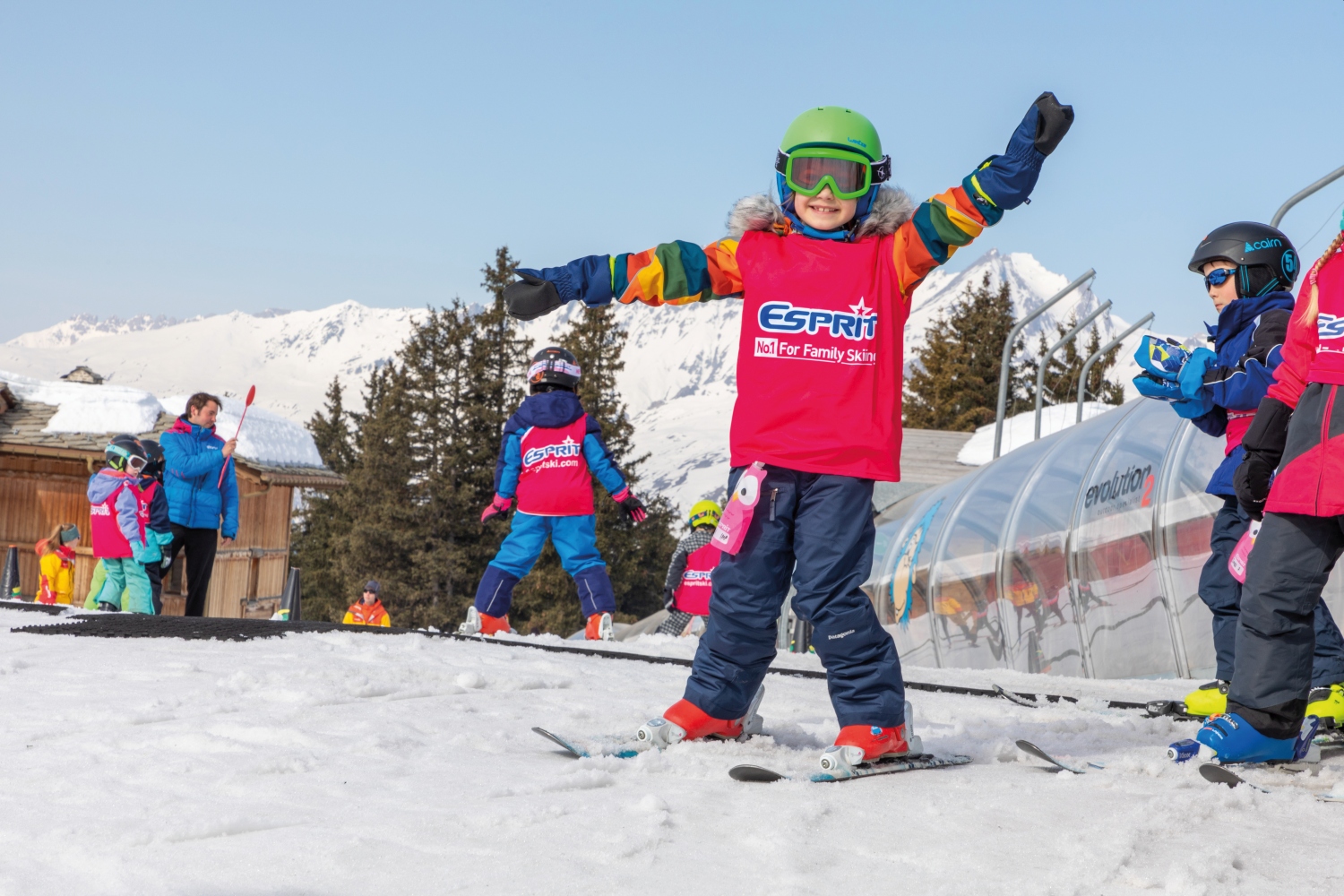 Pack the right kit
Kitting out your kids for skiing needn't cost the earth—either financially or environmentally. Skis, poles, boots and helmets are rented in resort as standard, so it's not worth shelling out on them. Simply ask your resort reps about ski hire (and indeed, other equipment hire) when booking. When it comes to clothing, ask around for loan items or hand-me-downs before buying brand new.
Rental services for kids outerwear, goggles etc. also exist in the UK these days, and can be a great cost-saving option for first time young skiers. The skiwear essentials are: warm, waterproof outerwear (snowsuit or salopettes and jacket) thermal layers, goggles or sunglasses, ski gloves (and a pair of ordinary fleece gloves), ski socks, hat, scarf and warm, waterproof boots with a good grip. 
The Mountain Academy:
New for 2022/23, Esprit's Mountain Academy is an additional afternoon activity club for children aged 6 to 12. This club will have your kids solving lots of fun challenges and learning new skills, including orienteering, hide and seek with rescue transceivers and constructing survival shelters. The class is available in La Rosière, Tignes and Val d'Isère and run by dedicated, enthusiastic ski school instructors.
Call 01483 944 874 for more details or go to espritski.com