We're hurriedly approaching the lift station in Villard de Lans after an excited dash out of the chalet to find some fresh tracks in the 18 inches of snow that has unexpectedly fallen overnight. As I get closer concern sets in. There is nobody there. Have they closed the lifts? This is not a resort where you have to worry too much about avalanches, and there is no wind at all. We stroll up to the barriers and straight into an empty bubble. Confused, I ask my guide for the day, Benoit, from the local tourist board, what's going on? He just smiles and says, "Welcome to Villard".
Arriving at the top I'm greeted by a welcome scene. The sun is out, lifts are running, the white stuff is glistening and there are no more than a dozen people in sight. Benoit takes us straight into the trees off the first chair, and I'm further taken aback when a fellow powder hunter holds a boundary rope up for us to go under, sharing his own fresh line. Chamonix this ain't.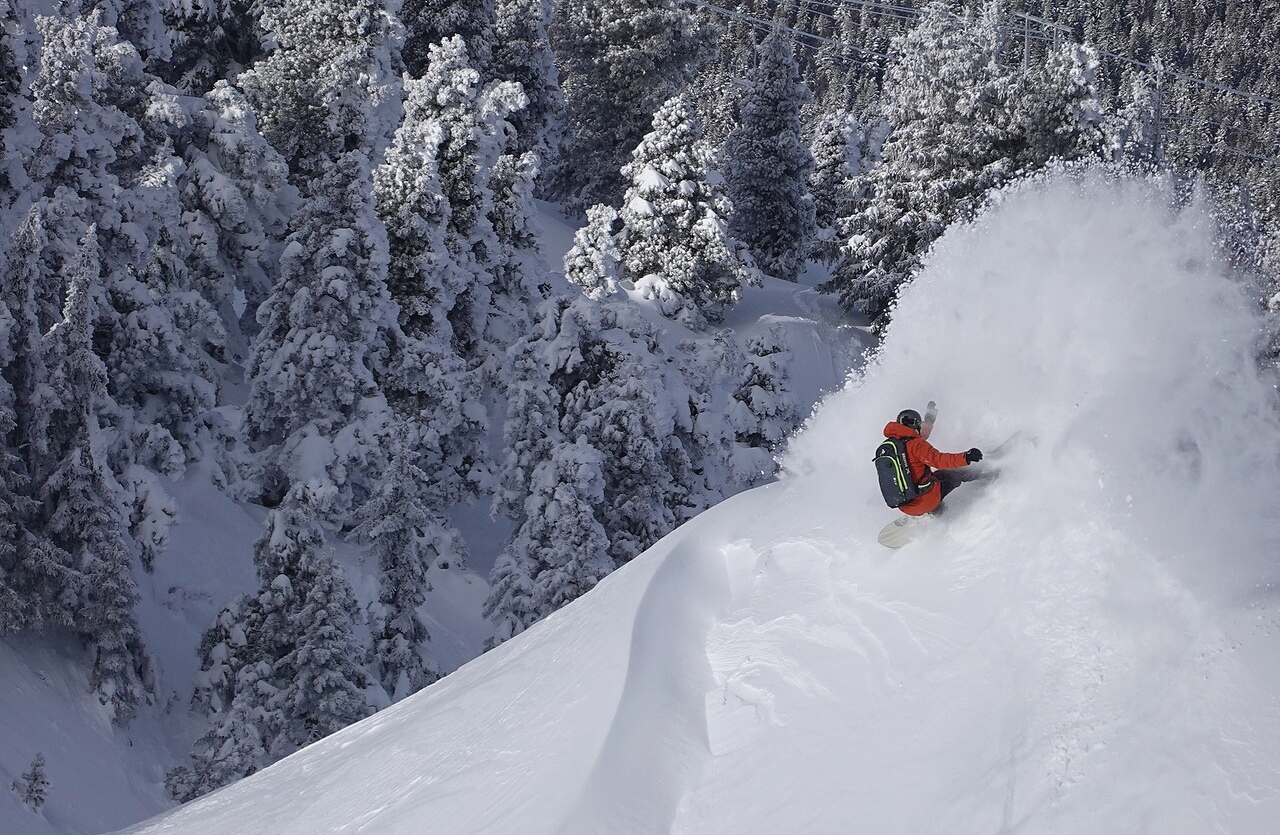 Benoit and I explore all day, playing around on easy, open tree runs, riding the powdery walls of the gullies and ripping through canyons. We never venture far from the pistes, and yet we rarely ski any tracked slopes. It's an unexpected bonus - which is ultimately in keeping with the trip as a whole.
This holiday was never about powder. I've come to this gentle and somewhat unknown resort in the Isère region of France with three generations of Walkers - grandparents down to my daughter, seven-year-old Libby - on what is very definitely a family holiday. Attracted by the 45-minute transfer time from Grenoble, and reviews describing an authentic vibe and confidence-building intermediate pistes for Libby to progress on, we are visiting just before the first waves of Covid-19 send lockdown shockwaves across Europe.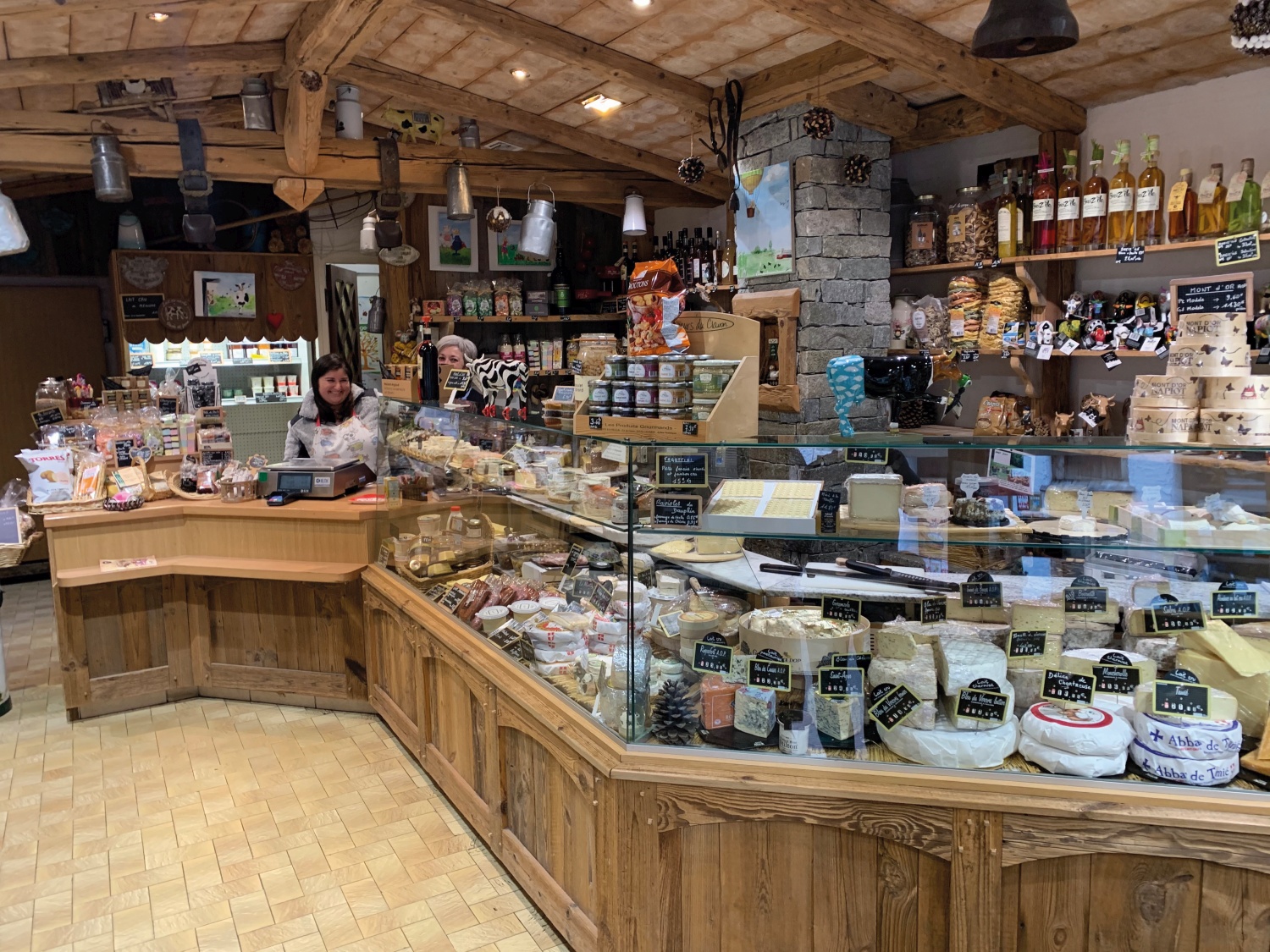 Small, but perfectly-formed
Villard de Lans lies in the stunning Vercors National Park and joins with Correncon to form a ski area with a respectable 130km of slopes. As busy in the summer with mountain bikers and hikers as it is in the winter, the town itself is a few kilometres from the modern lift station and has a traditional atmosphere: Think cobbled streets, a pretty square, independent shops selling local produce, and a good selection of restaurants offering everything from basic pizzas to Michelin-starred haute cuisine.
Those looking for an après party scene, or late-night clubbing, need not apply. Villard un-ashamedly pitches itself as an ideal family resort with a laid-back approach, something that is enhanced by the all-singing, all-dancing sports centre, which actually proves as big a draw for Libby as the skiing. She loves the big pool, with its waterslides and wave machine, and we're forced to go ice skating (badly) not once, but twice, over the course of the week, on the well-kitted out rink, home to the local, professional ice hockey team 'The Bears'.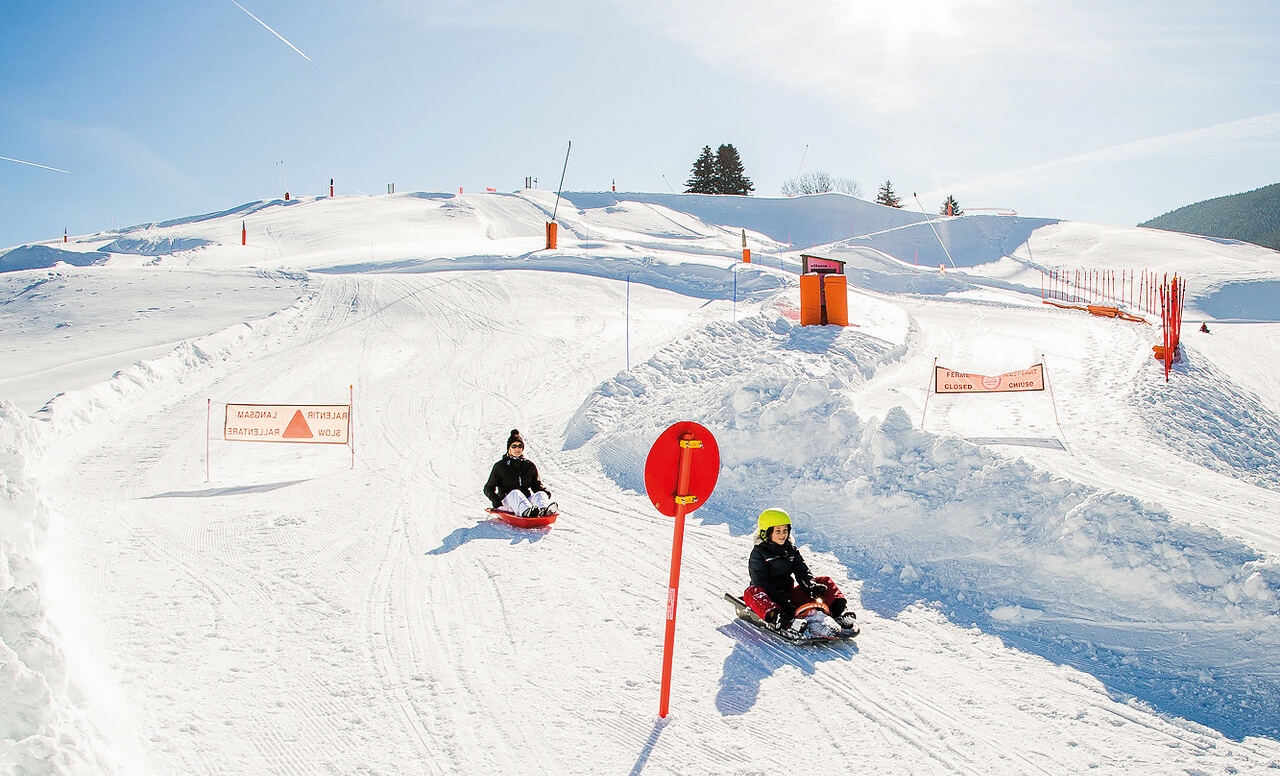 On the slopes, this isn't a place for skiers who want to relentlessly eat up the miles, or need steep couloirs and big mountain backcountry to explore. There are some more challenging pistes for those who seek them out, as well as the tree and off-piste runs when conditions are good, but for the most part you'll find cruisey blues and gentle reds.
It's a perfect fit for our group, some of whom find the bustle of bigger resorts intimidating, and usually make their excuses to find other things to do off the slopes. The relaxed vibe, even down to the lack of queues at the lifts, make for more skiing all together - and an altogether more inviting environment for progression.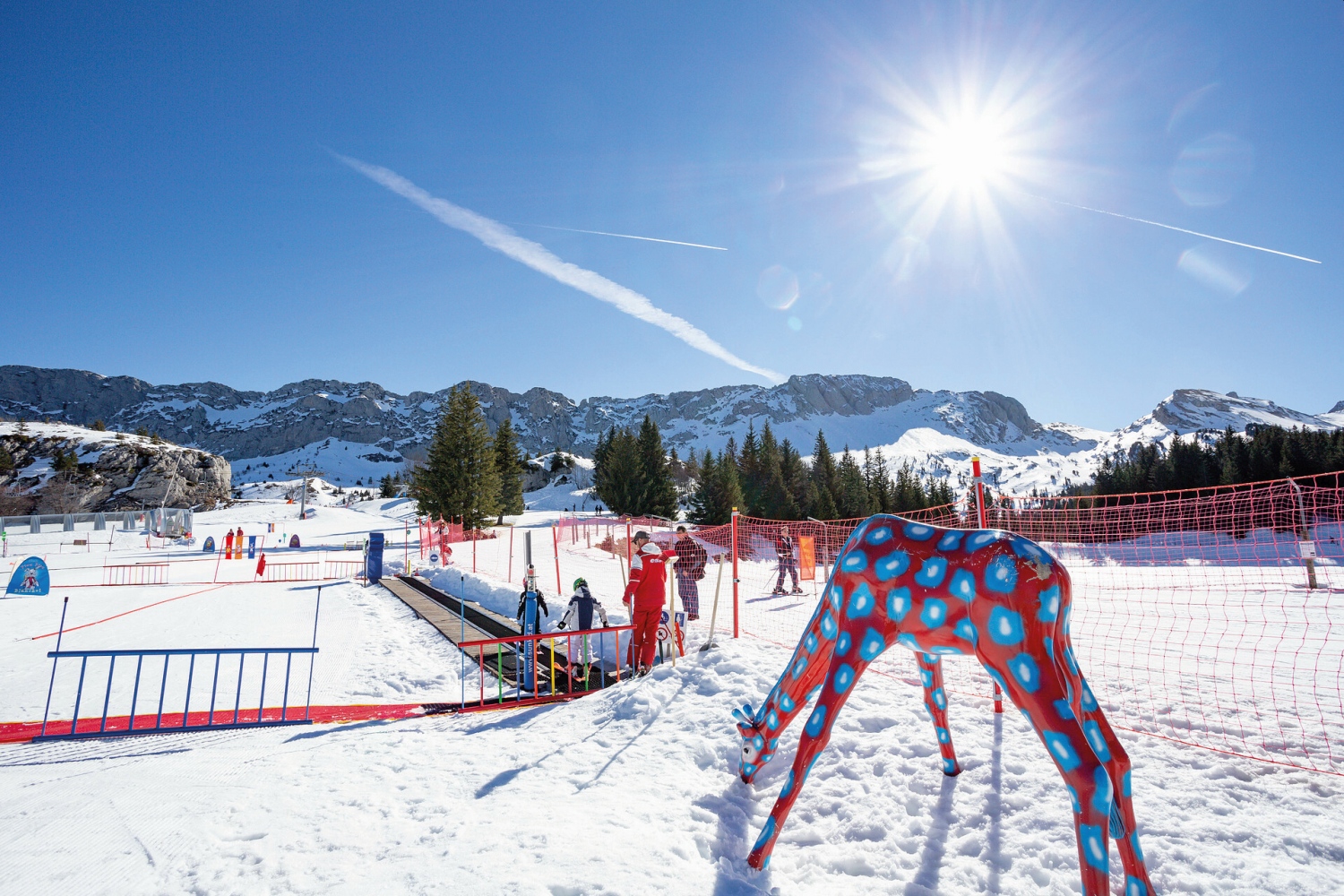 On paper, you might not look twice at a place like Villard de Lans when browsing holiday options. It's dwarfed by nearby behemoths, Alpe d'Huez and Les Deux Alpes, which will soon be linked to form one of the biggest ski areas in Europe. Its position in the national park comes with tight restrictions on where and how big the resort can build, and its elevation will always limit its ability to attract mass tourism. But that is precisely what makes it such a great place to come. After all, who wants huge crowds - especially now?
It's a genuinely different type of ski holiday coming to a smaller, local resort like this. It might be slower-paced, but there's something real about Villard and its people that's all-too often missing in ski resorts today. If you're lucky, you might just find you have the place to yourself on a powder day too.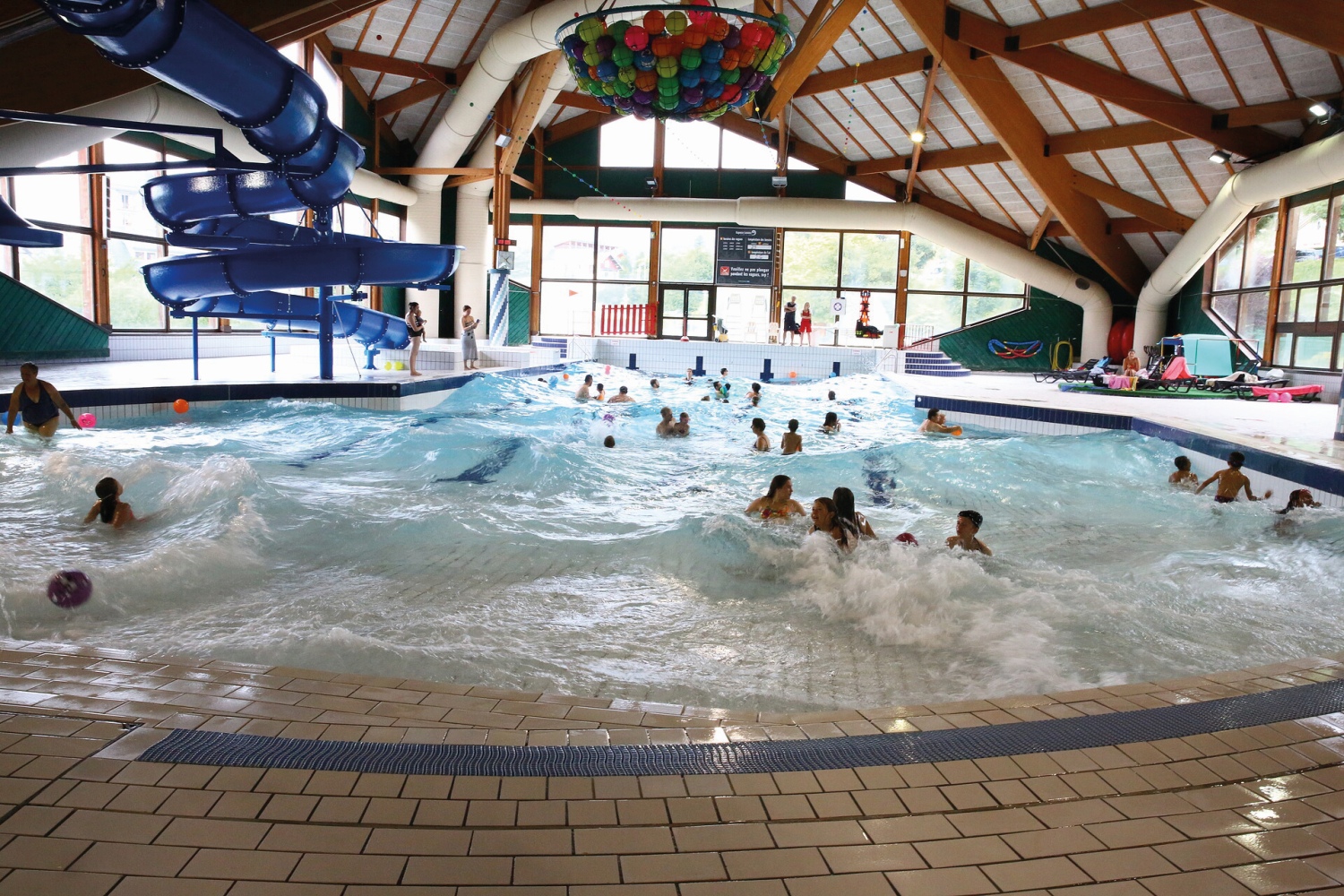 Three activities
Swimming
Right in the middle of town, the superb swimming pool, with wave machine and slide, is perfect for a family afternoon off the slopes. In the same complex you will also find ten pin bowling, a fitness centre, and of course the ice rink where you can catch a pro hockey match or ice skate yourselves.
Dog Sledding
Take the kids for an unforgettable ride through the forests of Villard de Lans in traditional sleds pulled by Scandinavian Huskies. Check the timings for this season but the rides usually run every Monday and Thursday at 6PM.
Fat Biking
Take on the slopes in a totally different way with a family fat bike adventure. The huge tyres are perfect for riding on snow-covered pistes, or forest roads. Vercors Adventure offer guided rides for all ages and abilities.
Family-friendly restaurants
My Little Terroir
A small, unpretentious and super friendly restaurant offering interesting Sardinian inspired dishes and an excellent wine selection. Our favourite place to eat on this trip and well worth booking in advance.
La Bergerie
For traditional French cuisine in cosy surroundings, La Bergerie is the place to go. The restaurant serves a wide selection of typical Savoie dishes, including an all you can eat fondue and raclette!
Le Ranch
With pizzas, steaks and more, Le Ranch is ideal and relaxed for families. You can also get takeaway pizzas here which are delicious – perfect for when the kids have run out of energy.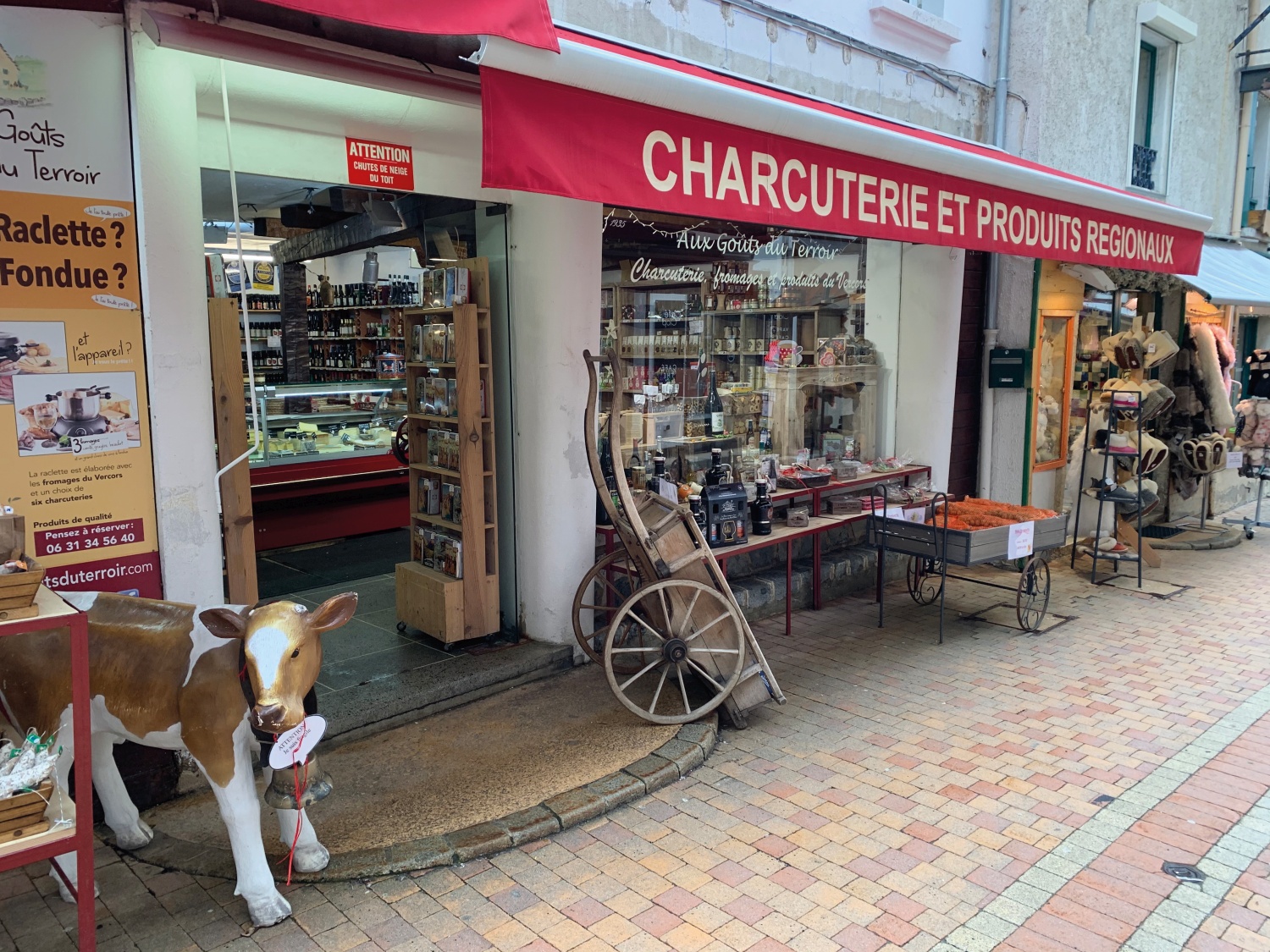 Snowhow
Our Trip
Jim and his family were hosted by Isère Tourism and our holiday was arranged by Villard de Lans Tourist Office.
villarddelans.com
Flights
Fly with Easyjet from Bristol to Grenoble. Flights also operate from London through the season.
Accommodation
Jim stayed at Le Spendid who have a range of affordable apartments from studios to five bedrooms suitable for families and groups - just a five-minute walk from the town centre. Our accommodation, in the largest apartment, had lovely views of the mountains and a massive living and dining area. There is an extensive ski storage room on the ground floor, where a spa and swimming pool will be added soon too.
Ski Lessons
The Ecole du Ski Français (ESF) offers individual and group ski lessons for all ages and ability levels. Book throught their English language website.