It's a sunny, spring day and there are four inches of fluffy, light powder under my skis. Hugging the side of the piste, I'm expecting to be overtaken any minute by a pack of wild, powder hounds intent on tracking out every inch of this white stuff. But instead, I'm the only person here and the powder is accompanied by the kind of peace and quiet that in St Anton, or Ischgl, you'd only find in a high-end spa.

Further down the mountain, near the main cable car, my four-year-old is creating pizza slices with her skis in the local ski school where, even during the Easter holidays, the classes are so small that she's getting the kind of individual attention that she continually craves at home.

Kals in Austria's East Tirol (Osttirol) is an historic village that hosts a modest ski resort. In skiing numbers it's small fry, especially when compared to the mega destinations of the northern part of the Tirol: Kitzbuhel has 170km of pistes and St Anton 280km, whereas Großglockner (the collective name for the linked resorts of Kals and neighbouring Matrei) has only 110km.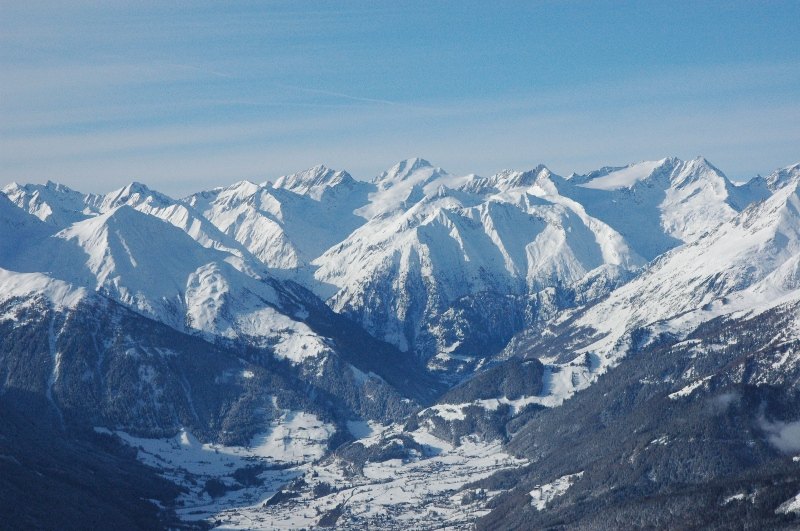 What's more, a little extra effort is required to get there: East Tirol is geographically annexed from its sibling in the north, so it's a two-and-a-half-hour drive from Innsbruck, rather than the 45-minute hop along the highway that some of the popular destinations afford. The drive ends in a 12km trek up the winding Alpine road, which leads to the Kalser valley.

But what this out-of-the-way resort lacks in snow mileage, it makes up for in rustic charm, stunning views and family-friendly attitude. Kals am Großglockner, to use its full title, has been pretty much unchanged for decades. One of the main ski runs ends next to a working farmyard and the village is peppered with small, guest houses (try Chalet Maria Theresia) offering bed and breakfast accommodation in picture-perfect accommodation.

Until last season there were no 'big' hotels in this sleepy farming community, but the arrival of a new, North American-style ski-in, ski-out mountain resort (think spacious, wood-clad cabins blended into the landscape, plus indoor and outdoor pools and a spa) has created a buzz that's likely to attract an increasing number of visitors.

The Gradonna Resort is named after Paleolithic remains that were found in the hills near the resort's location. It is, admittedly, a glitzy place but, nevertheless, has tried hard to work with the landscape and to engage the local community – the marble that makes up the reception floor was pulled out of the hills nearby and many of the staff are local.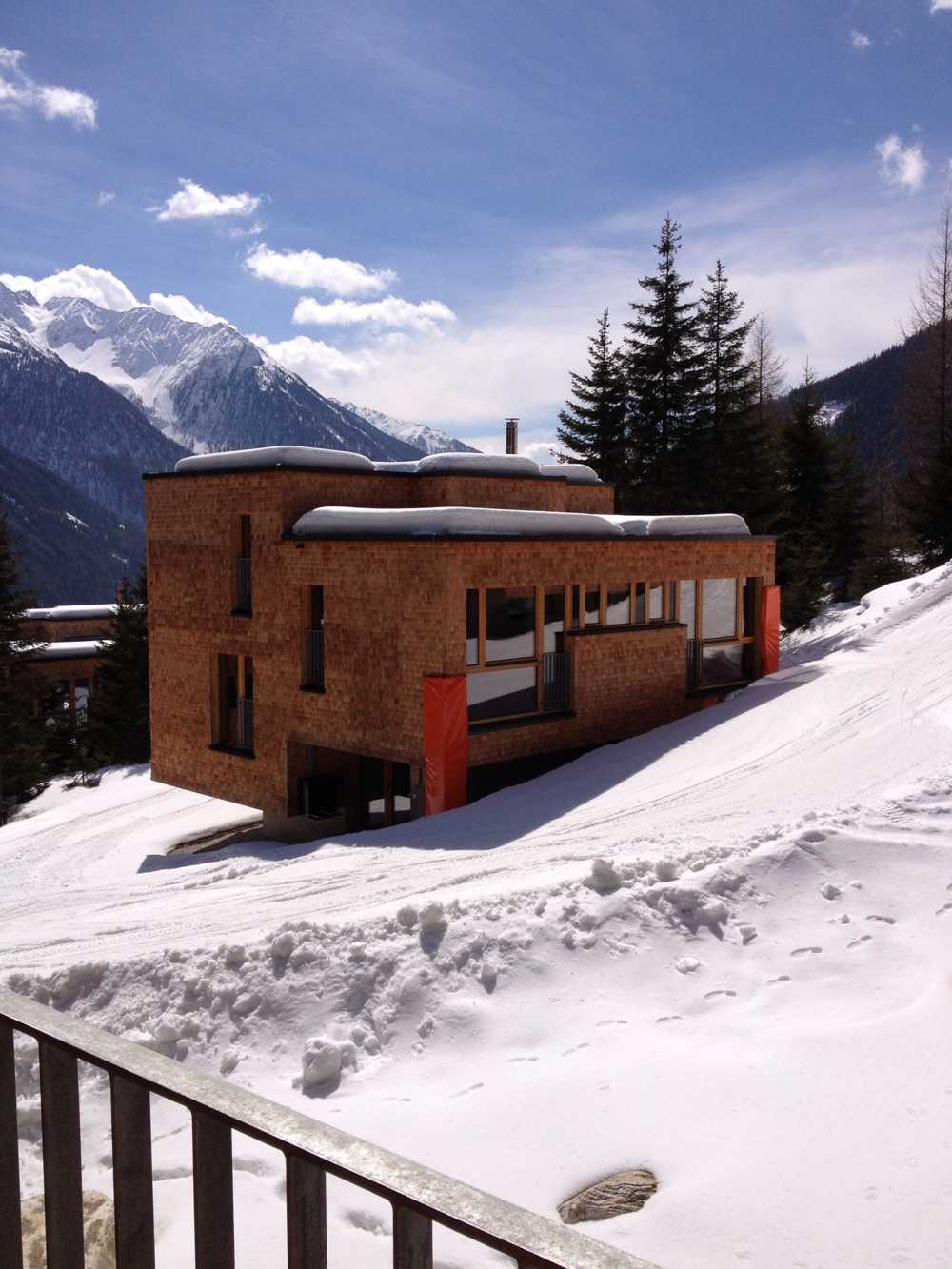 We start exploring by taking the Kals I bubble from the village to the summit of the Cimaross peak, where a perfect ridgeline acts as the watershed between the two linked resorts. Here, facing across the peaks to the Großglockner, Austria's highest mountain (3,798m), is a futuristic glass and metal box called the Adler Lounge. A restaurant and après-ski bar with none of the dreariness of the service station-style buffets that seem so common in ski resorts, here you can drink a beer for €3.80 and sup a bowl of dumpling soup for €4.50 (there's also a more upmarket stübe where the staff replace your ski boots with slippers). It's a pleasant place to hang out, especially on a bluebird day when the sheer scale of the Austrian Alps is apparent. Be warned though, the staff are a little grumpy and only take cash for amounts under €30.

To the east of the ridge and deep in the flat, u-shaped Tauern Valley, lies the linked village of Matrei where the Goldried I cable car begins. When the snow is good the entire 1,677 vertical metres from the top of the resort to the village can be skied. It's a long run that will certainly stretch your legs, but sessioning the fast, fabulous red runs that snake down beside the Happen, Goldreid II and Landen I chairs is probably more fun. With zero waiting time at the lifts and only a handful of other skiers on the slopes we got to carve the entire width of the pistes solo.

Looking after the kids is a priority here and on a snowsure plateau at the top of the Landen I chair is a second Kinderland, or family area. Here at BOBO Kinderland kids can negotiate inflatable snowmen and plastic Christmas trees as they learn to slide at high speed. Basking in sunshine, unlike the shady children's area in Kals, it's the perfect place for young skiers to improve, until the weather comes in when it's like being on the moon – the area just beneath the Adler Lounge is above the tree line and best avoided in a whiteout.

At the end of the day there's a choice of taking either the fast track (think skier-cross) through the thick forest and back to Kals, or making the 15-minute descent from the top on the bubble (there's also a mid-station). We opted for the forest route, which conveniently ejects you onto the roller runs that lead to the base: at high speed it's like ending the day on a fairground ride.

If you're in search of off-piste fun there's an itinerary (suggested off-piste route) right of the Adler Lounge on the Kals side, which takes you onto the forest track, or to the flat run into the base station.

Village life here is sedate, so party animals might not feel at home (animals may though; there's a large population of goats). However, if your idea of après-ski is a hot chocolate and a slice of strudel then you've come to the right spot. There are a couple of quaint coffee shops in the village – try Café Heidi's Klause on Großdorf.

The Gradonna Mountain Resort, nestled on the hillside above the village, does add a touch of glamour to the experience but rest assured, it comes at a price – a night in the hotel starts from €119 half-board. The list of facilities is enticing though – there's a climbing wall, gym, spa, kids club and three swimming pools, including a walk-in toddler pool with a slide. For parents of young children, it's the kind of place that fills you with joy.

What's more, the resort offers direct access to the pretty, wooded Bläuspitz peak where there are two exclusive 'carver pistes'. Here you're encouraged to dig in your edges and arc around at high speed.

Combining a ski holiday with the quiet life is usually hard to do, but in Kals the ski industry has stumbled across an idyllic location where, even with small people in tow, you really can enjoy the silence. Just get there before the noise begins.

Check out our Austrian resort guides here