Picking my line between well-spaced fir trees, the solitude is liberating and the worries of modern life are suspended. The snow is springy and untracked, and my legs have got into their rhythm. I'm making fresh tracks in a huge expanse of terrain that feels as if it should be miles and miles from anywhere, and cost a pre-cash bankers bonus to reach.
In fact, I'm just a short drive from Colorado's Winter Park resort, and Breckenridge, Vail and Copper Mountain aren't much further away in the opposite direction. But I've got 2,600 acres at my disposal spread across the Jones Pass area, spitting distance from the Continental Divide in the Rocky Mountains. And riding all this fresh powder doesn't cost anywhere near as much as a deposit on a first home, it's a few hundred dollars for one of the best day's skiing I've ever had. This is cat skiing, brought to you by a relatively new outfit called Powder Addiction, who have impeccable local knowledge and a very comfortable 16-seater cat, or converted snowplough, that provides access to terrain I'd only ever dreamt of exploring before.
After a very early start, safety briefing and fat skis fitting over coffee in Winter Park, we set off for Jones Pass. We are six Brits and six Denverites, all of fairly strong skiing or snowboarding standard, accompanied by four guides. Greg, our lead guide for the day, used to ski patrol at the nearby but now defunct Berthoud Pass resort, so knows exactly where to head for to make the most of the conditions. Despite it not snowing for over a week, we have run after run of untouched snow. While this is in no doubt helped in part by most of Powder Addiction's terrain facing north, it's also because we have the place to ourselves.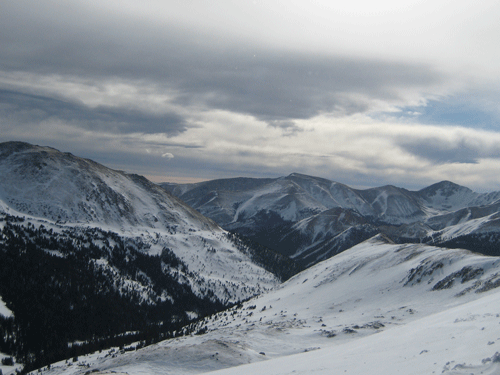 Some runs are through the trees, others start in broad bowls and end among a tree or two, and others still are a chance to let rip on steep faces. Each time we get about 3-400m of vertical, and the cosy cat is waiting for us to trundle us up to another starting point. The 10 minutes rest this gives each time is much appreciated as we barely pause all day, and as the only woman in the group I'm not only feeling the pressure to make the most of the snow and terrain, I'm also representing half the world's population.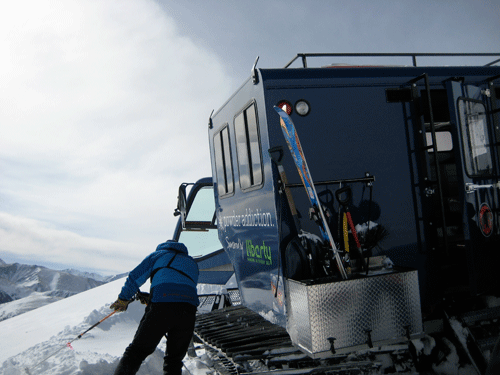 The Denverites are justifiably smug that this is on their doorstep while us Brits have had to cross the Atlantic for it, but that just makes the turns that much sweeter. And one particularly long and varied run is so sweet it brings a tear to my eye – thank goodness for mirrored goggles hiding my eyes, I couldn't let womankind down by crying at the sheer joy of it could I?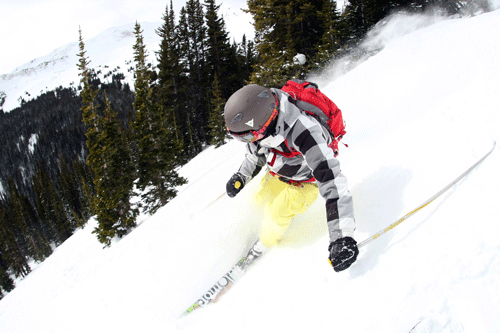 A day with Powder Addiction costs from $350 for a seat, $3,400 for the whole cat, and includes safety gear, powder skis, transport from Winter Park to Jones Pass and back, lunch, snacks and guide services. See
www.powderaddiction.com
for more info and to book.