To sort the wheat from the chaff, every one of the 100 pairs of skis we tested was ridden and rated for overall performance and value, and then scored against specific performance criteria for the category it was competing in: be it piste, all-mountain, freeride, freestyle or touring. We then picked one winner in each category, read on for the results…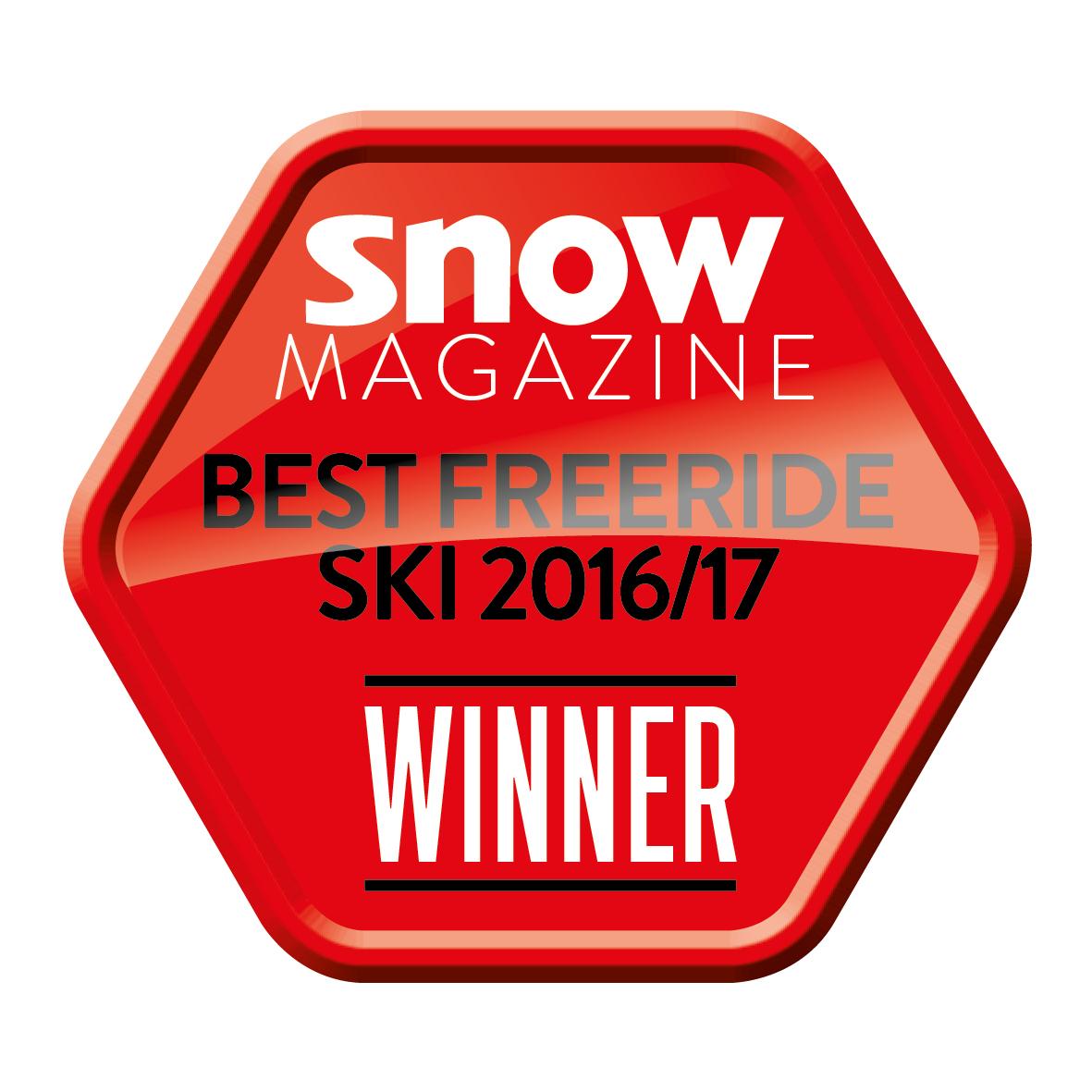 Blizzard Peacemaker | £400
BEST FOR Advanced and expert freeride skiers in search of powder thrills
Struggling with an answer to your freeride ski options? Then now's the time to surrender to what became one of our favourite skis of 2016.
The Peacemaker is a complete package – an all-round ski that floats though powder, grips on hard pack, feels stable but responsive in all conditions and is easy to turn.
With a 104mm waist they are more than enough for most skiers, in most conditions off-piste. The bamboo and poplar wood core means the skis remain light despite their large surface area. With a mild rocker at the tip and tail and a camber in the middle, the skis initiate turns with ease but still manage to easily retain control and grip.
Verdict - 5 Overall
A freeride ski that is so versatile it takes on groomers like its warming up for a World Cup Grand Slalom race.
Volkl Code S | £650
BEST FOR Powerful on-piste skiers who like to rip up groomed slopes.
Efficient, effective, solid and reliable, the Code S, still seems to have a life of its own that's waiting to be harnessed.
Although designed in the style of a slalom ski they perform more like a Giant Slalom ski, sweeping across the piste, improving with speed and carving long radius turns. They have rhythm too and short turns come naturally, but you need to boss them, as the rebound from edge to edge is powerful for a non-race ski.
The full wood core build comes with a gentle tip and tail rocker to help turn initiation – Völkl say they're 80% piste, 20% powder, but taking them into deep snow would be like dragging Donald Trump into a gay bar – they don't belong, but it'll be fun anyway.
Verdict - 4.5 Overall
A strong, slalom-style piste ski that needs to be shown who's boss but master it and you'll be king of the hill.
K2 MissConduct | £450
BEST FOR Advanced and adventurous intermediate women.
With its Aspen wood core the ski is very light underfoot and easy to turn and spin, allowing riders to rip and slide with minimal effort.
There is a generous amount of flex and rocker in the tip and tail to help initiate turns, while the MissConduct has the usual K2 tip and tail protectors that help prevent de-lamination and other critical damage. Durability is also aided by the full sidewall, which is great to see on a ski at this price.
The MissConduct could happily fill the role for someone looking for a fun all-round ski. But to really get the most out of them you need to hunt out those jumps and rails, you'll have a blast
Verdict - 4.5 Overall
Quite simply an awesome performer in the Park and Pipe category with ability to spare on the rest of the hill.
Dynastar Cham 2.0 W 87 | £385
BEST FOR Seasonnaires looking to make the most of the whole mountain.
Dynastar has made some serious tweaks to the range this year and this new model seemed to inspire our female skiers during our 2016 test.
A new blend of rocker and sidecut construction has been added along with a Paulownia wood core to add strength and reduce weight – these skis would easily double up as a touring option.
In short turns they are snappy and playful, in longer radius they are smooth and flowing, and at higher speeds they are stable. They're also wide enough to handle powder snow, providing you're not expecting a big mountain charger, and shaped enough to make powerful carving turns on groomed slopes.
Verdict - 4.5 Overall
One of our standout freeride skis of 2016 that will help you play up on or off piste in any snow conditions.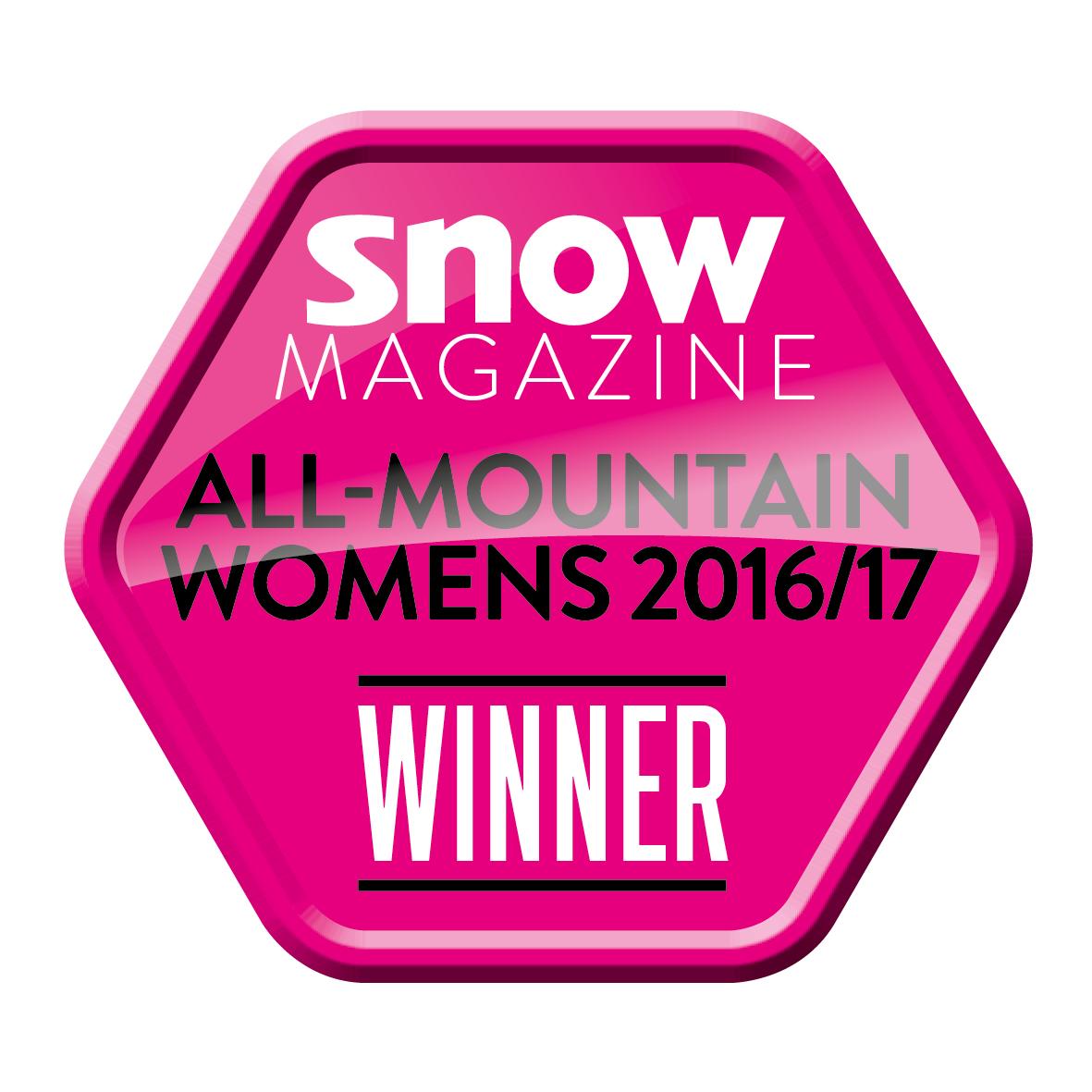 Nordica Sentra S4 EVO | £380
BEST FOR Intermediate piste ladies looking to carve the mountain.
The Sentra series from Nordica is a new women's range of skis targeted at on-piste skiers and there are models for all abilities. The S4 is aimed at those who can ski parallel turns on red runs, but want to improve technique and carve the mountain.
With a 72mm waist, they are not designed for deep snow, so the all-mountain label applies more to the groomed slopes and moguls.
What they do have is genuine versatility in these areas, with the ability to hold and edge on hard-pack snow and suck up bumpy terrain. Although easy to steer, more advanced skiers won't dismiss the performance and this is what makes them ideal for a skier who wants to really improve.
Verdict - 4.5 Overall
An excellent first ski package for light intermediate skiers looking to attack the whole front side of the mountain.

Click for the next 5 skis in the list
---
K2 Marksman | £450

BEST FOR Experts ripping up the whole hill and intermediate cruisers!
K2 has once again hit the target with the Marksman. It performed at the highest levels when really pushed hard and was forgiving in nature when things mellowed out. These skis are definitely more of a high-powered rifle than a child's air gun though.
At 106mm under the boot, the all-mountain ready Marksman gives a great ride on-piste, even if you never intend to take it anywhere else.
But this rebel really wants to play off-piste. It is super easy to turn, very playful, responsive and so much fun over lumps, bumps and jumps you'll have a powder smile on your face even when there's none to be found. Its twin tip shape means you can perfect your switch landings too!
Verdict - 4.5 Overall
Advanced and expert skiers looking for freestyle riding 'style' will love the Marksman; intermediate cruisers too!
Atomic Backland 102 W | £325

BEST FOR Recreational to advanced off-piste-curious women.
A ski like the Atomic Backland 102W will help you make your first forays into the backcounty. With easy-to-turn feel, lightweight manoeuverability and wide platform under the feet it floats through the powder and powers through the crust with relative ease.
On-piste, it lacks a little bit of power, especially in the longer radius turns at higher speeds, although the Backland is very easy to steer at lower speeds in both short and long radius turns.
A lightweight wood core and 'powder' rocker tip means it would suit a touring set up for shorter tours. They would suit someone looking to progress from the piste into powder or planning to get away from the marked runs as much as possible.
Verdict - 4.5 Overall
Ideal for any woman looking to progress from the piste to the powder or budding day ski tourers.
Blizzard Zero G 95 | £525

BEST FOR Versatile freeride ski touring in all conditions
A true backcountry tool that's also light and powerful – the Zero G is fun, responsive and super versatile, providing expert freeriders the chance to maximise their performance in any condition whilst keeping the weight low enough to enjoy walking back up again.
On-piste they are smooth and edge grip is good. Take them into powder and the 95mm waist feels just right for ripping it up at low and medium pace.
There's a nice balance with these skis and Blizzard has designed something that would suit really experienced expert skiers but could also forgive a less technically able one.
Verdict - 4.5 Overall
A great ski for getting into freeride skiing and for making first tracks into touring into the backcountry.
Atomic Infamous | £285

BEST FOR Good value intermediate to advanced pipe and park fun.
Although marketed firmly in the Park and Pipe category, the Infamous proved itself a versatile ski everywhere.
With just the right amount of rocker in tip and tail, coupled with a poppy all-wood core, this ski can bounce and butter away to your heart's content.
That wood core equates to a nice light ski (1.74kg per ski in a 176) so it's a cinch to manoeuvre, requiring minimal effort to launch off any obstacles that take your fancy.
The step-down sidewall is designed to aid smoothness and durability and it does, with the added benefit of very decent edge grip when conditions are icy. Add in a floaty waist width of 86mm and it can handle hard groomers and fresh snow too.
Verdict - 4.5 Overall
Great value, great fun freestyle skis that won't embarrass you on groomers or in fresh dollops of snow.
Dynastar Intense 10 | £385

BEST FOR Experienced female skiers who like carving on-piste
This ski has it all – fantastic edge grip, easy transition into the turns, a balanced ride through the arc and responsiveness edge-to-edge. For an advanced or expert female skier, you'd need no more should on-piste carving be your primary raison d'être.
The Intense scored top marks for edge hold on groomed slopes – at high and low speeds – with great response in long and short radius turns.
The lightweight wood core combines with fibreglass and metal laminates, along with a tip rocker to produce and surprising playfulness.
Off-piste, things aren't so fluid, but these skis aren't designed for powder – they cope well in moguls though, soft enough, yet responsive and light.
Verdict - 5 Overall
The stand out women's piste ski for 2016 with incredible performance at such a reasonable price point.