Sponsored content
From household names such as Les 2 Alpes and Alpe d'Huez, to lesser-known gems such as Chamrousse and Vaujany, the 21 ski resorts of Isère region for the third largest ski area in France, and offer a wide range of ski experience. Incredible scenery, great snow, big verticals, top quality accommodation... what more could you want for your next ski holiday?
Isère is made up of four mountains each with their own identity, but all offering preserved, unspoilt nature and breathtaking landscapes. Oisans, the most alpine, is home to the two huge ski areas of L'Alpe d'Huez and Les 2 Alpes, plus Oz 3,300 and Vaujany. Belledonne is just 30 minutes from Grenoble, making resorts such as Chamrousse, 7 Laux and Allevard-Les-Bains the easiest to reach in the French Alps. The resorts of Vercors, such as Villard de Lans/Corrençon en Vercors have a village vibe, while the landscape is perfect for kite skiing and snowshoeing. Chartreuse is more forested and traditional.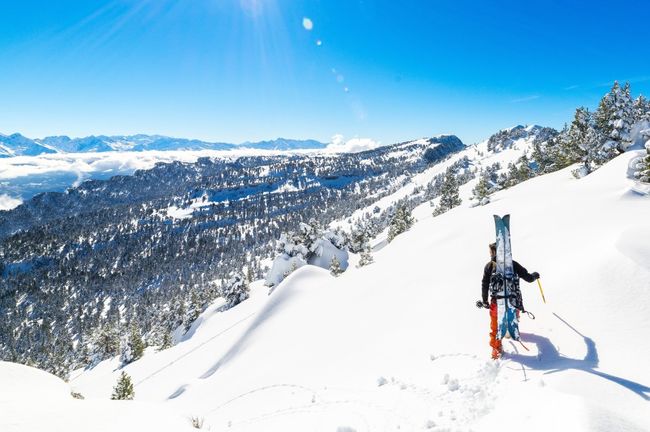 In Isère you can indulge in every type of skiing imaginable, from gliding down tree-lined runs to roaming across high mountain landscapes; from ski touring to glacier skiing and heading off-piste into deep snow. Try Nordic skiing in Vercors, or have a go at ski-joering in Alpe d'Huez and Les 2 Alpes. Go sunset skiing at dusk on ski slopes in Chamrousse or, test your endurance at Les 2 Alpes and ski without stopping from 3,600m to 1,300m. New to the world of ski? You'll also find fantastic nursery slopes all over the Isère region.
Get away from it by going dog sledding across the vast plateaux and forests of Vercors. Or immerse yourself in a Nordic hot tub in Chartreuse, before flinging yourself on the snow! In many smaller, quieter resorts you can ski like a local or learn the ropes away from the crowds. Off the slopes try fat-bike riding, snowshoeing, ice climbing or even ice-diving!
Access couldn't be easier
With its international - but human-sized - airport, as well as road and rail links to major European cities, the Grenoble Alpes Isère airport is ideally located as the perfect gateway to Isère. Transfer times are short - just two hours to the main resorts, but as little as 30 minutes to many smaller ones. There are direct flights to Grenoble from many UK regional airports.
And if you'd rather ride the rails to resort, Isère is one of the easiest ski regions to reach by train - it only takes three hours to get to Grenoble from Paris.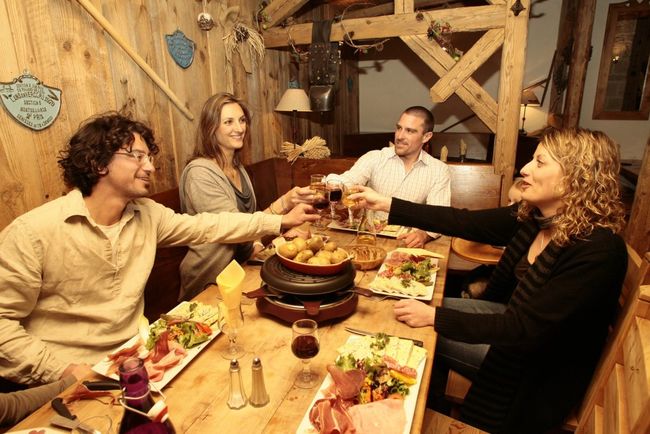 Typically French resort
Before they took to winter sports, many of the Isère resorts were simply small villages and, in essence, they still are. Venture out in the morning, say 'bonjour' to your neighbours, have a quick coffee at the cafè across the street before getting some supplies at the bakery and the cheese shop.
Savour the conviviality of a crowded cafè after a day of skiing or the cosy atmosphere of a typical Isèrian restaurant. French cuisine has countless specialities to try, from hearty mountain food to gourmet cuisine. One of the most famous Isère dishes is the 'gratin dauphinois'. Made of sliced potatoes and cream, it is the culinary champion of Isère.
And all of this is high up in the beautiful French Alps, where stunning views can be found around every corner and the highest mountain peaks are just a short cable car hop away.
6 Magical Descents in the Isère French Alps
In the fantastic ski region of Isère, beautiful slopes weave their way through fabulous panoramic landscapes and pristine wilderness. We've picked out five amazing must-ski runs, all with more than 1,000m of vertical to sink your teeth into...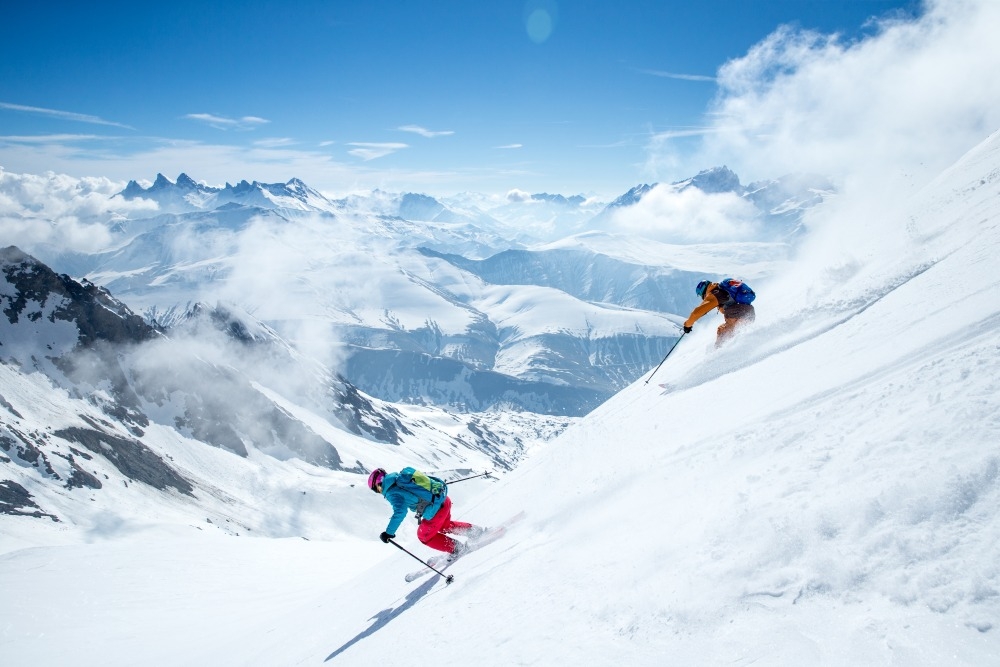 The run: Grand Sablat
The resort: Alpe d'Huez
The off-piste Grand Sablat in the Oisans range, also known as the Vallée Blanche de l'Isère, begins at the summit of the Pic Blanc at 3,300m. It's a beautiful classic run, with 2,000m of vertical pleasure. If this one doesn't draw a jubilant 'woohoo' between each turn, nothing will. Whether you take the large routes or explore one of the variants, this wild itinerary will bring you to the charming village of Clavans.
Don't miss: Lunch at the pretty Savel inn, before a helicopter ride back to Alpe d'Huez.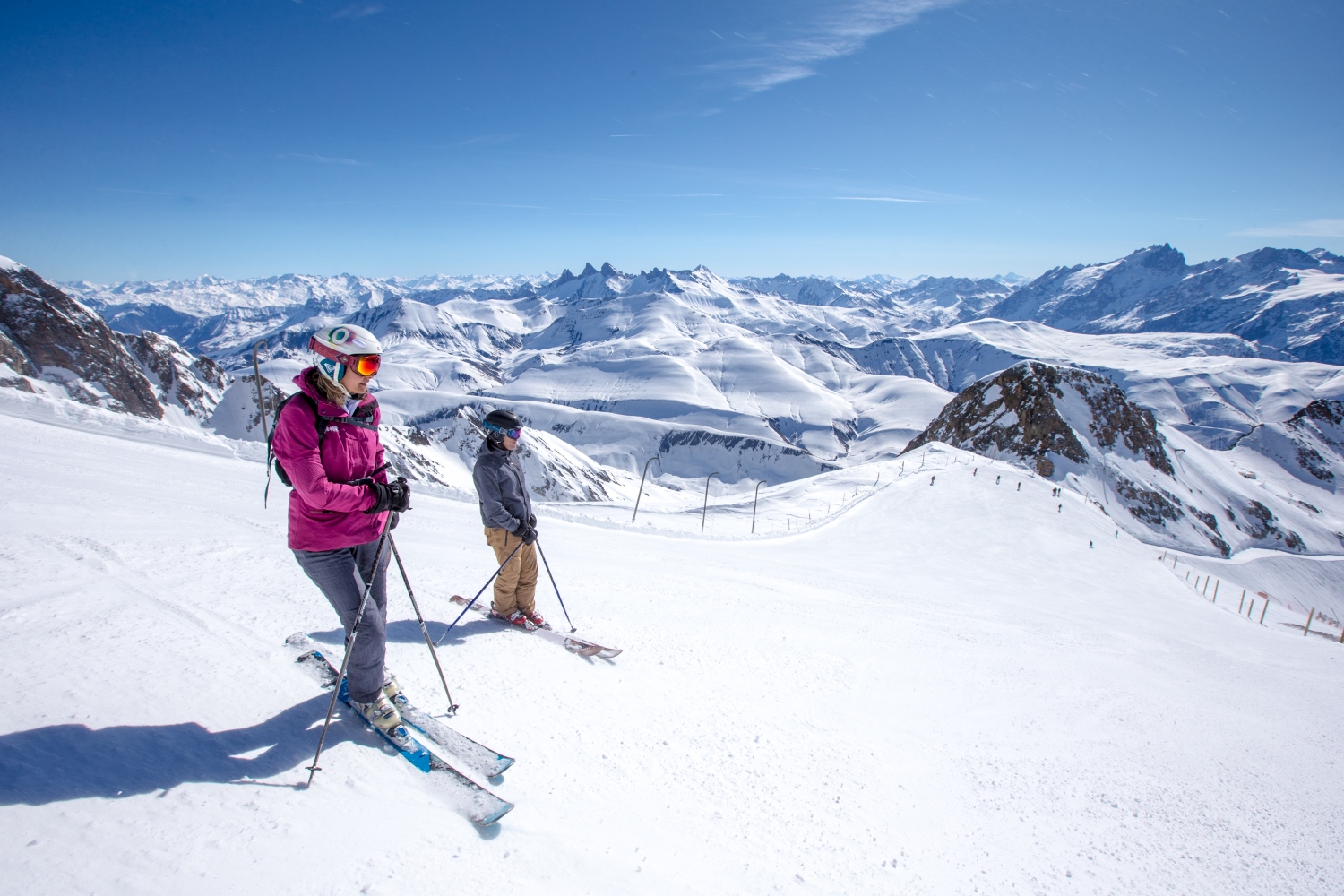 The run: the Sarenne
The resort: Alpe d'Huez
Do you love to ski challenging black runs? Well, how does 16km of downhill sound? This is Europe's legendary longest black run, and one to test the ski legs of any skier. Gauthier De Tessières, Alpe d'Huez skier and silver medallist at the 2013 World Super-G Championships, is no exception. He says: 'I really like to take friends on this track, a long descent with different points of view. We challenge ourselves at the top with a rather stiff start, we have fun in the middle, and in the lower part we let slip for miles, to rest our legs, while talking together.' 
Don't miss: Tartiflette at the traditional restaurant La Combe Haute at the end of your run.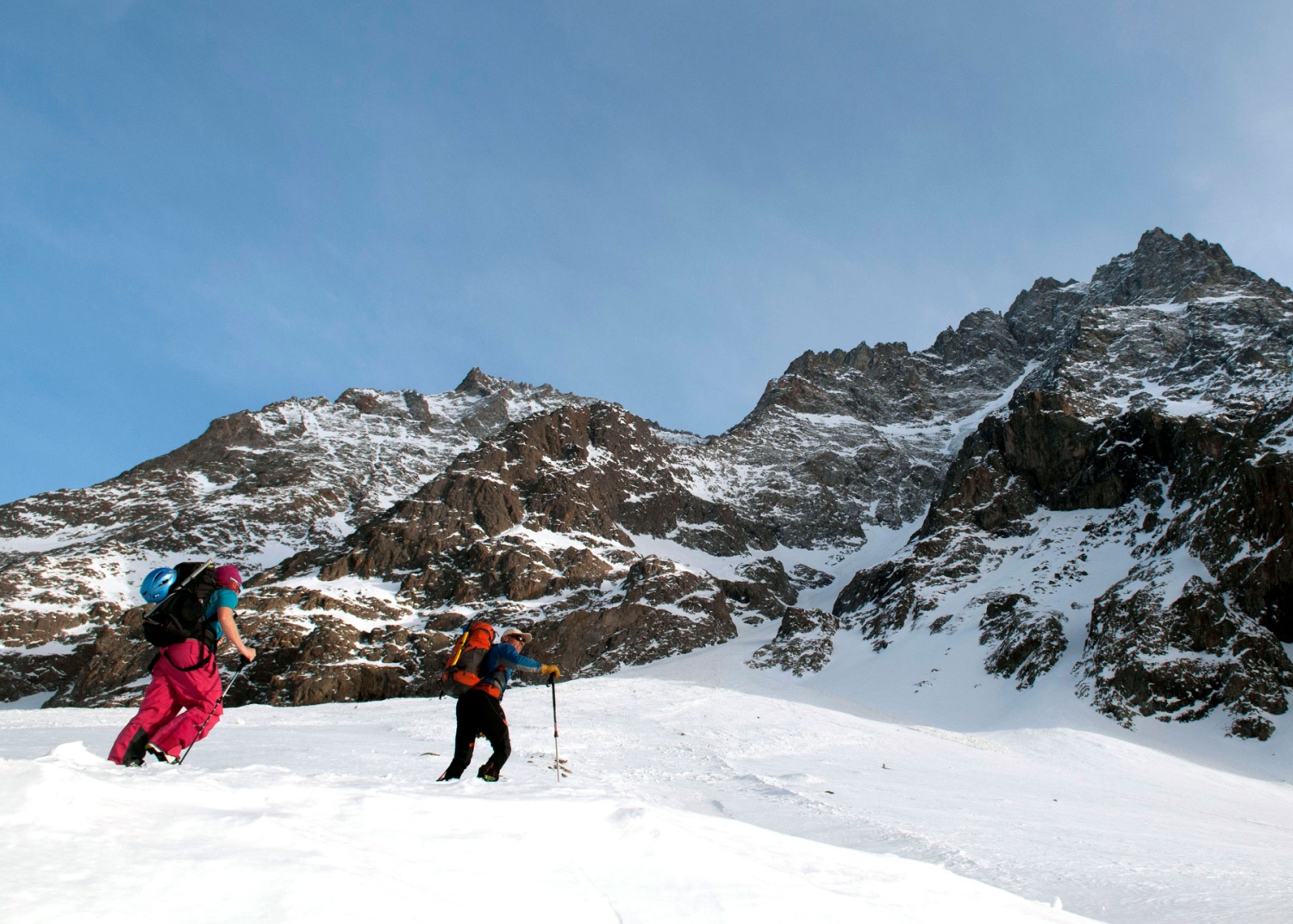 The run: the Vallon de la Selle 
The resort: La Grave/Les Deux Alpes
This is a famously beautiful off-piste descent, starting very steeply from the top of the Dome de La Lauze at 3,568m down to the village of Saint-Christophe en Oisans. There's little sign of anything man-made, save a few glimpses of the Refuge de la Selle – this is pure, wild and high mountain freeride bliss with more than 1,000m of vertical down wide, south-facing 35 ° gradients, into a long valley. 
Don't miss: The end-of-the-run atmosphere in La Cordée, a typical mountain inn that is a bar, a souvenir shop and a restaurant.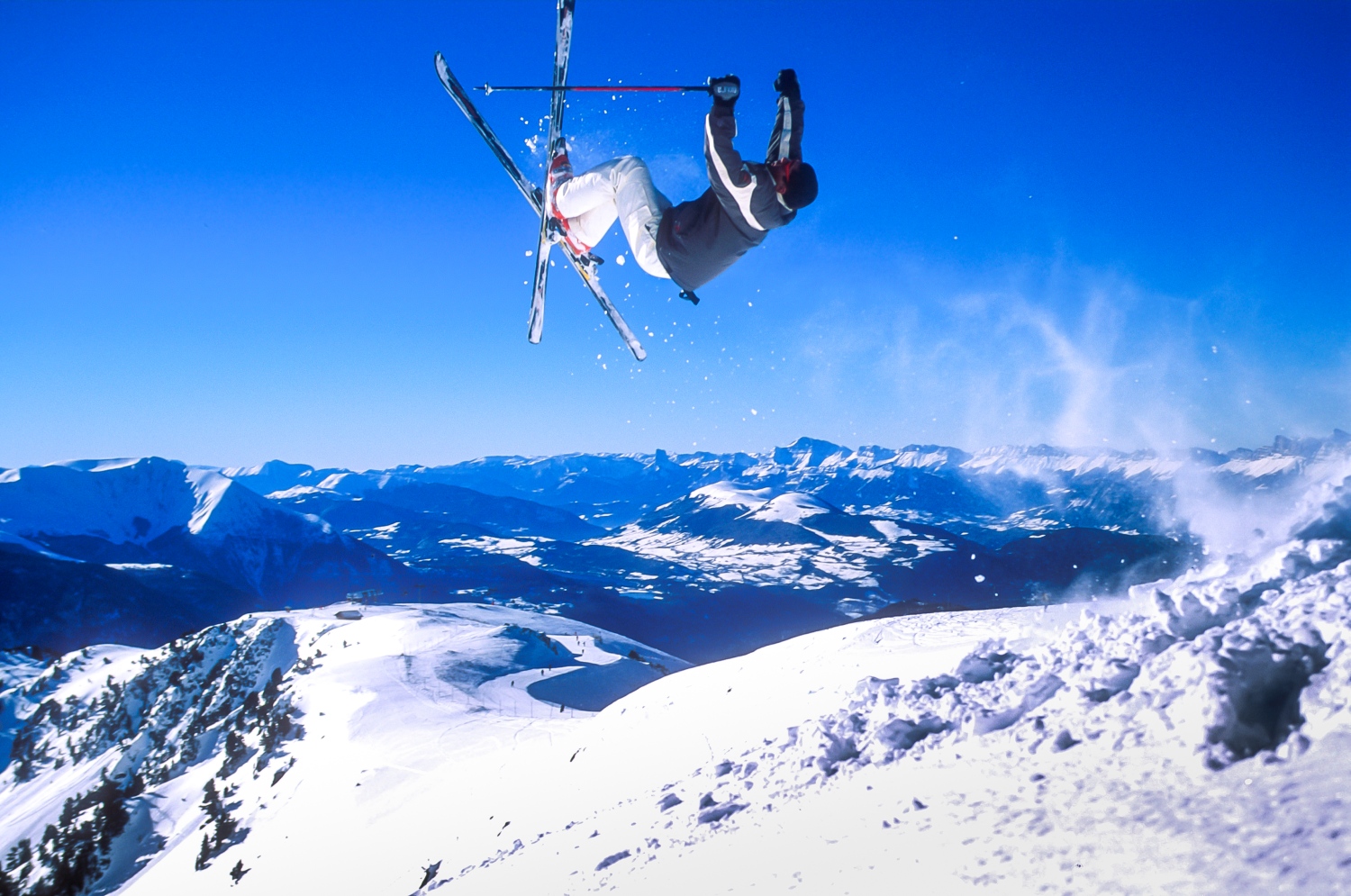 The run: Olympic downhill - Casserousse
The resort: Chamrousse
For a challenge with friends in the Belledonne mountains, head to Chamrousse and its mythical Olympic men's downhill descent. This epic black run saw Jean-Claude Killy make his name at the Grenoble Winter Games in 1968. Aged just 24, the skier won the Grand Slam with three Olympic gold medals: downhill, slalom and giant. Do you dare to try the catapulted departure invented by the champion, with the city of Grenoble at your feet?
Don't miss: The restaurants in Chamrousse 1650, where the prices are half what you'd pay in the swankier French resorts.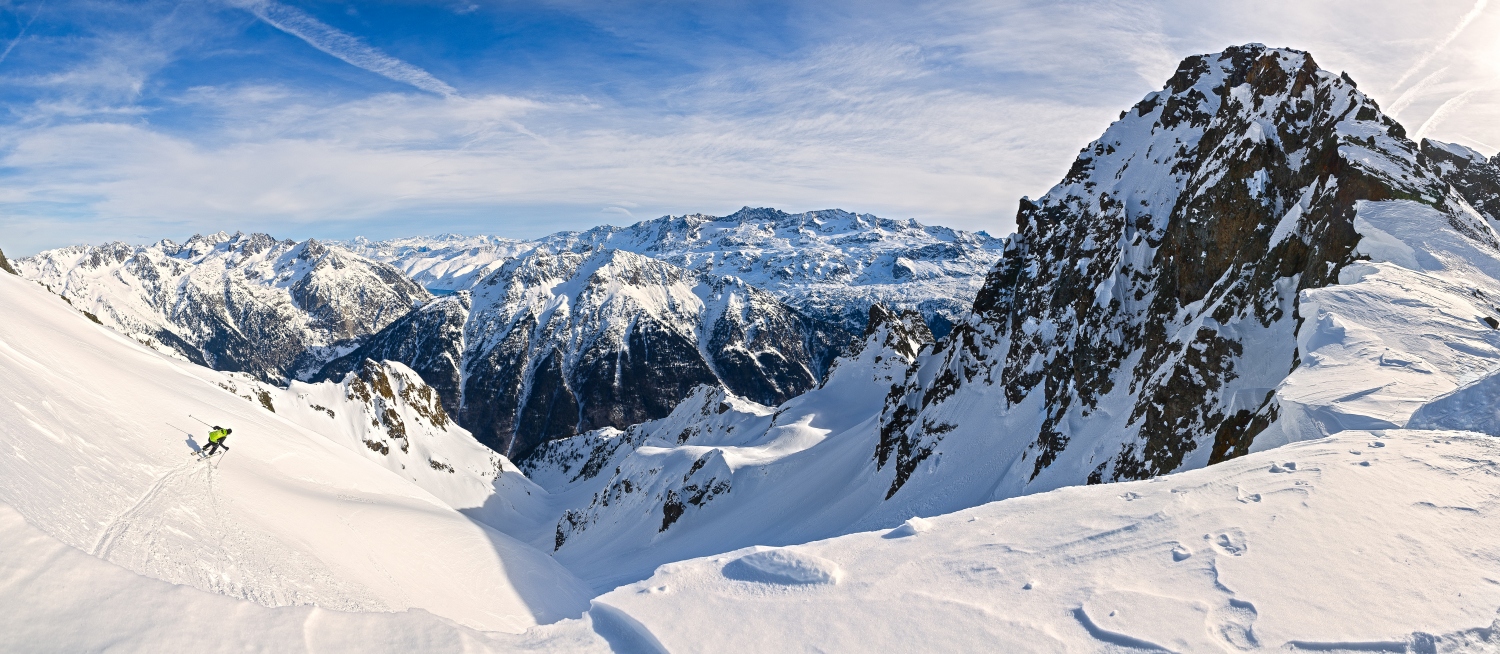 The run: The Combe du Pra 
The resort: Les 7 Laux
The Combe du Pra at 7 Laux in the Belledonne range is ideal for those who wish to learn off-piste ski-touring. The valley offers 3 black slopes of more than 1,000 meters in altitude, in a wild setting, without lifts. The Combe du Pra must be done in the morning, in the fresh snow and on a clear day so you can see Mont Blanc. This spot is also the best in 7 Laux with a micro climate where it snows more than elsewhere.
Don't miss: The chance to do it all over again…
Carole Montillet
The resort: Villard-Corrençon
The challenging black 'Carole Montillet' run at Espace Villard-Corrençon, features technical passages and mogul fields for thrill seekers, plus powdery slopes, forest trails and wide, gently sloping runs for something a little smoother. Covering a huge variety of terrain, this route truly has something for everyone.
Don't miss: More of a can't miss - the panoramic mountain views are just stunning.
For more information about this wonderful destination, go to alpes-isere.com