Sinner Mohawk Goggles | £103
This new model from Sinner features a photochromatic 'Trans+' polarised lens.
The SINTEC/TRANS+® technology changes rapidly from a CAT.1 lens into a CAT.3 lens. This provides the best visibility under all weather conditions.
The frame of the Mohawk is relatively low profile and gives good all-round vision, with vents top as well as a coating to combat fogging. Hypoallergenic face foam gives a comfy fit and the Mohawks are also helmet compatible, with the silicon-backed strap.
A photochromatic lens plus a spare thrown in makes the Mohawks exceptional value for money.
Utye Ski Carrier | £28
We first noticed this cool new gadget at the London Ski Show, it's one of those 'simple but effective' inventions that you wish you'd come up with yourself!
Strap your skis to the little wheeled platform and walk down the street in style without whacking people in true Basil Fawlty style along the way!
Cab9 Stealth Sunglasses | £28
Cab9 proves cool sunglasses don't have to cost the earth, with this new range of eyewear which, although designed primarily for the slopes, they wouldn't look out of place on an Ibizan beach.
The Stealth sunglasses cost a shade under 30 quid yet have a tough and light frame that can take plenty of knocks, drops and bangs as well as glare reducing polarised lenses. The lenses themselves are impact and scratch resistant and block 100% of UVA/B/400 rays.
Ski Mojo Ski Support System | £450
This futuristic looking exoskeleton for the legs uses spring recoil technology to supplement the power of the leg muscles, this in turn reduces impact, substantially delays muscle fatigue and alleviates leg and knee pain so is great for those with joint pain or knee injury.
The lightweight harness with neoprene knee supports contain powerful springs and, worn under ski pants the Ski~Mojo is so neat and discreet that no-one would know it's being worn.
Zardoz Notwax | £10
The non-toxic and odourless NOTwax Pocket Puck is an alternative to traditional iron-on waxes, for recoating the bases of our scratched up skis or snowboards in a layer of 100% liquid Flouropolymer.
Slip one into your luggage before you head off for a week on the slopes and keep sliding faster for longer by giving your base an application at the start of every day.
The NOTwax Pocket Puck isn't really a replacement for getting your base properly waxed but if your last wax treatment is wearing thin, this is a great little product to give you that extra turn of speed so you don't get left behind.
Outdoor Tech Buckshot Pro Speaker | £60
Based on the form of its more modest predecessor, the Buckshot speaker, the Buckshot Pro now boasts a powerful LED light with three settings – strobe, camplight and torch – as well as a USB output to transform it into a powerbank for charging your phone or GPS. The speaker won't blow you away but it is certainly better than your phone.
Buff Polar Neckwarmer | £15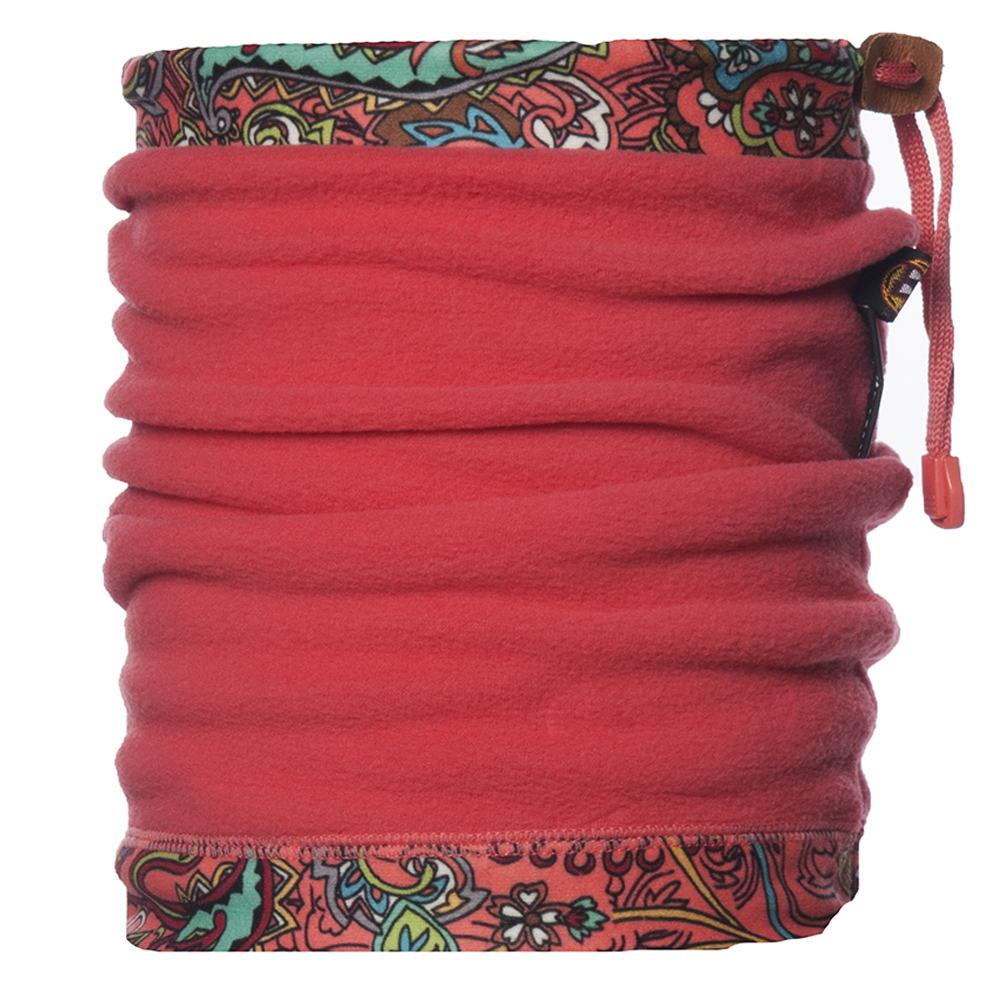 This neckwarmer from Buff packs a serious punch in the warmth stakes, made with a classic Polartec fleece it bears all of the hallmarks of a pumped up Classic Buff.
Super comfy to wear and, in typical Buff style, available in a multitude of colours and designs, it should suit most tastes. It's also available in a drawstring option if you want even more potential for warmth.
A great stocking filler for anyone heading out to the icy slopes of the Alps and beyond.
Wigwam Snow Fusion Ultra Lite Ski Socks | £16
No Christmas gift list would be complete without a pair of socks and this fine offering from American sock company Wigwam fulfills the role perfectly. The Snow Fusion Ultra Lite socks will have you skiing or snowboarding down the mountain in absolute comfort thanks to a 100% Olefin liner and stretch nylon, merino and spandex outer.
TomTom Adventurer GPS Sports Watch | £270
A watch may seem like a strange departure for GPS brand TomTom but it's merely the latest in a growing line of new products aimed at outdoors, adventurer types.
This is a true 'multi-sport' watch with a baffling array of functions to track and record your every move. Some of the ski and snowboard specific functionality is a lot of fun including the automatic lift detection, which allows the Adventurer to show the max speed, descent and max gradient of your last ski run as you go up the lift.
The Adventurer can also track heart rate, descent, run count, distance, duration and speed and looks pretty cool to boot.
Keen Fremont Lace Boots | £140
The insulated Fremont Lace is made with waterproof, seam sealed leather that will keep your feet dry and warm while you cruise the après ski.
The water resistant full grain leather upper has a lovely look and feel and is highly durable. For added protection it is also seam sealed, making these boots a luxurious but tough winter defence against rain and snow.
Inside is Keen Warm charcoal bamboo insulation, which is light and anti-odour, while on the sole a generous tread is grippy on ice, with big heel and toe bumper protection.