Of all holidaymakers, skiers and snowboarders are arguably the most aware of the threat of global warming. It's impossible not to notice its impacts on the slopes around us. Or ponder—as we stand surrounded by visibly shrinking glaciers, and an ever-growing number of snow canons—how long our favourite activity will be able to continue. The key to ensuring that it will, of course, lies in curbing carbon emissions. But how to help?
Among winter sports enthusiasts, much of the discussion revolves around travel to and from resort. This is undoubtedly important. Taking a train to the Alps can cut the carbon emissions of your journey by 90 percent, according to the best estimates. But what about the resorts—and resort operators—themselves, who face a threat that's nothing short of existential?
A Swiss study showed there are 38 fewer days of natural snow every winter than in 1970, while a French study pointed to 23 fewer days around Chamonix Mont Blanc over a similar period. There's no doubt that these trends will see more and more resorts unable to operate in the decades to come.
Thankfully, most resort operators are acutely aware of the need to cut emissions. Local livelihoods depend on it. But there's still a lot of greenwashing around, with people paying lip service to environmental concerns. Of course there are other issues that are important, like promoting and protecting biodiversity, and eliminating single-use plastic. But neither of these tackle the real, root cause of the climate crisis—reducing carbon emissions often involves thinking about more boring things like roof insulation, power generation, or municipal building regulations.
Here, we've chosen to highlight six resorts that are taking concrete steps to reduce their CO2 equivalent emissions. If you're looking to make your next ski holiday more sustainable, these eco-friendly destinations should be top of your list.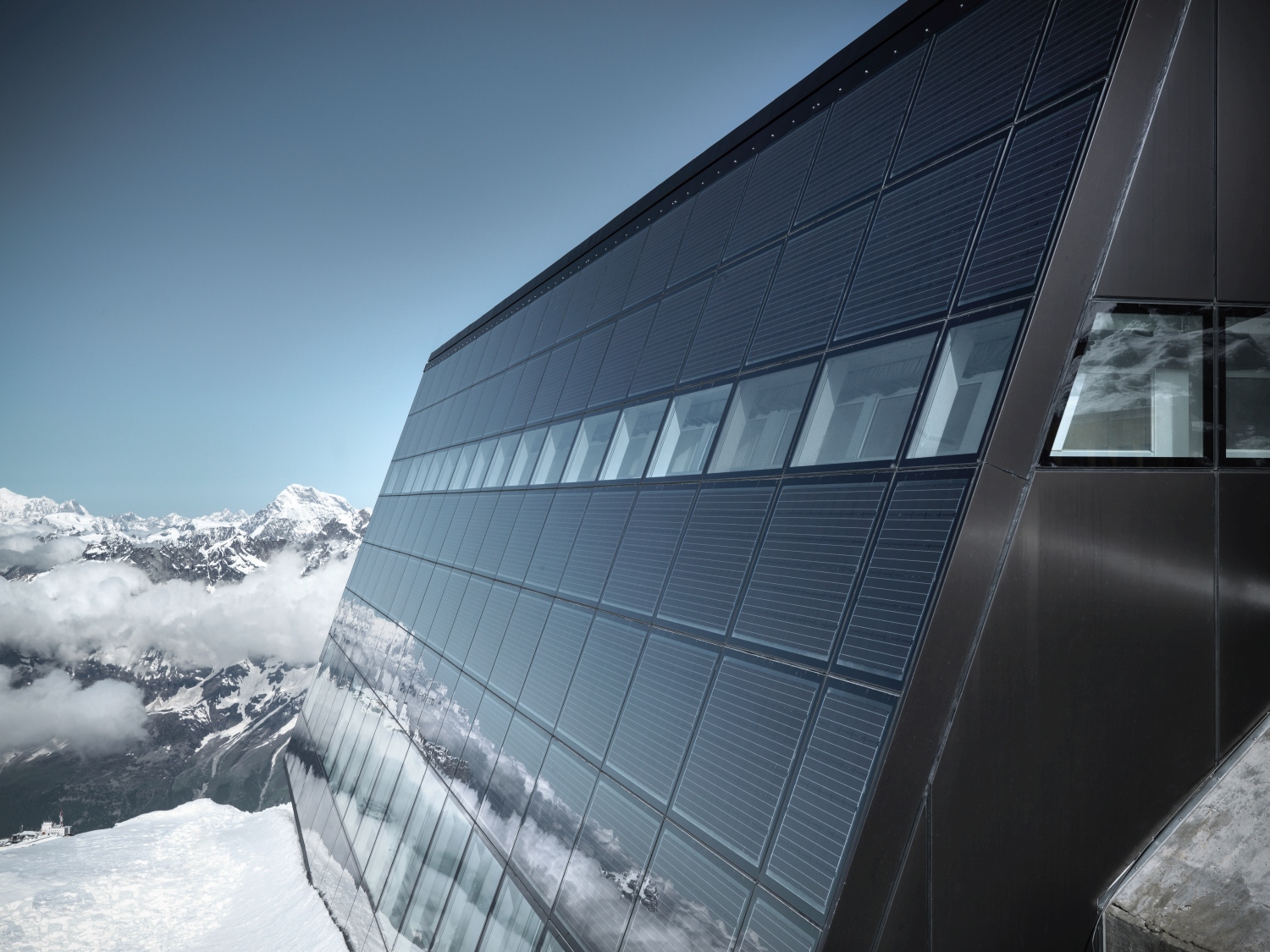 Zermatt, Switzerland
In car-free Zermatt, guests whizz around in electric taxis – but that electricity needs to be generated. So the resort uses solar panels able to withstand ice and hail on restaurants and lift stations, estimating that their altitude makes them up to 80 per cent more effective than elsewhere in Switzerland. Other measures include more natural lighting, better insulation and the use of more expensive, but more efficient, diesel for snow groomers. Waste water is purified and reused.
The nearby resort of Saas-Fee—also car-free with a fleet of electric buses—is another eco-pioneer, using geothermal probes for energy.
But Switzerland has often failed to prevent the spread of private chalets around certain resorts. The full impact of multi-millionaires building these investment properties is rarely calculated, but studies estimate that half of the lifecycle carbon of a residential building is emitted before it is even occupied, concluding that it is better to retrofit old buildings.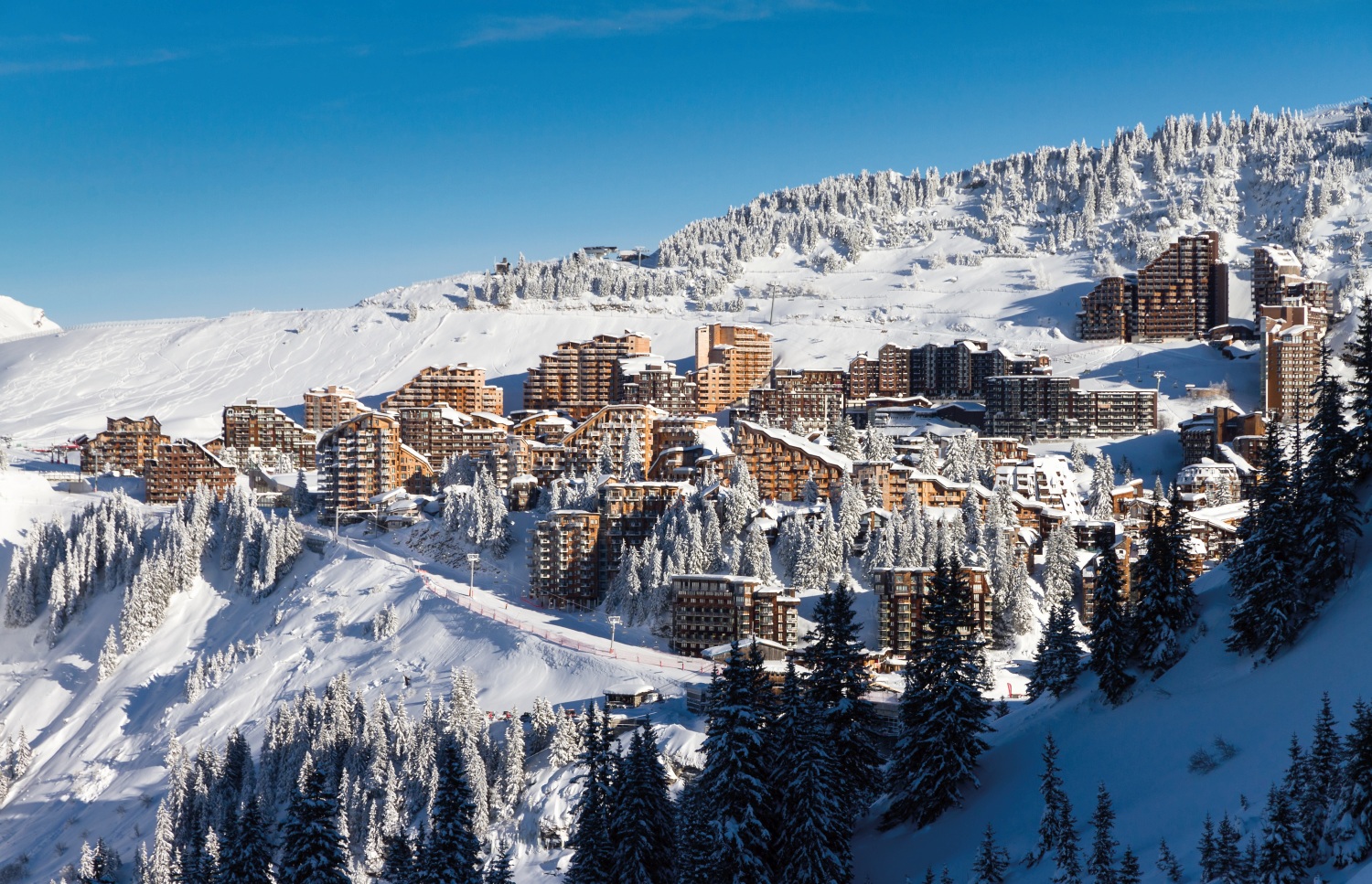 Avoriaz, France
In pedestrianised Avoriaz, apartment blocks built in the 1960s have stood the test of time. The architect made full use of the sunny plateau with simple but effective energy-saving measures, such as roofs insulated by snow, and ensuring 95 percent of apartments face south, to cut heating costs. The blocks have been updated with more energy efficient window frames and lighting, and a ban on window shutters. It sounds low-tech but—as anyone who has suffered an over-heated hotel room will know—much energy wastage is down to thoughtlessness.
Serre Chevalier is another French resort making big strides. It is producing electricity by combining three renewable sources: hydro-electricity, solar panels and small wind-turbines. But while France has avoided Swiss chalet sprawl, it is still frustrating to arrive at resorts where privately owned apartments are shuttered for most of the season, encouraging the building of new hotels.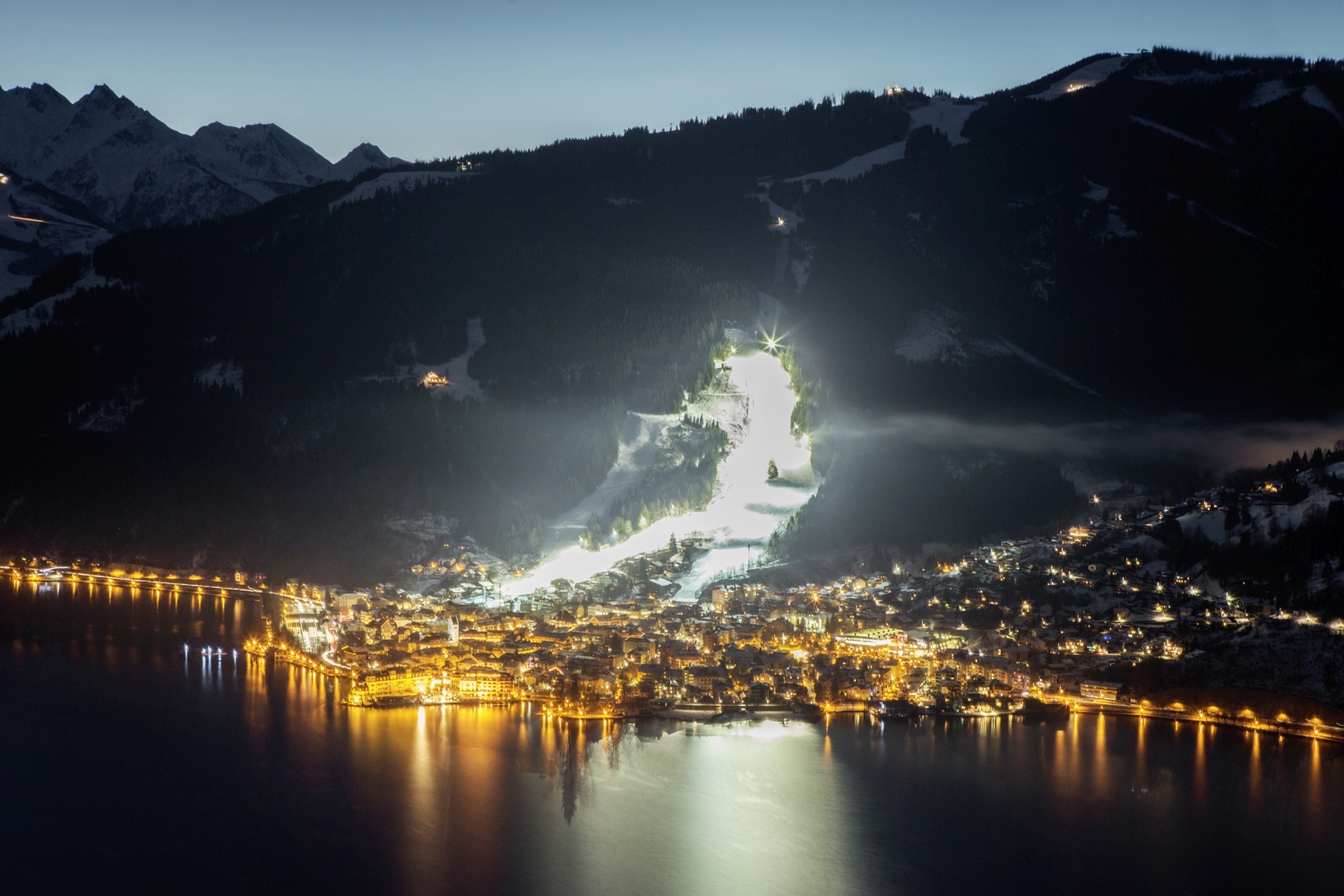 Zell am See-Kaprun, Austria
The Austrian resort of Zell am See-Kaprun is powering its lifts with electricity from only renewable sources, as well as using solar panels and heat pumps to heat buildings. It has also been one of the most experimental, using a hydroelectric power plant both to generate electricity in summer and create snow in winter. Like Avoriaz, it uses excess heat from lift motors to heat buildings.
While environmentalists have opposed the recent linking of many Austrian resorts, it is unclear how this affects emissions, given that skiers are more likely to take the newly created lifts and pistes to get from one ski area to another rather than driving.  
Zell, for instance, is now linked by a couple of new lifts and pistes to Saalbach-Hinterglemm, which is a model of efficiency in that so many properties are available to stay in.
Where many Austrian resorts fall down is in their indulgence in heated seats on chairlifts.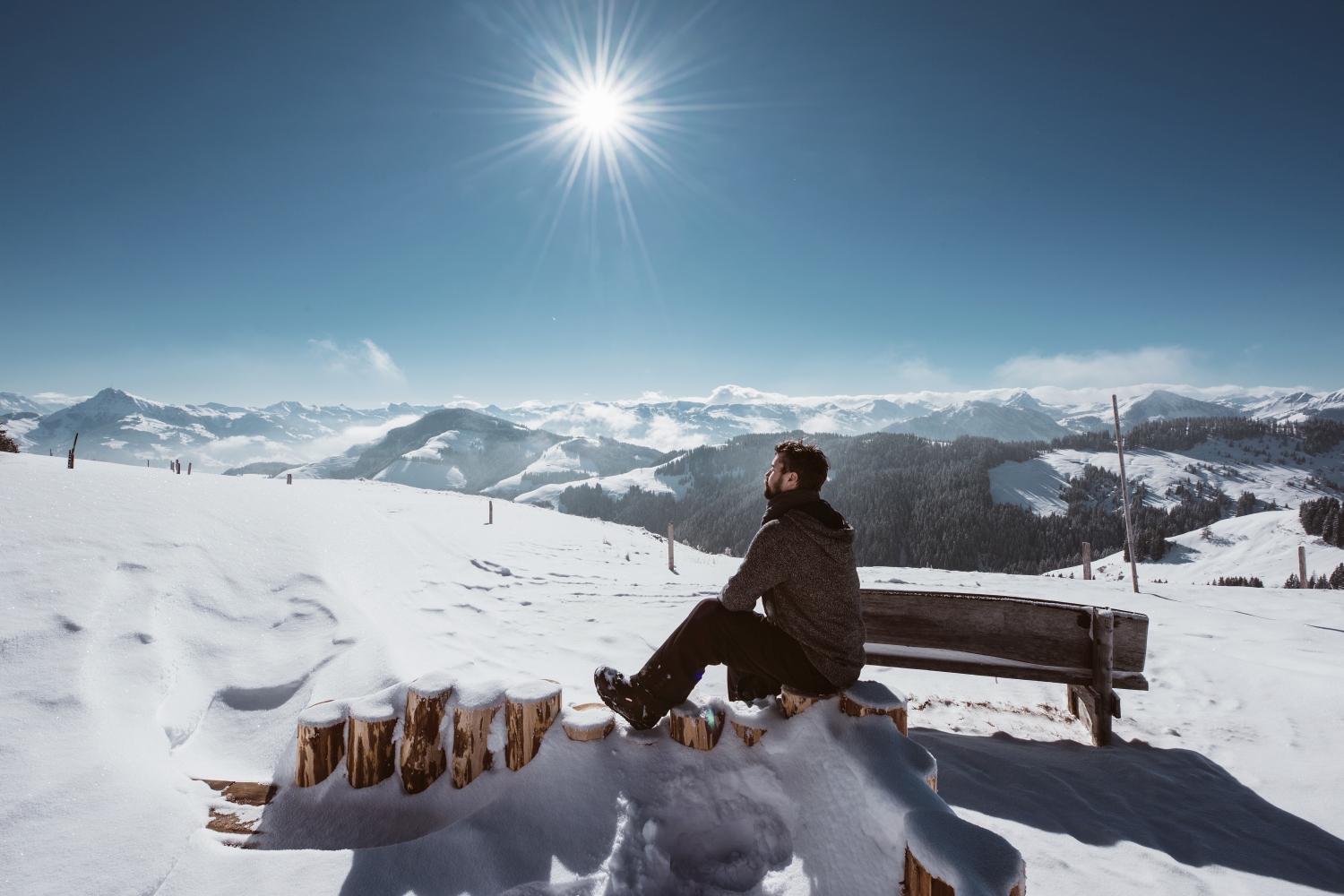 SkiWelt, Austria
SkiWelt is another eco-pioneer, using only renewable energy to run its 90 lifts, as well as reusing waste heat. But should skiers avoid low ski areas such as SkiWelt that are so clearly reliant on snow making? Not necessarily. It might take a metre of snow to cover the protruding rocks of a high mountain scree, and the snow is more likely to blow away.
By contrast, creating a skiable piste over meadows often takes just tens of centimetres of snow. And SkiWelt has been a pioneer of using GPS systems on snow groomers to reduce this by a further 20 percent. In summer, exact measurements of the terrain are taken so grooming machines can assess to the nearest 3cm to 5cm the depth of snow below them in winter using GPS. As a result the resort rarely makes too much snow and 120km of pistes can be readied for skiing in three days.
In fact, snowmaking often uses relatively little electricity. According to one French study, snow production and lift operation combined account for just two per cent of the carbon emissions of ski trips.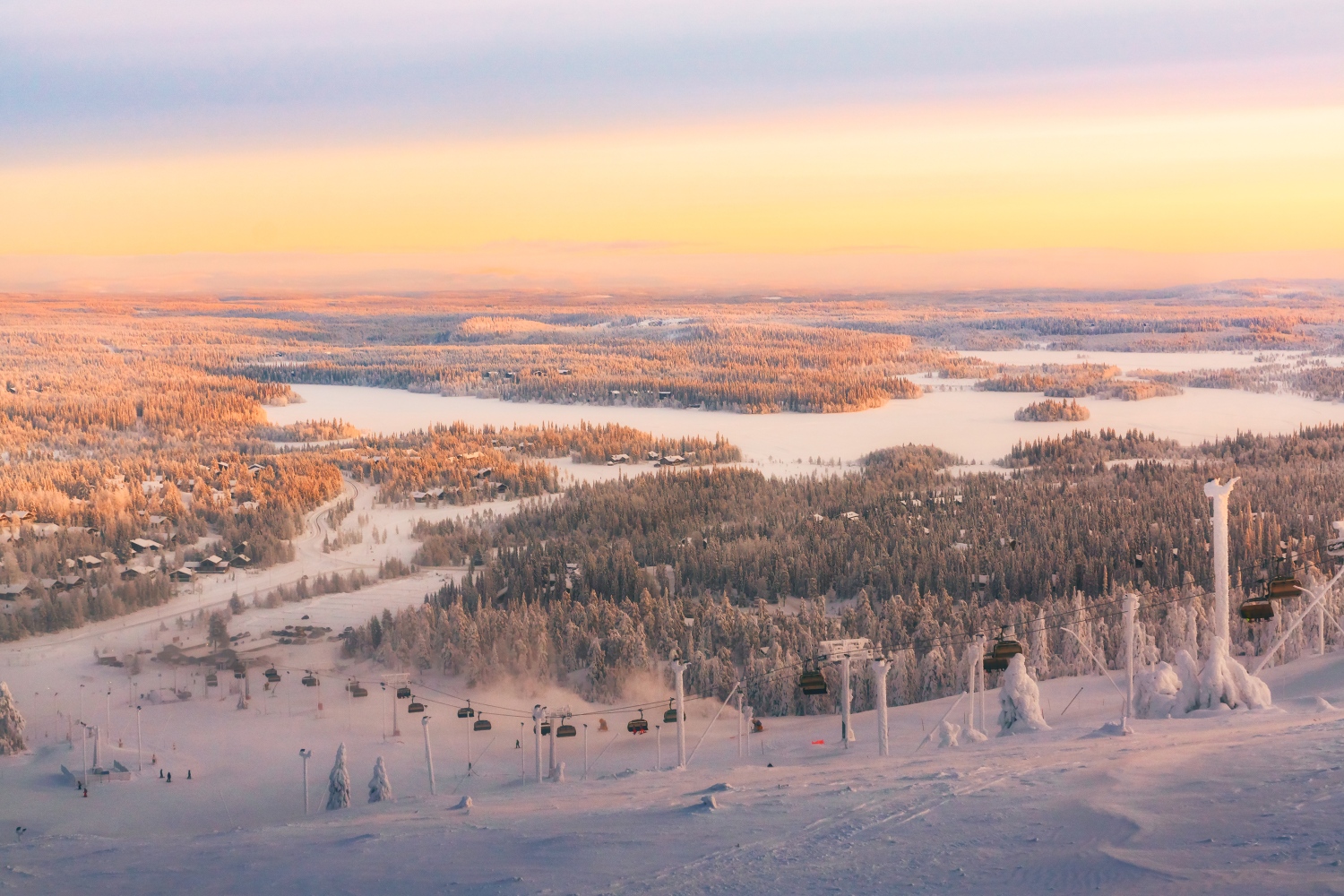 Ruka and Pyhä, Finland
Ruka has an even more ingenious way to reduce snowmaking. It stores 150,000 cubic metres of snow from May to September under sawdust and geotextiles (losing just 15 per cent to melting) so it can open from October.
Of course, it's very different to the Alps, as Ruka's gently undulating fells offer fewer challenges for advanced riders other than then nicely spaced glades to the side of the piste. But if you travel between December and February, you can fly direct with a tour operator such as Tui, cutting travel emissions.
You can also visit the nearby resort of Pyhä, which uses fences to make sure snow is not blown away. With its 'hot beds' scheme to ensure all central beds—whether in cabins or hotels—are in use, Pyhä reckons it is 100 percent sustainable in terms of ensuring no net emissions.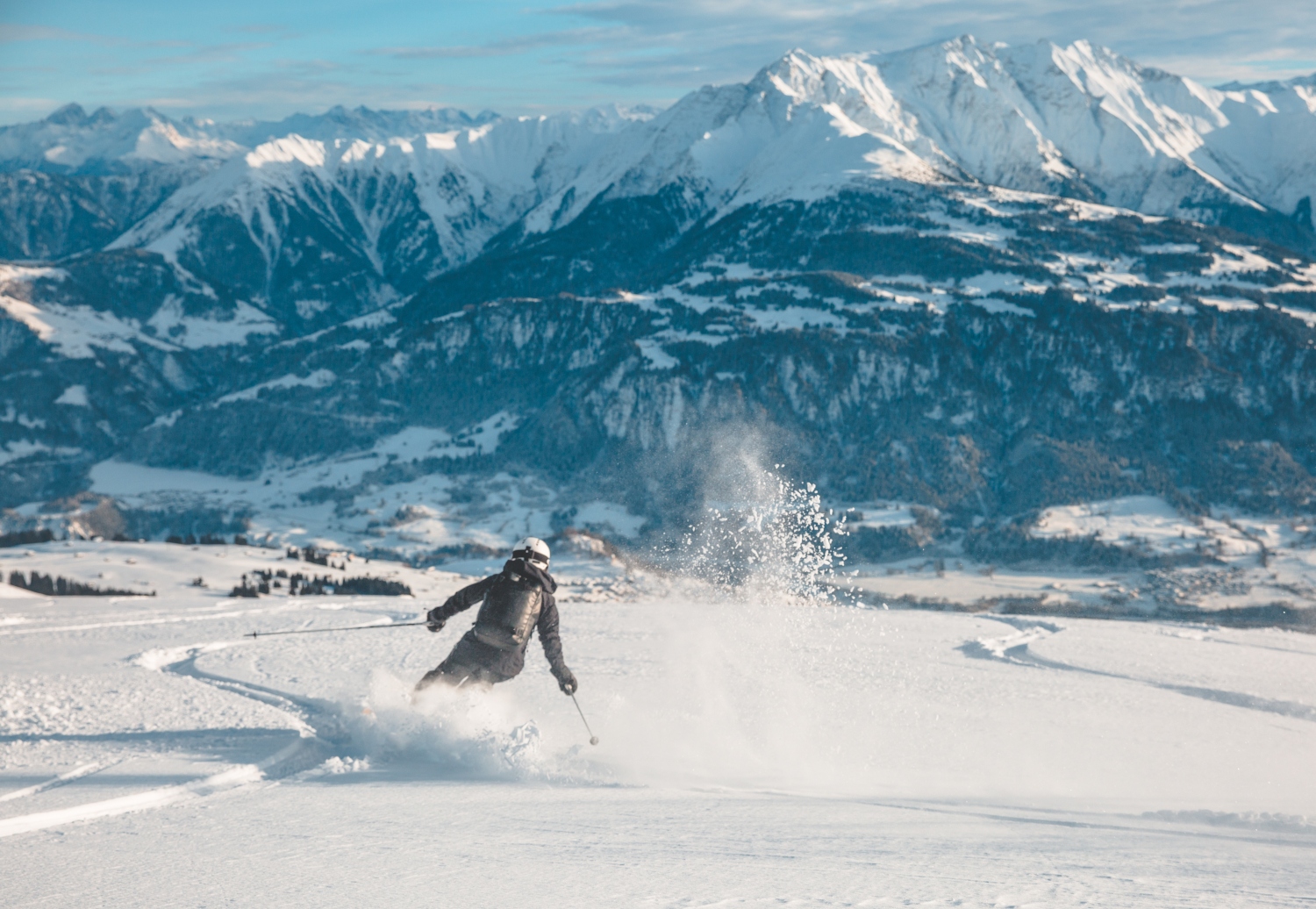 Laax, Switzerland
The '100 per cent' goal of covering all emissions with sustainable energy can be confusing – some resorts refer only to the ski lift company, others to the resort as a whole… and often without including travel.
However, Flims-Laax is one of those genuinely aiming to become a carbon neutral destination by 2030, with the help of solar, wind and hydroelectric power. Already many resorts like Avoriaz are reducing energy consumption by spacing cabins and seats on detachable gondolas and chairlifts at quieter times. Laax is going further, with gondolas that will only operate when needed, rather than on an endless cable rotation.
If your next ski holiday is to be more eco-friendly it is likely to be down to many of these small steps, taken together. Despite the optimistic assertions of those signs in hotel bathrooms which tell you we can save the planet by using the same towel for two days running, there are no easy solutions. But by supporting—and celebrating—those ski resorts that are moving in the right direction, we can help make the industry more sustainable.